Lori Ballen, the owner of this website, benefits from purchases made through her affiliate links.
A Duvet Cover is merely a protective cover for a Duvet Blanket, which is a piece of bedding. The duvet cover is very much like a big pillowcase and comforter in one (the duvet blanket being the pillow in this example). While the duvet blanket itself, usually full of down, is what keeps you warm, the duvet cover is interchangeable and can come in many different styles and colors.
If you're looking for something to keep you nice and toasty during the cold winter nights or something to keep you cozy during a chilly spring or fall night, a duvet cover should be on the top of your list. Duvet covers are a beautiful and stylish way to add some flair, color, and individuality to your bedroom. They are the perfect way to change things up.
A duvet itself will provide warmth and comfort for many years to come, and choosing a selection of lovely duvet covers will only make your bedroom more inviting. Let's take a look now at what a duvet cover is, how to choose one that's right for you, maintaining your duvet cover, and much more!
What is the Difference Between a Comforter and a Duvet Cover?
Duvets were used before the advent of comforters. They originate in Norway, along the northern coast, are often made of down, feathers, wool, or even synthetic fibers. Duvets retain body warmth and as such were quite popular in the Nordic countries during their cold winters. They have since spread across Europe and the rest of the world. They are still a popular choice for one's bedding as they are very warm and easy to maintain.
Choosing a duvet over a comforter means it's easy to change the look of your bedroom, and it'll be the same size as your mattress and are very warm. Also, they are quite lightweight.
How Do I Use a Duvet Cover?
The duvet cover itself is a protective sheet that covers your duvet and keeps it nice and clean. Many people wish they could change the look of their comforter, but with a duvet, it's as simple as changing the cover.
They are easy to clean and slip on over your duvet. Moreover, in the summer months, you might choose to use your stylish Duvet Cover as a blanket on its own. There are many options with duvet and duvet covers.
What is Included In a Duvet Cover Set?
A duvet cover set will include the duvet cover itself and (usually) two matching pillow shams that are constructed with the same soft materials.
Can You Put a Duvet Cover on Any Comforter?
That's a great question and one that you'll have to do a little investigating to solve. The simple answer is yes, but comforters already have their decorative cover. Also, they are typically larger than a duvet. However, you can put a duvet cover on a comforter as long as you get the duvet cover in the correct size, so measure the size of your comforter before ordering.
What is the Best Duvet to Buy?
First off, you're going to want something that is warm, because after all isn't that what you need a duvet for? Usually, you can check the warmth of a duvet through its tog rating. Let's take a quick look at tog ratings, so you'll know what to look for when shopping for your new duvet.
The tog scale ranges from 1-10. For warm summer months, you'll want a duvet with a tog rating anywhere from 1-7.
For the cold winter months, you'll want a tog rating of 10.5 or above. This will keep you warm and toasty.
If you want to buy only one duvet for year-round, look at a duvet with a rating of 10. All-season duvets are available, too.
Now the weight of the duvet may sound like it has to do with warmth, but not exactly. Duvets are typically filled with down feathers, which already have excellent thermal properties compared to something synthetic.
Duvets come with synthetic filling, which typically is not as warm as down fillings. If you are allergic to down feathers, there are silk fillings available, too. Finally, there are wool options, which are exceptionally warm and good at wicking away moisture.
Duvets come in a variety of sizes: cot, single, double, king, super king, and even emperor size.
Are Duvet Covers Necessary?
A duvet cover is not necessary, but a duvet, like a pillow, will look plain without some decorative covering. A duvet cover provides a bit of color and style to what would otherwise be dull and subtle.
What is the Easiest Way to Put a Duvet Cover On?
The easiest way to put a duvet cover onto your duvet is inside out (a similar process to putting on a pillow sham). That is, make sure the duvet cover is inside out after washing and then reach inside and bring your hands to either of two end corners (top or bottom) and then reach down and grab two ends of the duvet itself. You pull up on the duvet, lifting it, and then shake, unfurling the duvet cover over the duvet as you do so. It takes only a matter of seconds and once used to this process, it becomes quite easy.
How Do I Keep My Duvet Cover from Shifting?
Congratulations. Now you own a duvet and some beautiful duvet covers, but now you've discovered that the duvet cover will shift or slip with some use. That means the duvet is shifting inside of the cover itself. How do you prevent your duvet cover from shifting? Let's find out.
The first thing you want to do is measure your duvet or comforter before ordering your new duvet cover. This will mean the duvet cover is fitted precisely to your duvet or comforter. This will prevent slipping of shifting right off the bat.
Sometimes, though, you will own a duvet cover that is too big for your duvet or comforter. So what do you do then?
Some people use Velcro sewn into the four corners of the duvet cover itself. There are iron-on types of Velcro that are easy to install on both the duvet cover and the duvet itself.
Martha Stewart came up with a novel way of keeping one's duvet cover from slipping or shifting. She sewed ribbons inside the corners of the duvet cover and the duvet itself. This way, you can just tie the ribbons together gently, so there is no more shifting or slipping. This is now a tried-and-true method that owners of some duvet covers choose.
Duvets and duvet covers are very versatile, so you will often find your own ways to prevent slipping.
Why are Duvet Covers So Expensive?
Duvet covers come in a variety of prices, but the best ones are designed and crafted to last a lifetime. Not only that, but a duvet cover is designed with style, comfort, and use in mind. Only the best materials are used, and this provides a product that brings you peace of mind, knowing that it will be washed many times over throughout its lifetime. A good variety of duvet covers can provide one with a convenient way to spruce up their bedroom without much effort.
Can You Wash a Comforter in a Duvet Cover?
This is not recommended. It's best to remove the duvet cover and wash it separately on a gentle cycle, and the same goes for the duvet itself.
Can You Use a Duvet Cover by Itself?
Absolutely! Also, many do throughout the hot summer months or the beginning of spring and autumn. The best duvet covers are versatile and made of soft materials that allow for sleeping without the duvet itself.
Do You Use a Top Sheet with a Duvet?
There's a bit of a debate here when it comes to the question of whether or not to use a top sheet with a duvet. It does come down to personal preference, but there are some considerations to factor in when making a decision.
A top sheet can keep your duvet cover clean, which is good for some people. Others might see it as unnecessary.
To get a good view of this question, you'd have to go back to where the duvet originated.
Traditional European sensibility tells us that a duvet and fitted bottom sheet are all one needs. In North America, however, you'll find top sheets much more common. The top sheet might be seen as something extra that you don't need, but, again, keeping your duvet cover clean is also something to consider. A nice, beautiful duvet cover is seen as a nice topper from the European standpoint, and having a needless top sheet is seen as pointless.
Again, it comes down to personal preference.
How Often Should You Wash Your Duvet Cover?
Seeing as we just spoke about top sheets, this is a good question to go further into. If you use a top sheet, you might be able to get away with cleaning your duvet cover less. However, if not, you might want to consider washing your duvet cover as frequently as you would your sheets. Of course, this depends on your amount of duvet covers and how often you are changing them.
Many users of duvet covers will choose to wash their duvet cover every other time they clean their sheets and pillowcases. It depends on use, and one might be able to wash their duvet covers every third time they clean their sheets.
Again, if you're using a top or flat sheet, you will sleep with the sheet between you and the duvet cover. This means less frequent washing of the duvet cover itself — something to consider when using your new quality bedding.
Choosing the right duvet cover for you is merely a matter of taste. Rest assured that duvet covers are high quality and made for lifetime use. They can change the look of your bedroom and accentuate your style. They provide ease-of-use and can be quickly thrown into the laundry, so they are fresh and ready to use again.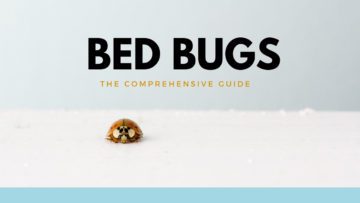 After several decades of being on hiatus, bed bugs have returned, and they're lurking in homes, apartment buildings, office constructions, department stores, college dorm rooms, motels, in the public transportation and the movie showrooms. Almost all the pest control corporations have reported a massive 70% rise in demand for extinction services in the last year.The following explanations fully cover all the questions that you may have concerning the bed bugs.