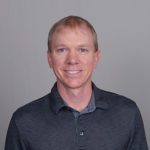 Jeff Helvin was born and raised in Las Vegas, where he's lived for more than 40 years. He views Las Vegas as a city of opportunity that has something to offer everyone – with quick access to mountains, beaches, theme parks, zoos, and more. Currently, Jeff practices real estate in the Greater Las Vegas Area, with an emphasis in
Henderson
and Boulder City.
Jeff has been in the real estate field for several years, rooted in digital real estate marketing and business operations. He eagerly serves all aspects of the industry, sharing his love of his community with home buyers and sellers.
In his hometown of Las Vegas, Jeff helps raise money for the Candlelighters Childhood Cancer Foundation each year. He also participates in a community group that helps beautify the city by donating time and services to clean up yards and clear debris for those that are financially and physically unable to do it for themselves.
Jeff's work ethic is founded in authenticity, compassion, and respect. He's versed in most aspects of human dynamics, from working with large companies to owning small businesses, from buying his first starter house to investing in a fixer-upper, from bachelor to family man, he relates to and understands the needs of his clients.
Jeff chose to work with Keller Williams Realty because, like himself, the company strives to harness the power of technology and continued education to bring the best customer service to clients. Keller Williams, whose core values are placed on God, family, then business, aligns with Jeff's vision.
Jeff is passionate about health and fitness and loves outdoor activities such as hiking and mountain biking. He's also dedicated to faith and family as his top priorities.