Lori Ballen, the owner of this website, benefits from purchases made through her affiliate links.
Here, you'll find a list of four smart home devices that will make your life easier, and a trend to look forward to during the coming year.
Smart Homes
A decade ago, the thought of being able to control lights, thermostats, and security systems from your phone or with your voice seemed like something out of a futuristic Sci-Fi movie.
But in recent years it has become reality.
There's not much that can't be done with a Smartphone or tablet in hand.
Technology has changed the way people do business, connect with friends, and control the items in their home.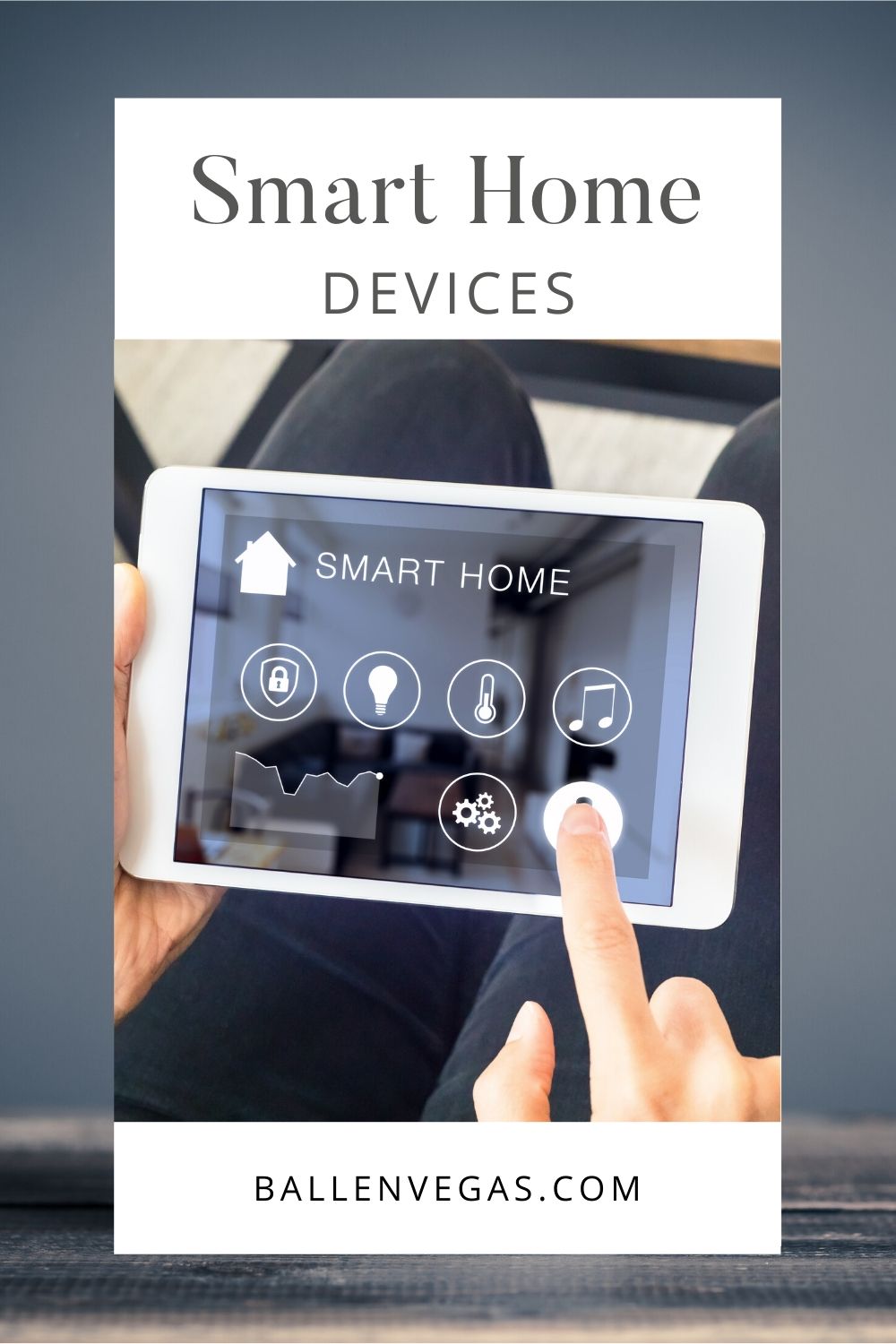 Ecobee4
One major factor in at-home comfort is temperature. Too hot or too cold and you can't properly relax.
Ecobee4 is an innovative thermostat that makes creating the perfect atmosphere in your home easier than ever, all while saving you money.
The Ecobee4 thermostat comes with enhanced sensors that you can place in important rooms of your home.
These sensors help the thermostat get a more accurate reading of the temperature and humidity within each room so it can adjust accordingly.
The Ecobee4 is not only easy to install, it's also energy-efficient and comes with special features. One such feature is the ability to detect (through the sensors) if you're home or not.
If you wish, it can adjust the temperature accordingly, raising or lowering it to save you money when you're not home and adjusting it back to your comfort preferences when you return.
As if that wasn't enough, it comes with Amazon Alexa built right in, which means you can ask your thermostat to play music, read you the news, set a timer, and so much more.
You can also control the thermostat with your voice when you're home, and from your IOS or Android device when you're away.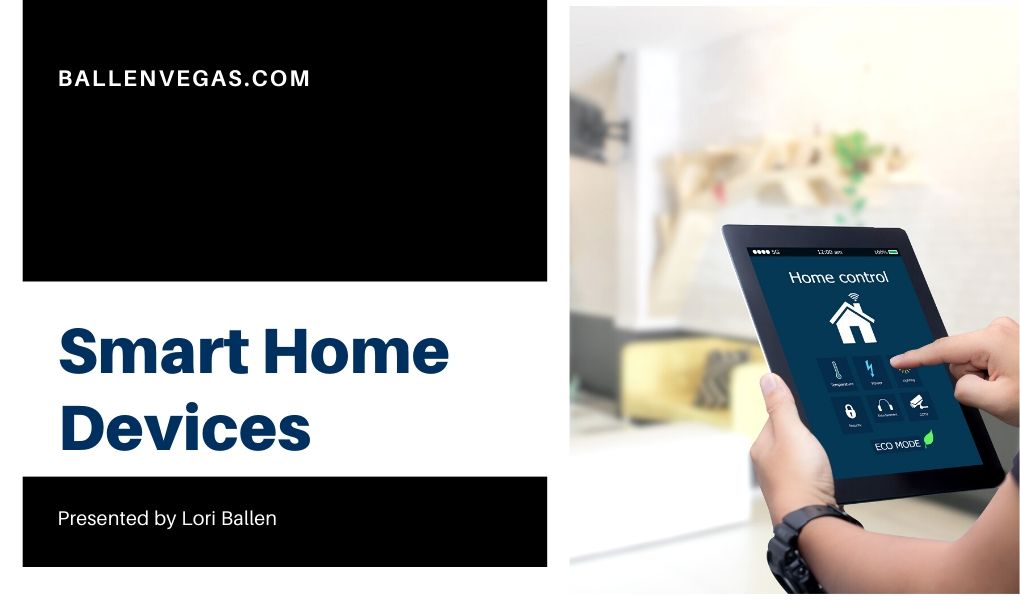 Wemo Mini Wi-Fi Smart Plug
Imagine for a moment that a device exists that turns regular objects in your home into smart devices. Enter the Wemo Smart Plug.
This tiny plug allows you to turn on appliances from your phone, transforming your regular coffee pot or lamp into a smart device.
The Wemo Smart Plug also has its own app that comes with a variety of features. One popular feature is the ability to set your lamps to "away mode."
When you set your lamps to "away mode" the Wemo Smart Plug turns your lights on and off in a randomized pattern, giving the illusion that you're home even when you're not. It's a great way to deter thieves when you're enjoying a vacation.
You can also set your lights to a schedule when you are home, turning your lamps on at sunset and off at sunrise (or whatever time of day you prefer).
The Wemo Smart Plug is compatible with Amazon Alexa and Google Home, allowing you to control the devices plugged into it with the sound of your voice.
Installation couldn't be more simple.
All you need to do is plug the Wemo into an existing outlet, and you're done. It doesn't get easier than that.
Kwikset SmartCode Electronic Deadbolt
When Smart Locks first hit the market, people were unsure if they should trust them.
What if there's a power outage and you can't get into your home? What if your phone dies while you're out and you can't use it to get back inside? Kwikset has created the perfect solution.
The Kwikset smartcode electronic deadbolt is a smart deadbolt, but it still utilizes a bit of old school tech.
To get inside, you simply press a code into the keypad, and Viola! You're inside. You can create up to eight codes, so your sister, bestie, significant other, and parents can all have their own individual codes.
If you go through a breakup and no longer want your ex having access to your home, simply delete their code. They no longer have access, and you don't have to go through the hassle of changing codes for yourself and everyone else.
If you're coming home late and it's dark outside, don't fret. The keypad is backlit, so entering your code is still a breeze.
As for locking the door, simply press the lock button on the keypad as you leave. One touch and your home is secure. Where this keypad differs from some of the other smart locks is that it still features a regular key slot.
So if the battery dies, don't panic. You can still access your home through the traditional method.
Nest Protect Smoke and Carbon Monoxide Alarm
The Nest Protect smoke and carbon monoxide alarm is all about keeping you safe. Not only does this alarm detect smoke quickly, but it also detects any traces of carbon monoxide that may be hiding in your house.
Carbon monoxide is an invisible, poisonous gas that often goes unnoticed until it's too late. Nest Protect can detect it, and will inform you of its existence and where it's hiding.
In addition to detecting carbon monoxide, Nest Protect comes with the ability to speak to you instead of chirping obnoxiously. That's right, no chirping!
The alarm will alert you with words if it detects smoke. It also alerts you (again, without chirping) when its batteries are low and need to be changed.
One of the most popular safety features the Nest Protect Alarm possesses is its notification system.
If you leave your home with a pet inside or valuables stored away, it's only natural to worry what would happen if a fire occurs when you're not there.
With Nest Protect, that fear is a thing of the past. If you're away and an electrical fire breaks out, the smoke detector will send you an alert and notify you instantly of the problem, allowing you to call the fire department before you lose anything precious to you.
What to Look Forward to in 2020
Smart Sleep
People are anticipating a rise in Smart Bedroom technology within the next year. The technology is beginning to hit the market, but it hasn't fully taken off yet. One of the most innovative features making a splash already is the Smart Mattress.
Eight Sleep has revolutionized the way people get their beauty rest with their creation, 'The Pod.'
The Pod is a mattress that seeks to create the perfect atmosphere for Rem sleep, first by providing personalized temperature regulation.
If you like to sleep on a cold mattress, you can set the temp down to 55 degrees. Likewise, if you prefer to be warm and toasty, you can set the temperature all the way up to 115 degrees.
The mattress learns your preferences and will start to react to your body when you lay down. It works well for couples too, independently cooling or warming each side of the bed, so that each person can sleep within their preferred comfort levels,
The Pod also offers an alternative to alarm clocks. If you don't enjoy being jolted from happy dreams by shrill sounds, try the Pod's Thermo Alarm instead.
The Pod will slowly adjust the surface temperature of the bed to wake you in a relaxing and gradual manner that's more natural and helps mentally prepare you for the day. Once you're up, you can check the app for your daily sleep report.
As you drift off to dreamland each night, the Pod tracks your sleep seamlessly from light to deep and REM sleep and provides you with the detailed data.
Those features alone make it an exciting new part of Smart Home living, but the mattress doesn't stop there.
You can actually connect The Pod to Amazon Echo (Amazon's most popular smart speaker) and Philips Hue smart light bulbs (light bulbs that can be controlled through Amazon Alexa or your smartphone), allowing you to create an entire nightly routine that helps promote relaxation and a peaceful night's sleep.
Technology has come a long way over the years, and it continues to make great strides forward.
These ingenious smart home devices make tasks, routines, beauty regimens, and meal prepping easier than ever. They save you time and money and can help you enjoy your down time a little more