Lori Ballen, the owner of this website, benefits from purchases made through her affiliate links.
Whether you're buying or selling a home, it helps to understand how real estate agents calculate the listing price of a home for their sellers.  A good real estate agent will want to help you get the highest price, but they must do so in the current real estate market and within a reasonable period of time. 
In fact, you and the agent don't REALLY set the price, the market does!
Why List Price Matters
Homes that sit on the market unsold for too long will begin to attract lowball price offers.  Your real estate agent will be estimating the price that the home is likely to sell for within a reasonable time, even if it's not the price the seller would like.
While it's the seller's choice where to start, your agent pulls the data to help you make an educated decision.
Real estate agents use a process similar to that of an appraiser, but their motivations are different. 
The appraiser is usually working for the mortgage lender, and they want to try to report a home value that will cover the negotiated contract price, but also cover the lender's risk.
Using Comparable Sales
That's why the majority of appraisals in a home sale report value at or very near to the contract price.  This gets the deal done with less of a chance of misleading the lender with an inflated value.
The real estate agent, like the appraiser, will gather recently sold similar home prices to come up with the listing price.
Their goal is to try to list the home at a price that will satisfy their seller with a little room for negotiating.
The CMA
The home sold prices they gather are called comparables, or comps for short. The process is usually called a CMA, comparative (or competitive) market analysis.
They will locate three or more recently sold homes in their MLS, Multiple Listing Service, records.
The goal is to find homes as similar to the home they're listing as possible for size and features.
They also want them to have been sold as recently in the past as possible, as older sold prices can be out of date in a fast market.
Comparing Features
Once they choose their comps, they compare each of their features to the home to be listed in order to make adjustments to the sold prices.
It's usually not possible to find three or more exactly similar recently sold homes as far as location, size, bedrooms, baths, garage spaces, etc.  unless you are in a market like Las Vegas where similar homes are very common.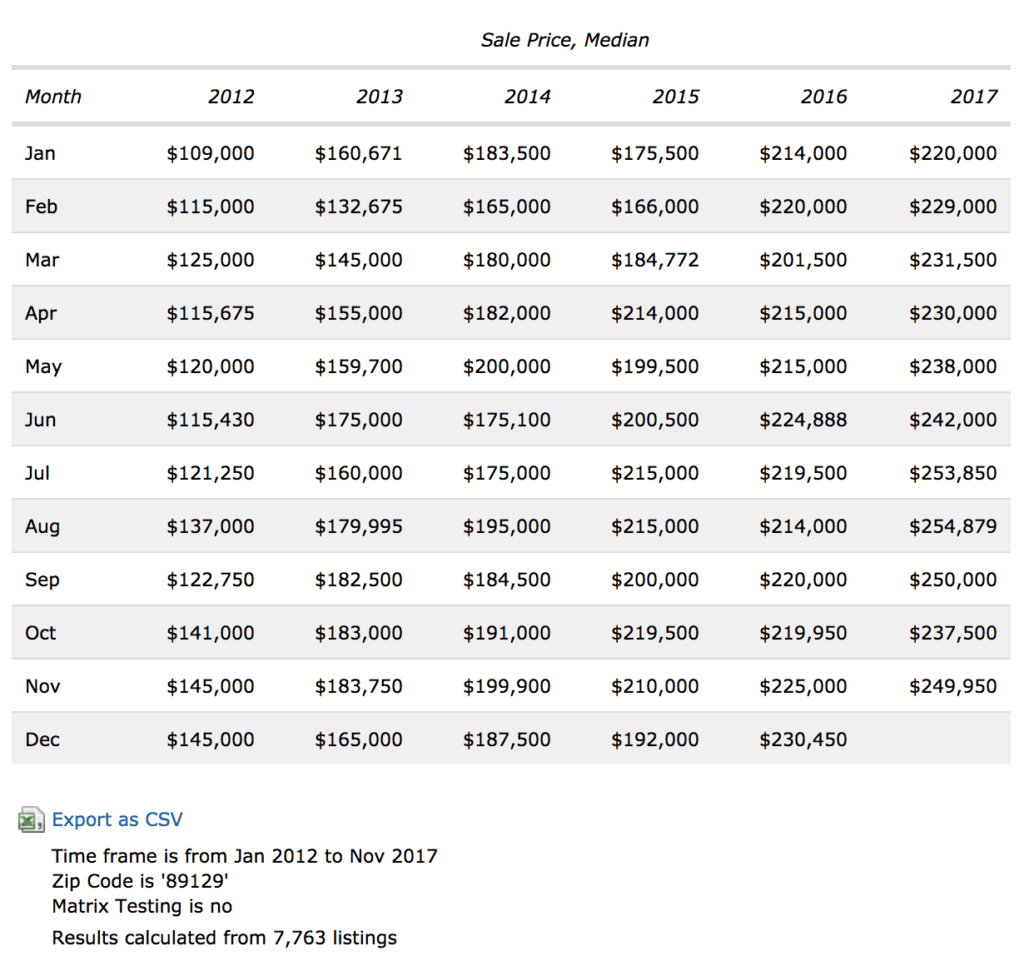 So, the agent must adjust their actual sold prices to make up for differences.
As an example, if the home to be listed has three bedrooms, and the comp has two, the approximate value of a bedroom must be added to the comp's sold price to adjust it to a three bedroom price.
The opposite, a subtraction of a bedroom value, would be done if the comp has four bedrooms. This same adjustment process is done for each different feature of each comp.
Creating The Averages
Once the prices are adjusted, the prices are averaged and divided by the average square foot size of the comps. In other words, if the three comps average 1800 square feet, and the average of their sold prices is $169,500: $169,500 / 1800 = $94/sq foot.
Now that number is multiplied by the square footage of the home to be listed to come up with an approximate listing price.
You can see that there is a lot of room for variations in listing prices among different agents. They can choose different comps, and they can use different adjustment values.
However, it's the most commonly accepted way to value the home for sale.
The appraiser also uses comps and adjustments, with a different motivation, and usually a different and lower value outcome.
Using Current Listings Vs. Sold Properties
One additional approach that some buyer agents take is to do another CMA process, but instead using comps of currently listed homes, and using list prices instead of sold prices.
This is because the use of sold prices adds a variable because they're in the past. Using currently listed prices to do another comp may show a difference based on higher or lower current overall market prices.
Then the agent and the seller can make a decision of how to price the home.
Now that you know how it's done, you know that there can be room for error and negotiation when you're buying a home. If you're a seller, you may want to ask the agent how they selected the comps and if there were others available and why they weren't selected.
Just Listed Homes in Las Vegas
Selling A House In Las Vegas