Lori Ballen, the owner of this website, benefits from purchases made through her affiliate links.
You can sell a house on eBay. You can sell anything on eBay. As with other items on this site, keep in mind this variation on an old adage "buyer beware, seller beware."
How much does it cost to Sell a House on Ebay
You can circumvent a real estate agent and avoid paying commissions on the sale of your home. However, that means you will have to do all the work the agent would normally do, familiarize yourself with all the applicable laws and pay all sales and marketing fees for the listing. You can save a lot of money, but this savings is not free. There is a huge trade-off is terms of time and, unless you have nerves of steel, anxiety. You will be paying fees on Ebay as well.
There are thousands of homes selling on eBay Real Estate every month. The site is especially popular for selling vacation homes, unusual homes or investment properties. Here is an overview of the process, as well as some of the risks.
eBay has 147 million potential buyers that range from local prospects to international investors. Posting on eBay Real Estate gives your property unprecedented exposure.
Use the property tours feature to give virtual tours around the clock.
Real estate brokers are even using eBay to expand the reach of their marketing dollars and gain a competitive advantage.
This means that you will have to be knowledgeable regarding the real estate laws in your state. Without an agent to guide you, it will take a tremendous amount of time and energy to determine the appropriate market value for your home. If you aren't prepared, you could end up selling too low and lose thousands of dollars. So, think carefully before taking this on by yourself.
Selling Your Home "For Sale by Owner"
What a Realtor does for You
Lists your house with the Multiple ListingService(MLS).Markets your house though fliers, advertisements, and a web site.
Facilitates showings of your house and possibly hosts open house events.
Acts as an intermediary when entering negotiations and accompanies you to the closing.
To sell your own home, you are going to have to take all this on yourself. Let's look at the pros and cons of each step of the process.
Pricing the Home to Sell
A Real estate agent has access to the MLS and can do sophisticated Comparative Market Analysis to ensure you as priced competitively in the market. You are going to have to rely on online sources to value your home at a reasonable price that meets your goals. Remember, the goal is to sell your home, so keep the price realistic.
Obtain an MLS Flat Fee Listing
You can post a For Sale By Owner ad on the MLS for a few hundred dollars. However, the downside is that agents and brokers tend to shy away from these listings for a variety of reasons, not the least of which is the sometimes unrealistic expectations of owners selling their own property. Nonetheless, the MLS is still your best opportunity to get you property sold.
Marketing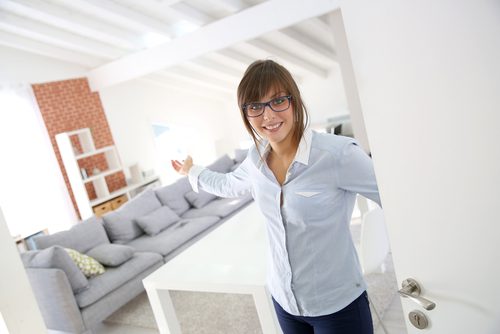 In addition to listing the home on the MLS, advertise by putting up "for sale" signs, creating brochures, putting ads on Craigslist, and building a web site to market the property. There will be some costs involved in advertising the sale of your home, but they will be a fraction of an agent's commission. The real cost is the amount of time and energy you will need to put into selling your home.
Hold an Open House
Holding an open house is a way to get real estate agents and potential buyers talking about the home. If you don't get an immediate sale, word of mouth advertising could bring a buyer your way. Post signs in the neighborhood to advertise and have brochures available listing the home's selling points. Open houses are not as effective as they were before the age of the Internet, but you can get lucky and you should try everything.
Brochures and Sales Pitch
One of the advantages to using a real estate agent is the expertise they bring is marketing the home through ad copy for websites or brochures. Make sure to at least include the major features, including the price, number of bedrooms, number of bathrooms, lot size, location, and special selling points (deck, pool, etc.)
Showing Your House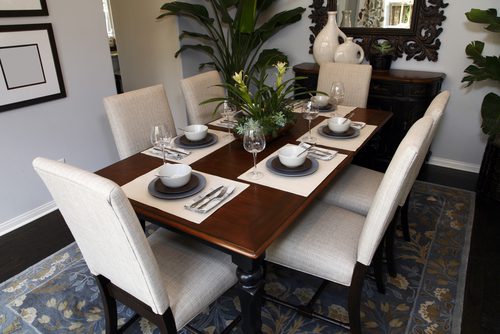 Staging the home for sale can be difficult. Every personal item needs to be stored away and the house has to be immaculate. Keeping it that way while living there can be a real challenge.
Availability can be another issue. If you can't show the home during the day, you will need to get a lock box, field calls from agents and buyers, verify the credentials of agents who call to show the property. This can cause a great deal of anxiety and frustration.
Of course, an agent would coordinate everything for you hassle-free. It's how they earn their commission.
Perform Your Own Negotiations
When you get a serious offer that is within your range, you will want to have a real estate attorney look over the contract, especially since you aren't using a brokerage service to prepare the contract for you. Real estate agents prepare sales contracts on a daily basis and can breeze through this process with the knowledge they build over years of experience. You are going to have to do the research and get a professional opinion on this crucial step.
The seller will accept or counter the offer. You are likely to go back and forth several times. Be willing to budge a bit on the first go-round to show you are willing to be flexible.
Comply with All Laws in Your Area
It's critical that you comply with the laws of your state when selling your own home. These can typically be downloaded online. Going through statutes, discrimination prohibitions, contracts and disclosure requirements is very time-consuming and is not everyone's cup of tea. Besides being familiar with the laws, you will still want a lawyer to look over any paperwork you are preparing yourself.
Using A Discount Brokerage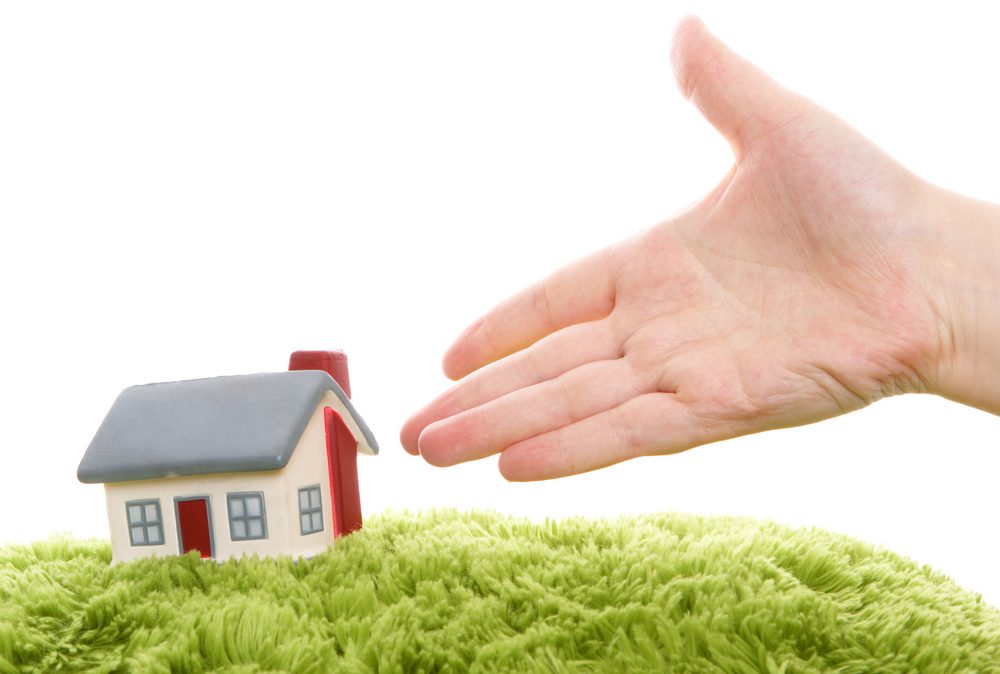 A discount brokerage offers their listing service at a flat-fee or discounted rate. This usually only applies to the listing agent, with the buyer's agent still requiring a regular commission percentage. It stems from a common practice of negotiating down the commission rate to obtain a listing. Discount brokerages just skip the negotiations by offer discounts for slimmed down versions of their services.
Flat-fee listing policies. This brokerage takes listings at a flat rate but then charges a percentage to pay the selling broker. This is misleading to consumers.
In this case, you get what you pay for. Due to the lower margins, discount brokers will be less likely to spend more on ads and marketing to move the property quickly. You can get lucky in an aggressive market where prices and demand are on an uptrend and buyers will be motivated to close quickly. However, these services often take longer to close and sometimes result in a lower sales price, especially flat-fee rates where the brokerage receives the same amount no matter what the property sells for.
Note that the National Association of Realtors recently reported that owners earned 24% more on the sale of their home by working with a Realtor than going it alone.
You might also like: How to get that home sold FAST!
Upside Down Markets and Short Sales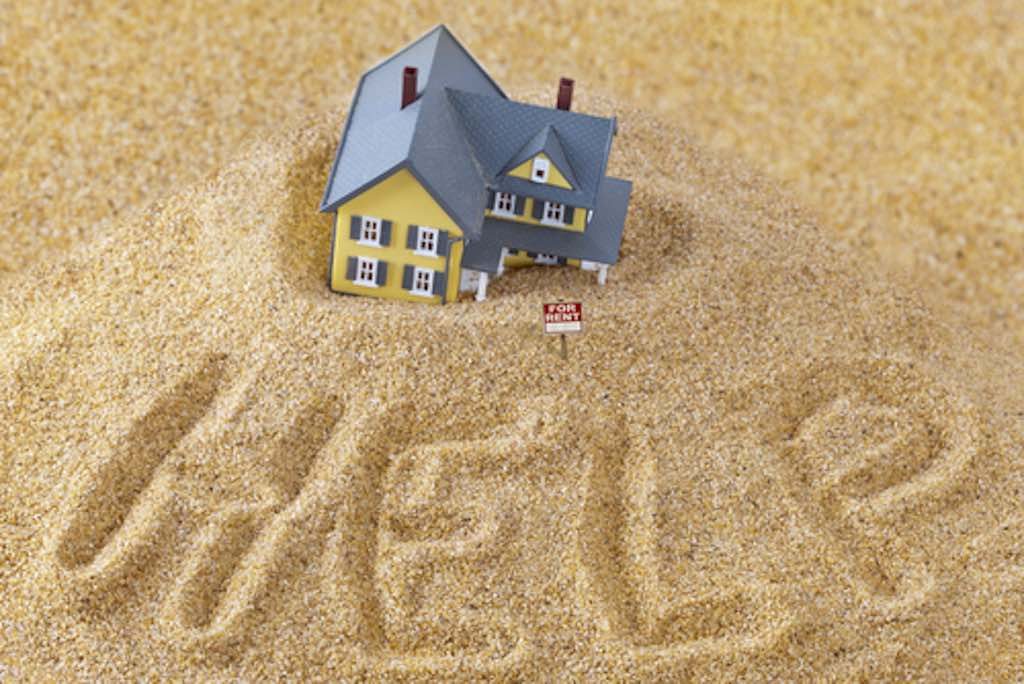 Braving a home sale without a real estate agent is not advisable if it is a buyer's market with tons of inventory for buyers to obtain at a low price. You are likely to be frustrated early on. This kind of market requires patienc,e and care and it is advisable to leave it to the professionals. Similarly, if you are disposing of your home as part of a short-sale or foreclosure, there are special circumstances and even laws that an expert will know and that you will not.
Selling a home without an agent doesn't work for everyone. The potential savings have to be weighed against the risks. In any case, it is probably worth your while to an least talk with an agent and see how their services can help you sell your home without losing your sanity and all your free time.
Find a Real Estate Agent to Sell your House
Lori Ballen Team is in Las Vegas, NV. Lori's network, however, is massive and global. If you want to sell a house, anywhere in the nation, contact us. We can find a match. In addition, you can find out in 15 seconds what your home might sell for in today's market by using this home value estimation tool for instant results.