Lori Ballen, the owner of this website, benefits from purchases made through her affiliate links.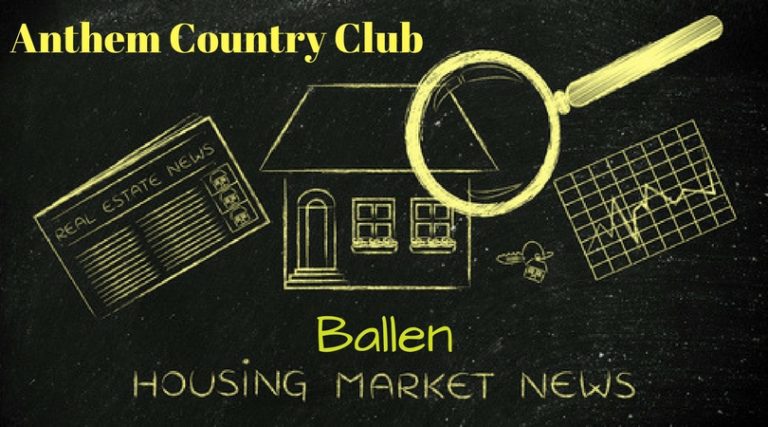 Located 15 minutes from the Vegas strip, Anthem is found within an exclusive gated community that has a 24/7 manned gatehouse.
With 6 beautiful lakes, immaculate terrain, bent grass greens, and panoramic mountain views, the club has created an amazing lifestyle for its members to relish.
It has just under 1,000 social and golf members who live both outside and inside the gates. It's actually inside the City of Henderson in the zip code 89052.
Today, there are a total of 27 single family homes for sale, listed in the MLS in active (available) status in Anthem Country Club ranging in prices from the mid $500,000's to over 3 Million.
Homes in Anthem Country Club for sale today range in 2 bedroom floorplans to 7 bedroom floorplans and are as large as 14,000 square feet.
There are 21 properties also under contract to close.
The average rental rate in this neighborhood for 2018 is $2,748 and the median sales price $806,000.
In Anthem Country Club, there have been 31 new listings placed on the market this year for sale as well as 16 rental properties. The listing volume for 2018 is around $190,000,000 here.
For 2018, the average days on market for a property in this neighborhood is 48 days.
59 Listings still expired. An expired listing is when a seller contracts a real estate agent and enters in the MLS and doesn't sell during that time period. Even though Las Vegas is a hot real estate market, an overpriced home will often expire.
The list price per square foot is $194 where the sale price per square foot is $157 showing that homes are hitting the market well above the probably market value.
Anthem Country Club currently has 6 months of inventory. It's still a seller's market.
If you are looking to buy or sell a house in this area or anywhere in Las Vegas, North Las Vegas or Henderson, please consider Lori Ballen Team for your real estate needs. 702-604-7739
"Totally professional, knowledgeable and approachable. I would recommend David Lamer and Lori Ballen Team to anyone needing real estate services. They handled my mom with kid gloves when I referred her to them." ~ Sheila Brown
Lori Ballen, the owner of this website, benefits from purchases made through her affiliate links. Homeowners weren't the only ones affected by the real estate bubble and the Great Recession of 208-2009. Renters also felt the shift in the housing market, as well as slight corrections and fluctuations. The relationship between rent prices and home […]