Lori Ballen, the owner of this website, benefits from purchases made through her affiliate links.
March Real Estate Statistics
For the month of March 2018, the seasonally adjusted annualized rate was 5.6 million units, which is a 1.1% increase. Compared to March 2017, however, sales are down about 1.2%.
The figure of 5.6 million units is quite good considering all of last year; the figure was only 5.51 million units.
Home Prices
The national median home price for March 2018 was $250,400. This is an increase of 5.8% compared to March 2017. Home prices are growing at about twice the rate of wages across the United States, currently.
March 2018 also marks the 73rd consecutive month home prices have increased.
Inventory
The reason prices continue to rise is the lack of inventory. At the end of March 2018, 1.67 million homes were available for sale. Compared to March 2017, this number is down 7.2%. The month-to-month inventory continues to get worse, as well.
While the inventory numbers for March are up compared to the winter months, this isn't a good indicator of the health of the housing inventory. Numbers for inventory are always higher in March than they are throughout the winter months. A fair comparison can only be reached by looking at March 2018 compared to March 2018.
The month supply for inventory is currently 3.6 months to exhaust inventory. One year ago, the supply was 3.8 months. On a month supply basis, the inventory situation is getting worse.
While the March figure of 5.6 million unit sales pace is good, since all of last year the figure was 5.51 million, the market still faces the challenge of a lack of inventory.
New Listings
The NAR looked at an estimation of new listings and how quickly they were being bought. Many new listings are being purchased rather fast, which could be a good sign.
"New listings are actually up now compared to one year ago, it' just that they are being gobbled up so quickly," says Lawrence Yun of the National Association of REALTORS.
It's possible the real estate market could see an inflexion point sometime in the middle of the summer or by the fall. This means the market could start to see a bit higher inventory figures of homes for sale. However, the overall inventory is still low.
New Construction
A good sign for the real estate market in the United States are the housing permit figures. While it's not a huge gain, the housing permit levels rose 6% when comparing quarter 1 2018 to quarter 1 2017.
In addition, construction worker wages are rising about 4%, which is higher than most other industry levels. This could help home builders draw in more construction workers.
Regulatory relief may be coming for small sized banks, as well. These banks are very important because they provide construction loans for small home builders.
Tax Reform
The tax reform has been something the NAR has kept a close eye on. Compared to a few months ago, the new tax reform isn't as big of a concern for buyers and sellers. Month over month, it's causing less and less concern.
Interest Rates
Something many sellers are worried about are rising interest rates. The interest rates have caused a portion of the inventory problem as sellers are becoming hesitant to sell due to the higher rate they would have to take on with the new home they purchase.
Overall, the new listing figures show hope for rising inventory numbers later this year. Buyer interest remains strong and the figures for March 2018 are good.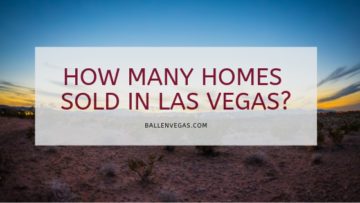 According to the Multiple Listing Service (MLS) In 2018, there were 41,565 residential home sales, 32,734 single family residences, 4,643 condo units, 3,391 townhouses and 789 manufactured homes.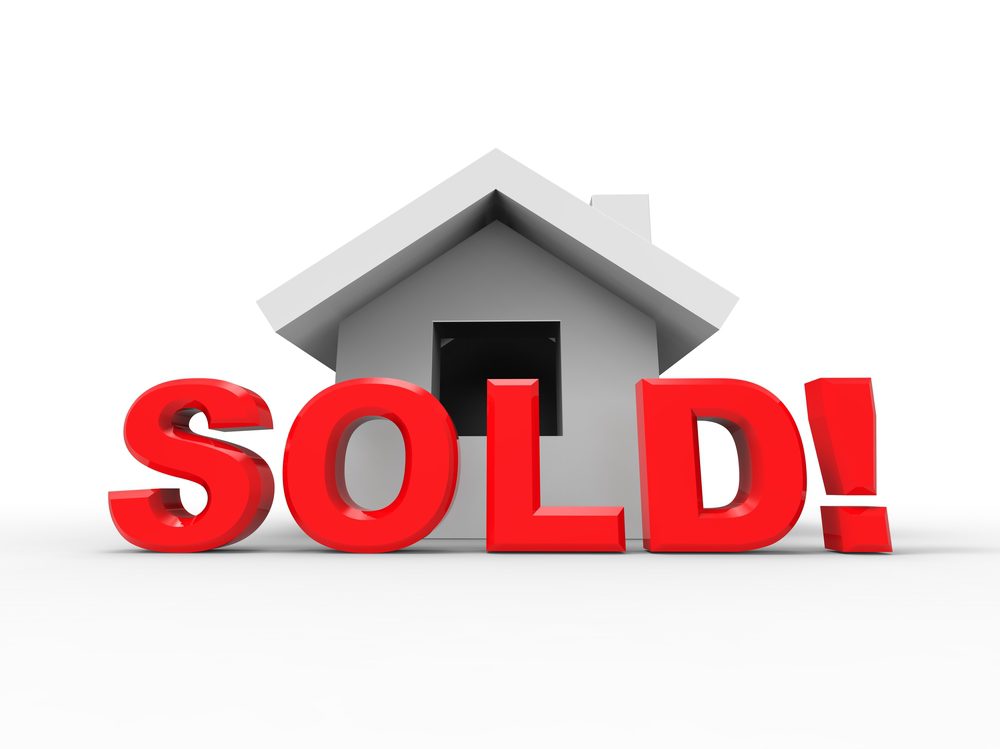 Lawrence Yun from the NAR provides updates on the real estate market for March 2018 in this video.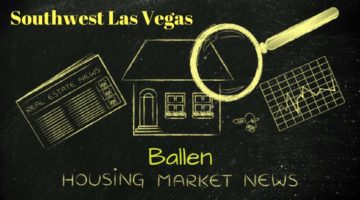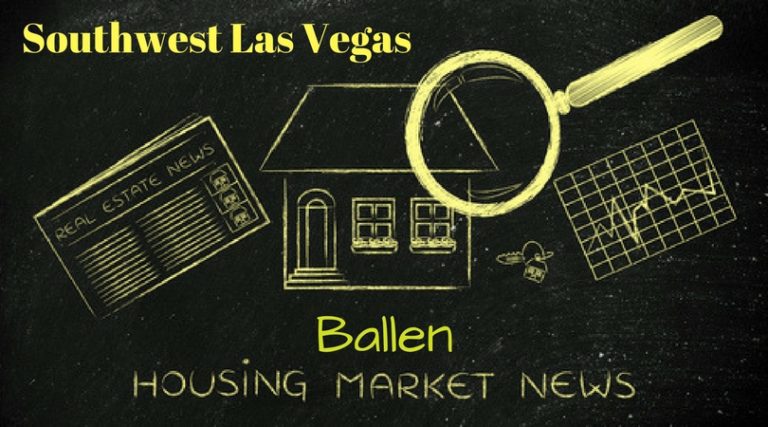 Lori Ballen, the owner of this website, benefits from purchases made through her affiliate links. Here's what's happening in the Southwest Las Vegas Real Estate Market. We've taken the time to provide home sales and inventory reports for each the Southwest area. If you are looking to buy or sell a house in Southwest Las … Continued
NV Real Estate Services
Nevada Real Estate Services