Skye Canyon is a Master Planned community in northwest Las Vegas not far from Mount Charleston. It is in the 89166 zip code. Skye Canyon is expected to have 9000 homes built within the next few years.
This is a 1700 acre project with commercial and gaming projects planned. Be sure to take your Realtor® with you when you browse new construction. We can represent you and your interests at the builders and most often, it costs you nothing extra. Ask us about our Skye Canyon Premier Agent! 
For those interested in all of the amazing amenities that can be found in the Las Vegas Strip but prefer more peaceful surroundings, there is a perfect solution in the form of the master-planned communities that can be found throughout the Las Vegas Valley.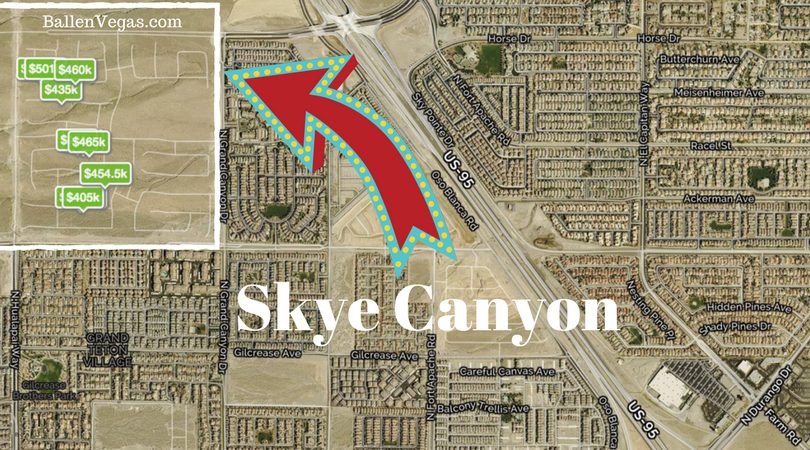 One of the latest examples is Skye Canyon situated to the northwest at the exact transition point between the desert and the mountains, thus providing its residents with not just one beautiful setting but a full range of them.
Here are some examples of what this community as to offer its residents:
Since it is close to both the desert and the mountains, it should come as no surprise to learn that the master-planned community offers plenty of opportunities for outdoor activities, whether that means bicycling and hiking at the local Eagle Canyon Park or something a little bit more exotic up in the mountains.
The people behind the community have teamed up with some of the best home builders in the country to make sure that their homes come in a wide range of sizes, layouts, and other specifications for a wide range of residents. Better still, their skills have rendered each of the homes in styles perfectly suited for their surroundings, thus making them that much more pleasing to the senses.
At the same time, they have set up plenty of amenities to make sure that the community actually feels like a community. The best example of these amenities is Skye Canyon Park, which is a public park as well as a multi-use gathering place attached to a coffee shop, a community garden, a fitness center, sports fields, as well as other great attractions. Naturally, there is always something happening at the park, thus providing its residents with something to do as well as a chance to get to know their neighbors.
How Can You Learn More?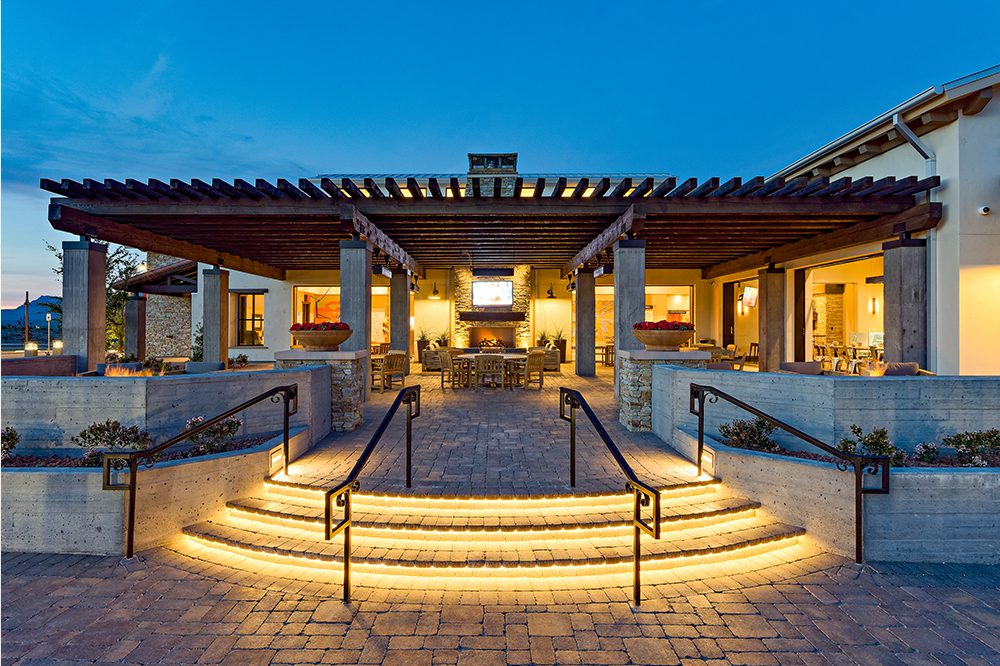 If Skye Canyon seems like the sort of place that you would like to live in, you should not hesitate to learn more so that you can make a fully-informed decision. Call 702-604-7739 to have a Las Vegas real estate agent give you a tour of Skye Canyon.
The vision for Skye Canyon is quite brilliant appealing to young and old and those who love the outdoors. Local developers Olympia Cos in partnering with Stone Hill Capital Management and Spectrum Group have put this master planned community on the map and property is being sold already for this dynamic community.
The master planning on this great new community is a beautiful new edition to the city of Las Vegas. This community will have the regal charms of Summerlin and the amenities to match.
This master planned community has been awaiting arrival since 2007 when it was approved and now building is beginning and the first properties have been sold. With hiking and trails planned through-out this new community it is sure to attract those who love this lifestyle with community activity planned as well as beautiful homes in this great new subdivision of Summerlin Las Vegas.
Olympia Cos has gathered KB Homes, Toll Brothers, Pulte Homes, Ryland and Lennar for the gorgeous new homes and property development that will be built in Skye Canyon.
Skye Center, an 8,142-square-foot contemporary rustic community center includes a juice bar, coffee shop, and an open-air cantina and wine bar.
Skye Fitness is a 9,663 s/f facility including a swimming pool and splash parks among other amenities.
You'll find designated bike lanes on all major streets, Many community parks, and an extensive network of hiking and biking trails along with an amphitheater, community bike shop, and a greenhouse.