Lori Ballen, the owner of this website, benefits from purchases made through her affiliate links.
After the uncertainty of 2020, the year 2021 was welcomed with open arms. And as far as the housing market, it has already proved to be a solid buyers market.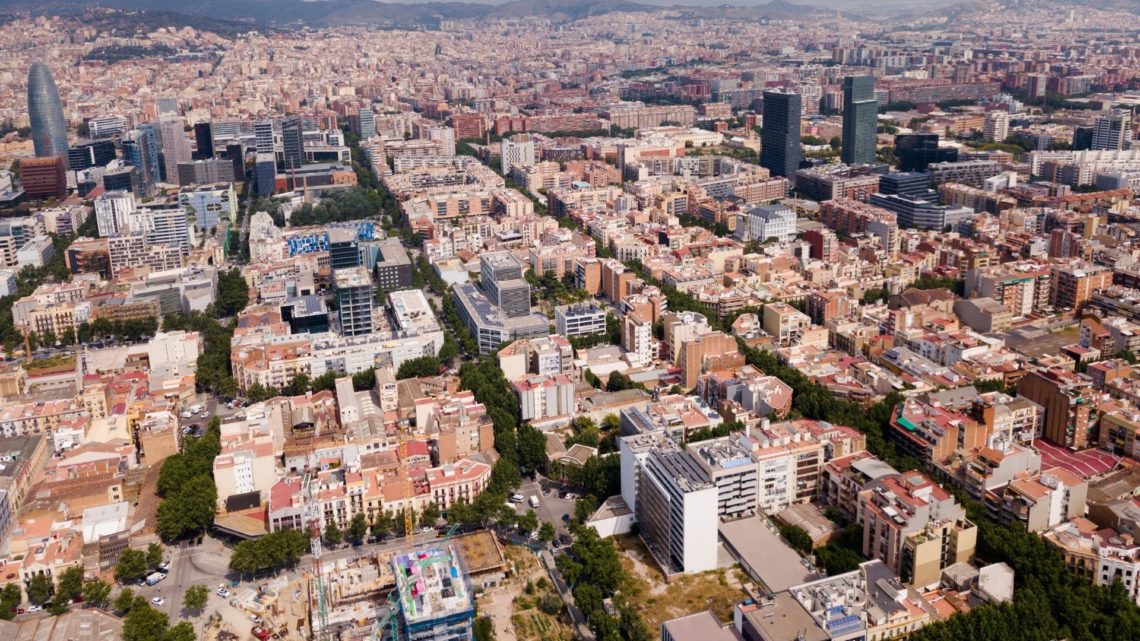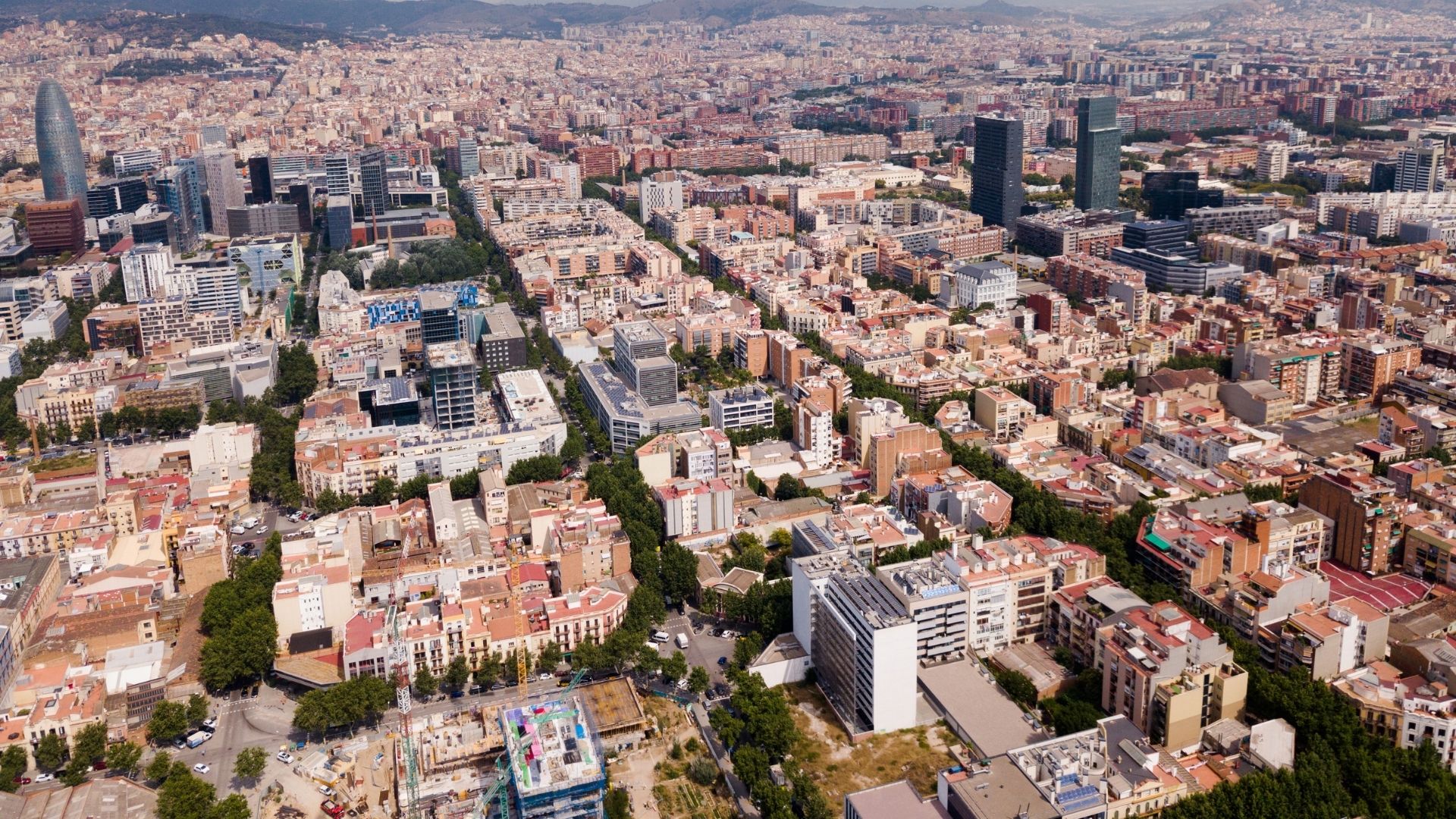 The combination of record-low inventory and historic lows for interest rates makes the 2021 real estate market worth looking into deeper.
Profits are soaring for sellers, with open houses looking like concert venues and aggressive bidding wars among potential buyers.
Several markets stand above the rest when it comes to the housing market boom. Zillow claims that metro areas are one of the hottest places to buy right now, as there are new jobs on the horizon and the suburbs offering more amenities to the general buyer.
I've put together a list of the top ten cities worth a second look when it comes to the real estate market today. I've tried to recognize cities throughout the country, as I wanted to avoid generalizing in one area.
Allentown, Pennsylvania
Much of Pennsylvania's charm is due to its abundance of historic homes and buildings. Many of the manufacturing mills have been modernized into beautiful rental properties.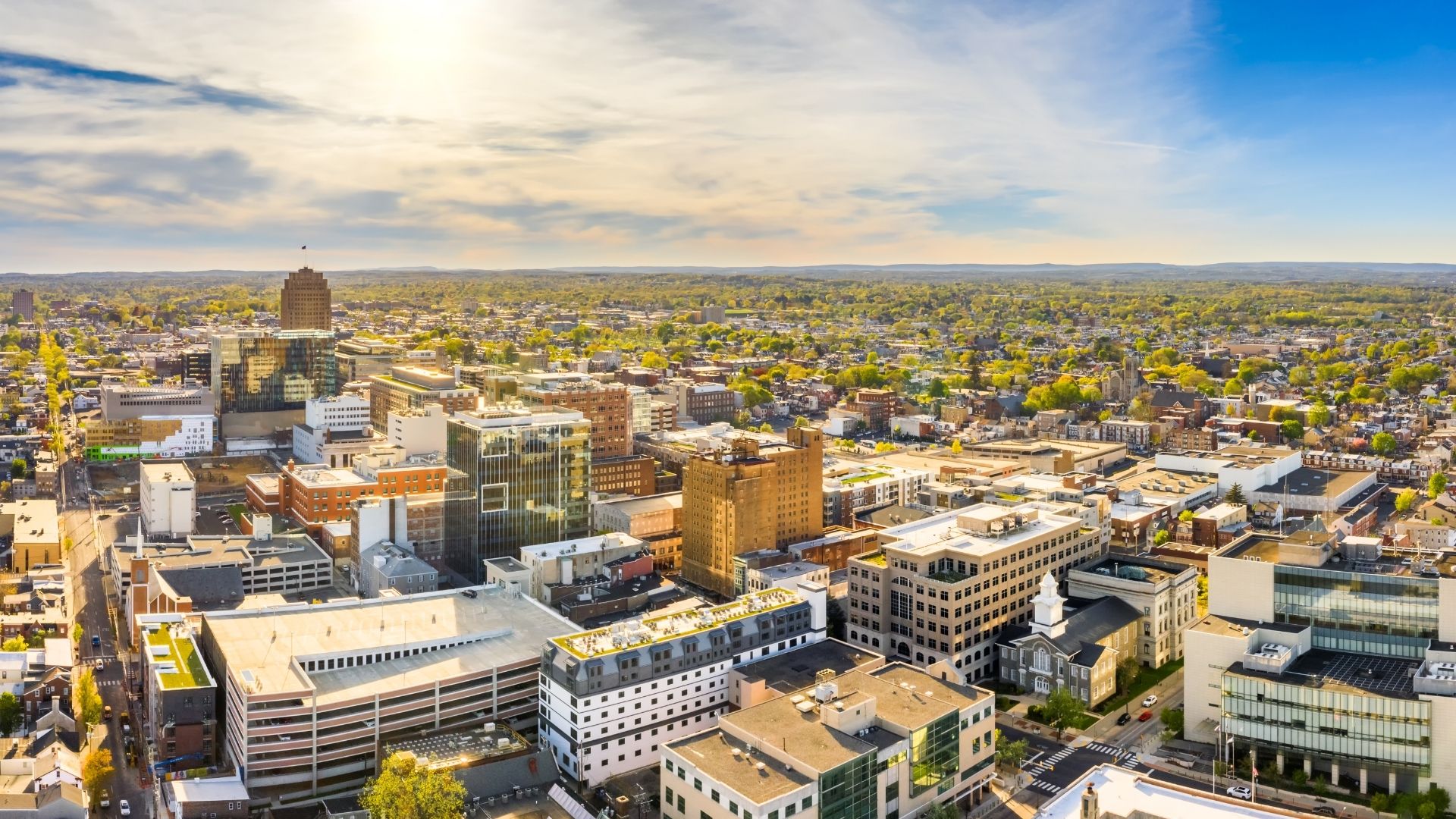 Allentown proper is made up of several districts. Seventh Street business features plenty of neighborhood living, along with eateries and shopping. The West End is home to the theatre district, with several local retailers and museums.
Business is also thriving in Allentown. As of 2019, Allentown, home to the Liberty Bell, was the most rapidly growing city in Pennsylvania, with an estimated population of 121K.
Allentown is located on the Lehigh River and was deemed a "national success story" in April of 2016. Recent redevelopment and transportation have generated almost $1 billion as of April 2019.
Historically, Allentown's economy has been manufacturing-based but today is home to several global companies. The city's largest employer is Leigh Valley Hospital and Health Network.
A drive from Allentown to both New York City and Philadelphia can be done in about two hours.
Summers in Allentown are generally warm and muggy, where winter is cool to quite cold. Fall and spring are fairly mild and enjoyable.
Allentown's housing market is very competitive, with Redfin giving it an 84 out of 100.
Allentown home prices were up over 10% compared to last year, as of April 2021. Homes sold for a median price of $165K and sold after only nine days on the market.
Highly desired homes sell for about 4% above the asking price.
Some of the more popular Allentown neighborhoods in the market are:
Liberty
West End
North Allentown
Raleigh, North Carolina
Situated in Wake County, Raleigh is considered one of the more popular places to live in North Carolina. It has a mix of urban and suburban areas, with plenty of parks and restaurants. The public schools are highly rated in Raleigh.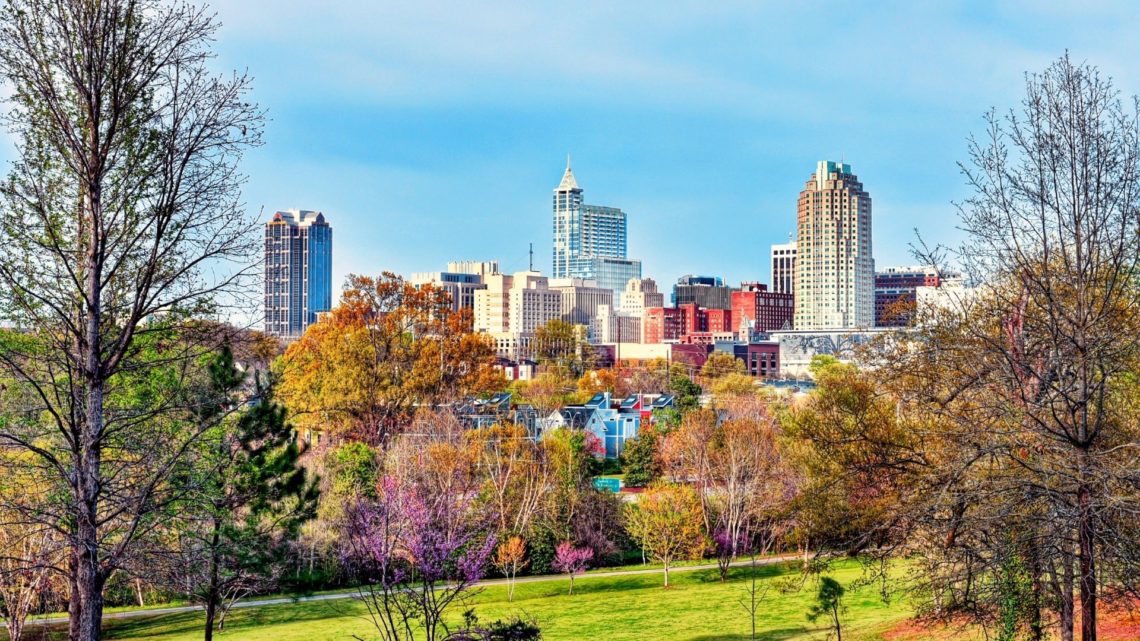 The capital of North Carolina is centrally located, covering a land area of around 147 square miles. Known for the beautiful oak trees that line the streets in the city's heart, Raleigh and the surrounding suburbs are some of the most desirable cities for real estate today.
Raleigh's economy thrives on electrical, medical, and financial services. Raleigh is also a major center for biotech research and a distributing point for the grocery industry.
Like many of the surrounding states, Raleigh, North Carolina, has a humid climate with hot, drawn-out summers. Winters are cooler, with some temperatures dropping below the freezing mark.
Redfin considers Raleigh somewhat competitive in the housing market, coming in at 69 out of 100.
As of April 2021, home prices in Raleigh were up over 13%, with a median home price of $350K.
Homes sell in Raliegh sell with the average property being on the market for 34 days and often selling between 2% and 6% above the asking price.
Some of the most sought after neighborhoods in Raleigh are:
Boylan Heights
North Hills
Lochmere
Nashville, Tennessee
One thing Nashville is known for is its exploding country music scene. But the city has much more to offer in addition to that. The city has a rapidly growing craft beer scene and a quickly growing job market.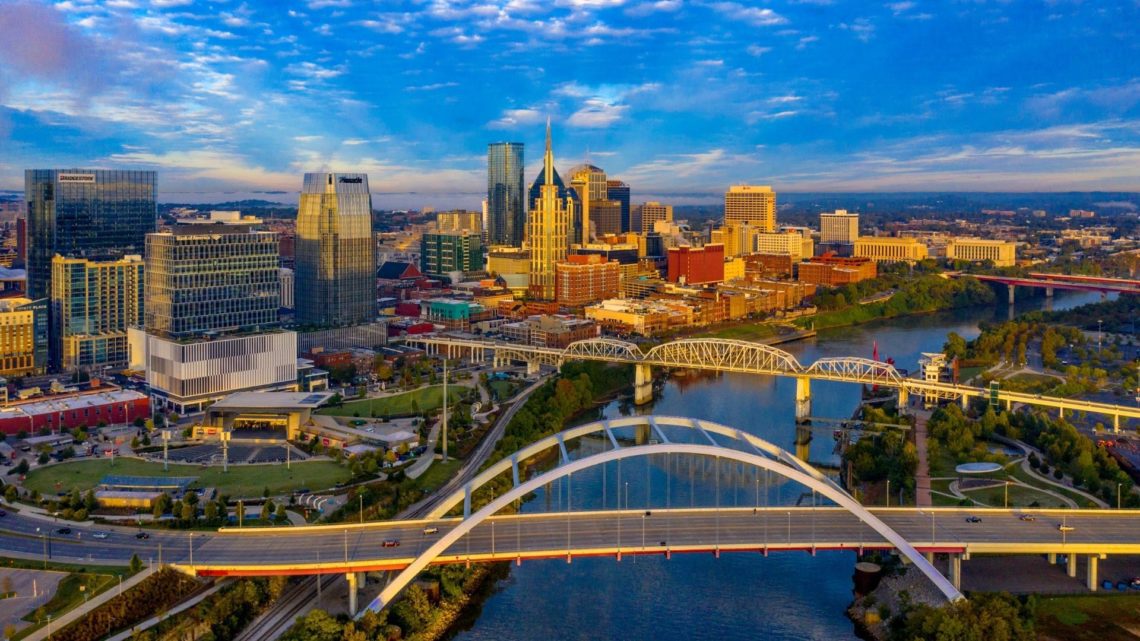 And yes, of course, some of the best and free live music in the country.
Located on the Cumberland River, Nashville is the most populous city in Tennessee. Known as Music City, Nashville has a population of almost 2 million.
Nashville had the fastest growing economy in the country in 2017 and was named the number one metro area for both professional and service jobs in America.
In 2013, Nashville was ranked one of the top 5 most desirable places to live.
Nashville's climate is humid and subtropical. Hot, humid summers and cool winters are typical of the city.
Nashville is somewhat competitive as Redfin has it coming in at 61 out of 100.
House sales are up over 14% as of April 2021, with the median home price at $360K.
Most homes sell for about 2% above the asking price after being on the market for roughly 35 days.
A few of Nashville's booming neighborhoods are:
Sylvan Park
Old Hickory
West Nashville
San Jose, California
Santa Clara County is one of the best places in California to live, and San Jose offers that mix between urban and suburban life.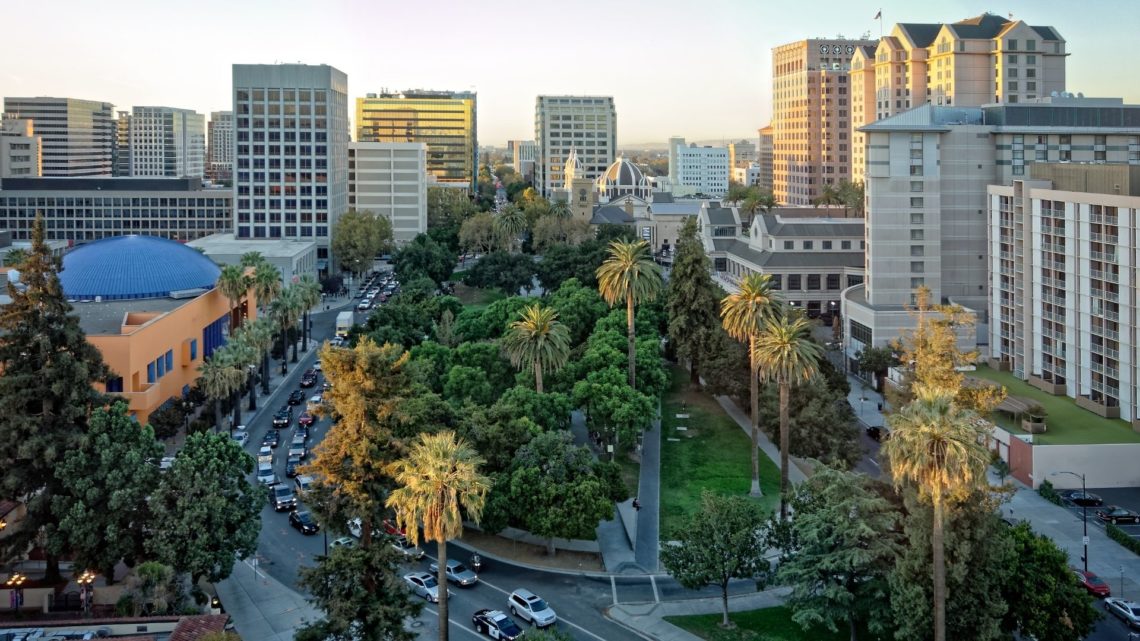 San Jose boasts plenty of coffee shops and parks, and the public schools are highly rated.
Located in central California, close to the Pacific Ocean, San Jose is the cultural and financial center of Silicon Valley.
San Jose covers about 180K square miles and rests in one of the most affluent areas in the United States.
San Jose's cost is one of the highest in the country due to consistently rising house prices.
Like much of California, San Jose has a favorable climate. Summers are warm to hot and dry. Winters tend to be mild and cool. The city has limited rainfall as mountains on three sides surround it.
Redfin considers San Jose's housing market to be very competitive with an 89 out of 100.
As of April 2021, San Jose home prices were up a whopping 16%, selling at a median of about $1.2 million.
Most homes on the market sold in less than two weeks, often selling at between 7 to 15% above the asking price.
Some of the most popular San Jose neighborhoods are:
Blossom Valley
Santa Teresa
Silver Creek
Tampa, Florida
Tampa is one of the most beautiful places to live in Florida and offers plenty of commerce, with restaurants and bars. There are plenty of parks for families, and the schools tend to be above average.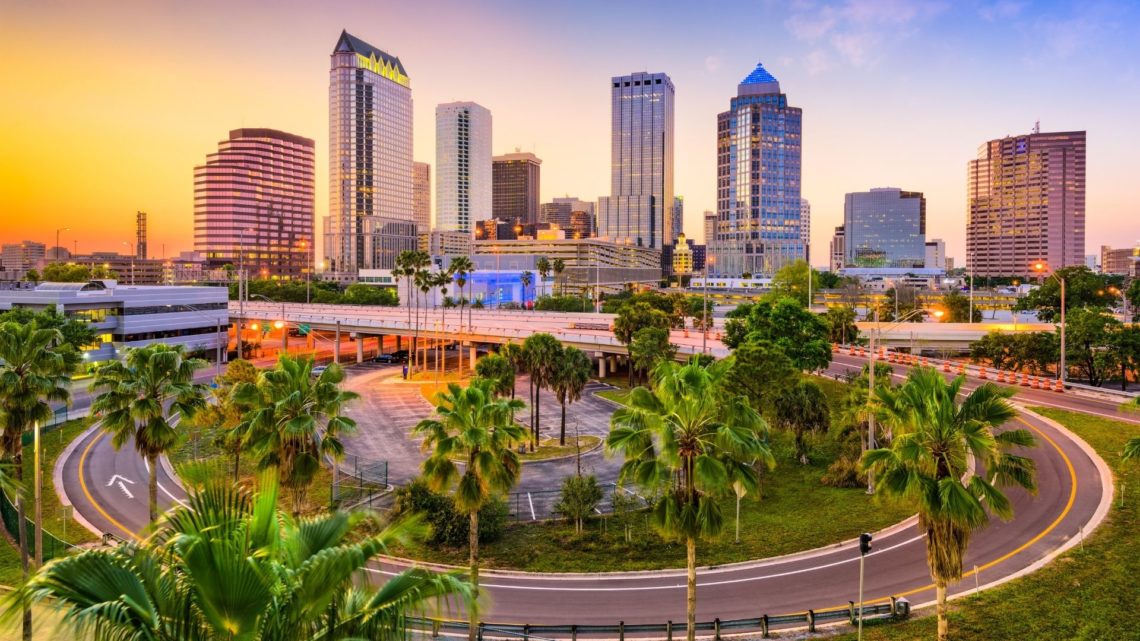 Located on the Gulf Coast, Tampa boasts a population of about 400K and is the third most populated city in the state of Florida.
Tampa's economy is driven by tourism, insurance, and healthcare. National defense and professional sports also play vital roles in the area's economy.
Tampa is also home to Busch Gardens, a popular destination for vacations.
Tampa's climate generally features long, hot, and humid summers with severe thunderstorms. Winters are usually dry and fairly mild.
Tampa's housing market comes in at very competitive, according to Redfin, at 74 out of 100.
As of April 2021, home prices in Tampa were up over 17% and sold for a median price of $312K.
Most homes sat on the market a little over a week and sold for 1% to 2% above the asking price.
Some of Tampa's neighborhood housing markets are:
Sun Bay South
Tampa Palms
Heritage Harbor
Provo, Utah
Provo, Utah, offers a dense suburban family-like feel, with most residents being homeowners. There are plenty of parks for the plethora of families and young adults. Provo's school system is above average.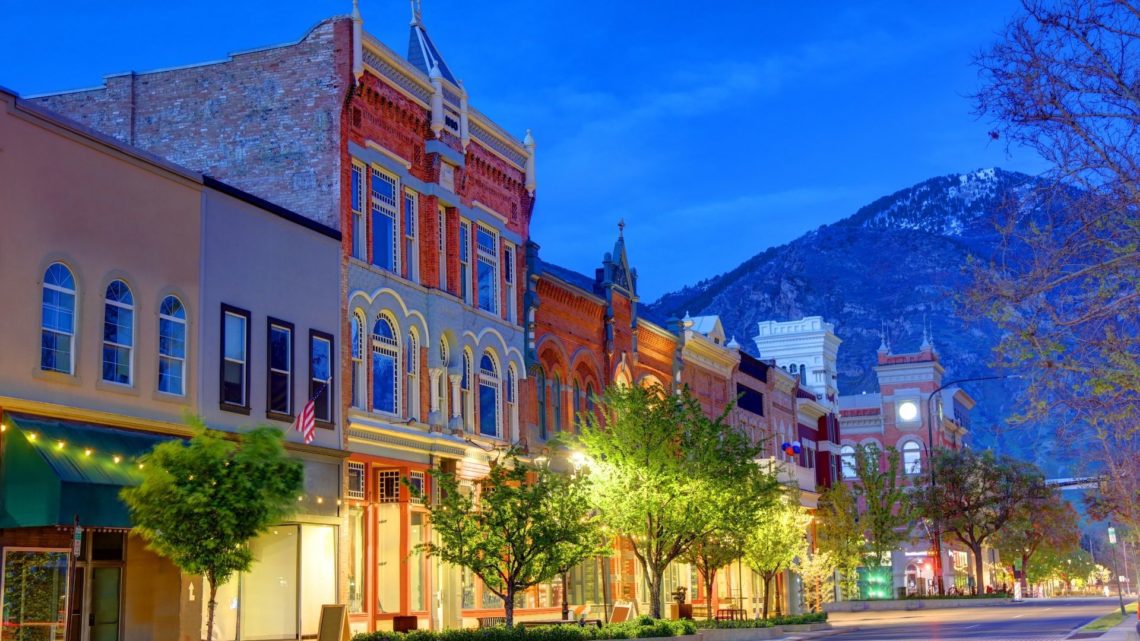 South of Salt Lake City, Provo is the third-largest city in Utah. Provo sits along with Wasatch Front and is home to Brigham Young University. The city's population grew to over 116K in 2019, with a booming economy powered by many businesses and organizations.
Winters in Provo are cold and boast significant snowfall. Spring brings warmer temperatures with a hot and dry summer.
The Provo housing market gets a 78 out of 100 from Redfin, considering the marking to be very competitive.
Homes prices in Provo were up over 18% compared to last year, as of April 2021. The median sale price for a home in Provo was $365 K, selling quickly, only a little after a week on the market.
Homes are selling for between 2% and 6% above the asking price.
Provo's most popular housing neighborhoods are:
Denver, Colorado
Denver has come a long way since the gold rush! Nicknamed Mile High city, Denver is known for its skiing and snowboarding.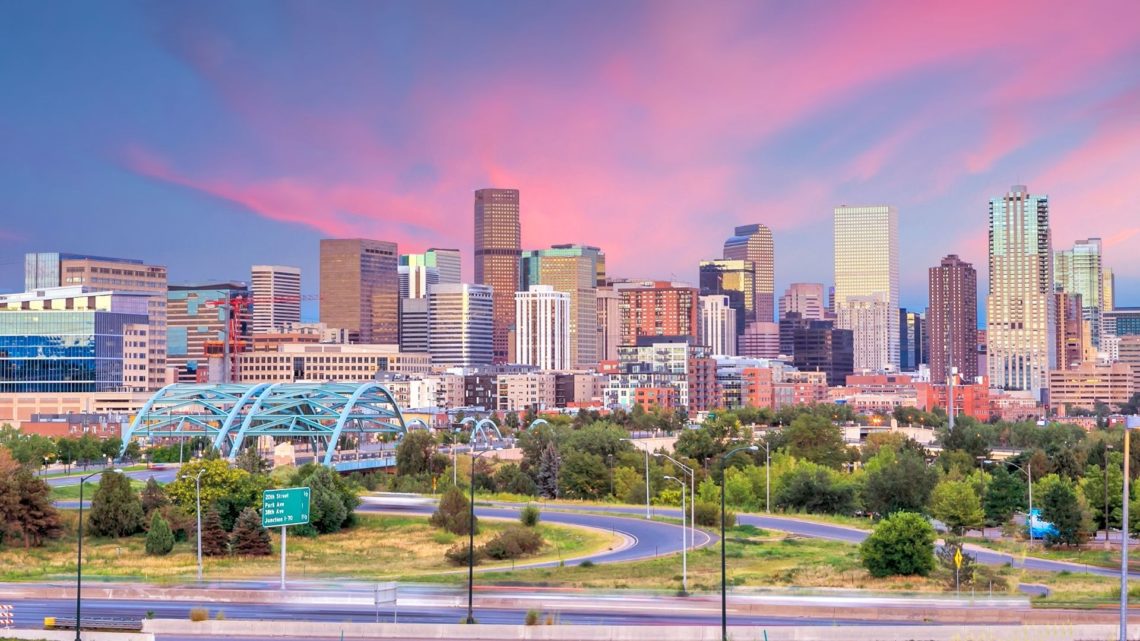 Denver is located in the South Platte River Valley, east of the breathtaking Rocky Mountains. In 2019, Denver boasted a population of 727K. Denver's economy thrives due to its geographic location.
The city is the connection to some of the country's major transportation systems. The cannabis industry has grown considerably in Denver as well since it was deemed legal.
Denver has four very distinct seasons, with most of the rainfall from April to August. Because of its location, it can be subject to sudden changes in climate.
Denver's housing market is very competitive, according to Redfin, coming in at 86 out of 100.
Denver's housing market was up over 19% compared to last year, with homes selling at an average of $545K.
Homes sat on the market less than a week and sold at 3% to 7% above the asking price.
Some of Denver's Neighborhood housing markets are:
Platt Park
Sunnyside
Sloan Lake
Phoenix, Arizona
Greater Phoenix has more sunshine than any other metro area in the United States.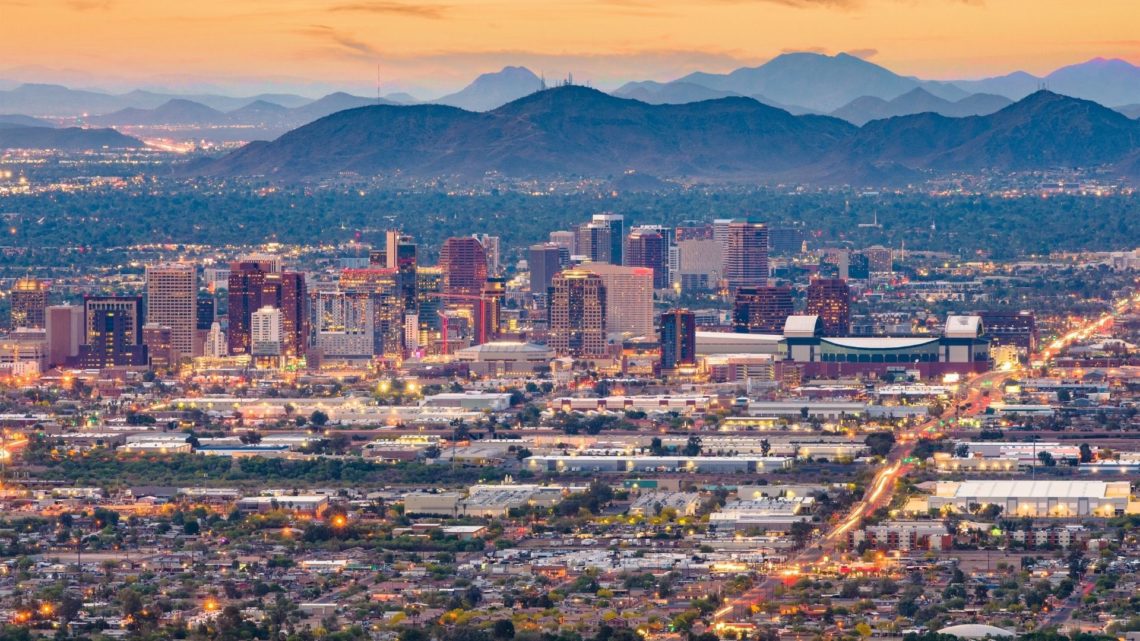 The city features a wonderful combination of nice weather, a great job market, and low-cost living.
Downtown boasts modern office buildings and updated shopping centers, and streets lined with palm trees.
Phoenix houses several Fortune 500 companies, such as Pet Smart, Honeywell, and Avnet.
The capital and most populous city in Arizona has roughly 1.681 million people. Known as the Valley of the Sun, Phoenix is the anchor of the metropolitan area.
The hot desert climate is desirable to many and, thanks to air conditioning, much more tolerable. But don't be fooled, as temperatures average about 107 degrees in the summer.
Redfin gives the Phoenix real estate market a 77 out of 100 when it comes to competitiveness.
As of April 2021, home prices in Phoenix have skyrocketed to over 22% compared to last year. The average home in Phoenix sells after 23 days on the marking, going for a median price of $361K.
Most homes have been selling for just 1% above the asking price.
Some of the more desirable Phoenix housing markets are in:
Sun City Grand
North Scottsdale
North Phoenix
Austin, Texas
Austin, the capital of Texas, was deemed the fastest growing city in the United States in 2015 and 2016. According to the US Census Bureau, the population in Austin was around 979K. Austin is home to numerous lakes and rivers, including Lake Travis.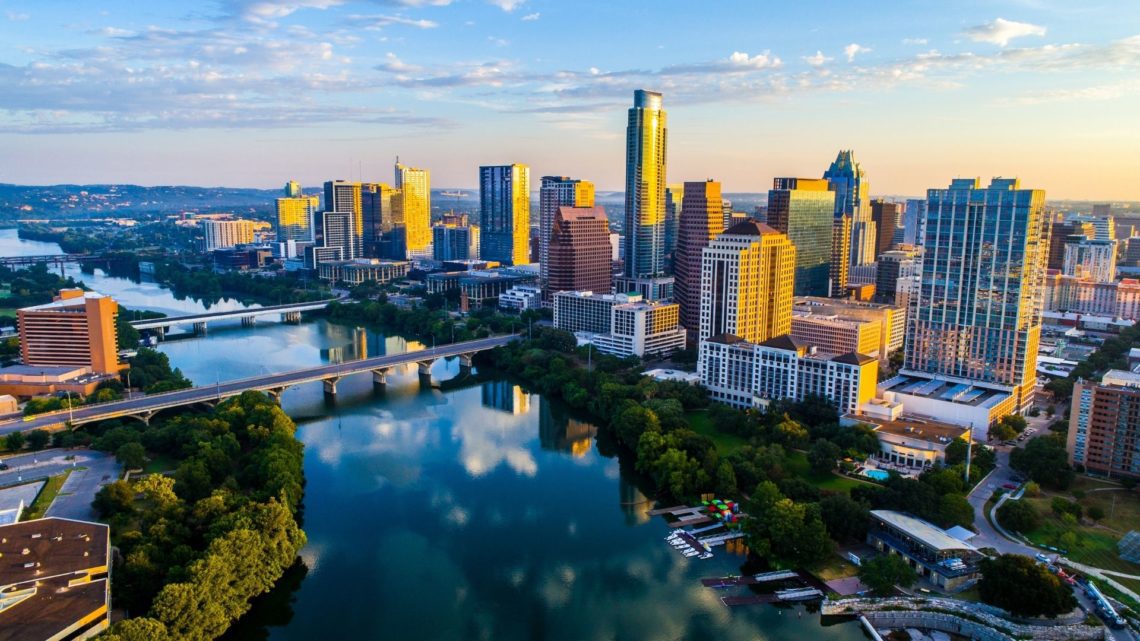 With thousands graduating from the Univesity of Texas at Austin, the city is a major center for high tech. Austin was ranked No. 14 on Forbes lists of the best cities for business.
Austin's summers are usually long and humid, and the winters are short and mild. The spring and fall in Austin are pleasantly warm.
Deemed very competitive, Redfin gives the Austin housing market a 77 out of 100.
In April 2021, home prices in Austin were up over 35% compared to last year and sold for a median price of $584K. Homes currently sit on the market for around 27 days and sell from anywhere between 8% to 28% above the asking price.
Some of Austin's popular housing neighborhoods are:
Hyde Park
North Austin
Zilker
Portland, Maine
Portland is the most populous city in Maine, with a population of over 66K as of 2019.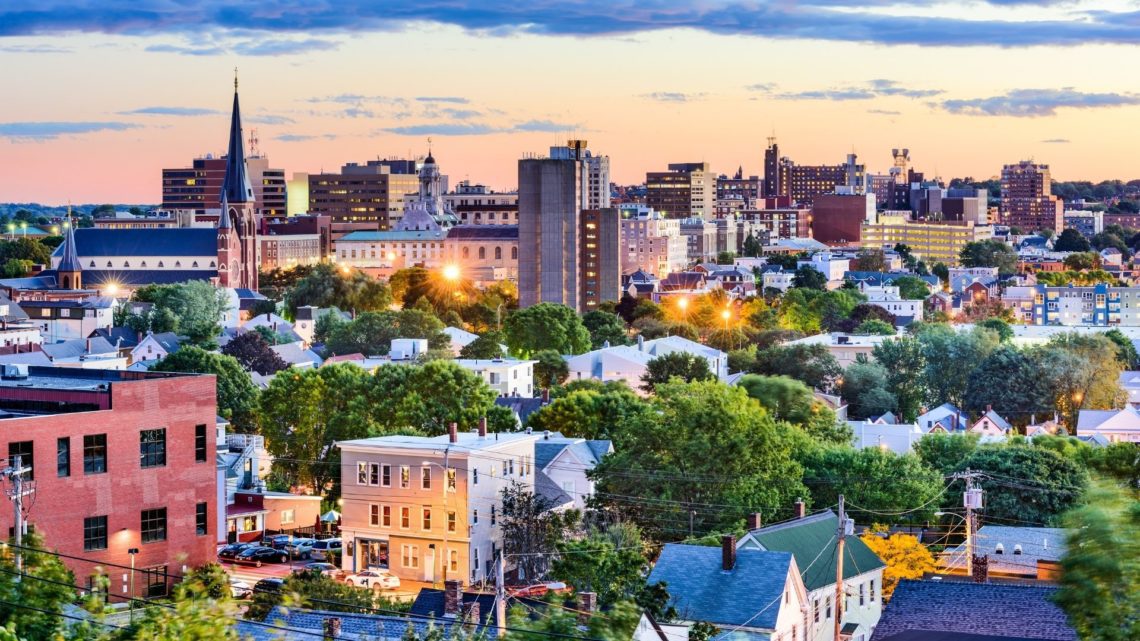 The city is the second-largest tonnage seaport in New England, and the marine industry plays a vital role in its economy.
With its beautiful lighthouses, coastal Maine is one of the most highly photographed places in the nation.
Summers in Portland are usually short and humid, while like most of New England, winters are often long and snowy.
Portland's housing market ranks out at 65 with Redfin, making it somewhat competitive. Still, Portland's housing market has gone up a massive 55% from last year, bringing the median house price to $538 K.
Houses stay on the market for about a week and have been selling around 5% above the asking price.
Some of Portland's Popular Neighborhoods are:
Parkside
Back Cove
Riverton