Lori Ballen, the owner of this website, benefits from purchases made through her affiliate links.
When we asked Las Vegas residents to tell us where they went to get a delicious pizza, one name that kept coming up, again and again, was Grimaldi's Coal Brick-Oven Pizzeria. So, it's easy to see why Grimaldi's is in The Ballen Spotlight for the month.
Best Pizza
Grimaldi's Coal Brick-Oven Pizzeria is located at Boca Fashion Village. You can find them at
750 S. Rampart Blvd., Ste. 7 in Las Vegas, NV. They can be reached by phone at 702-479-1351. They are open daily from 11 AM – 11 PM. All major credit cards are accepted.
Pizza with Star Appeal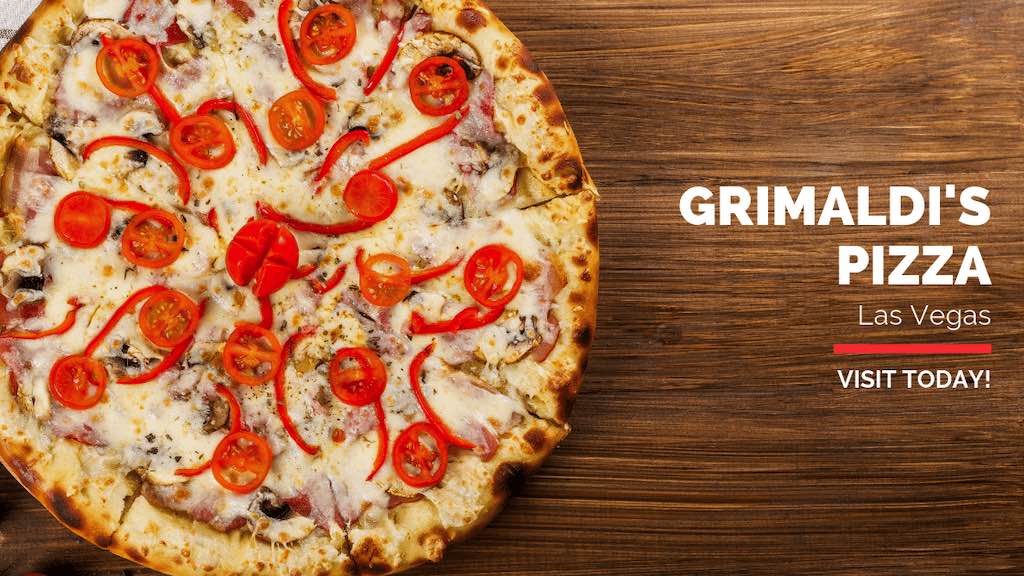 The stars love them and so do we! Grimaldi's has been using their coal brick-oven to satisfy pizza cravings with the backing of experience that spans 100 years. Patsy Grimaldi began making pizzas in his uncle's restaurant back in 1941.
Later, he opened his own pizzeria in Brooklyn. Since that time, Grimaldi's Coal Brick-Oven Pizzeria has opened locations in Alabama, Arizona, California, Colorado, Florida, Idaho, Kansas, Louisiana, Michigan, Nevada, South Carolina, Texas, and Virginia.
You're in good company when you enjoy one of their amazing pizzas. Celebrities and nationally known public figures are known to visit Grimaldi's locations on a regular basis.
People like Frank Sinatra and Rudy Guiliani are just a couple of people who share your love of the authentic pizza experience offered by this award-winning pizzeria.
In fact, Grimaldi's was recognized as one of the top five pizzerias in the United States according to the people who know all about tasty meals, The Food Network. They've held the honor of being the number one pizzeria in New York.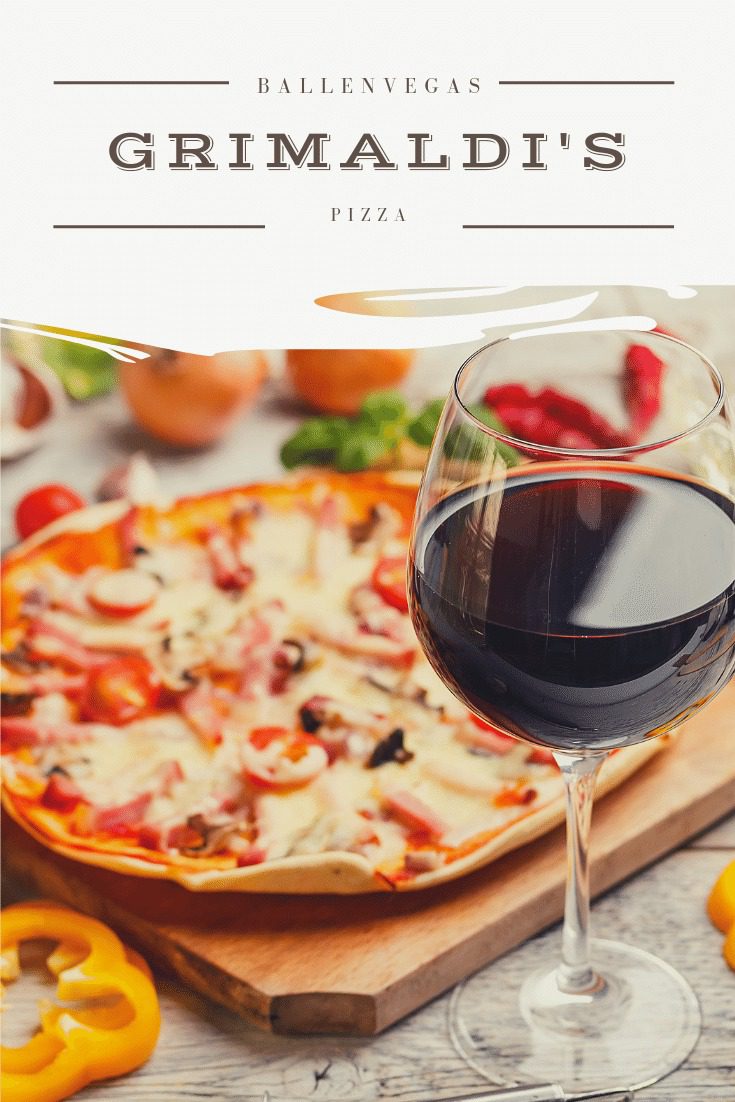 The Making of an Award-Winning Pizza
What makes their pizza so amazing? It could be there pizza sauce, which is made from a secret recipe. It could be their handmade mozzarella cheese, their fresh ingredients, or their handmade dough.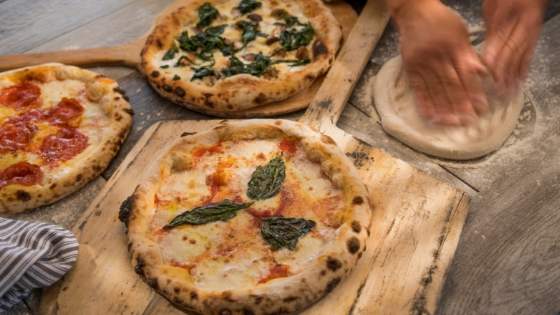 Their attention to detail when it comes to creating the best pizza experience for their customers goes beyond that of most restaurants.
The perfect example of that dedication is in the water they use to make their pizzas. To make sure that you get the same pizza experience no matter which of their pizzerias you visit, they hired a special chemist to analyze the water used to make their Brooklyn pizzas.
Once they knew what made that water so unique, they were able to recreate it exactly for use in their pizzerias across the country.
The environment at Grimaldi's is upscale, but it maintains as casual feel that makes it a comfortable place for gatherings with friends and family. This friendly atmosphere is just one more reason that people choose Grimaldi's as their top pizza choice in Las Vegas.
The Famous Coal Brick-Oven
Now, let's talk about that oven! They only use coal brick-ovens to make their delicious pizzas and calzones. The heat in these ovens gets intense. This makes for a thin crust that is both crispy and smoky.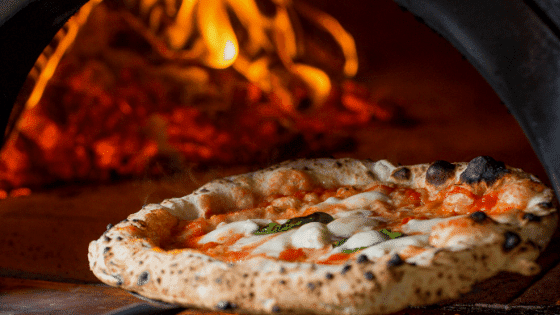 They use eco-friendly coal in their ovens so that it burns clean. The oven is re-lit every single day at 4 PM so that the integrity of the pizzas are maintained. Due to the incredible heat in these ovens, each pizza only takes four minutes to cook. That's impressive!
What's on the Menu?
Let's look at the delicious menu offerings. Pizza sizes come in personal, small, and large. You can get your pizza with their pizza sauce, white with garlic, or pesto. As for their toppings, they have an assortment that is sure to please.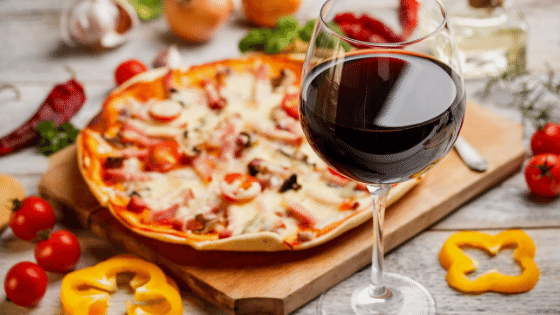 Toppings include artichoke hearts, sun-dried tomatoes, fresh garlic, black olives, fresh baby spinach, mushrooms, anchovies, and meatballs. This is just a sample of the toppings. Trust us, they have plenty more to choose from when you are building the perfect pizza.
Their calzones come in personal, small, and large. Salads include Antipasto, Mediterranean, Spinach, Caprese, House, and Caesar. For just a little more, you can add Genoa Salami, Fresh Mozzarella, or Grilled Chicken to your salad.
When it comes to beverage choices, they have you covered. They serve a variety of soft drinks, teas, juices, and waters. They have an extensive wine menu that includes options for a glass, ½ carafe, or full carafe.
For those wanting a beer with their meal, you can select from their beer menu. They have draft and bottle selections.
Make sure you leave room for dessert. They offer a desert trio sample for those who want to try their house-made cheesecake, cannoli, or tiramisu. Of course, you can choose to have these individually. Cheesecakes include New York style, Oreo Cookie, and seasonal selections.
Other Locations in Las Vegas
Green Valley – 9595 S. Eastern Ave., Ste. 100, Las Vegas, NV
South Rainbow – 7155 S. Rainbow Blvd., Ste. 125
Fashion Show – 3200 Las Vegas Blvd., Ste. 1540,
Palazzo – 3327 Las Vegas Blvd., Ste. 2710, Las Vegas, NV,
Las Vegas Favorite Restaurants