Lori Ballen, the owner of this website, benefits from purchases made through her affiliate links.
Ramen is a Japanese tradition that has been rapidly growing in popularity over the past few years. Las Vegas has a wide variety of ramen shops, with unique dishes at each restaurant. If you're looking to find the best ramen in Las Vegas, we've got you covered.
1) Ramen Sora – Best All-Around Ramen Variety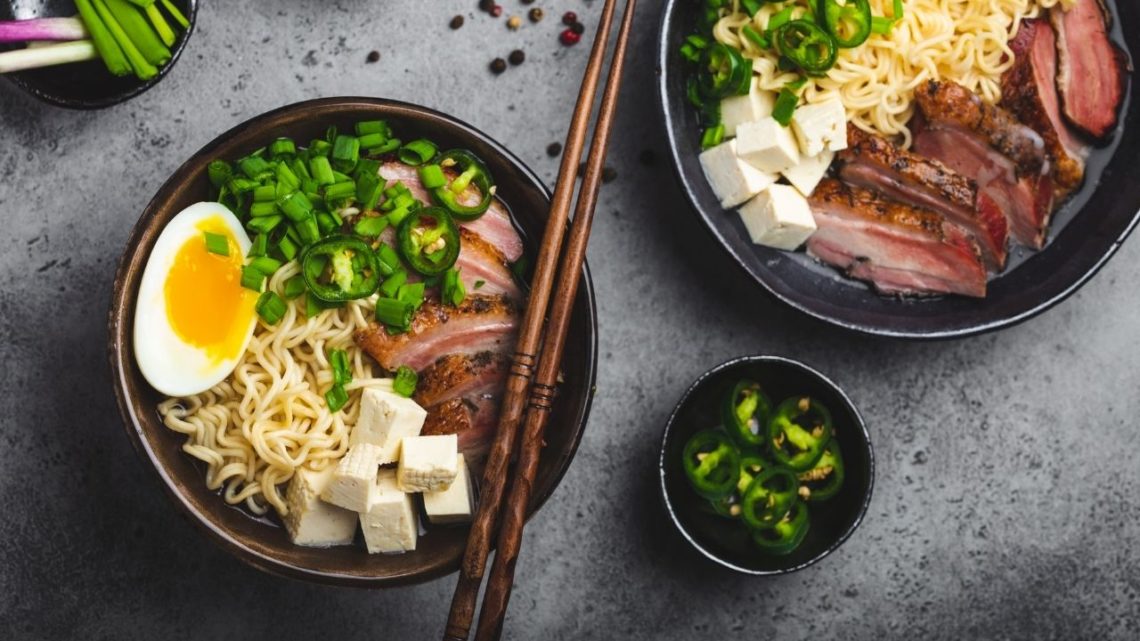 4490 Spring Mountain Rd, Las Vegas, NV 89102
Ramen Sora originates in Sapporo, Japan. The creators of Ramen Sora, Chefs Yoshi, and Tomio, are straight from Japan where the restaurant originates. The two are incredibly passionate about their craft and guarantee only the best ramen for their patrons.
Dishes and Flavors
Ramen Sora has a pretty limited variety of ramen flavors, with there only being 4 flavors to choose from Miso, Shio (salt), Shoyu (soy sauce), and Vegetarian.
However, there are 9 unique ramen dishes to choose from at the restaurant, making it easily enjoyable for all who decide to visit.
They offer a variety of appetizers and add-ons, making the meal completely customizable.
Pricing
Ramen Sora is one of the most inexpensive ramen shops in Las Vegas, with the price ranging from $9 to $12 for basic ramen and $3-$8 for appetizers.
2) Tomi Ramen – Best Korean-Influence Ramen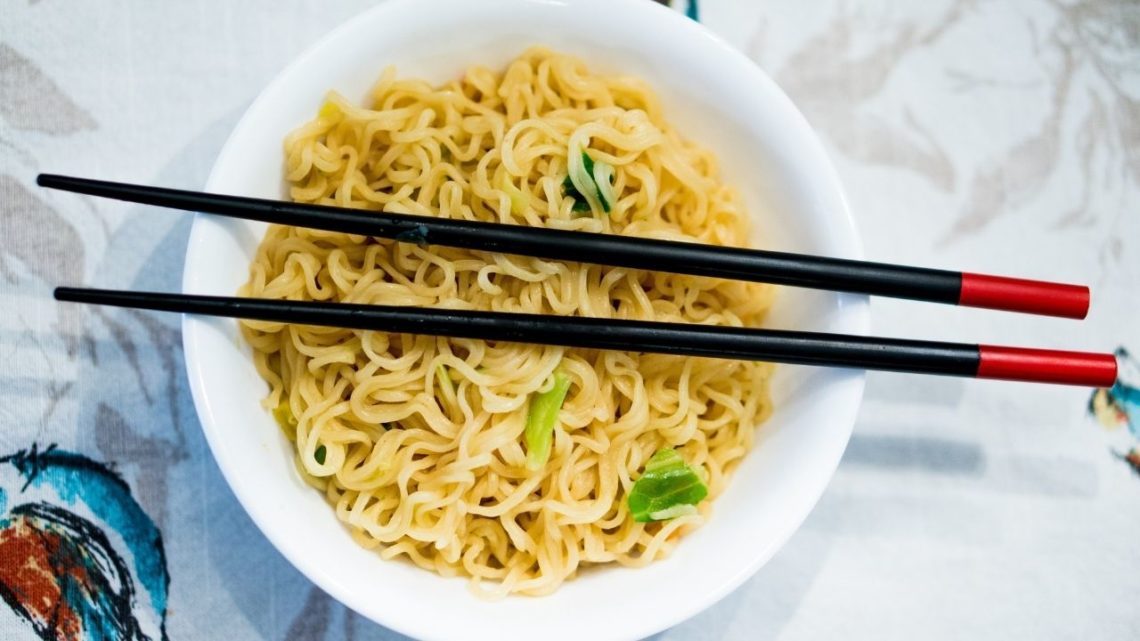 2600 W Sahara Ave 119, Las Vegas, NV, 89102
Tomi Ramen is a ramen shop that is heavily influenced by Korean culture. It has an incredibly customizable menu with uniquely named dishes, like Naruto, which is named after the classic anime.
Dishes and Flavors
Tomi Ramen offers a multi-page menu, with a DIY (Do It Yourself) ramen option, along with their 9 signature ramen dishes.
There's also a full page of appetizers and sushi, so if you're going out to eat with someone who's not a fan of ramen there are plenty of options for them.
Pricing
Tomi Ramen is relatively inexpensive for the basic DIY ramen, but ramen bowls can get upwards of $20 for the heartier dishes.
3) Shokku Ramen – Best 24/7 Ramen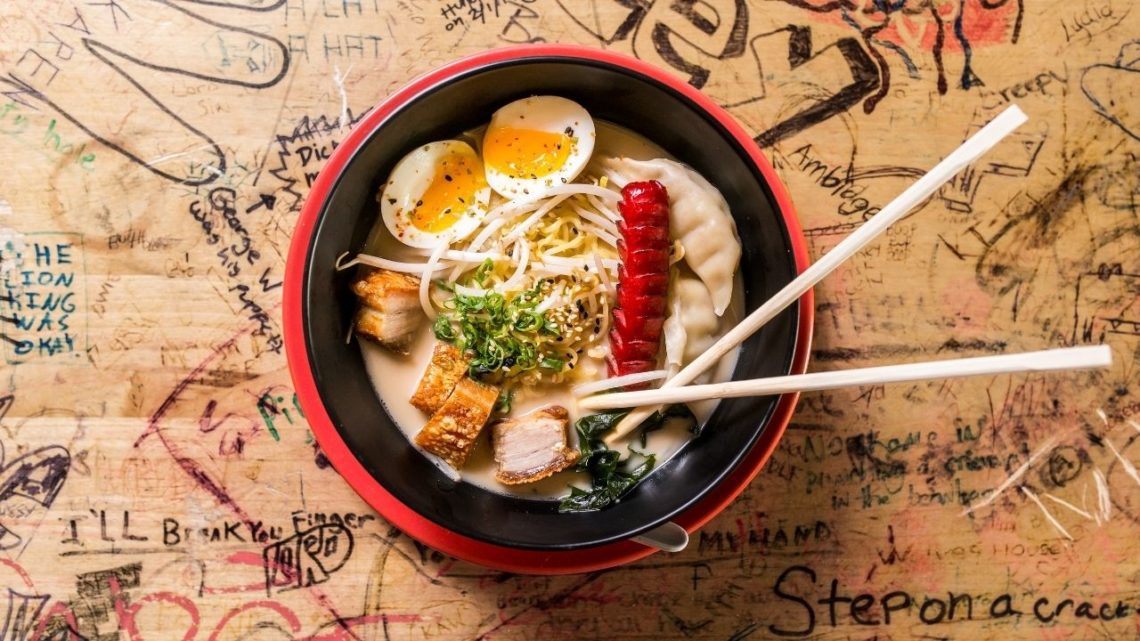 3883 Spring Mountain Rd, Las Vegas, NV, 89102
Shokku Ramen made our list of the best ramen in Las Vegas, and is the only 24/7 ramen shop in Las Vegas, making it easily accessible at any craving moment! It's a 10-minute drive from the strip, and it's one of the most popular ramen places for tourists.
Dishes and Flavors
Shokku Ramen is mostly known for its spicy ramen, so much so that they have a challenge just for conquering their spiciest ramen bowl, but it has plenty of other mild options.
There's a variety of signature dishes, but Shokku Ramen is also known for its "Build Your Own Ramen" option.
It's worth noting that Shokku Ramen is the home of Las Vegas' spiciest ramen challenge, which is called the Shinigami Challenge. It's $50, and measures at over 4 million Scoville units of heat. There is over 3 pounds of food, and challengers have 8 minutes to finish the entire dish.
Winners receive their meal for free and are immortalized on the infamous "Wall of Warriors" at the restaurant. Are you brave enough to take the challenge?
Pricing
Shokku Ramen is a bit more on the pricey side, but customers get more food for their dollars at this shop. The dishes are completely customizable, and the price fluctuates based on add-ons.
4) JINYA Ramen Bar – Best Aesthetic Ramen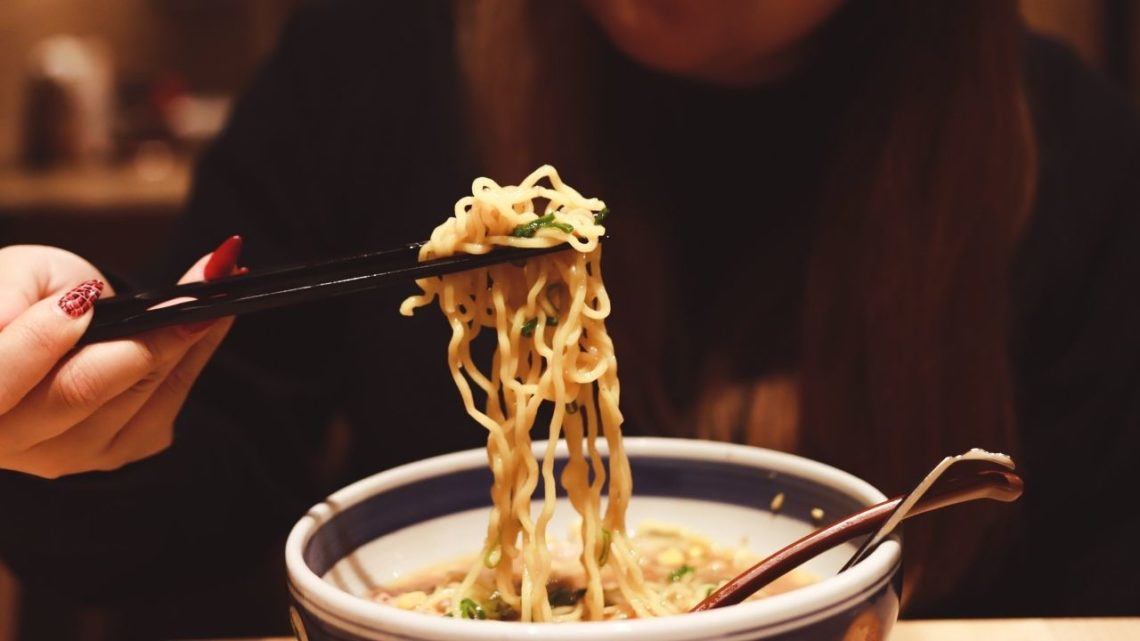 4860 W Flamingo Rd, Las Vegas, NV, 89103
JINYA is a Las Vegas local favorite. Tomo Takahashi, the founder of JINYA, came from Japan and began JINYA inspired by his father, who owned a ramen restaurant in Japan.
The restaurant can be considered one of the most aesthetically-pleasing ramen bars out there. It's covered in beautiful vines, and lighting, and has nothing but brick walls.
Dishes and Flavors
JINYA has 15+ unique ramen dishes for all types of ramen fans. The restaurant made our list of the best Ramen in Las Vegas because it has a wide variety of dishes other than ramen for those who prefer to indulge in other kinds of food, such as tacos, curry, rice bowls, and more.
Pricing
JINYA has pretty decent prices for the amount of food that customers get. Most of their ramen dishes are priced at around $15, with other dishes being around $10.
5) Ichi Ramen House – Best Service at a Las Vegas Ramen Shop
7920 W Tropical Pkwy #170, Las Vegas, NV, 89149
"Ichi" means "One" in Japanese, and the simple noodle house states that they strive to be unforgettable based on their flavors and options.
They boast excellent service on top of their amazing ramen.
Dishes and Flavors
Ichi Ramen House has a pretty decent variety of ramen dishes, with types of ramen such as tonkatsu, miso, chicken, black garlic, and more.
Ichi Ramen House doesn't offer many dishes other than ramen, so make sure everyone at your party enjoys ramen before visiting!
Pricing
Ichi Ramen is a more expensive ramen restaurant in Las Vegas, with ramen prices averaging at around $20.
6)Ramen Tatsu – Best Cheap Ramen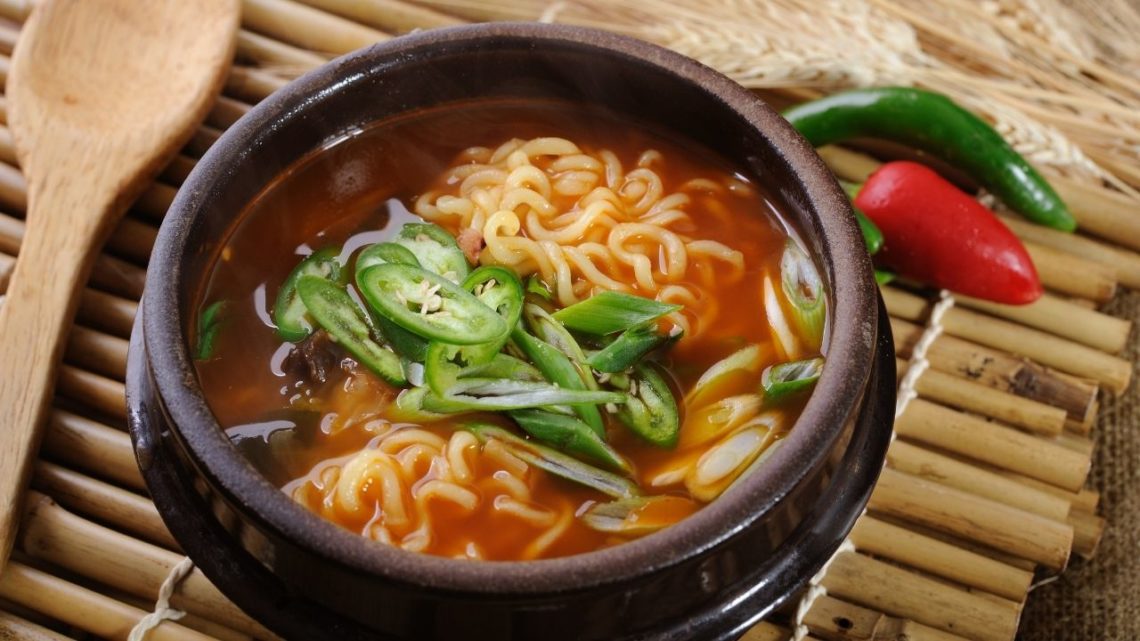 3400 S Jones Blvd #6, Las Vegas, NV, 89146
Ramen Tatsu is a classic ramen shop in Las Vegas, offering a variety of ramen dishes and add-ons, along with other Japanese dishes.
Dishes and Flavors
Ramen Tatsu has 11 options to choose from in regards to ramen, with each option being fully customizable with tons of add-ons.
Outside of ramen, Ramen Tatsu offers a variety of other dishes, including traditional Japanese dishes, rice bowls, and many desserts.
Pricing
Ramen Tatsu is one of the cheapest options on this list, with most of the ramen bowls being about $10.
7) Fukumimi Ramen – Best Basic and Cheap Ramen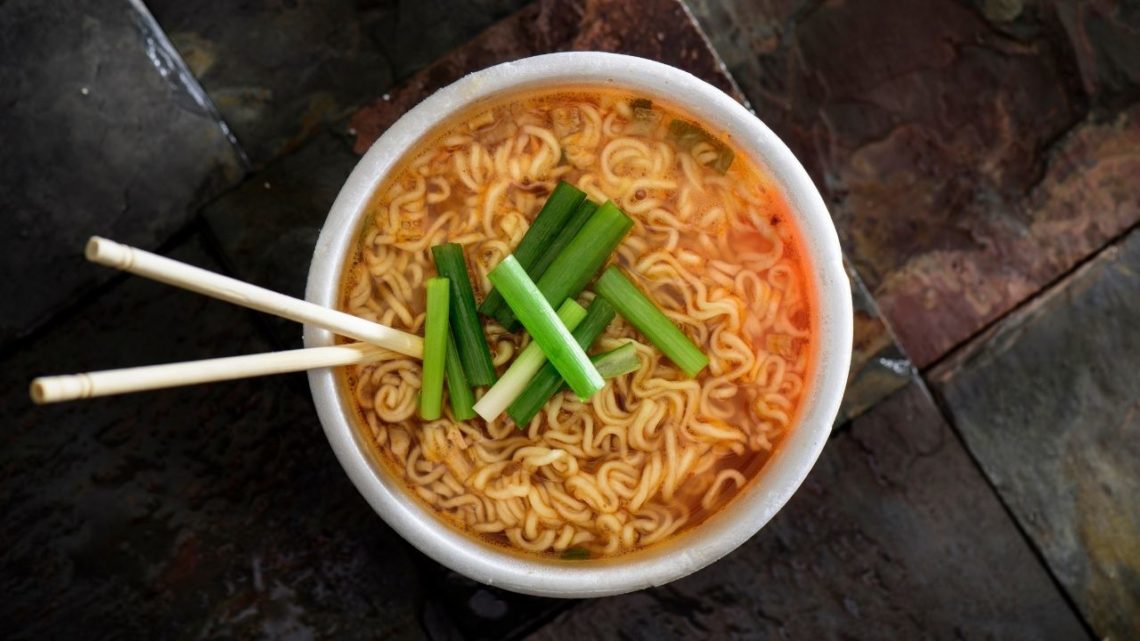 4860 S Eastern Ave #2, Las Vegas, NV 89119
Fukumimi Ramen is a relatively small ramen shop that has cheap, simple ramen. It's located close to the Harry Reid International Airport, making it a great ramen stop on the way to any Las Vegas destination after arriving in the city.
Dishes and Flavors
Fukumimi Ramen has very basic options and ingredients, but that doesn't make it any less delicious than the other best ramen in Las Vegas. The ramen shop has classic flavors such as chicken, tonkotsu, miso, and kogashi.
Pricing
Fukumimi Ramen is very cheap compared to other ramen places, with most dishes being priced under $10. This makes it a great choice for those on a budget who have a craving for good ramen.
8) Momofuku – Best Downtown Ramen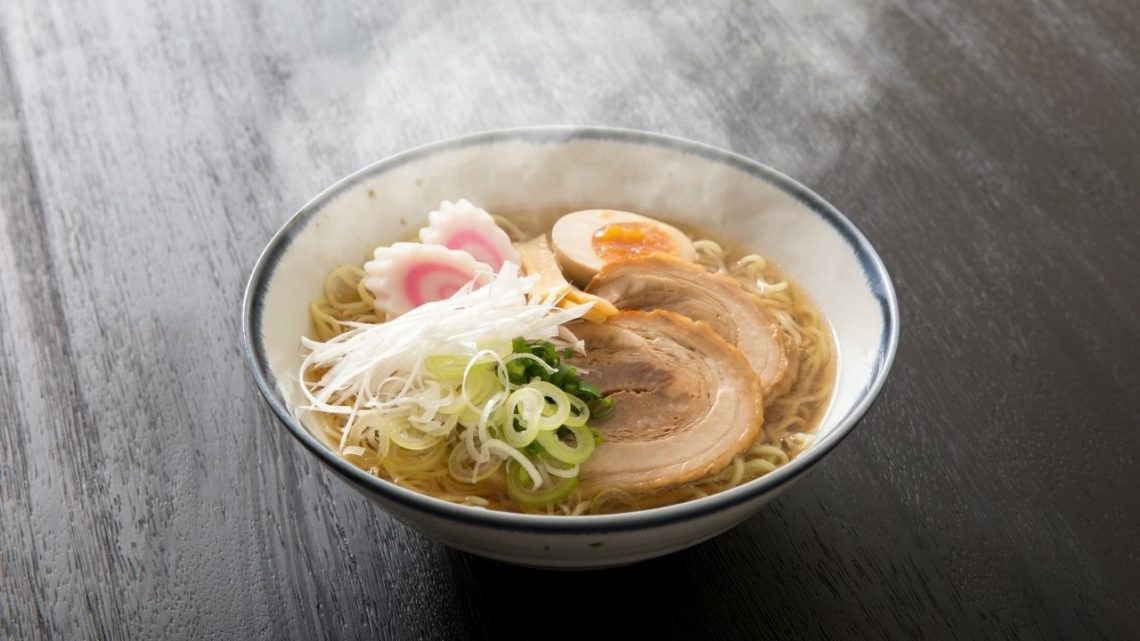 Boulevard Tower, 3708 Las Vegas Blvd S Level 2, Las Vegas, NV, 89019
Momofuku is a high-end Asian restaurant in Downtown Las Vegas. The restaurant has influences from the United States, Japan, and Korea. They offer quick bar snacks as well as private dining rooms, making the restaurant a great choice for any occasion.
Dishes and Flavors
Momofuku has some of the most unique and exquisite flavors of a ramen shop in Las Vegas. Their ramen flavors include ginger scallion, Szechuan duck, and truffle. They have far more than ramen at Momofuku, with options such as roasted duck, lobster, shrimp, and a variety of pork.
Pricing
Momofuku is very expensive compared to competing shops due to their unique and hard-to-find ingredients. Their most expensive ramen bowl is $58, with the cheapest being $21. The highest-priced dish at the restaurant comes out at a whopping $328!
9) Ramen-Ya – Best Take Out Ramen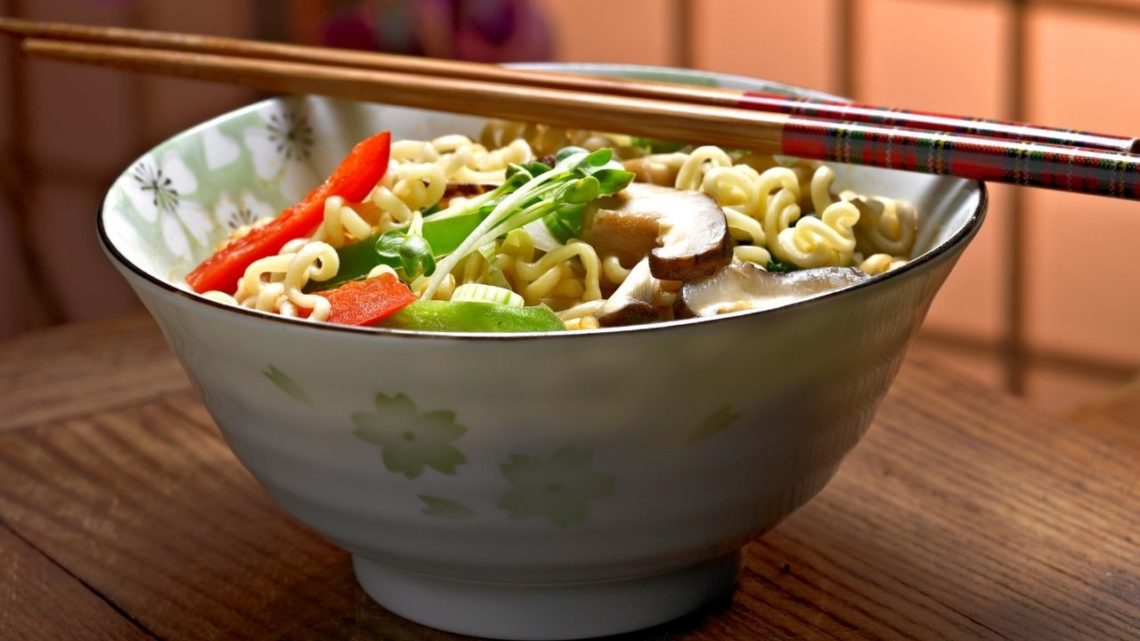 3615 S Las Vegas Blvd #109, Las Vegas, NV, 89109
Ramen-Ya is a sister restaurant of the popular Ramen Katana-ya restaurant that is based in San Francisco. It's known for having authentic and delicious ramen varieties.
Dishes and Flavors
Ramen-Ya has a very basic menu, but it's unique and delicious nonetheless. They offer pork, sea salt, soy sauce, soybean, and vegetarian varieties of ramen.
Pricing
The price range for dishes at Ramen-Ya is between $11-$30, making it not too cheap but not too expensive.
10) Ramen Kobo – Best Homemade Ramen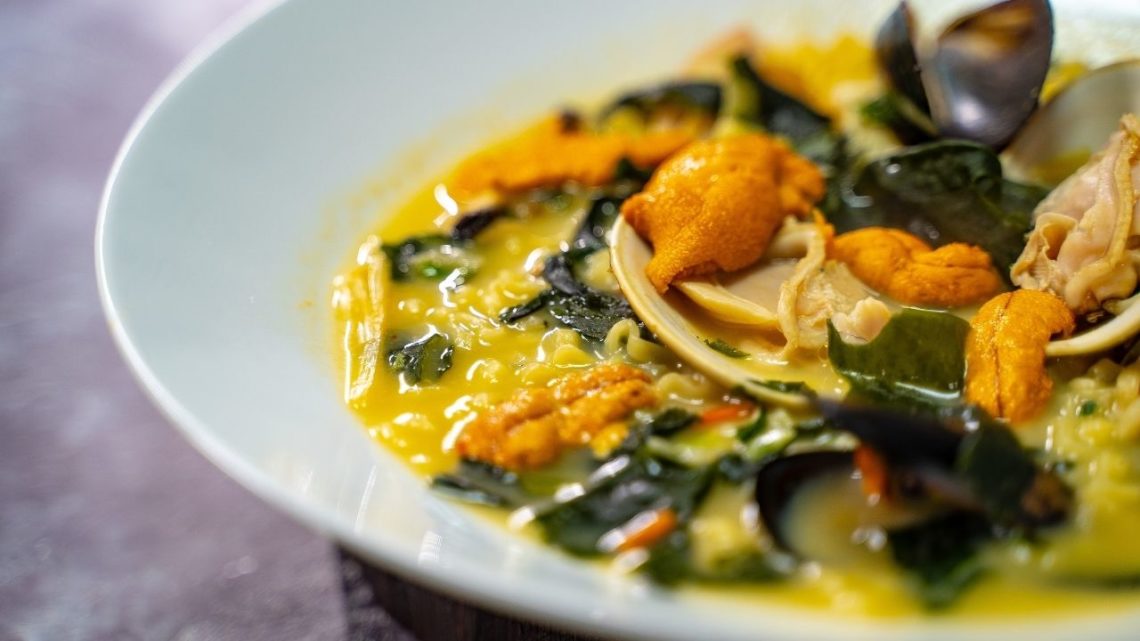 7040 S Durango Dr #104, Las Vegas, NV, 89113
Ramen Kobo made our list of the best Ramen in Las Vegas because it boasts a "100% homemade menu," meaning everything is made in the shop just before you indulge in your meal.
Dishes and Flavors
Ramen Kobo has a fully customizable menu with 100% homemade ramen. Customers pick their broth, their level of spice, extra toppings, and if they would like to choose any side dishes.
Pricing
Ramen Kobo has 5 basic broth choices with a price range of $11-$13, and any add-ons vary from $1-$3, making Ramen Kobo a good budget option for ramen.
Which of the Best Ramen in Las Vegas is Best for Me?
Las Vegas has a wide variety of ramen shop options for visitors and locals of all kinds. If you're on a budget, have dietary restrictions, or are looking for a challenge, there are plenty of ramen shops for you to try.
Do some ramen research and find the perfect spot for you to enjoy a delicious bowl of ramen!