Lori Ballen, the owner of this website, benefits from purchases made through her affiliate links.
Its unique blend of nature and urban life offers the best of both worlds, making it the top vacation hot spot in the world. So if you're thinking of celebrating Mother's Day this year, and wondering what things to do for Mothers Day then look no further than Sin City.
What are the best things to do on Mothers Day?
Imagine a city where you can have fun all year round, whether it's with friends, family, or by yourself. With its vast urban metropolis and never-ending charisma, Las Vegas offers many attractions, from the exciting hubbub of its many casinos, its exquisite dining areas, to the tranquility of its various parks and relaxing cruises.
So what makes Mother's Day in Vegas so special? Some of it has much to do with the urban vibe that the town emits, not to mention its colorful history as being the gaming capital of the United States. The city has attracted some of the world's most famous personalities, from Wayne Newton to Liberace and is home to a myriad of fine dining spots and hotels. There is never enough to do in Vegas, and with Mother's Day coming, there are more occasions than meets the eye.
There are many things to do in Las Vegas for Mother's Day. No matter what your mother's preferences, there is something to do in Las Vegas for Mothers Day which will make her day special and leave her feeling appreciated for all the things she does. Below are just a few ideas for things you can do in Las Vegas for Mothers Day.
? Brunch
La Cave Wine and Food Hideaway
Located at the Wynn Las Vegas, this is an amazing place to take your mother for Mothers Day. This restaurant has a breathtaking design with a glass entryway and is designed to make you feel as though you are inside a wine cellar.
For Mothers Day brunch, you will be served by a deluxe butler style staff from 10:30 – 2:30. If you want to treat your mother with exceptional service and food, be sure to visit La Cave Wine and Food Hideaway.
See Menu.
Mother's Day in Las Vegas offers a vast selection of eateries and other places in which to enjoy your favorite foods with Mom. The Springs Preserve hosts a special Mother's Day brunch right at Spring's Cafe, where all of her beloved foods will be prepared by the best chefs that Vegas has to offer.
Traditional favorites such as eggs, bagels, and other classics are among the top food choices. Among its lunchtime favorites are pan-seared halibut and filet
Bistro 57
This restaurant at Aliante Casino and Hotel is hosting a Mother's Day Brunch for those looking to start the celebrations early. This bistro serves Italian, Mediterranean, and American food. Your mother will have an amazing time and get many options for food choices at Bistro 57. This bistro is located at 7300 N Aliante Parkway, North Las Vegas NV 89084.
?Lunch and Dinner
This restaurant inside the Paris Casino will be giving mothers mimosas or wine for mothers on Mothers Day. This complimentary drink will be featured throughout the day, so enjoy brunch, lunch, and or dinner at this amazing restaurant inside of Paris.
Brio at Tivoli Village
Bring the family and celebrate Mom at BRIO Tuscan Grille, over at Tivoli Village. Brio will be serving a special menu throughout the weekend. On May 13 and May 14, BRIO is serving up unique Mother's Day features, available 3 p.m. on May 13th and from 10 am to 3 PM on May 14 opening early.
Ferraro's Italian Restaurant and Wine Bar
On Mothers Day, this restaurant which has locations at Town Square and Summerlin will be serving a 4-course meal with the option of bottomless mimosas. This 4-course option will run till 3 PM.
? Spa Day
4th Floor at Harrah's
World Class Spa
Cardio and Weight Equipment
Steam Room
Whirlpools
Sauna
Butterfly Effect Facial
Metamorphosis Hydrating Wrap
30% off on Monday-Friday for Nevada Residence, 20% off on Sat and Sunday
Caesars Rewards Discounts
This studio has received many recognitions for all the options they offer, such as Swedish massages, trigger point, deep tissue massages, and more. Be sure to take advantage of their Mothers Day promotional packages being sold right now at a discounted price.
Re:lax Spa at Aliante Hotel
If you are looking to treat your mom with an amazing facial, a massage, or a manicure and pedicure; Re:lax is having Mothers Day Promotional where you can get up to 50% off special packages.
Essence Spa
This location is offering over 50% off their full body spa packages. This treatment includes facials, body exfoliation and scrub, and more. If you are looking to treat your mother to a special full body spa treatment, be sure to call Essence Spa and ask about their Mothers Day Specials.
Sahra Spa Penthouse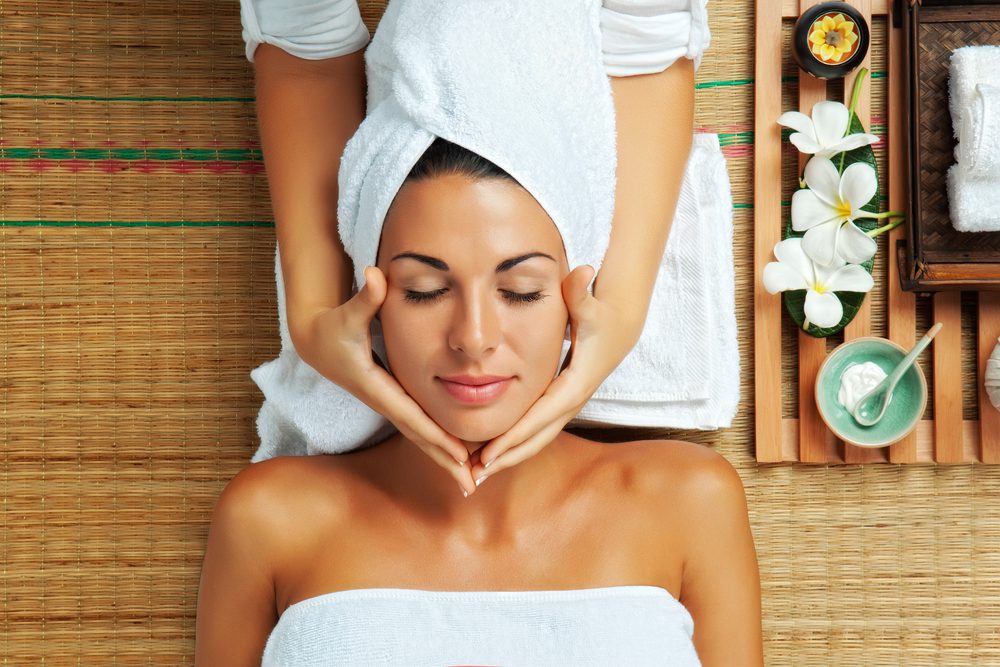 The Cosmopolitan of Las Vegas offers a package designed just for spoiling your mother on her special day.
She can indulge in four hours of divine luxury at the Sahra Spa Penthouse.
The resort offers luxury seating, two giant hydrotherapy tubs for a relaxing bath, and a eucalyptus-infused steam room for her to refresh in. T
he vanity, dining, and lounging areas offer a panoramic view of the notable Las Vegas Strip, where you can enjoy a complimentary bottle of Veuve Clicquot Champagne and a fruit platter.
Complimentary Sahra Spa robes and a Pure Fiji gift set are given as souvenirs.
Canyon Ranch Spa Club
The time to reward Mom for every night she's spent reading to you and tucking you in has come. Now its time for you to spoil her on her special day! Treat Mom to an all-day pass at the Canyon Ranch Spa Club, where she can indulge herself in the best of pampering that money has to buy. She can meditate in a sauna, treat herself to a pedicure, or have a Girl's Night Out with her friends.
The spa has access to warm and cold cabins, experiential showers at its famed Aquavana resort, and group or singular aerobics.
Either way, the choice is hers. If she wants to spend her special day being active, then there are cardiovascular options to suit her needs. Classes are offered in yoga and indoor cycling. If she wants to challenge herself to the next level, there is an added option of Boot Camp, where instructors guide you through a series of obstacle courses designed to keep you on your toes.
Or if you both just want to chill, you can have access to a thorough body massage courtesy of well-trained therapists who know just how to get your muscles to relax. Aromatherapy, seaweed treatments, and complete body scrubs are added for her health. Those who enjoy attaining beauty while getting rejuvenated can treat themselves to cleansing facial and medi peels designed to target and remove old skin, thus relishing the chance at rebirth.
Other Options
Drag Brunch at Senior Frogs [Groupon]
Top of the World Restaurant [Groupon]
Menopause the Musical [Groupon]
Staycation at The Mirage Hotel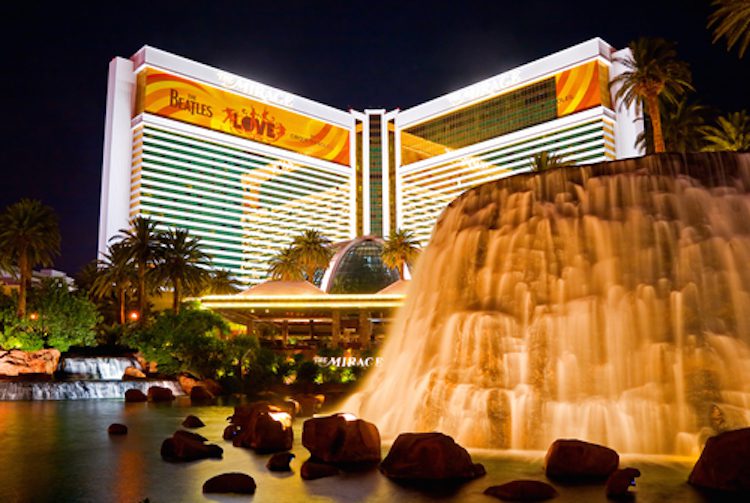 Unlike its moniker, the Mirage Hotel and Casino is not a figment of your imagination at all. The entire scene and its offerings are bound to inspire a celebration on this special occasion!
Treat Mom and the family to an entire weekend in this lovely resort by renting a room for as low as $75 per night to $375 for a single night in the two bedroom tower suite.
For your convenience, the hotel offers many five-star quality restaurants on site, including the hotel's famous Stack, an indoor, cavernous structure that boasts the thrill of underground style dining with its brown, hardwood floors.
Easy access to a bar is included so that you may toast that special mother in your life to celebrate her unconditional love for you. The very best in traditional American cuisine is offered along with live piano entertainment.
The Annual Mother's Day 5k Run
features a self-paced and self-timed course where mothers and other participants can either run, walk, or do a little of both! Tickets are $17 for U.S. citizens and $27 for those visiting from outside the country. Those who opt for a bib but no medal only pay $13. But if you choose to get a medal, you have the option of ordering two, one for yourself and one for the mother figure in your life. And the real benefit comes when participants know that proceeds will go to support various charities within the region.
The Park Las Vegas
The Park Las Vegas is an urban attraction that offers the best of everything, from quiet places suited for long visits to a cocktail bar at the renowned Beerhaus and Sake Rok. Dotted by rows upon rows of eco-friendly trees, this fine, outdoor attraction is home to the T-Mobile arena, which owns a series of outside patios, picnic tables, and public benches.
What makes this place so unique is that it provides a clean break from the normal hubbub of slot machines and noisy casinos. The Park Las Vegas offers a place of peace and solitude, a way for you and Mom to enjoy nice, long conversations without ado. Plus, you both can savor the beautiful view of the Nevada desert landscape while enjoying a picnic lunch.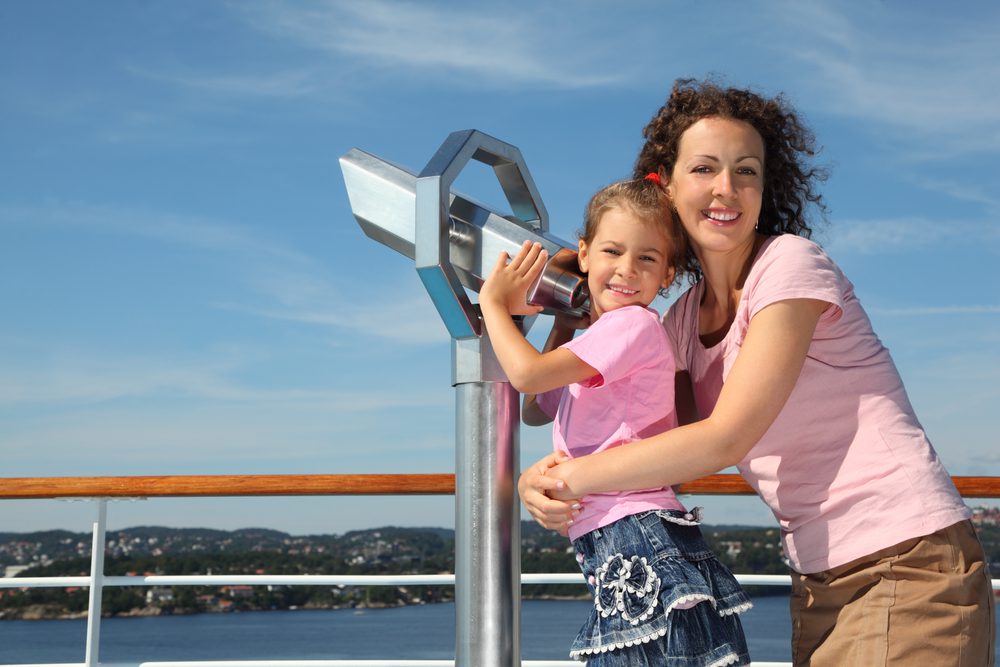 If you wish to relax with Mom, you can both enjoy a cruise on the vast and infinite blue of Lake Meade. Just minutes away from the glamor of Las Vegas, you can unwind as you explore national treasures such as the famed Hoover Dam, an extinct volcano known as Fortification Hill, and the Arizona Paint Pots, a colorful hiking trail that sits right at the foot of that ancient ruin.
As you cruise aboard the Desert Princess, you can feast on a classic American brunch while savoring the vast and changing colors of the bright sky ahead. Adults can enjoy a glass of champagne with Mom while sightseeing.
The famous Westin Lake Las Vegas Resort and Spa has everything that Mom is looking for to add a sparkle to her day.
The day begins with brunch at Rick's Cafe. Perhaps what makes Westin Lake Resort so unique is its Moroccan inspired Spa Moulay, an exotic atmosphere that inspires awe with its simplicity and sense of intimacy. Its dim lighting and plush, dark colors will serve to entice Mom to relax and enjoy the pleasures of a quality massage. In addition, the retreat offers a variety of alluring and exotic treatments meant to defy aging. Its Green Science Skin Renewing Treatment uses elements of Aveda that target and remove old skin while warding off fine lines and wrinkles.
Their team of trained therapists can easily pinpoint specific areas, such as the lips, eyes, or neck, or they can do a complete facial at the client's request. Its all in what Mom prefers on her special day. Manicures and pedicures are offered at her request. If she wishes, she may opt to get a complete body scrub, receive a waxing, or bask in the pleasures of a traditional Cabana massage to knead her muscles as she reads or meditates. A fitness center is provided for her enjoyment.
Perhaps the most stunning aspect of the Westin Lake Resort is that some of its rooms offer a view of the famous Lake Las Vegas, a charming and scenic southwest attraction just miles from the Las Vegas Strip.
The area offers a blend of the natural with a hint of Old World charm, from its clear, pure waters, dazzling landscapes, and finely trimmed greenery located amidst a backdrop of Mediterranian-style buildings. If you are looking to take a stroll with Mom after a massage, then this is the place to go.
Others have asked: What are the best Themed Hotels in Las Vegas?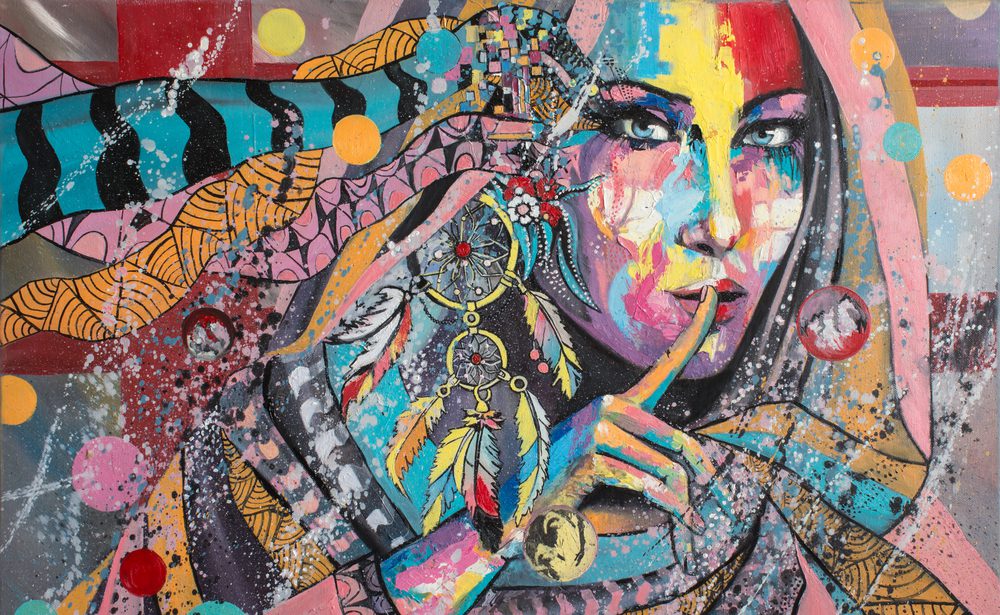 Enjoy the creative wonders of the Bellagio Gallery of Fine Art. A vast array of exhibits include intimate works from fascinating artists around the world, from Picasso to Andy Warhol.
Past exhibits have included "Painting Women," a collection of women's portraits from the Museum of Fine Arts in Boston.
The gallery's hours are from 10am-8pm daily, and the museum hosts educational guided tours daily at 2 pm. General admission for visitors from out of state is $18, $16 for Nevada residents, seniors, and military service personnel.
We all know the saying that what happens in Vegas stays in Vegas. And Mother's Day entertainment is no different. There are so many attractions that are unique to the Sin City Area that anyone would want to go there regardless of the occasion.
And with its hodgepodge of local attractions, Las Vegas is bound to awe anyone, including Mom. So those who wish to treat her well can give her the best of every world by taking her there.