Lori Ballen, the owner of this website, benefits from purchases made through her affiliate links.
Tuscany Village is a community located in Henderson Nevada. Forbes makes Henderson one of the safest cities in America, as well as one of the best in America by Bloomberg BusinessWeek in 2014. This neighborhood not only represents the city of Henderson, but it is a community that represents leisure, golfing opportunities, and convenience.
Shop Tuscany Village Homes and Real Estate
Living in Tuscany Village
Tuscany Village has several multistory homes that typically feature oversized kitchen islands, spacious rooms, upstairs lofts, walk-in closets, and unique bedroom features. Quality style, charming courtyards, and a dramatic view of the  landscape makes living in this community a memorable experience that will last a life time. Communities are priced in the mid-100 to over $1 million range. Residents pay for the proximity to major shopping malls, restaurants, movie theater complexes, and casino resorts. A large variety of choices for leisure is at the disposal of residents.
Popular Spots
Ventano Italian Grill and Seafood: This Italian Grill and seafood place is a vision of award-winning chefs. It has earned the valley wide recognition as one of the best Italian restaurants in the area. Ventano Italian Grill and Seafood's menu is loaded with classic Italian dishes, modern dishes, with an expansive and exquisite wine list.
Lucille's Smokehouse Bar-B-Que: This barbecue smokehouse focuses on comfort foods, that bring in a loyal customer base. From corporate gatherings to old-fashioned picnics, Lucille's SmokeHouse Bar-B-Que aims to please in every occasion.
The District at Green Valley Ranch: This metropolitan hub is a place to shop for unique art, home furnishings, and the latest fashions. A popular Anthropologie store is located nearby.
Tuscany Golf Course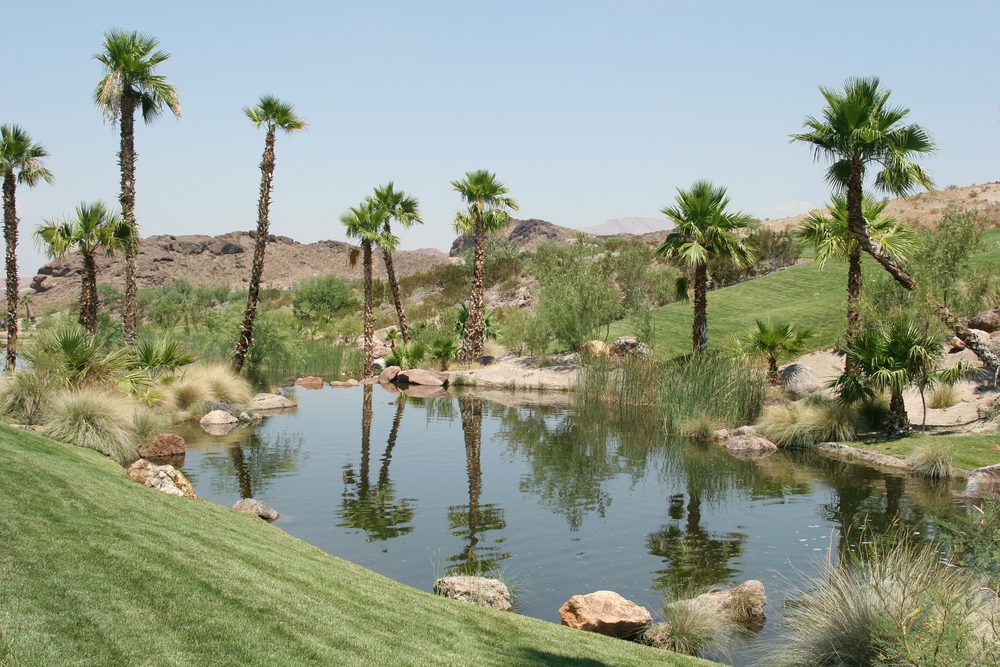 Designed by architect Ted Robinson, the golf course is one that is frequented by residents. Thousands of trees, sand bunkers, and green fairways makes it a perfect golfing course for novices and enthusiasts. The Covenants, Conditions and Restrictions and the Homeowners Association take care of the maintenance and upkeep of the golf course and the green pathways that anoint Tuscany Village. Several volunteers also take pride in the community and help to assist the homeowners association in staying compliant by helping to monitor safety and other community issues. Whether buying or selling, you would have made a right choice in investing here. There is a slew of new and resale homes communities that can accommodate different floor plans and budgets. Real estate professionals understand the hot markets located in Tuscany and surrounding communities – they are accessible to prospective homeowners, quick to accommodate open houses, and are keen on revisiting documents to ensure that the buying process is smooth and streamlined.
Tuscany Village Home Values