Lori Ballen, the owner of this website, benefits from purchases made through her affiliate links.
I've lived in Las Vegas since I was 5. I raised 2 beautiful daughters and lived in homes as large as 4000 square feet and as small as a condo around 600 square feet.
So how much does it cost to live in Las Vegas?
1-2 people should cost around $2000 – $3000 average a month to Live in Las Vegas. This includes housing, food, utilities, and general living. Of course, this all depends on the choices and style of living.
Video
Las Vegas, being the most known city in Nevada is known for shopping, entertainment, resorts, and gambling. There are numerous clubs, hotels, and casino offering nightly entertainments and shows and this attracts tourists. Many individuals visit Las Vegas each year and also, there are the full-time residents. If you wish or you have been dreaming of moving to the city, or you already live there, here is an overview of the cost of living in Sin City in November 2017.
Sources:
Getting an average cost for necessities like utilities, transportation, food, and rent will give you an excellent way and place to get prepared. The value of these things in Las Vegas highly depends on the neighborhood.
Housing
Las Vegas rents have been on a rapid rise as Las Vegas has experienced a buyer boom and has limited inventory in the small to medium home sizes.
Lori Ballen Team, a Las Vegas Real Estate Agent Team at Keller Williams quotes:
Rents are going to run between $900 and $1500 for 1 or 2 bedroom home in Las Vegas. Check with us first as you may be surprised how much cheaper it is to buy if we can find you what you need in a residential sale.
Utilities
Las Vegas is known for being hot during summers as the temperature can rise to 100 degrees during the day. However, the city is also famous for high winds and cold days in the winter. It's rare, but it can snow.
Spring and fall are generally quite nice. Residents in Las Vegas use both air conditioners and heating. Such services in that can accommodate a small home with two people go for $100-200 a month while the same utilities for a small studio that houses a single person go for less than $100. The cost of Internet 8Mbps for a month is $52.
A flat-screen 40″ TV goes for $338 while an 800/900 Watt microwave costs $89. Laundry detergent will cost you $12, and an hourly rate for cleaning assistance is $16.
?Here's a list of Las Vegas Utilities and their contact information for your personal research.



Food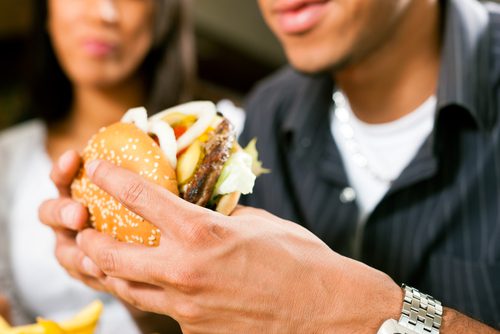 The cost of food and drinks in Las Vegas lingers around the average national price. The basic lunch meal which includes food and drink is around $13. A combo fast food meal is around $7 while a of boneless chicken breasts costs $3.38.
A Gallon of milk is around $3 and a dozen of large eggs is about the same. A 500 gr of cheese amounts to $4.72, a kg of apples costs $2.57 while the same quantity of potatoes amounts to $1.26. (see sources)
If you shop in the grocery stores, 0.5 Liter of domestic beer is $2.77 while a bottle of red table wine, high quality costs $14. 2 liters of Coca-Cola is $1.69 and bread for two individuals for a day is $2.41.
If you decide to go grocery shopping in bulk and limiting yourself from eating in restaurants but instead prepare the meals, you can maintain a healthy diet for approximately $400 per month.
Clothes
Anything goes in Vegas. You'll see people wearing shorts and flip-flops at a steakhouse or cocktail dresses at the burger joint. Clothes here can be bought very inexpensive as well as from high-end shops and designers. It's all over the place.
A pair of jeans will cost $20 – $150 depending on the store and brand. A summer dress is around $50, and a Pair of shoes like Adidas, Nike, and other comparable brands will run $80 – $120 at regular prices.
Transportation
The charge of driving in Las Vegas tends to be higher than in most cities. If you own a car in Las Vegas, the highest cost other than buying the vehicle comes from purchasing auto insurance and refilling gas.
$2-$3 a gallon for gas, $100 + for auto insurance a month
The monthly auto insurance premiums in this city are almost twice as much compared to other cities in the state of Nevada.
Even if you choose the minimum coverage, you find yourself paying $100 a month or more. Gas is equally expensive.
New Volkswagen Golf 1.4 TSI 150 CV or comparable without extras costs $23,383. A gallon of gas is $2-$3. This is the cost when you are driving yourself. However, the price of a monthly public transport ticket is $61 and a trip by taxi on a business day for 5 miles is $20.
Trip Advisor breaks down the cost of public transportation in this article.
? Here's info on the DMV in Vegas [Department of Motor Vehicles]
? Prefer Uber or Lift? Here's some information on how they work here.


Entertainment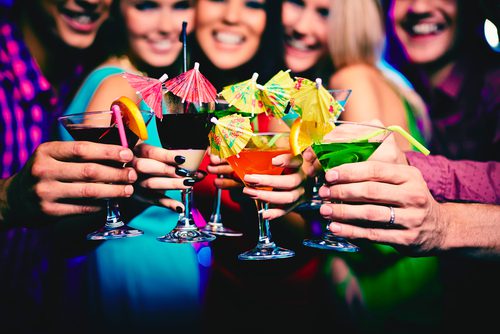 Entertainment is an essential aspect of leisure time. Also, it is time you get to spend with your family and friends.
If you have a basic dinner in a bar style restaurant with one of your friends, it could cost around $40. If you decide to go for a movie night, two tickets go for $21 while two tickets to the theatre for the best seats is $172.
A quality dinner for two in an Italian restaurant that includes the main course, wine, appetizer, and dessert is around $75-$100 while a cocktail drink in a downtown club goes for $10-$15.
Cappuccino is $4.94 while a standard beer in a bar is around $5.
For those who love spending their leisure time online, iPad Wi-Fi 128GB costs $435 while a 1 minute of prepaid mobile tariff charges you $0.26. If you like working out, one-month gym membership could run $20+. A package of cigarettes goes for $7.
Personal Care
Other than the basic requirements, you need funds for your items and upkeep. This includes physical and even medical care. If you are suffering from cold, getting medicine for six days will cost $5.46, one box of painkillers is $28 while visiting a physician for a short while or 15 minutes will cost you around $94.
Other items like deodorant and roll-on goes for $4-$7, hair shampoo about $5,  a tube of toothpaste around $2-$3
Cost of living in this city as a student
Las Vegas is an ideal place for students and attracts a lot of college students. The nightlife here and the entertainments are incomparable, and the weather is suitable for young and active individuals. Students can survive in Las Vegas with a small budget by limiting themselves to push on a shoestring budget.
Rent is usually high in areas near the University of Nevada, but in other areas, you can find cheap apartments where even a two-bedroom apartment can go for $1200 or less.
This means that you can share the property with three to four students thus sharing the rent with each contributing $300 a month. Also, you can share the utilities whereby if the cost of a microwave or a TV is $340 dividing it among yourselves will see you contributing less than $100.
This way, it is easy for a student depending entirely on pocket money as they will have a comfortable life.
What Is the Minimum Wage in Las Vegas?
The minimum wage in Las Vegas at last report was no less than $7.25 for those offered health benefits and no less than $8.25 for others. 
For those individuals who go to live in Las Vegas as a professional, it is easy to live there even with a modest salary. Their cost of living, however, tends to be higher than that of student and they have more requirements than scholars. Most working individuals prefer living alone rather than having roommates.
Most of them also own vehicles thus the cost of transport will be high for them. They cater for their needs entirely without sharing costs, but one can still survive on a tight budget.

Las Vegas is not a suitable place for unemployed individuals who are still looking for jobs without any source of income. The weekly unemployment benefit is low and at times not enough to pay for rent leave alone food and utilities. Once you add other expenses like transport and entertainment, it becomes financially impossible to survive here.
There is a high rate of unemployment in Las Vegas, and also, the number of decent paying jobs plus the low unemployment benefit makes it a wrong choice for anyone to relocate with no job.
are lovely, spacious and comfortable. You get to live the life you always dreamed of whether you are a student, you want to
visit Las Vegas
during a holiday vacation, or you want to move in with your family for a lifetime. Get your home today, and you will not regret choosing Las Vegas.