Lori Ballen, the owner of this website, benefits from purchases made through her affiliate links.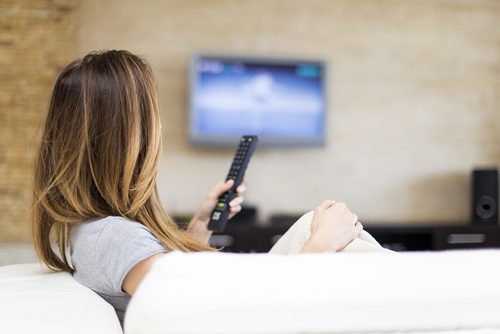 When it comes time to move, you'll find yourself in need of a Las Vegas Utilities list. This list includes popular services for the Las Vegas, North Las Vegas, and Henderson area.
When making a household budget, homeowners have to factor in the cost of their utilities. What are utilities for a house?
These are services offered by outside companies to allow people to live comfortably – utilities provide warmth, allow people to cook and bathe, and stay entertained and in touch with relatives and friends.
Gas Company in Las Vegas
In Las Vegas, it is common to get Television, Phone and Internet bundled and provided as a service from one company.
In Las Vegas, the average gas bill is around $70.39 for natural gas.
---
Las Vegas Cable Companies
---
Las Vegas Mail
Forwarding through USPS (United States Postal Services)
Phone and Internet Services for Vegas
Average Phone, Internet, and Cable Bill
The Average phone and cable bundle for Las Vegas Residents is around $150.
Power in Las Vegas
Find more statistics at
Statista
The Average Power bill monthly for a 12-month average is around $111.00 for Las Vegas residents. This average includes single-family homes, condos, townhomes, apartments, and other residential properties.
Electricity and natural gas utilities heat a home and provide lights and power.
The monthly costs for gas and electricity bills are based on usage, which is directly proportional to the size of a house and the amount of gas and electricity the occupants need.
A home can be made more energy-efficient by using energy-efficient appliances, replacing windows and doors, and maintaining regular inspection of heating and cooling systems.
---
Trash Service in Las Vegas
Another household utility that residential properties pay for every month is waste removal.
There are 3 types of trash: garbage, organic waste, and recyclables like plastic and glass.
Houses need to maintain three trash bins that carry different types of trash. The monthly utility bill is usually at a fixed rate set by the city.
Trash and Recycling is averaged at about $15.00 per month in Vegas.
---
Water Service in Las Vegas
The average water bill for homes in Las Vegas is around $78.00
Water and sewer utilities need to be turned on in a house, and that's controlled by the public utilities commission.
The monthly bills cover the water used in a house; everything from drinking water to bathing water to wastewater.
Bills are charged according to the size of the meter in a home and the amount of water used.
Before moving, new home buyers should get in touch with a water service provider in Las Vegas, because the city has been experiencing a water crisis for several years.
Water is life; therefore, setting up this utility early enough will ensure there is enough water for drinking, cooking, bathing etc.
The Las Vegas Valley Water District is the most suitable place to begin. For callers living in the state of Nevada, they can reach this service provider at 702-870-4194, while out-of-state callers can reach them at 800-252-2011.
Real Estate in Las Vegas
Technology
While technology utilities are not public utilities or a necessity to make a home habitable, most people pay for these services which include television, internet connection, cable, and telephone lines.
Such services are provided by private companies and the billing structure is based on what the occupants need and want.
How to Set Up Utilities When Buying a House
New homeowners in Las Vegas, Nevada need to set up utilities on time so that they can be able to live comfortably.
If a person does not know which companies are servicing their new property, they can ask a trustworthy real estate agent.
The following details show how to set up utilities when buying a house in Las Vegas:
Electricity
It can be hard to live without electricity; starting out in a very dark home is a queer way to start a new life – not to mention that an operating air conditioner is a basic necessity for all residents in this desert city.
To set up an electric account, new homeowners should contact NV Energy at 702-367-5555. This private company also has a separate hotline for any emergencies to ensure that customers are covered 24/7.
Gas
Without a doubt, natural gas is an energy-efficient and convenient way to power a home.
In the long run, it can save homeowners money on household utility bills because it is more affordable than other sources of energy.
Information on how to set up an account in Las Vegas is available at the SW Gas website. They have a toll-free-number which customers can use to reach them: 877-860-6020.
Internet and Cable
In today's world, a reliable internet connection has become a necessity for many people, especially those with online jobs.
Las Vegas, NV is a major metropolitan area; therefore it is serviced by multiple internet and cable service providers.
Homeowners can try providers such as Cox, DirecTV, and Xfinity.
If they are already serviced by any of those companies, then it is a smart idea to consult them first – it is very likely they will do whatever they can to make sure they do not lose them as their clients.
Trash and Recycling
Every house needs a waste removal system to maintain a clean environment.
Three trash bins, each with different color are set outside the house to collect different types of trash.
Recycling is important to maintain a green planet. A suitable trash collection service in Las Vegas is Republic Services. They can be reached at 702-735-5151.
Transferring Utilities When Buying a House
People who are planning to move soon should not forget the important task of transferring utilities.
No one wants to spend the first day in their new dwelling without electricity or water.
As such, it is important for people to contact their utility service provides to schedule a transfer.
Here are some few tips for transferring utilities when buying a house:
1. Get Organized
Prior to moving, it is important for a person to get familiar with all their current utility service providers.
As mentioned earlier, utilities typically include water and sewer, electricity and gas, internet and cable, and trash.
Making a note of all the service providers by listing them down with their contact details in one general list can be helpful.
2. Notify all utility service providers about the move in advance
After organizing all the information about the service providers, a person should then contact every provider separately to notify them about the upcoming move at least 2 weeks in advance.
For those services that need an installation appointment, it is better to call one month in advance.
3. Arrange water and sewer services via the city
Water and sewer services will most likely be tackled through the new city.
A person should contact their city's public utilities office some weeks before relocating to arrange for the services to start on the moving date.
4. Update the address
When contacting the utility service providers, it is important to give them the new address. This way, it becomes possible to receive future bills.
5. Pay Overdue bills prior to the move
It is always important to pay any overdue utility bills before relocating to another area because they could potentially affect a person's credit score.
6. Do a final meter reading before the move
Electric companies are usually very busy, meaning they may not get a meter correctly at the time of transfer unless the homeowner specifically requests a reading.
To ensure that one's final bill does not include some 2 weeks of the new occupant's bill, it is important to arrange one last meter reading before leaving and keep a record of that reading.
When Do You Set Up Utilities When Buying A House?
It mostly depends on when a person is moving; a move during peak moving season, like during summer, may bring a longer wait time.
Moreover, some service providers will need a minimum of 2 weeks' notice for disconnections as well.
Before calling, it is important to be aware of the actual move out and move-in dates.
When booking a service either for connection or disconnection, it is vital to ask the exact time the setup will be completed
Home-buyers should contact their service providers and schedule the service to occur during the closing date.
The companies will check to confirm that the person's order matches with the current homeowner's disconnection request.
How to Estimate Utility Costs When Buying a House
When calculating the expenses of a new home, many buyers concentrate on the mortgage. However, utilities are a share of the household budget that cannot be ignored.
Utility costs vary from one house to another depending on how old the house, appliances, and fixtures are and the house's design features.
When you are buying a house, come up with a realistic estimate of the active utilities to avoid unneeded surprise and financial struggles down the road.
The following are some of the methods home-buyers can use to estimate utility costs:
Check Past Utility Bills
While the previous homeowner's utility usage might not match that of the new occupant, it should provide a rough estimate of how much it costs to live in that particular home.
Many sellers can give a record of their utility bills for the past year. Buyers should ask their real estate agents to acquire those details from the seller.
Moreover, the home buyers can contact the utility companies to ask for the average utility costs for the specific house they are buying.
1. Conduct an Energy Audit
Prior to buying a home, a person can employ a home energy auditor to conduct a pre-purchase energy assessment.
2. Certified energy auditors use the Home Energy Rating System Index to rate the energy efficiency of a house.
However, utility companies at times provide free or subsidized energy audits that can help a buyer in spotting problematic areas like faulty insulation.
3. Use of an Online Audit Tool
The U.S Department of Energy offers an online audit tool known as a Home Energy Saver.
The tool is free and easy to use. It allows users to audit a house's efficiency by answering several questions about the building and the usage of energy.
4. Consider Changes in Efficiency
Many people buy a new property with the intention of making some improvements prior to relocating.
When estimating utility costs, it is important to consider whether such renovations will affect utility costs.
For instance, installing more energy efficient appliances, or installing new windows will bring the costs down, whereas installing a previously non-existent hot tub will make the costs more.
FAQS
What Bills are considered Utility Bills?
Monthly bills such as water, sewer, heating, cooling, electricity, gas, trash and recycling, internet, cable, and landline phone bills.
What is the Average Cost of Utilities for a House
For Nevada, the average cost of utilities is estimated at $380 with power being the highest at $123.00.