Lori Ballen, the owner of this website, benefits from purchases made through her affiliate links.
Owning a home can be thrilling, and most people would undoubtedly scale any height to become a homeowner.
Regardless of whether you can afford it at the moment or not, usually, considering options such as mortgages can be a perfect way to become a homeowner.

What is Nevada Hardest Hit Fund?
However, unanticipated circumstances may arise at a time when you have not cleared your mortgage, leading to adverse consequences such as losing the house or any other declared terms in the mortgage agreement.
Such conditions may arise due to the overall economic crisis in a region, for instance losing a job or any other factor that may render you financially unstable to the point that you cannot afford to pay.
But with the existence of the Hardest Hit Fund program, such scenarios are covered. The program is available in various states in the United States. This program has been of significant help to most people in the region. Currently, this program has offered real and life-changing support to thousands of families and homeowners to save their houses.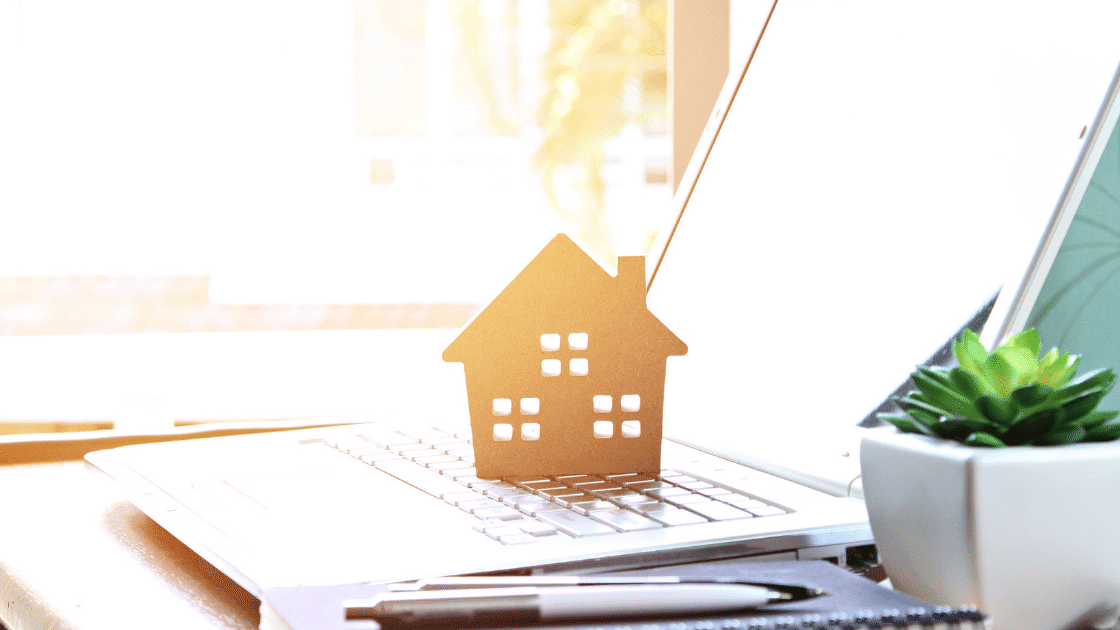 The Nevada Hardest Hit Fund is a centralized funded program which provides the relevant assistance to homeowners of Nevada who are financially struggling in their bid to repay their mortgage.
The fund is based upon the $150 million issued to help qualified Nevada homeowners during their time of dire need. The fund is administered by the Nevada Housing Assistance Corporation (NAHAC). The government oversees this program and is sponsored by the US Department of Treasury.
Who is the fund for?
The Nevada Housing Assistance Corporation is a free service offered to homeowners who struggle with financial hardships. It helps individuals to protect their homes from foreclosure. All that is needed is to see whether you are eligible for their program.
Here are some of the reasons that might prevent you from qualifying:
Your house is not in the original state that it was when you bought it – you must convert it to its original state to be eligible if you have changed or renovated it.
You have filed for or are in the process of filing bankruptcy.
The location of your home is not in the state of Nevada.
You are not a citizen of the United States, or you are in the US illegally.
You are not a full-time Nevada resident.
You do not live in the property you want to save
You own multiple homes
Here are some of the programs offered by the Nevada Hardest Hit Fund:
Principal Reduction Program
This program is targeted at borrowers who have suffered a satisfactory financial problem and owe more than the worth of their home to the home sellers. The program gives them the financial help needed to help reduce their principal balance of qualifying properties.
The NAHAC provides the financial help required to assist in the reduction of the principal balance of your initial mortgage connected with stand-alone curtailment, modification, and loan recast. That will provide you with a chance to pay another mortgage that you can afford. The lender of your primary mortgage might agree to make a corresponding reduction to the principal balance of your first mortgage.
The Unemployment Mortgage Assistance Program
It is one of the federally funded programs given by NAHAC. It is designed to provide temporary financial help to eligible homeowners in Nevada who would like to remain in their homes but have suffered a loss of earnings due to underemployment or unemployment.
NAHAC partners directly with the financial institutions to get the funds for this program and subsidize the mortgage payment of the eligible homeowners. The program offers assistance on a mortgage payment that is equal to or less than $3,000 per month or all the insurance, taxes, interests, and principal costs. Their purpose is to prevent home foreclosures for eligible individuals until the time you get employment that is enough to satisfy your regular mortgage payment.
The program can also assist in making your mortgage current by minimizing the past-due payments and give the homeowner some additional time to find another source of income that can replace the money required for your mortgage payment.
This program can also complement various loss mitigation programs like increasing the eligibility of homeowners for an extensive written loan modification or written forbearance.
Mortgage Reinstatement Assistance Program
It is a federally-funded program that was initiated for temporary financial help to eligible Nevada homeowners who want to remain in their property but are in a subsequent danger of losing it to foreclosure. The program provides funds to help eligible homeowners to remedy their overdue first mortgage loan arrears, which might also include the payments required to recover homes from foreclosure.
To qualify for this program, the property that secures your mortgage must not be condemned, vacated, or abandoned. The applicant must also own and occupy a single-family, a home that is 1-4 units located in Nevada, and it must be your current residence. Participating in this program is limited to a maximum of $54,000.

Second Mortgage Reduction Plan
This offers assistance to borrowers with a qualifying financial hardship who have a second mortgage loan and who can achieve affordable monthly payments of the mortgage and a practical level of debt if their second mortgage was eliminated. The program also assists persons who can afford affordable mortgage payments and an appropriate debt level with a modification, recast, or principal reduction of their second mortgage. The help is given as a one-time payment to the lenders and is up to a maximum of $50,000 per family.
This program helps borrowers avoid foreclosure by reducing the principal balance of their second lien or facilitating a permanent modification or recast of the loan. This helps achieve an affordable monthly mortgage payment to reduce the likelihood of defaulting mortgage payments
How Does the Fund work?
First, Nevada Hardest Hit Fund must verify the eligibility of a client before lending any service. They subject clients into some quiz to help ascertain eligibility to get funds. The following information is needed:
A person needs to show that he or she has a home that is located in Nevada. So, the question to answer will always be, "Is your home located in Nevada?" Ideally, Nevada Hardest Hit Fund is only meant for people living in Nevada.
Besides owning a home in Nevada, having such home as a primary residence is a guarantee into getting the Nevada Hardest Hit Fund. Clients, therefore, need to give proof that the house is a primary residence.
Clients' needs to show whether the amount they owe as the first mortgage loan is less or equal to $484,350. Besides that, they also need to give proof that their income is less than or equal to $98,500.
Nevada Hardest Hit Fund requires clients to show whether they have experienced financial hardships in the past such as income loss, medical expenses, severe negative equity and divorce among others that would make it challenging to keep their homes.
Clients need to prove that they are not bankrupt. Bankruptcy statement can be provided in a court of law after one has been assessed and verified not to have the ability to make payments.
What to do in case of non-qualification
Even if one satisfactorily answers the above questions but fail to qualify for a Nevada Hardest Hit Fund, there is no course to worry. The mortgage service or the housing counselor from any HUB approved agency might be holding other options. Some of the notable options are as follow.
1). The Federal Mortgage Relief
Under the federal mortgage relief, we have the refinancing option, loan modification, deed in lieu help, and the short sale assistance.
2). The Mortgage Servicer
In the Mortgage Servicer, there are options such as rent repayment plan, Cash for keys, Forbearance, and the Short Sale Plan.
Cost Eligibility
Nevada Hardest Hit Fund does not charge any fee for its services. The fund is free after you have given clear and detailed information that clarifies why you are in need. All arrangements for funding are made through the treasury of the department of the respective State.
After a client has been verified, Nevada Hardest Hit Fund conducts Structure of Assistance.
Structure of Assistance
Nevada Hardest Hit Fund loan is administered as a single time direct payment to the servicer. The assistance is structured as a forgivable loan that is at 0% interest. The amount has no structured monthly payment that is evidenced by the promissory notice that has a term of 60 months.
Usually, the loan is secured by a junior lien who provides evidence of property. When the loan borrower is considered eligible with the term of the loan, the loan is usually regarded as satisfied, and the terms of payment should be 60 months period after the funding. After this period is over, the lien can be set free.
Typically, there exists no pro-rated or any form of forgiveness to the loan. This means that the loan must be repaid to the Eligible Entity only especially in the event a sale or refinance including cash out. Additionally, it includes equity processes which are available before initiation of forgiveness.
In case the NAHAC get 100% funds or more from the servicer and yet the borrower post help LTV is still 100% or more, then NAHAC does not structure the assistance as a loan. Borrowers frequently receive the maximum help amount, which stands at $1000,000. All funds returned or repaid to the Nevada Hardest Hit Fund is used to fund other borrowers as per the working policy of the organization.
What disqualifies people from accessing Nevada Hardest Hit Fund
Just like any other loan, someone can be denied access to this fund under certain circumstances. The reasons, however, are minimal since most borrowers are people in dire need of help. The following are the reasons that can make you not qualify for Nevada Hardest Hit Fund:
In case a client owns more than one home and requires mortgage assistance for one of them, such a person is denied Nevada Hardest Hit Fund.
In case the person seeking assistance no longer live in the home, he or she is trying to save. Nevada Hardest Hit Fund is only meant for people who are in urgent need and not seeking to fulfill their laxity.
When it is established that a person is not a full resident of Nevada, he or she is outrightly denied the funds.
A person who is not a resident of US or has not legally acquired the legal document to prove they have been accepted as US citizen cannot access Nevada Hardest Hit Fund.
In other circumstance, one might be a full US citizen but is not living in the State of Nevada. Such a person is as well not eligible to get Nevada Hardest Hit Fund.
Just like the way a person is required to answer some questions for eligibility purpose, if a person is bankrupt or is in the process of being declared on, they cannot be given the loan facility.
When it is established that the property of a person seeking the facility is a manufactured home-a home that has been renovated, converted or refurbished-, such a person is denied Nevada Hardest Hit Fund. In this case, the house is supposed to be on its original status.
Sometimes life can be too much unforgiving. A person can lose a job, a breadwinner can pass away, or other tragedies can happen in life. In such circumstances, you can find yourself facing forceful eviction from your property. Such incidences are common in life. But that is not to mean everything will come into an end.
Nevada Hardest Hit Fund provides financial help to people in distress of evictions in the state. If you risk sleeping on the streets of in a car, when auctioneers come calling due to mortgage default, the fund is a safe pair of hands to run to.