Visiting a gym can help you stay in shape, get healthy, and relieve stress. With hundreds of gyms to choose from in the Las Vegas area, you may find it overhelming when it comes to finding one that suits your needs. We've compiled a list of gyms in the Las Vegas area to help you make a more informed decision when choosing your gym membership.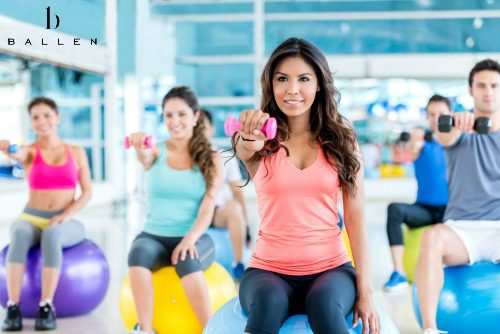 1. Anytime Fitness Gym is located at 500 E Windmill Ln, Ste. 150, Las Vegas, NV 89123.They are the world's largest 24-hour gym. Members get their own security key that allows them access to the gym at any time. They gym does have staff on hand Monday – Friday from 10 AM -7 PM and on the weekends from 10 AM – 5 PM. They offer a free 7 day pass for those wishing to give their gym a try. For more information, call 702-800-6779.
2. Snap Fitness 24/7 is located at 9325 S. Cimarron #100 Mountains Edge, Las Vegas, NV 89178. Snap Fitness offers members 24 hour access, or you can come during staffed hours by appointment on the weekends or between 9:30 am and 6 pm during the week. They offer some of the best amenities in Las Vegas with cardio, free weights, personal trainers, private showers and bathrooms, strength training, tanning, and nutritional counselors. Get a 30 day trial for $8.95 or free for 7 days. For more information, call 702-731-4100.
3. I Love Kickboxing is located at 6275 Centennial Center Blvd. #130, Las Vegas, NV 89149. If you want a fun and exciting way to get in shape, I Love Kickboxing has gyms at several locations all around Las Vegas. They guarantee you will flatten your stomach, tone your abs and legs, lose weight and have lots of fun doing it! Kickboxing also relieves the stress of the work day! They are open Monday – Friday from 8 AM – 9:30 PM or weekends from 8 AM  -2:30 AM. For more information, call 702-754-4243.
Suggested: Things to Do with Kids in Las Vegas
4. CrossFit Mountain's Edge is located at 6315 S Rainbow, Las Vegas, NV. CrossFit Mountain's Edge is different from most gyms in Las Vegas. They have a 3,600 square foot facility that offers something for everyone! Instead of traditional workout machines, they offer gear like ropes, tires, kettlebells, rings and barbells, pull-up bars, boxes, and medicine balls meant to help you get in shape through throwing, jumping, punching and lifting! They turn people into athletes! For more information, call 520-612-1436.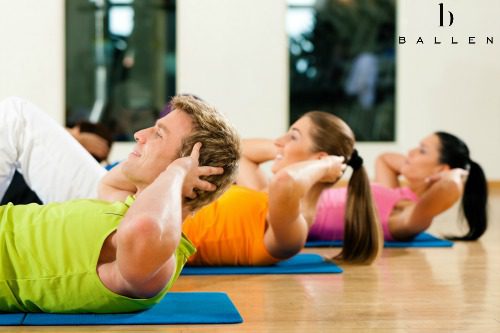 5. Las Vegas Athletic Clubs is located at 2655 S Maryland Pkwy, Las Vegas, NV 89109. Las Vegas Athletic Clubs has six facilities in the Las Vegas area and is owned by Rudy Smith and Andy Palluck. They offer indoor swimming pools and indoor running tracks, a women's only training area, group fitness programs, child play areas, personal trainers, as well as cardio, free weights, exercise machines, racquetball, handball and more! They were also voted Best of Las Vega in the Las Vegas Review Journal 17 times. For more information, call 702-734-5822.
6. Fitness For $10 is located at 4720 W Sahara Ave, Las Vegas, NV. One of the things that keep many people from joining a gym is the cost. At Fitness For $10 fitness is affordable for just about anyone. For a basic membership you just pay $10 a month, plus a one time $30 administration fee and you can cancel anytime you wish. They also have a VIP package. They are open Monday – Friday from 5 AM  -11 PM and weekends from 7 AM – 9 PM. For more information, call 702-625-6344.
7. Body in Mind Pilates Studio is located at 4381 W Flamingo Rd, Las Vegas, NV. Owned by Nina Waldman, Body in Mind gives members a wide range of fun classes for everyone from kids to seniors and even for mothers to be! We work with your abilities to design a class for you. Choose between classes like Pilates, yoga, guided meditation, distress and stretch, pre and post natal classes and total conditioning! Come join a class and see what they can do for you! For more information, call 702-531-2639.
8. Bootcamp 4 Fitness has several locations in the Las Vegas area. Boot Camp 4 Fitness programs are not your average gym method of losing weight or getting fit. It's meant to incorporate a total body and cardio workout to help increase strength, endurance and stamina. It mixes martial arts, weight training, and cardio and uses gear like dumbbells, medicine balls, cuffs and bands, hurdles, balance bubbles, and obstacle courses. All facilities are independently owned and operated, as well as being certified and insured for safety. For more information, call 702-343-6426.
Suggested: Best Doctors in Las Vegas
9. Las Vegas Strength & Conditioning is located at 9436 W Lake Mead Blvd Suite #7, Las Vegas, NV. If you are searching simply for strength and exercising classes, then this is the place for you. Takes all major credit cards to pay for classes. Call or email for more information. Open 24/7 every day. For more information, call 702-843-3717.
10. Life Time Athletic is located at 10721 W Charleston Blvd, Las Vegas, NV. Life Time Athletic gives members an unmatched experience via fitness programs and certified fitness professionals for all ages from kids on up. Enjoy indoor and outdoor pools, spa, café with healthy snacks, personal trainers, cutting edge fitness gear, indoor cycling studio and even swimming lessons for the kids! For more information, call 702-228-2611.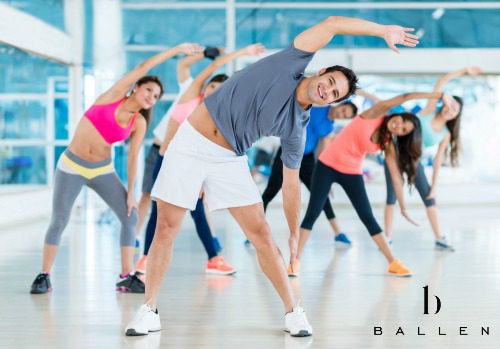 11. City Athletic Club is located at 7980 W. Sahara Ave, Las Vegas, NV. The only gym in Las Vegas to get the prestigious Condé Nast Five Star distinction. The massive 48,000 square foot facility has all you could desire in a gym, including exercise studios, largest free weight selection in Las Vegas, private VIP lockers, spinning studio, multi-level cardio studios, indoor lap pool, towel services, NBA regulation basketball court, more than 50 personal trainers, nutritional counselors and prepared meal services, steam and sauna rooms, live DJ, indoor hot tub, massage, and even a kid's area! For more information, call 702-675-3900.
12. Gold's Gym is located at 7501 W Lake Mead Blvd, Ste 109, Las Vegas, NV. You can work out on the exercise machines while watching a full length feature film on a movie style theater projection screen in their Cardio Cinema experience. Take a temperature controlled group exercise class with special flooring and sound systems such as Zumba, Less Mills or Mind and Body all given by experienced and certified instructors. For more information, call 702-360-8205.
13. Planet Fitness is located at 2208 S Nellis Blvd, Las Vegas, NV. Planet Fitness offers members a choice between a $10 a month membership or a Black Card membership for $19.99 a month. Each gives club access and the ability to workout in a judgment free zone. However, the higher membership allows you to go to other Planet Fitness facilities, as well as get guest privileges, free tanning, free massage chairs, and half price cooler drinks and more. For more information, call 702-432-4200.
The bottom line is that these are just a dozen of the gyms in the Las Vegas area that show some of the different styles, types and prices for those who live or work in Las Vegas that want to get healthy, lose weight, get into shape or maybe just to get rid of your daily stress and relax. Whatever the case, these and other gyms in the Las Vegas area are awaiting your call to try them or buy a membership today! Be healthy and fit and make that call now.
Click on the price or feature of the Real Estate You would like to see. You'll be taken to a page of MLS listings just as you requested. When you see something you like, Call 1-800-805-8354.
Check out these great Las Vegas Properties that were Just listed in the Homes For Sale Database.

Wondering how much Your Home Value is? Use our 15 Second House Value Estimator!