Living in Las Vegas
Known as The Entertainment Capital of the World or Sin City to the majority of the world, for the nearly 600,000 denizens who live within the borders of Las Vegas, they just call the place home, and they wouldn't have it any other way.
Imagine living your life with the world famous Las Vegas Strip in front of you and the splendor of the Nevada desert as your daily backdrop.  Great jobs, never ending entertainment prospects, superior schools, a host of outdoor recreational opportunities, along with an outstanding health care system makes for good living in the Southern Nevada desert.  Let's not forget to mention that the Las Vegas Real Estate Market is making a come back.
If you are feeling poorly and in need of medical attention, Las Vegas has a host of hospitals, urgent care facilities, and general practitioners to get you through your tribulations.  As the major metropolitan center for hundreds of miles around, the city has had to become self-sufficient in the delivery of its health care, and the medical industry certainly stepped up to the plate to provide quality care for the community.
Just Listed Las Vegas Real Estate
Frequently Asked Questions about Vegas
Greater Las Vegas Real Estate Market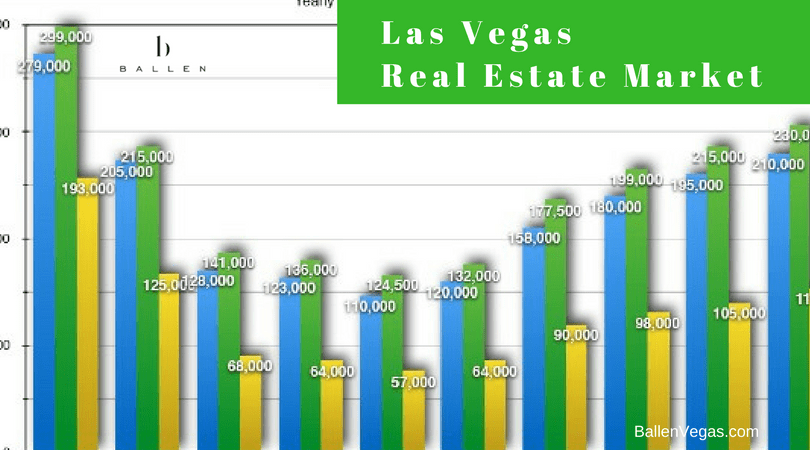 With a median home value of over $250,000 [Summerlin 2017] the Las Vegas real estate market is some of the priciest in the Silver State, but certainly compares well with the median average in other parts of the nation.
Greater Las Vegas Schools
The education of the area's youth is in the capable hands of the Clark County School District.  The largest school district in Nevada, the CCSD has more than 300,000 students enrolled in 370 schools within the district's borders.  The district welcomes parental feedback and participation, and works to ensure that each child receives a quality education.
Greater Las Vegas Jobs
Due to the tourist nature of the town, almost a fifth of workers are employed in the accommodations industry, while substantial number of workers are employed in the construction, healthcare, retail, and administration fields as well.
Looking to find employment in Greater Las Vegas? Start Here:
Transportation
The city is well served by a comprehensive public transportation network that gets the people of Las Vegas from Point A to Point B.  The Las Vegas Regional Transport System operates upwards of 53 bus lines around town, as well as, special monorails and trams along the Las Vegas Strip.  Additionally, the city is served by the McCarran International Airport just five miles south of the downtown area. If you love Uber and Lyft, you are in luck as they are right here in Vegas!