Lori Ballen, the owner of this website, benefits from purchases made through her affiliate links.
The Sugar Factory in Las Vegas is more of an experience than a restaurant. Beginning from sweets and treats in a confectionary setting, the franchise has ventured into everything from alcohol, bikini parties, and fashion.
Is Sugar Factory a Restaurant?
Founded by Charissa Davidovici whose original idea to make a lollipop that could be taken home; Sugar Factory Las Vegas is themed with candy, cocktails, and milkshakes as its core values.
The Sugar Factory also does mainstream food with a sweet twist and signature melts that can be found nowhere else.
Just like Charlie in the Chocolate Factory, connoisseurs of all ages come to Las Vegas and are surprised to find candy, cocktails and fashion coming together spectacularly.
The Chocolate Factory lounge's flagship at Paris Las Vegas and many trendy stations around the world including Bahrain; has become a favorite hangout for a sweet tooth set of celebrities.
Two dozen truffle varieties to choose from after indulging sweet dough pizzas; then a flurry of creatively fancy cocktails decadent in chocolate and candy, Sugar Factory Las Vegas is your sweetest spot on the strip.
Sugar Factory's couture pops inside Planet Hollywood at Magic Miles Shop is a 1,500 square foot mix of nostalgic and classic candy, gifts, sweet favorites, and apparel.
The Goblet Bar and Sugar Factory café are famous for creamy milkshakes that are unique and have fancy monikers such as the Fluffer Nutter, Make a Wish and the Barbie favorite. At the American Brassiere, for instance, they serve chilled sorbettos and a myriad of gelato flavors.
Where is Sugar Factory Located?
With endorsements from various celebrities like Drake, Kim Kardashian, Nicole Scherzinger, Eva Longoria, and Britney Spears; Sugar Factory is located in most of the world's cosmopolitan metropolis including five stores in Las Vegas; the franchise is also in Miami, Chicago, New York City, Orlando, Bahrain, and Dubai.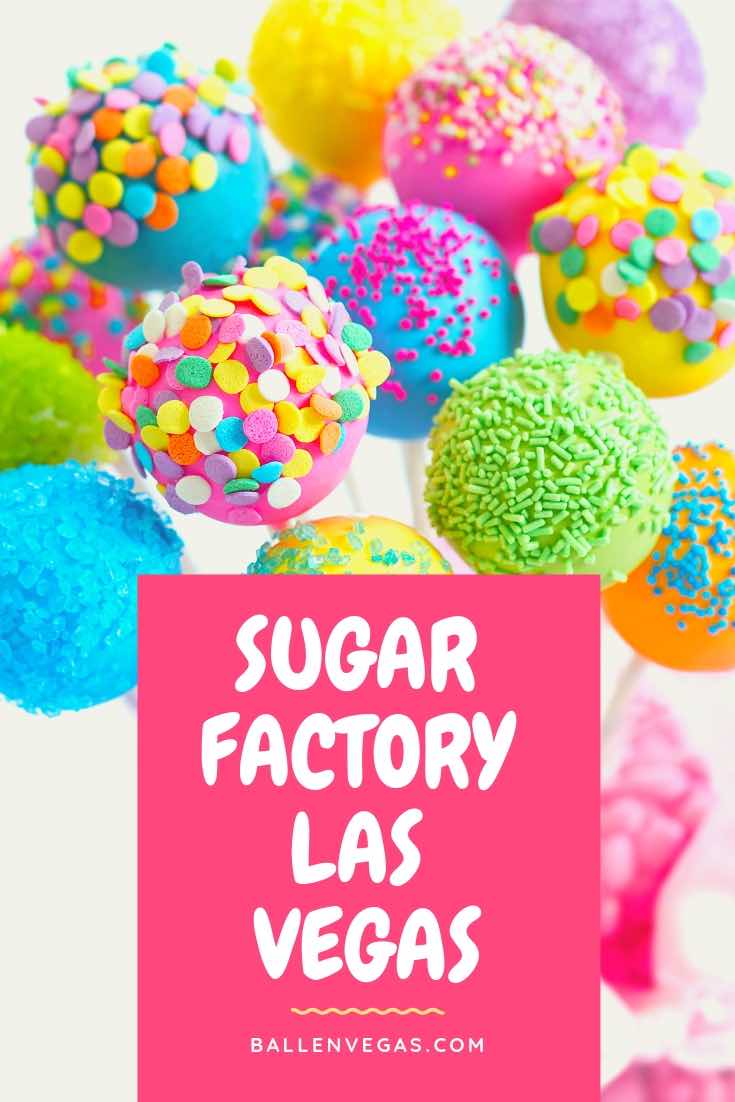 Widespread media coverage has made the Sugar Factory brand a trendy experience bursting with flavor and color since their first store opened in 2009 at the Mirage Hotel and Casino.
Sugar Factory's flagship store at the Fashion Show located at 3200 S Las Vegas Blvd #1240, Las Vegas, NV 89109 is a full scale 22,000 square foot sugary convention with a Moulin Rouge entrance that greets a guest before opening into red booths and high chandeliers.
The carousel bar, where the cocktail orders that exceed to the patios on both levels are mixed faces a garden themed carousel brightly decked out in bright animals, lollipops, candy flowers, and cupcake sculptures.
Who Owns Sugar Factory?
Charissa Davidovici's knack for making hautee accessories from sugary treats has created her an empire with five stores in Las Vegas and a myriad others in the US and Middle East.
Not the normal one dollar lollipops, Davidovici's candy comes in gargantuan various different flavors. They even have their own case so that after a few licks, the lollipop can be kept for later.
A former teacher, Charissa Davidovici's dream came about due to her love for putting smiles on people, which is a tenet she holds true to today.
Due to its ability to attract all types and ages of people, customer turnover at Sugar Factory has skyrocketed. Their handle base jewelry all by itself is a trendy and assorted style brand; since it can be removed and attached to any other lollipop head to change the flavor.
Of these a whooping three million have been sold and certain celebrity individuals have been pictured with them.
How Old do You Have to be to go to Sugar Factory?
All ages and types of people is what founder Charissa Davidovici says Sugar Factory caters for. Kids especially can have parties for a birthday or bar mitzvah celebration dinner.
The food and the atmosphere have a childish fantasy infused, and the desserts and drinks are trendy. Sugar Factory is able to make customised signature fishbowl drinks which are non-alcoholic; while the spacious facilities that house the chain are adequate for kids with larger retinues or a quiet conference and dinner.
Sugar Factory hosts parties of all kinds; from sweet sixteen's to bachelorette parties, quinceaneras, and baby showers; and it's where celebrity fashionistas come for the catwalk and in-house apparel.
The sugar parties and corporate dinners for 50 people or more at the Sugar Factory are available to for reservation on their cutting edge website's party page.
What's on the Menu at Sugar Factory?
With over 500 varieties of candy, chocolate, milk, nuts and coconut; Sugar Factory is also a bona fide restaurant with variety of sweetened specials on its menu.
For starters, pieces of chocolate dough with peanut butter buckeye cream complete a Reese's pieces of brownie bites. Alternatively go for the Sugar Factory pretzels dipped in chocolate sauce topped with sliced strawberries, bananas and chocolate shavings.
Sugar factory chef's sweet pizza feature as the special of the week; toppings are parmesan, reggiano, buratta, fresh basil, olive oil and a smattering addition of pepperoni.
A char-grilled chicken breast with smoked barbeque sauce, pickled red onions, fresh cilantro and melted Monterey jack cheese or Philly cheese supplements steak marinated in sliced bistro is a common order at Sugar Factory. Their steak is surrounded by caramelized Vidalia onions, roasted mushrooms, aged provolone and herb béchamel.
Fish lovers can have a tuna poke with diced saku, or loin in avocado; mango scallions and bonito chips are best left for the lamb sliders. Char grilled patties on roasted peppers, baby spinach, feta cheese are opposite the cucumber dill sauce smoked pigs in a blanket.
The smoked spiced pork sausage wrapped in buttery biscuit dough is served with homemade jalapeno while a cheese sauce bacon wrap with dates is stuffed with Spanish chorizo, sweet corn, manchego cheese & cippolini onions truffle fries to complete a solid main course.
Dessert at Sugar Factory can be selected from the bulk candy deals like Swedish fish, M&M's, jelly bean sours, skittles, and rainbow belts. Themed with DC Comics Batman and Wonder Woman, the kids' nonalcoholic versions of white gummy, watermelon punch and lollipop passion topped with hazelnut crunchies or melted milk chocolate chunks.
The fresh whipped cream strawberries jubilee with vanilla bean and kirsch flambé chocolate bananas foster and a side of chocolate gelato. Spiced rum with dark chocolate shavings and seasonal fruits dipped in white milk; and some rice bites or toasted peanuts for the final kick.
How much are Drinks at Sugar Factory?
The famous pairing of mint and chocolate is elevated to a tasty new level making this mixture a favorite among chocolate connoisseurs. Mint Chocolate is a treat to tease the taste buds; made with juicy red raspberries and white chocolate with a fluffy white cloud floating on top.
The $30 mint chocolate or the Raspberry Sin; which is a dark drink that shines with additional zest of orange, mingles in with light chocolaty orange foam that result in a much brighter flavour.
The legend in this mouth-watering martini; which is a dessert in a glass, is that the coconut pecan frosting on the rim goes well with any flavour of this wondrous libation.
Sugar Factory garnishes vodka with chocolate shavings drizzle and a milk cream blend of Kahlua and Bailey's Irish cream that will exceed your chocolate expectations for $35.
The mix of Godiva liqueur and vanilla vodka dipped in milk chocolate with fun red pop rocks to keep your taste buds entertained. Chocolate Mudslide Martini is a $33 mix of ice cream, whipped vodka, and frozen hot chocolate that will put the Mrs Davidovici smile on everyone.
Themed with DC Comics Batman and Wonder Woman, the kids' nonalcoholic versions of white gummy, watermelon punch and lollipop passion topped with hazelnut crunchies or melted milk chocolate chunks.
Does Sugar Factory Have Happy Hour?
Sugar Factory signature drinks which are also available without alcohol are expertly created with peanut butter, bananas, chocolate, coconut shaken or stirred in high end liquors and spirits.
Sugar Factory favourite martinis have espresso mixes bringing robust coffee flavours together with silky savours of caramel or rich chocolate. Happy hour at Sugar Factory is from 4.00 pm to 7.00 pm every day of the week during which large martinis accented with creamy caramel vanilla foam come in pairs.
The White Chocolate Rock Candy Grasshopper is refreshing sangria with Sauvignon Blanc, peach schnapps, honey, peaches and lemon. Garnished with a slice of orange, strawberry and lemon; the grasshopper can also have a white chocolate dip. The Peach Honey Sangria is dipped in White Russian and chocolate is sprinkled on it with cocoa powder.
A decadent dessert that has found its way into a cocktail glass, the velvety duo of chocolate and cream cheese frosting rim makes it a must have happy hour double. The fresh whipped cream strawberries jubilee with vanilla bean and kirsch flambé chocolate bananas foster and a side of chocolate gelato.
Spiced rum flambé with dark chocolate shavings seasonal fruits dipped in chocolate dark, white and milk chocolate rice bites or toasted peanuts for the final kick.
Is Sugar Factory Owned by Cheesecake Factory?
The selection of sweets at Sugar Factory is overwhelming, causing kid in candy store similar euphoria even in grown-ups. With its own line of chocolate and private label candy, the couture pops at Sugar Factory are complemented by classic brands like Snicker Bars and Skittles.
Rapid store expansion has seen the brand proliferate especially in Las Vegas, NV; and Davidovici with her team of operations director Tom Recine, executive pastry chef Michael Gillet have the support of dedicated staff.
Sugar Factory and partners manage to patron a Nevada Childhood Cancer Foundation every year at Halloween. The delicate taste of vanilla and white chocolate is a marriage of marshmallow and chocolate with a graham cracker rim.
Another lovely medley of coconut, chocolate and nuts tastes as though Sugar Factory melted a candy bar straight into the glass. The coconut chocolate bar comes with signature drinks like the white chocolate martini or the infamous marshmallow and chocolate with a graham cracker rim.
Is Sugar Factory a Franchise?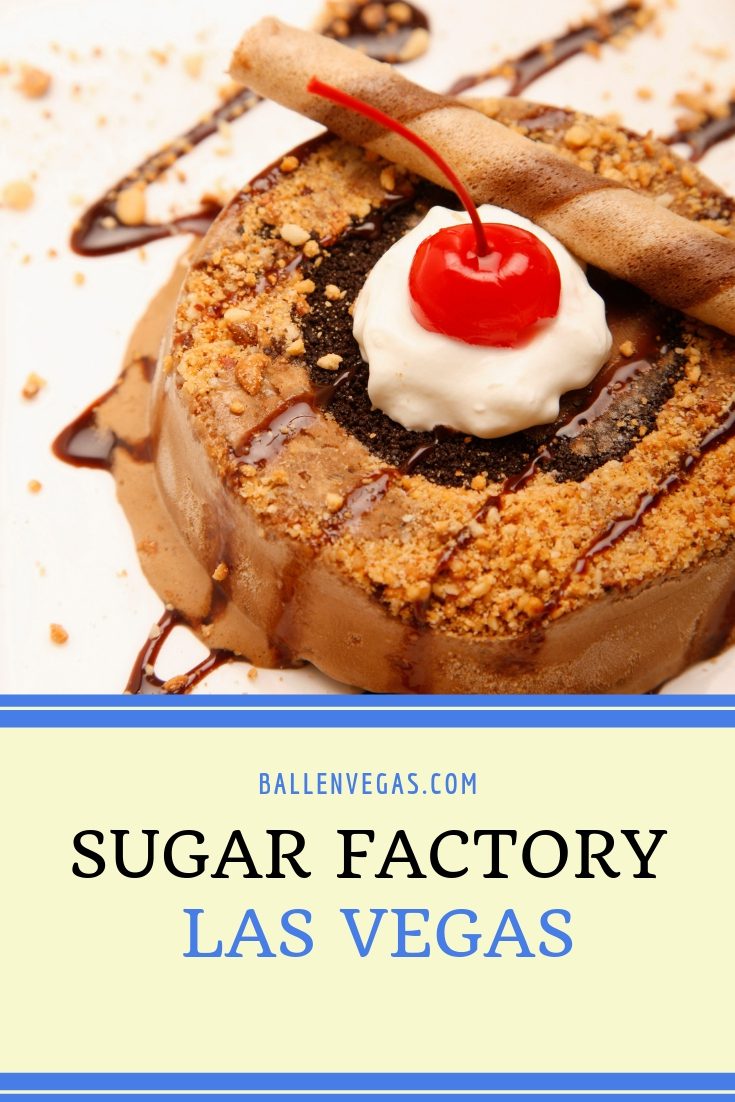 Sweets have become the latest designer must-have; due mainly to the Sugar Factory enterprise that has revolutionized the restaurant experience and the evolution of the Couture Pops.
The company was awarded franchise license in 2002 and has since partnered with industry players to expand the brand beyond US boarders.
With prices for candy at between $22 and $69 for a three pack, Sugar Factory lollipops pack so much glitz and star power from partnering with trendy celebrities which is the candies variety lines.
These collectible lollipops and their handles even have a Las Vegas line with lady luck charms like the Four Aces. The website features a Hollywood who's who from Demi Lovato to Mike Tyson and P. Diddy.
How much are the Goblets at Sugar Factory?
With the gigantic goblets that contain the equivalent of four regular cocktails, the price comes with the value ranging from $30 to $36 depending on which liquors and the mixes that make each goblet.
Happy hour, however, which is from 4.00 pm to 7.00 pm the drinks buy one get one free and the goblets are many times larger than ever seen.
Gummy bear whipped cream and milk chocolate dipped on the Hot Chocolate is a creamy concoction of ice cream, vodka and espresso.
Garnished with a milk chocolate dip and whipped cream, a cherry on top completes the Frozen Chocolate Mocha Sipper which is a mix of vanilla vodka, peppermint schnapps, white liqueur and cream. Mini candy canes with the white chocolate espresso blended in some Amaretto and Kahlua means it's a must have.
The Foxy Lady is made of Rose Champagne with a white chocolate decor and pink shavings. The minty dessert cocktail is made with vanilla ice cream, crème de cacao, vodka, crème de mint, and cream.
Sugar Factory's white chocolate Manhattan straight up is sangria made with St-Germaine ginger liqueur, white cranberry juice, Sauvignon Blanc and Cointreau. Raspberries, blueberries, and strawberries make up a dark chocolate dip that causes the dark belly of the sangria.
A Tahitian delight, this is served in a dark chocolate dipped glass complemented by a unicorn lollipop. The chocolate lollipop Mai-Tai is a Pinna Colada made with dark dip, vanilla ice cream, coconut rum, pineapple juice, and Coco Lopez; and topped with a chocolate covered pineapple, whipped cream, and cherry on top.
More Things To Do