Lori Ballen, the owner of this website, benefits from purchases made through her affiliate links.
Harrah's Las Vegas Hotel can be found in 3475 Las Vegas Blvd. South. Inside it is Flavors Buffet and you'll find it just off the casino floor.
The Dining Room
The dining room is round with banquettes against the walls and dining tables in the open floor. It's brightly lit, but without much of a view, being inside the structure. Chefs man their stations, and each is colorfully labeled like "Sweet" and "Splash" for the seafood station.
The Food
The breakfast buffet consists of various egg dishes, pastries, breakfast meats, custom omelet station, waffled, pancakes, and strawberry crepes. Unlike most buffets, there is an assortment of cold cereals on this buffet.
The salad station offers the usual greens, toppings, and dressings. Prepared salads include artichoke salad, cucumber salad, and broccoli salad. Fresh is the name of this station, and it includes fruit as well.
The lunch and dinner buffets include Ole or the Mexican buffet. This is the taco station, with soft and hard shells, chips or tortilla into which or over which to put chicken or beef. The usual toppings include guacamole, salsa, nacho cheese, grated cheese, and other usual toppings. You'll find barbecue pork ribs here.
The main focus of Splash is crab legs, all-you-can-eat as a matter of fact. Also included are Cajun shrimp, fried shrimp, clam chowder, mussels, tilapia, scamp, saffron rice, marinated New Zealand green lip mussels, and crab salad, fries, cole slaw, and hush puppies.
The Asian station features fried rices, dumplings, chow mein, noodles, vegetable stir fry, sushi, sesame balls, and spring rolls among other offerings such as egg drop soup.
The carving station is in the middle of two other stations. The carving station features prime rib, kielbasa, and turkey. On the two flanking stations you will find side dishes such as steamed broccoli and cauliflower, green beans, mashed potatoes and gravy, corn on the cob, collard greens, waffle fries, fried chicken, smoked chicken, and popcorn shrimp.
In the Italian station you'd expect to find spaghetti, lasagna, pasta dishes, linguine and clams, and of course, pizza. And you will alongside garlic bread, grilled pork marsala, and Italian vegetable soup.
You'll have to fetch your own beverages from the appropriate station, although for an extra price, you can have all the champagne you want with your meal. You'll find pies, cream puffs, macaroons, crème brulee, flan, and cupcakes at the Sweet station.
The Conclusion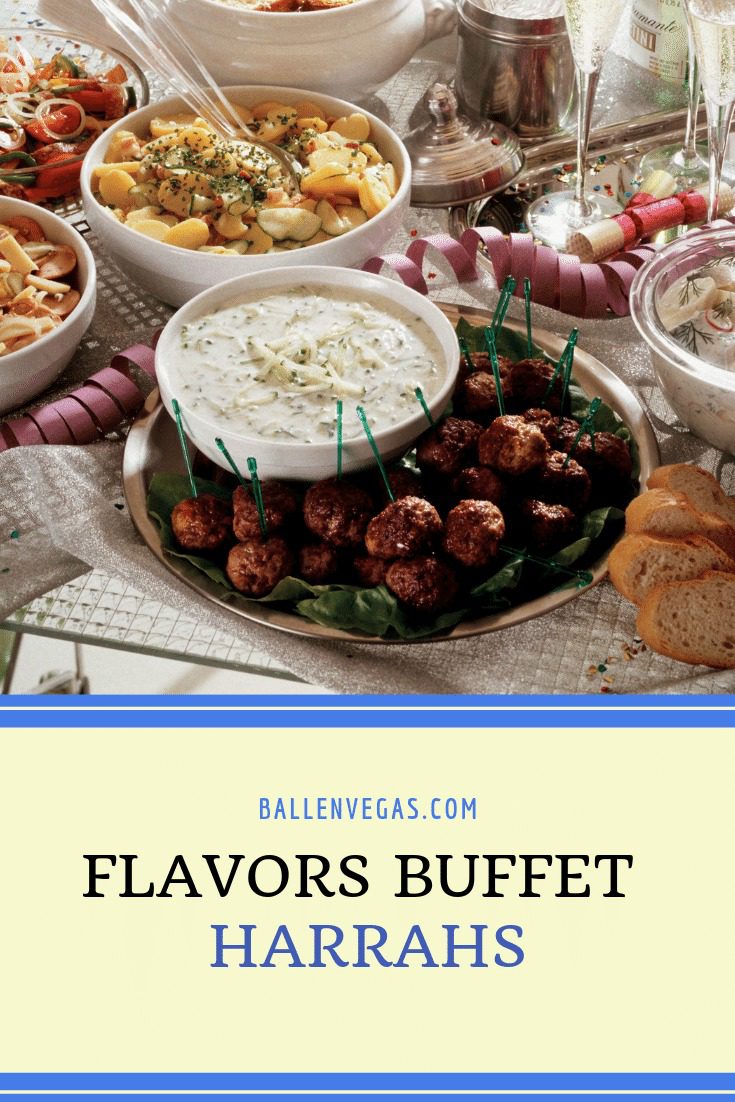 Breakfast hours are eight am to 11 am Monday to Friday. Brunch is on weekends from eight am to four pm. Lunch is 11 am to four pm Monday to Friday. Dinner is four pm to nine pm seven days. Flavors Buffet is rated $$$$.