Lori Ballen, the owner of this website, benefits from purchases made through her affiliate links.
In 3667 Las Vegas Blvd. South is located Planet Hollywood Hotel. On the lower level of the hotel, you will find the Spice Market Buffet. Formerly The Aladdin Hotel and Casino, the Spice Market Buffet remains of primarily Mediterranean/Middle Eastern focus.
The Dining Room
Large, open, and bright, the dining room features its buffet stations in clusters like most buffets. The view from the windows isn't much to speak of, but concentrating on the food isn't a bad alternative.
The Food
Before we get to the menu, diners should know that Spice Market Buffet is included in the Buffet of Buffets pass as well as enjoying the unlimited beer, wine, and champagne for an extra charge.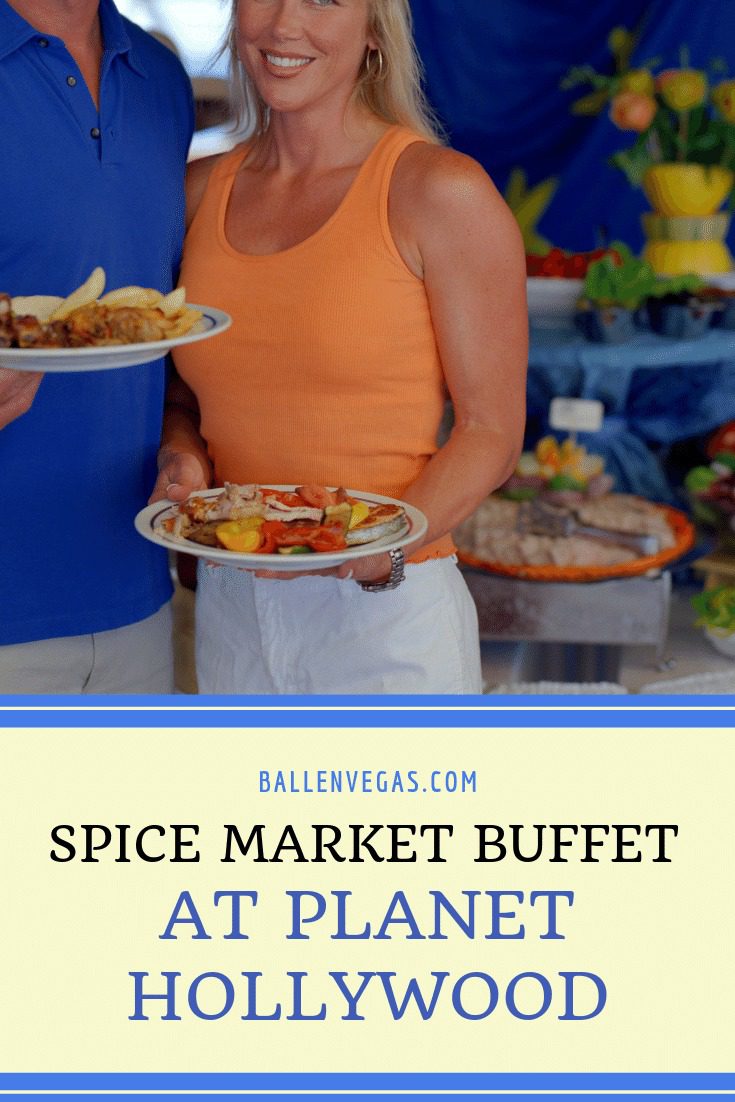 The breakfast buffet features the usual breakfast foods including cheese grits, custom omelet station, doughnuts, oatmeal with fruit, cheese and blueberry blintzes, and smoothies.
The lunch buffet offers mussels in a white wine sauce, three cheese lasagna, Yukon mashed potatoes, roast turkey, seafood paella, and rotisserie chicken. There is a soup and salad station, Mexican, and Middle Eastern stations where you'll find baba ganoush, chicken and vegetable kabobs, and dolmas with feta cheese.
For the dinner buffet, add to the above shrimp scampi, barbecue pork ribs, seafood cioppino, and sole stuffed with crab. Add to the Middle Eastern station lamb and basil pork fried rice. The soup and salad stations will be available as well. The dessert station is much the same as others with the exception of cotton candy.