Lori Ballen, the owner of this website, benefits from purchases made through her affiliate links.
Large, open, and colorful, the CiCi's dining room is much like any other fast food restaurant, with windows showing views of the town or parking lot. The buffet station and drinks station are open, so people can get around to the section they want.
Drop in on any one of six CiCi's locations in Vegas:
4445 W. Charleston Blvd.
309 N. Nellis Blvd.
2235 E. Cheyenne Ave.
9890 S. Maryland Pkwy, Suite 25
3059 N. Rainbow Blvd.
6475 N. Decatur Blvd.
The Dining Room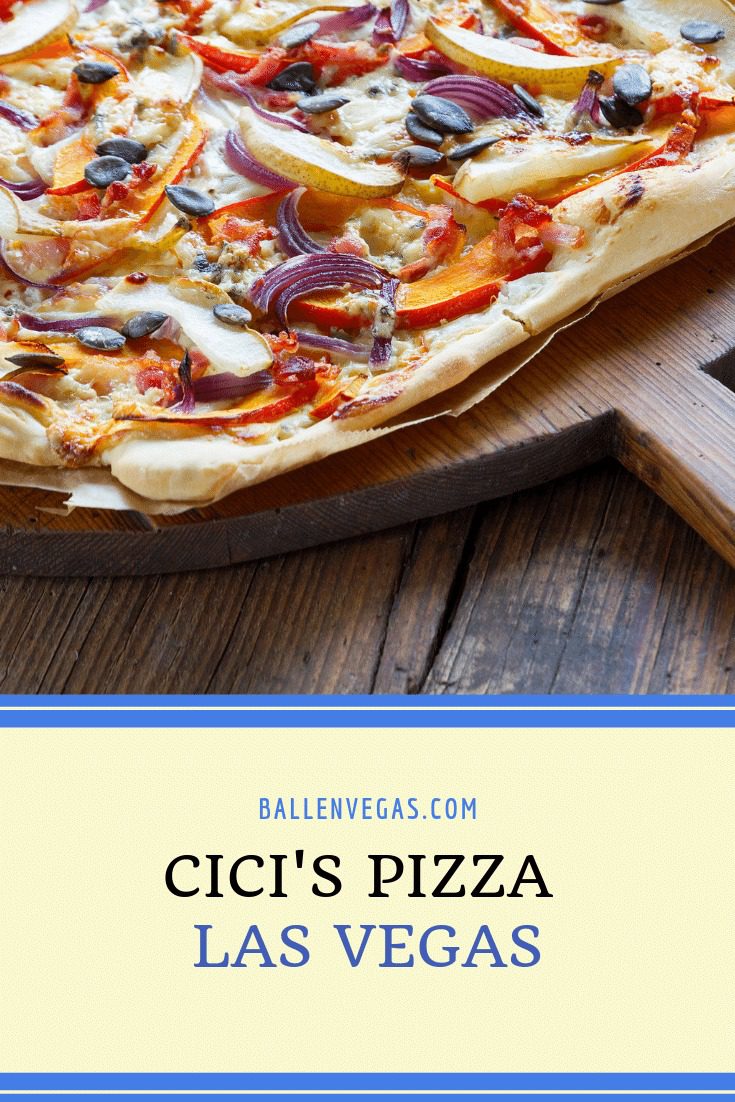 The Food
CiCi's boasts more cheese and more meat than any other pizza producer. On a garlic butter or flatbread crust, CiCi's offers you 24 different types of pizza from the classic pepperoni to Alfredo to mac and cheese. Pasta is covered either with original red sauce or Alfredo.
Soup and salad, bread sticks, wings, pasta salads, and desserts consisting of brownies, cinnamon rolls, apple dessert pizza and Bavarian dessert pizza round out the menu.
The Conclusion
CiCi's buffet restaurants are open seven days from 11 am to nine pm. CiCi's is rated $$$$.