Lori Ballen, the owner of this website, benefits from purchases made through her affiliate links.
You'll find The Paris Las Vegas hotel at 3655 Las Vegas Blvd. South. Billed as "the single most romantic spot on the Strip," Le Village Buffet is quite different from any other buffet you'll visit.
The Dining Room
Diners may eat "outside" in the town square, or "inside" a French cottage. Views of famous French locations such as the Eiffel Tower give diners the sensation of actually being there. The gas-lit cottages look authentic, and each provides the cuisine of France's five districts such as Provence, Moulin, and Brittany.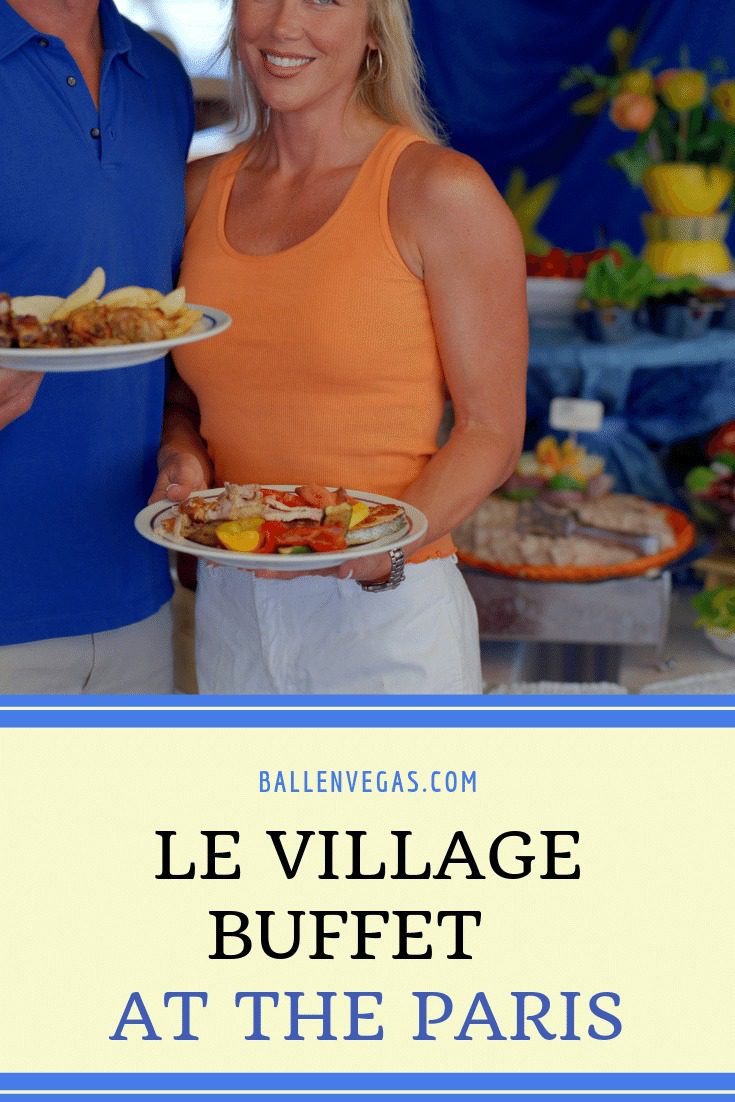 The Food
Before we get into the menu, diners should know that for an extra charge, they can have an all-you-can-drink pass if they pay for the buffet. Included are Bloody Mary's, house variety red and white wine, and Miller Lite or Blue Moon beer.
Diners should also be aware of the Caesar's Entertainment 24 hour unlimited Buffet of Buffets pass, with which diners may visit any one of six buffets on the Strip.
Chef-sanctioned brunch offerings include the usual breakfast station with eggs Benedict, sausage frittatas, cheese blintz, Bavarian sausage, a sausage bread pudding, and smoked salmon. A custom omelet station is available. There is also a pastry station, custom crepes, as well as fruit, breakfast meats, waffles, French toast made with raisin bread, and scrambled eggs.
The dinner buffet features stations with foods from the five provinces of France. You'll choose between Penne pasta dishes, truffle cream pasta, Yukon gold mashed potatoes, scalloped potatoes, saffron rice, Brussels sprouts, carrots, and poached pears.
The carving station offers roast beef with au jus, lamb, and prime rib. Seafood dishes include "Clams, sausage, and basil," shrimp, smoked salmon, and seafood bouillabaisse. If you've never tried pate, you'll find duck or pork pate alongside the cheeses and smoked meats. Most dinner foods are cooked to order.
The Conclusion
Le Village Buffet brunch is open Monday to Friday from seven am to 11 am and on weekends from seven am to ten am. The champagne brunch is open weekly from ten am to three pm. The dinner buffet is open Sunday to Thursday three pm to 10 pm, and on Friday and Saturday from three pm to eleven pm. The Le Village Buffet is rated $$$$.