Lori Ballen, the owner of this website, benefits from purchases made through her affiliate links.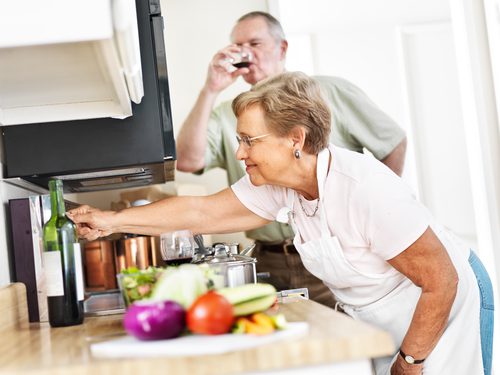 After decades of working and raising children, many baby boomers are ready to hit the road – or cruise ship or bike trail. Taking care of a house and yard has lost its appeal. Endlessly shelling out retirement dollars for home maintenance is getting pretty old.
Las Vegas Condos can be the perfect solution for these still-restless boomers. A condo can provide real peace of mind, for the traveling boomer now and the aging boomer later when they decide to stay closer to home.
So what are the benefits of a condo for young retirees who want to travel?
Obviously, condo owners are free of routine chores, such as painting, repairing the roof, and cleaning the gutters. They say goodbye to lawn mowing and leaf raking. They are free of the worry of pipes freezing when the electricity goes off while they're on the other side of the globe.
But there are less obvious benefits of condo ownership for baby boomers who want to travel. Depending of course on the particular condo, many condo owners enjoy earning a little extra income by listing their condo for short-term vacation rentals with sites like Vacation Rentals by Owner. It's a pretty sweet deal to finance an extended time in Europe by renting your condo!
And when they are ready to come home and rest up for a few weeks, they enjoy other benefits.
Condos foster a sense of community. Most condo owners find it easy to make friends and to find neighbors who share their interests. They meet in the exercise rooms or around the pool, the maintenance-free pool! They respond to notices inviting residents to join groups that share interests, such as card players, knitters, wood workers and such. Many condos even provide church services for their residents.
Another plus to condo ownership is having people around and sharing activities throughout the day. Many boomers have spent decades in the suburbs, but now the neighbors all seem to be young couples with young children. The neighborhood seems a bit empty at times.
An overlooked benefit to condo ownership for baby boomers is location. While many boomers may dream of retiring to a really desirable area, traditional homes in those areas may be out of the reach of many retirees. Even very frugal and successful boomers would find it hard to afford a modest single-family home overlooking a ski slope in Colorado or a beach in Hawaii. However, buying a condo in such locations might be a comfortable alternative! These retirees can live in high-end areas without tying up all their resources.
And if the time ever comes when boomers find themselves staying a bit closer to home, the condo serves them well then, too. They are free to focus on friends and family. They have real peace of mind now, too.
Check out these High Rise Condos in the Las Vegas Area