Lori Ballen, the owner of this website, benefits from purchases made through her affiliate links.
There are so many things to do on your 21st birthday in Las Vegas! You can party at one of the world-famous clubs on the Strip or enjoy a luxurious dinner at a top restaurant. If you're looking for something more adventurous, you could try your luck at one of the casinos or take a helicopter ride over the city. Or if you just want to relax, you could visit one of the spas or pools. No matter what you choose to do, it will be an unforgettable experience!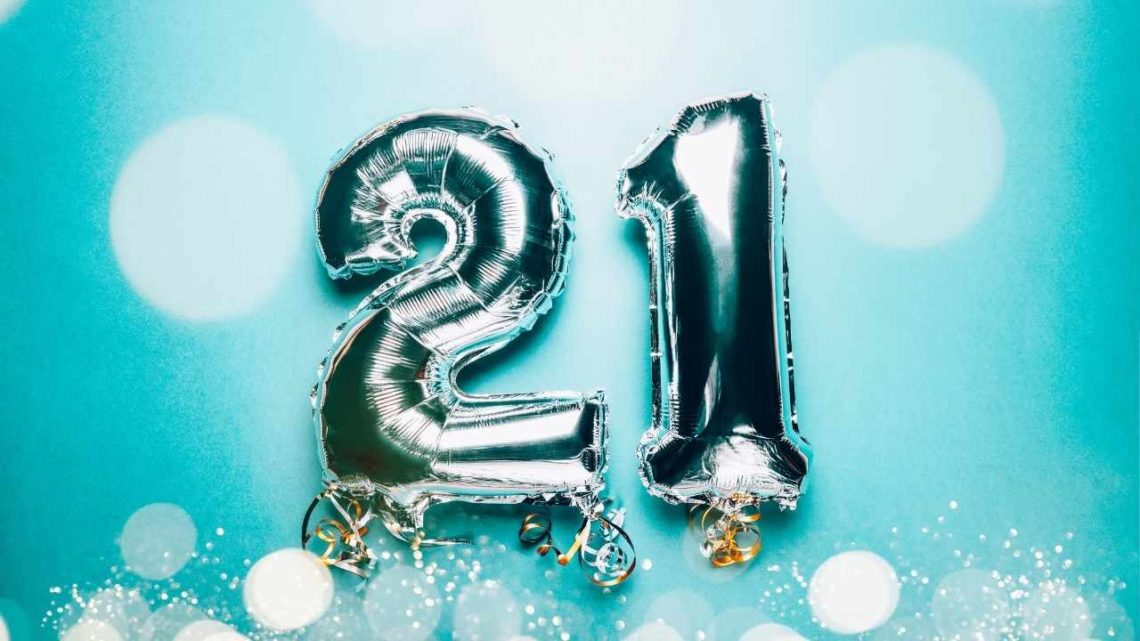 Las Vegas 21st Birthday Packages
Everyone looking to celebrate their 21st birthday can find a birthday package that helps them celebrate the milestone accordingly.
There are plenty of packages to suit the preferences of different personalities. The following are some of the most reliable packages.
MGM Resorts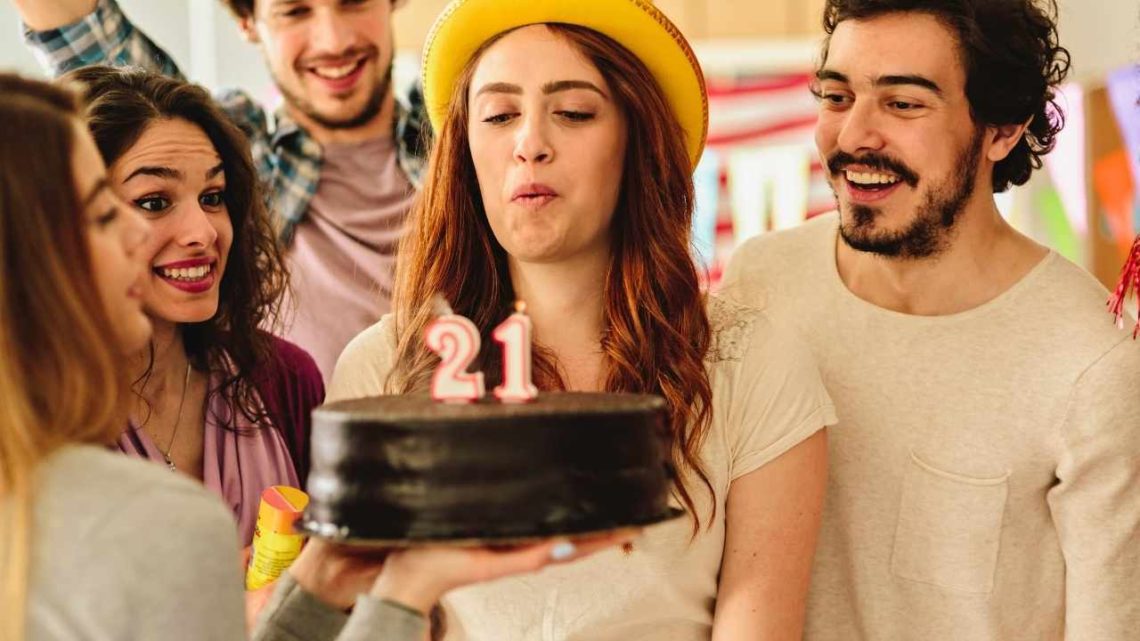 MGM Resorts wants to ensure that your birthday is one you will remember for the rest of your life. They have a team of experts who help their clients through the processes of planning and coordinating the birthday.
MGM Resorts packages give new 21-year-olds a chance to celebrate the special day with their loved ones. The goal of MGM Resorts is to make sure that each client has the best birthday party possible.
They want you to be able to come up with a wish list and help you make it come true. MGM Resorts resorts are the perfect place to have your birthday party because they are all about luxury and fun.
You deserve to be treated like royalty on your birthday, and that is exactly what MGM Resorts will do for you. All you have to do is sit back and enjoy the ride.
The below hotels are all MGM resorts and may qualify for these packages
Bellagio Hotel & Casino
Address: 3600 S Las Vegas Blvd, Las Vegas, NV 89109
Phone: +1 888-987-6667
Aria Resort & Casino
Address: 3730 S Las Vegas Blvd, Las Vegas, NV 89158
Phone: +1 702-590-7111
Vdara Hotel & Spa
Address: 2600 W Harmon Ave, Las Vegas, NV 89158, USA
Phone: +1 866-745-7767
MGM Grand Las Vegas
Address: 3799 S Las Vegas Blvd, Las Vegas, NV 89109
Phone: +1 877-880-0880
The Signature at MGM Grand
Address: 145 E Harmon Ave, Las Vegas, NV 89109
Phone: +1 702-797-6000
Mandalay Bay
Address: 3950 S Las Vegas Blvd, Las Vegas, NV 89119
Phone: +1 702-632-7777
Delano Las Vegas
Address: 3940 S Las Vegas Blvd, Las Vegas, NV 89119
Phone: +1 702-632-7888
Park MGM Las Vegas
Address: 3770 S Las Vegas Blvd, Las Vegas, NV 89109
Phone: +1 702-730-7777
Nomad Las Vegas
Address: 3772 S Las Vegas Blvd, Las Vegas, NV 89109
Phone: +1 833-706-6623
The Mirage
Address: 3400 S Las Vegas Blvd, Las Vegas, NV 89109
Phone: +1 702-791-7111
New York-New York Hotel & Casino
Address: 3790 S Las Vegas Blvd, Las Vegas, NV 89109
Phone: +1 702-740-6969
Luxor Hotel & Casino
Address: 3900 S Las Vegas Blvd, Las Vegas, NV 89119
Phone: +1 702-262-4000
Excalibur Hotel & Casino
Address: 3850 S Las Vegas Blvd, Las Vegas, NV 89109
Phone: +1 702-597-7777
Vegas Party VIP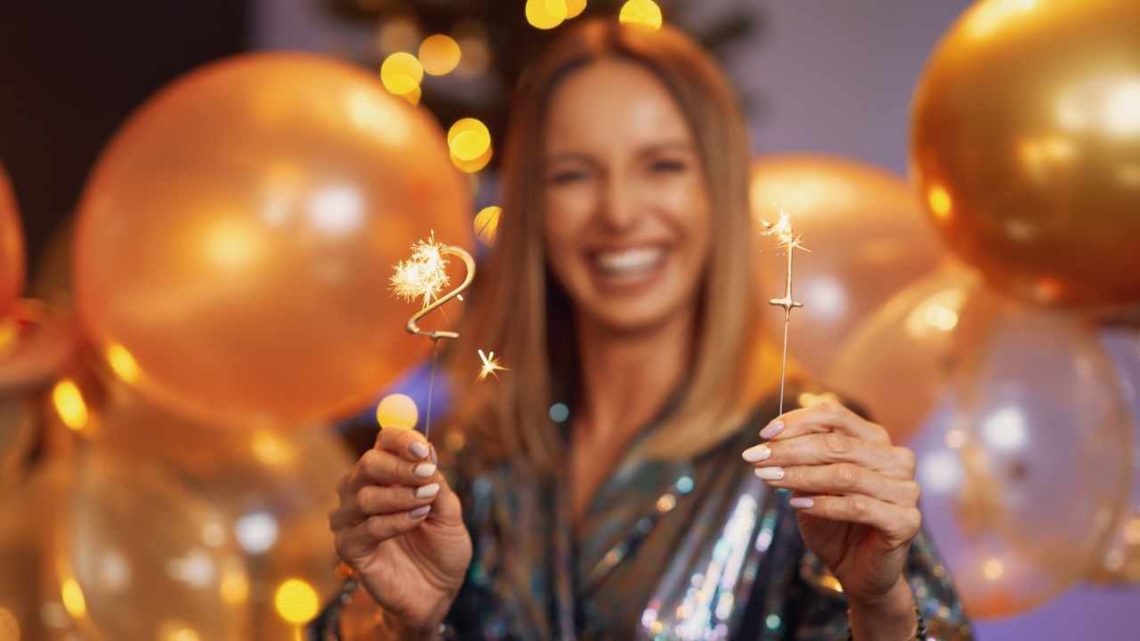 If you're looking to party hard for your 21st birthday, Vegas Party VIP is the way to go. They'll help you plan an unforgettable party that includes all the best that Las Vegas has to offer, from VIP access to the hottest nightclubs and day clubs to rides in luxurious limos.
And if you're not sure what you want, they're always happy to offer cool ideas to make your birthday celebration one for the books. Whether you're looking for an action-packed adventure or simply want to paint the town red, Vegas Party VIP will help you make it happen. So let loose and celebrate your big day the Vegas way!
Las Vegas 21st Birthday Freebies
If you will be going to Las Vegas for your birthday, there are plenty of freebies to look out for.
In most casinos, you are likely to get a free drink every time you play. All one has to do is tell the waitress that they are celebrating their 21st birthday.
If you are trying this out for your birthday, keep in mind that you may be asked to show your ID. Others may give you discounts. If you want to enjoy free meals on your 21st birthday, consider visiting the following places.
These free meal options are subject to change. Many may require a mailing list sign up prior to your birthday. Please contact the restaurant for verification and qualifications for these deals
Breakfast
Visit IHop to enjoy a free breakfast meal. Denny's at Casino Royale gives free grand slam breakfast to customers on their birthdays.
Lunch and Dinner
Grimaldi's at the Palazzo gives its clients free lunch and supper on their birthdays. It is usually in the form of a large 1 item pizza.
Chart House gives free food worth $25.
Drinks
Dunkin Donuts and Starbucks give its clients free medium drinks on their birthdays.
Vegas is a great place to visit for those who want to feel special on their 21st birthdays.
Plenty of business people are willing to give freebies. Some of the most common ones include; frozen yogurt, drinks, and donuts.
Best hotel to stay in Las Vegas For Your 21st birthday
California Hotel and Casino
Even though it is a popular hotel, it is never crowded. It is known for its hospitality and amazing cocktail soup at the café.
The hotel in Downtown Las Vegas has plenty of highlights including four restaurants, an outdoor pool, and laundry facilities. It has a café, a snack bar, and two bars on site.
It is about ten minutes away from the Mob Museum and the Golden Nugget Casino.
There are 781 rooms with room service, refrigeration, TVs with cable channels, flat screen TVs, safes, and more.Visit This HotelAddress: 2E Ogden Ave, Las Vegas, NV 89101
Phone: +1 702-385-1222Go to top
Golden Nugget Las Vegas Hotel and Casino
The Golden Nugget has plenty of amenities including; a casino, 24-hour front desk, fitness facilities, five bars and lounges, two outdoor pools, and a waterslide.
Check-in is express and there are two poolside bars. It also has a full-service spa. This hotel is on Fremont Street.
It provides you with the perfect balance of old school and modern facilities. Some of its modern facilities are the adults-only pool, beautiful chandeliers, and beautiful lights.
The Golden Nugget rooms have an amazing view of the Las Vegas skyline, pool terrace, and surrounding mountains. Inside the rooms, visitors can access high-speed internet. Visit This HotelAddress: 129 St Fremont St, Las Vegas, NV 89101
Phone: +1 702-385-7111Go to top
The Venetian Las Vegas
The Venetian is a great choice for travelers who love luxury.
The five-diamond masterpiece has 4027 suites, 20 amazing restaurants, and over 80 international boutiques of the Grand Canal Shoppes, the Canyon Ranch SpaClub.
The members of staff are attentive and friendly. There are a lot of fun activities to enjoy right outside the hotel due to its strategic positioning in the heart of the popular Las Vegas Strip.
In the rooms, you can enjoy free high-speed Wi-Fi and luxurious beds. The hotel has plenty of fantastic discounts and promotions. Cancellations are free and fully refundable.Visit This HotelAddress: 3355 S Las Vegas Blvd, Las Vegas, NV 89109
Phone: +1 702-414-1000Go to top
Outdoor Adventures
Red Rock Canyon National Conservation Area
There is something about the desert that is both wild and calming as if all of your senses are heightened. The colors are more vibrant, the air is clearer, and the silence is deafening. When you stand at the edge of the canyon and look out over the valley, it feels like you can see for miles.
And when you head out to Redrock Canyon for the day, that's exactly what you can do. With its winding roads and breathtaking views, Redrock Canyon is the perfect place to explore on your 21st birthday.
So put on your sunscreen, grab your sunglasses, and hit the open road. It's time to celebrate another year of life in style.
Address: 1000 Scenic Loop Dr, Las Vegas, NV 89161
Phone: +1 (702) 515-5350
Fun Things to do in Las Vegas for Your 21st Birthday
There are plenty of fun activities in La Vegas, so it is not difficult to find an activity for your 21st birthday. Vegas has plenty of free shows, games, clubs, and pools. The following are a few fun things to enjoy on your 21st birthday.
Watch a Game at Lagasse's Stadium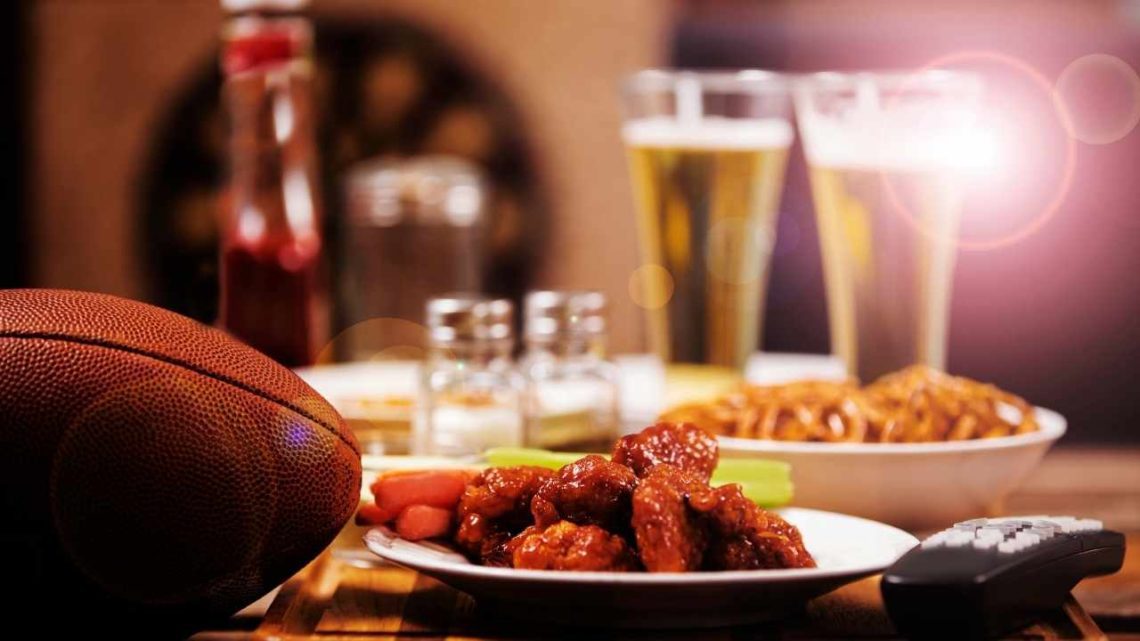 This stadium gives you an exceptional sports experience. If you are a sports fan, consider visiting this stadium for your 21st birthday.
Lagasse's Stadium is the perfect place to enjoy the big game. With great food, drinks, and over 100 HD TVs, there is something for everyone at Lagasse's Stadium. The spacious setting and comfortable couches make it the perfect place to relax and watch the game with friends. And, of course, no sports bar would be complete without a great selection of beer on tap. Whether you are a die-hard fan or just looking for a fun place to watch the game, Lagasse's Stadium is the place to be.
Address: 3325 S Las Vegas Blvd Unit 101, Las Vegas, NV 89109
Phone: +1 702-607-2665
Nightclubs
Party at Voodoo Rooftop Nightclub and Lounge
When the weather is pleasant, partying at the Voodoo is one of the most interesting things to do.
The nightclub gives you a chance to party while you enjoy the beautiful lights of Vegas nights and a drink.
21 is one of the best ages to visit Las Vegas. You have the chance to taste and experience just about anything you want.
Visiting this and other hot clubs is a great idea. Enjoy the music, energy, and fun crowds.Visit This PlaceAddress: 3700 W. Flamingo Road, Las Vegas, NV 89103 866 746 7671
Phone: 866-746-7671
Swim in Mandalay Bay
Beach lovers can have an exceptional 21st birthday party swimming in the waves of Mandalay Bay.
The resort has amazing aquatic attractions, a large beach, and wave pool. Visitors may enjoy relaxing out on the beach or renting a cabana.Visit This PlaceAddress: 950 S Las Vegas Blvd, Las Vegas, NV 89119
Phone: 702-632-7777
Buy Yourself a Present
What is a birthday without a birthday present? Las Vegas has plenty of options for shopping.
Some of the popular shops include; Shoppes at Mandalay Place, the Miracle Mile Shop s at Planet Hollywood, and the Forum Shops at Caesars Palace.
For great deals, consider shopping at outlet malls. Las Vegas has something exciting to suit all budgets.Go to top
Where to Go for Your 21st Birthday Dinner in Las Vegas
Gordon Ramsay's Hell Kitchen
This is one of the best places to eat in Vegas. Make a reservation and enjoy delicious meals with your family or friends.
The meals in this restaurant include; beef wellington, sticky toffee pudding, Hell's Kitchen burger, and eggs in purgatory.
The hotel in front of Hell's Kitchen accommodates over 300 guests. The windows are floor to ceiling and it is close to the Las Vegas Strip.
The hotel uses high-quality ingredients and the mixology trends are modern. The servers at this hotel are very fast and their service is great.Visit This PlaceAddress: 3570 S Las Vegas Blvd, Las Vegas, NV 89109
Phone: +1 702-731-7373
Top of the World
This restaurant is very elegant. There give a vegetarian entrée option in every menu.
It is located over 800 feet above Las Vegas at Stratosphere Casino, Hotel and Tower.
It is a great choice for visitors who are looking for a world-class dining experience. You will enjoy beautiful views and delicious food at reasonable prices.
This hotel has received a lot of recognition from top publications including Nevada Magazine and Las Vegas Review Journal.
The service is awesome and servers are known to be polite, attentive, and pleasant.
Some of the foods you can enjoy at this restaurant include; crab cakes, seafood, pasta, and steak.Visit This PlaceAddress: 2000 LAS Vegas Blvd.S,Las Vegas, NV.89104
Phone: (800) 998.6937
Other amazing restaurants in Las Vegas
CRAFTkitchen
Address: 10940 S Eastern Ave Ste 107, Henderson, NV 89052
Phone: +1 702-728-5828
La Strega
Address: 3555 S Town Center Dr Ste 105, Las Vegas, NV 89135
Phone: +1 702-722-2099
Cottonwood Station Eatery
Address: 14 Cottonwood Dr, Blue Diamond, NV 89004
Phone: +1 702-875-4332
If you're looking to spend an amazing 21st Birthday, a Las Vegas Birthday experience will truly make it incredibly memorable.