Lori Ballen, the owner of this website, benefits from purchases made through her affiliate links.
About Summerlin Events
Each year there are dozens of events taking place in Summerlin. To enjoy them, you will need a Summerlin residents card to gain access to community centers where many of these events take place. Obtain a residence card at the Summerlin Community Center to receive a complimentary photo I.D. These I.D.'s are required for classes, events, and season passes.
Resident I.D cards are issued during the weekday between 9 AM and 9 PM. You can also pick up a card on Saturday's between 8 AM and 12 in the afternoon.
Bring proof of residence, valid driver's license or any forms of identification that shows a current property address in Summerlin North, West, or South. If your current ID does not show your current property address, which may be the case for new residents – welcome! – then you will need additional proof of residence. This proof can be in the form of a deed of ownership, water, electric, or utility bill, or your lease agreement. For more information, contact the Summerlin Council at 702-341-5500.
Swim Team Sign Ups
Interested in joining the swim team in Summerlin? You can sign up on April 28 at the Trails Community Center. Summerlin children between the ages of 5 and 17 years of age are invited to try out's from 9 AM to 12 PM. Registration, including league fees, are $155 per team member.
Participants will have fun meeting other Summerlin residents, with the opportunity to develop team spirit with a bit of friendly competition amongst other team members throughout the Nevada area. Swimming is a life skill that we take seriously, with each child required to understand and learn the proper mechanics and breathing techniques to compete in competitive lap pools. Not only that, but it also offers an opportunity for teamwork, collaboration, and a chance to attend weekly swim team practices.
The Trails Community Center is located at 1910 Spring Gate Lane.
Registration fees are $155.
If you need additional information about the swim team or tryouts, call 702.341.5500.
Strawberry Festival
Did you know that there are three different types of strawberries? There's the June bearing, ever-bearing, and the day-neutral strawberry, with most people being familiar with the June bearing type. Regardless of the kind of strawberry, the Strawberry Festival is an event and celebration that connects the everyday consumer to the production, marketing practices, and culture of the heralded fruit. People come from all over the area to attend Summerlin's Strawberry Festival, with community events drawing crowds.
Summerlin residents are invited to the Strawberry Festival at the farmers market on May 3 from 4 to 8 PM. It's an opportunity to eat, drink, bake, and sing everything strawberry. There will be various contests throughout the parade and festival, including a strawberry toss, shortcake eating challenge, and even a relay race.
The festival is free for Summerlin residents.
The location for the festival is at the Gardens Park, located in 10401 Garden Park Drive, Las Vegas, Nevada, 89135.
Splash Nite
Once your child is familiar with the proper swimming techniques and is comfortable swimming in a pool, then take them out to the Splash Nite on May 24. Teaching a child how to swim can have significant benefits when it comes to their sense of independence, as well as giving you a sense of reassurance that they can adequately maneuver themselves in any body of water.
This summer stay cool and celebrate the warm
weather
at the Vistas Pool. Each night will showcase a different theme with an extra hour to swim with friends and family. This is the perfect time to put on a swimsuit, grab a towel, and get ready to dance and swim with Summerlin friends and family.
The event will take place at Vistas Pool located at 11322 Parkside Way, Las Vegas, Nevada, 89138.
The price to attend Splash Nite $4 for resident adults, and $3 for president children between 2 and 17 years of age. There is the option for a season pass for $35.
The event will take place between 6 and 9 PM.
Summerlin Camp Out
Camping events is a great way to bring everyone in the city together, as everyone will need to rely on each other to ensure that everyone enjoys a great outdoors. Dust off your tents and roll out your favorite sleeping bags because Summerlin is taking everyone camping at the Crossing Park. Crossing Park is the official camp for the evening, with the camp out starting at 6 PM.
After you and your family have pitched their tents and have tidied up your campsite, you can then attend several of Summerlin's sponsored activities. These events include music, games, and movie night under twilight. Remember that it is important that you bring your own camping gear, including appropriate equipment, sleeping bags, tents, and backpacks. Summerlin will take care of snacks, including barbecue, hamburgers, and refreshments.
The events will take place between May 25 and 26, with the event ending on 8 AM. Early risers will be able to enjoy juice, coffee, and muffins before the event closes at 8.
Crossing Park is located at 1111 Crestdale Ln., Las Vegas, Nevada, 89135
Admissions are $10 per person, with preregistration taking place at Vistas, Willows, and the Trails community center throughout May 21.
Children are required to be accompanied by an adult at all times.
Friday Nite Live
Summerlin has access to beautiful green ways and heralded parks. Community organizers want to take advantage of the spaces with a movie night on June 8 at 7 PM. Join us at the Trails Park to watch a public viewing of a show, movie, or event right in the middle of the park.
Outdoor events like these are a homage to free community viewings. Make sure that you bring your favorite lawn chair and comfortable shoes that you do not mind getting a bit dirty to enjoy Friday Nite Live.
The price is free for Summerlin residents.
The event will take place at 7 PM.
Trails Park is located at 1910 Spring Gate Lane, Las Vegas, Nevada, 89134.
Firecracker 5K & One Mile Fun Run.
If you are new to running or to marathons, then a 5K run may look a bit intimidating. It's a long run spanning over the distance of 3.1 miles. However, Summerlin makes it a bit more fun by mixing a bit of fun and Summerlin charm with a 1-mile trek.
The Firecrackers 5K and one-mile run take place at the Trails Park. It's a mix of casual running, walking, and brisk walking for those who are interested in taking their family to enjoy Summerlin's parks and green ways If you're looking for a serious workout, then take advantage of the 5K run. For a bit of leisurely fun that isn't as strenuous, enjoy a one-mile run – or walk – at the Trails Park
The 5K run and the one-mile will take place at the Trails Park located at 1910 Spring Gate Lane, Las Vegas, Nevada, 89134.
The event will take place on July 3, 7 PM.
You can save money on presale tickets are $30. The ticket will increase to $35 at the event.
Movie Sing-A-Long
Enjoy movies? How about singing along to a musical? On September 14 we'll have a movie sing-along, with a large screen at the Trails Park.
The event will take place at 7 PM.
The address to Trails Park is 1910 Spring Gate Lane, Las Vegas, Nevada, 89134.
Summerlin Council Patriotic Parade
Regardless of political affiliation, a patriotic parade is an opportunity to unite and focus on common causes. The Summerlin Council Patriotic Parade will take place on July 4, taking the opportunity to celebrate the community's dedication to the values that bring us together as well as the veterans that ensure that we can enjoy them for generations to come. Summerlin family, friends, and neighbors are invited to a good old-fashioned hometown parade.
Make sure to get up bright and early because the parade will start at 9 AM and travel along the Hillpointe and Hills Center, then along Village Center Circle. The ceremony will conclude at Trailwood Drive.
The price to attend in the patriotic parade is free for Summerlin residents.
The parade will occur on July 4.
The parade will start at 1910 Spring Gate Lane, Las Vegas, Nevada, 89134.
Pumpkin Patch
The pumpkin patch it is an opportunity for Summerlin residents to invest in the local farmer's market, the holidays, and to bring residents together. Visitors will be able to enjoy the sights and sounds of everything farming– including big tractors, forts, and the large pumpkin farm.
During the pumpkin patch, residents can pick out their pumpkin for a jack o lantern, or pick up a pumpkin for their pumpkin pie and other dishes.
The Summerlin pumpkin patch will occur on October 11 through 12. It'll be between 3 and 7 PM.
The pumpkin patch will take place on of the Vistas Community Center located in 11312 Parkside Way, Las Vegas, Nevada, 89138.
The cost of admissions is $5 presale and $7 at the event.
Wild West Fall Fest
The Wild West was a time of thrill and excitement. Celebrate the Wild West – without the lawlessness – at the Wild West Fall Fest. Enjoy food, music, and culture inspired by the Wild West of yore.
Adults can enjoy a drink, while kids can enjoy non-alcoholic refreshments.
The event will take place on October 12 between 5:30 PM and 8 PM.
Tickets are $5 presale or $8 on the day of the event. Concerts and music are entirely free to patrons.
The event will take place at Vistas Park. The park is located at 11312 Parkside Way, Las Vegas, Nevada, 89138
Veteran's Day Care Package Drive
Summerlin takes care of its veterans. They deserve our respect and admiration. Summerlin will have a daycare package drive on November 5 through the 9th.
Residents of Summerlin will be able to bring canned goods and clothing to needy veterans.
Summerlin's daycare package drive will take place at all of the community centers.
Summerlin residents will also be able to donate to honor our veterans.
Summerlin Circus
Everyone enjoys the circus – it's fun, thrilling, and exciting. Summerlin is having a circus day on November 10 at the Crossing Park.
There will be clowns, games for everyone in the family, including balloon shoot, slam dunk, and a ring toss.
The event costs $7 presale, but the price is going up to $10 on the day of the event.
The circus will open between 2 PM and 3:30 PM. It will take place at the Crossing Park located at 1111 Crestdale Lane, Las Vegas, Nevada, 89134.
Hometown Holidays
Summerlin has events all year round, including the holidays later in the year. On November 28 through the 29th, Summerlin will have its annual Hometown holiday event between 6 and 8:30 PM at the Gardens Community Center. It'll be an event to bring all Summerlin residents together and celebrate the holiday season. There will be activities in store to spread the holiday cheer.
Summerlin residents will enjoy a variety of activities including cookie decorating, reindeer rides, and a visit from Santa and his reindeer friends, and festive holiday music.
The event is free.
The location is 10401 Garden Park Drive, Las Vegas, Nevada, 89135.
LV Rescue Mission Holiday Drive
This is the event to donate goods to the Las Vegas Holiday Drive, an initiative that offers a hand up and not a handout to the needy.
The mission is accepting donations of household items, clothing, unwrapped toys, and canned goods for the entire month of December.
Donation centers will be enacted at the Gardens, Vistas, Trails, and Willows community centers.
There is no cost to this event – simply experience the joy of giving.
For up-to-date information, call 702.341.5500.
Polar Plunge
The Polar Plunge is a little bit different than other events that we may have our local Summerlin pools. This event takes place on December 7 – right in the middle of winter.
It's a competitive event, with pre-event activities between 6 and 7 PM and the plunge happening at 7.
The price of admittance is $5, and it will take place after the Vistas pool located in 11322 Parkside Way, Las Vegas, Nevada, 89138.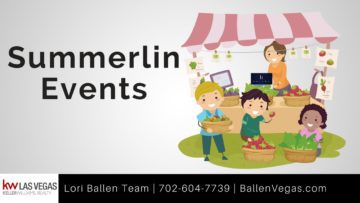 Each year there are dozens of events taking place in Summerlin. To enjoy them, you will need a Summerlin residents card to gain access to community centers where many of these events take place. Here's a list of events.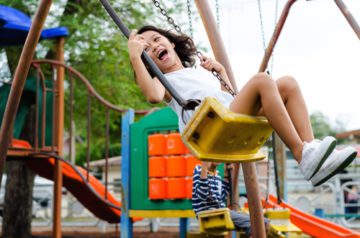 Lori Ballen, the owner of this website, benefits from purchases made through her affiliate links. If you are looking for an amazing destination for family fun around Las Vegas, Faiss Community Park, and Aquatic Center is a great choice. This eight-acre park has numerous social amenities that play a major role in making the Summerlin […]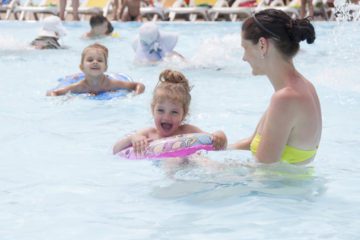 Lori Ballen, the owner of this website, benefits from purchases made through her affiliate links. Dive into the Summer with this list of Summerlin Pools. As a bonus, we've included several pools outside of Summerlin as well for those not residents of the community. There are several public pools in Summerlin including The Trails, The […]