Lori Ballen, the owner of this website, benefits from purchases made through her affiliate links.
Getting married in Las Vegas? Las Vegas has more wedding venues than any other city in North America, so it can be difficult to choose which venue is the best for you and your future spouse.
From drive-thru weddings to extravagant, all-inclusive weddings Las Vegas offers a bit of everything.
Video
Here we have put together a list of some of the best options in for every budget and style for getting married in Las Vegas, plus some handy must-know tips for planning your Las Vegas wedding.
How To Get Married in Vegas
You can apply online for your marriage license.
Before couples can wed in Las Vegas, they must obtain a marriage license from the Clark County Marriage Bureau.
Requirements to obtain a marriage license in Clark County, Nevada is as follows:
Both applicants must be at least 18 years of age
Neither applicant may have a living husband or wife
Applicants may not be any nearer of kin than cousins of half-blood or second cousins
U.S. citizens applying for a marriage license in Clark County, Nevada must present their social security numbers
All marriage applicants (U.S. and foreign citizens) must present valid photo identification
No blood test is required to obtain your marriage license in Clark County, Nevada. Recently Nevada passed legislation requiring the Clark County Marriage Bureau to issue marriage licenses to same-sex marriage applicants.
Once the marriage is completed, the person who has performed your ceremony has 10 business days to submit official documentation to the Clark County Recorder's office.
Once this has been processed the couple is able to order an official marriage certificate. The fee to obtain a marriage license is $77. Certified copies of the certificate are $15.00 Each.
Exceptions to these rules apply to applicants under the age of 18, incarcerated or hospitalized applicants and widowed/divorced applicants.
To learn more please visit the Marriage Licenses section of Clark County's website.
Las Vegas Wedding Chapels
Enjoy this list of Las Vegas Wedding Chapels.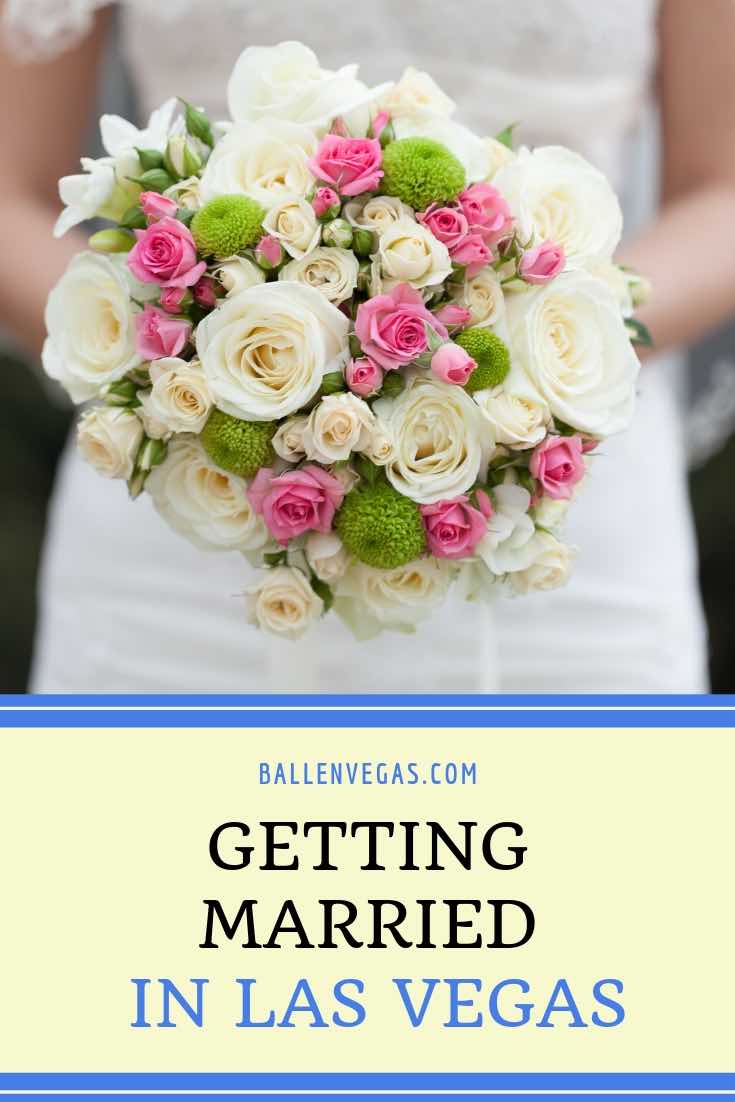 Las Vegas Wedding Venue
4617 S Las Vegas Blvd., Las Vegas [Groupon]
The Las Vegas Wedding Venue is a historic chapel and was built in 1942. It was featured in the movie Viva Las Vegas starring Elvis Presley.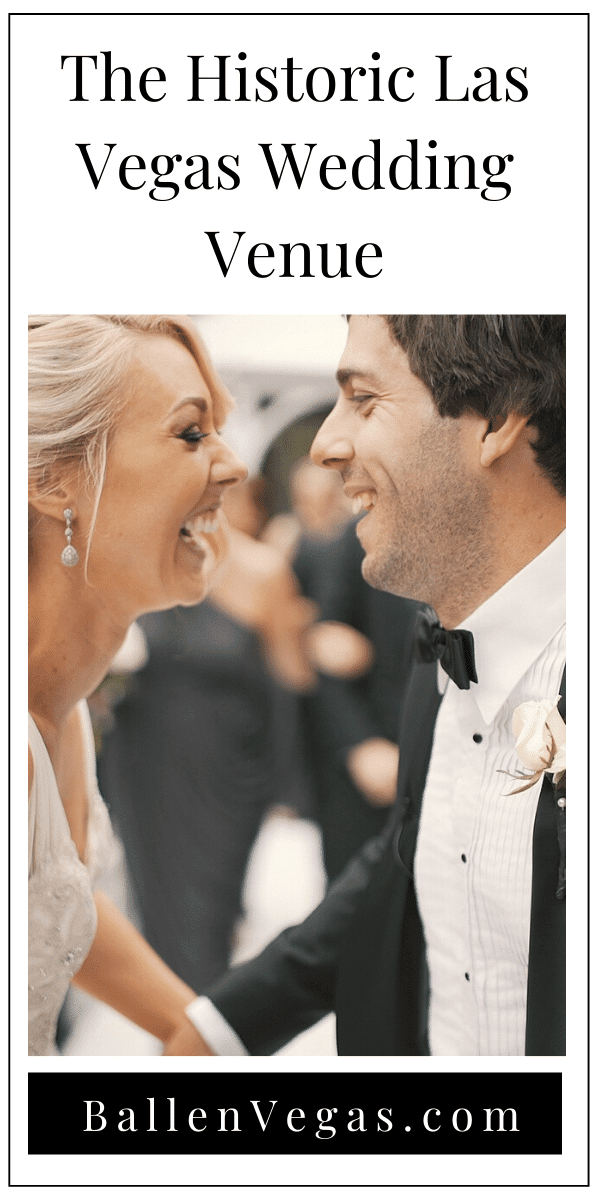 Little Vegas Chapel
Little Vegas Chapel offers Romantic, Entertaining, Vegas Style Weddings.
1330 S 3rd St, Las Vegas, NV 89104 | Website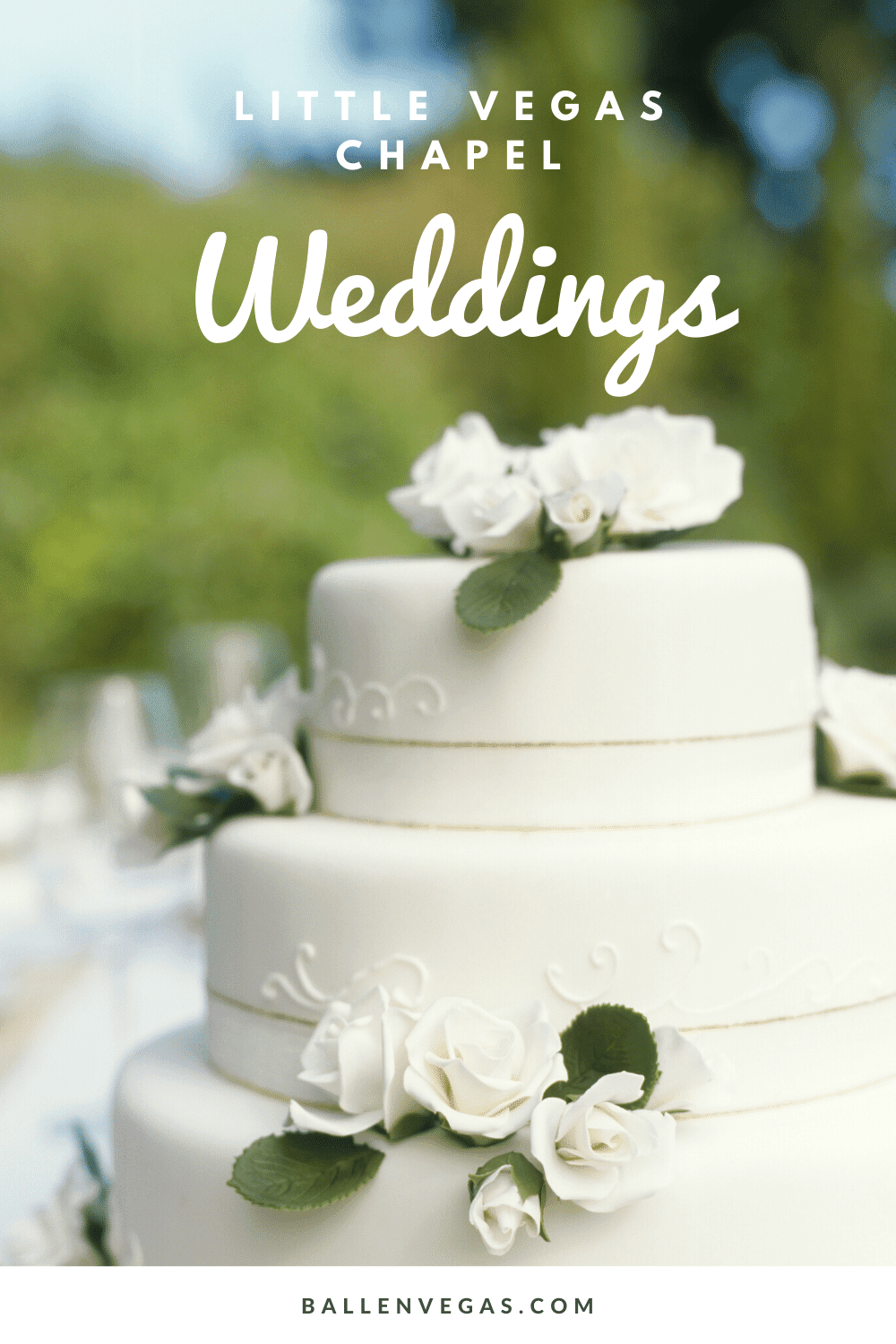 Chapel of The Crystals
3000 Paradise Road Ste 164, Las Vegas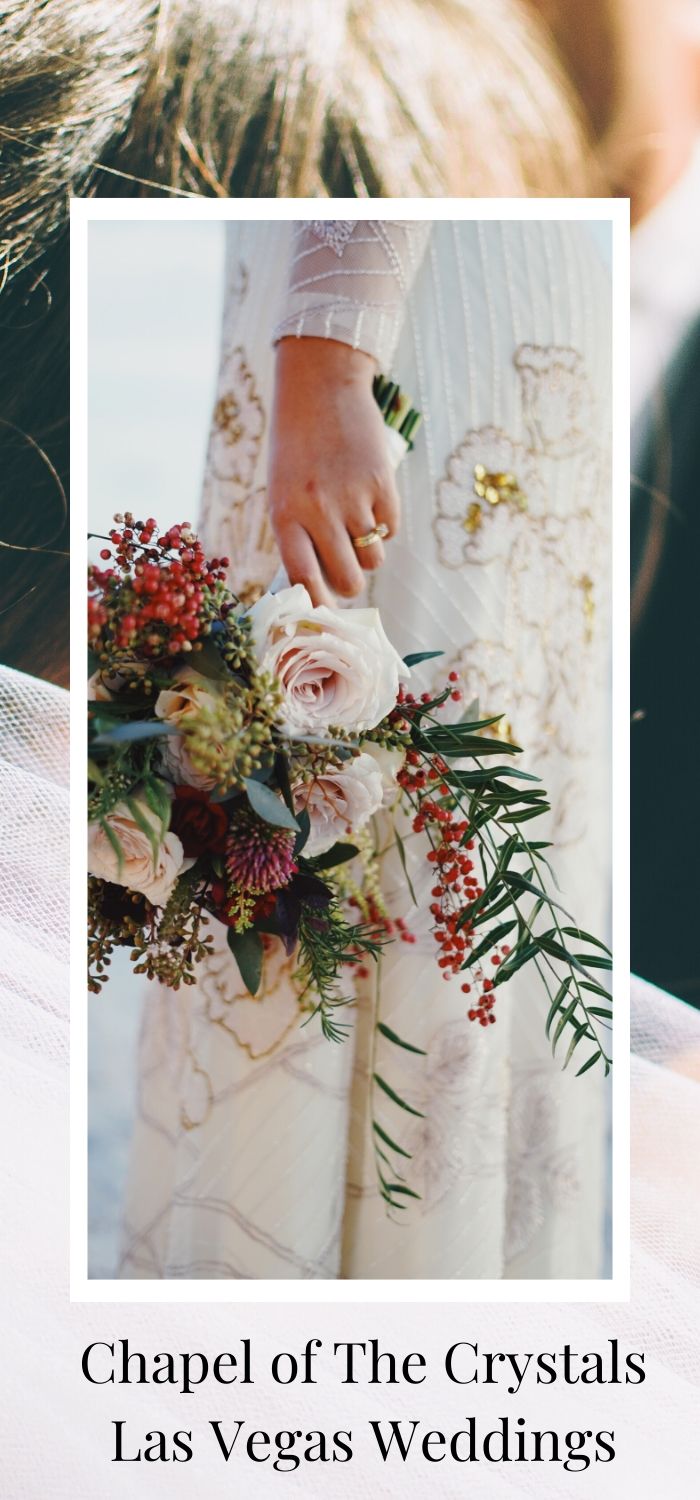 Chapel Of the Flowers
Chapel of the Flowers | 1717 South Las Vegas Blvd | 702-735-4331
Website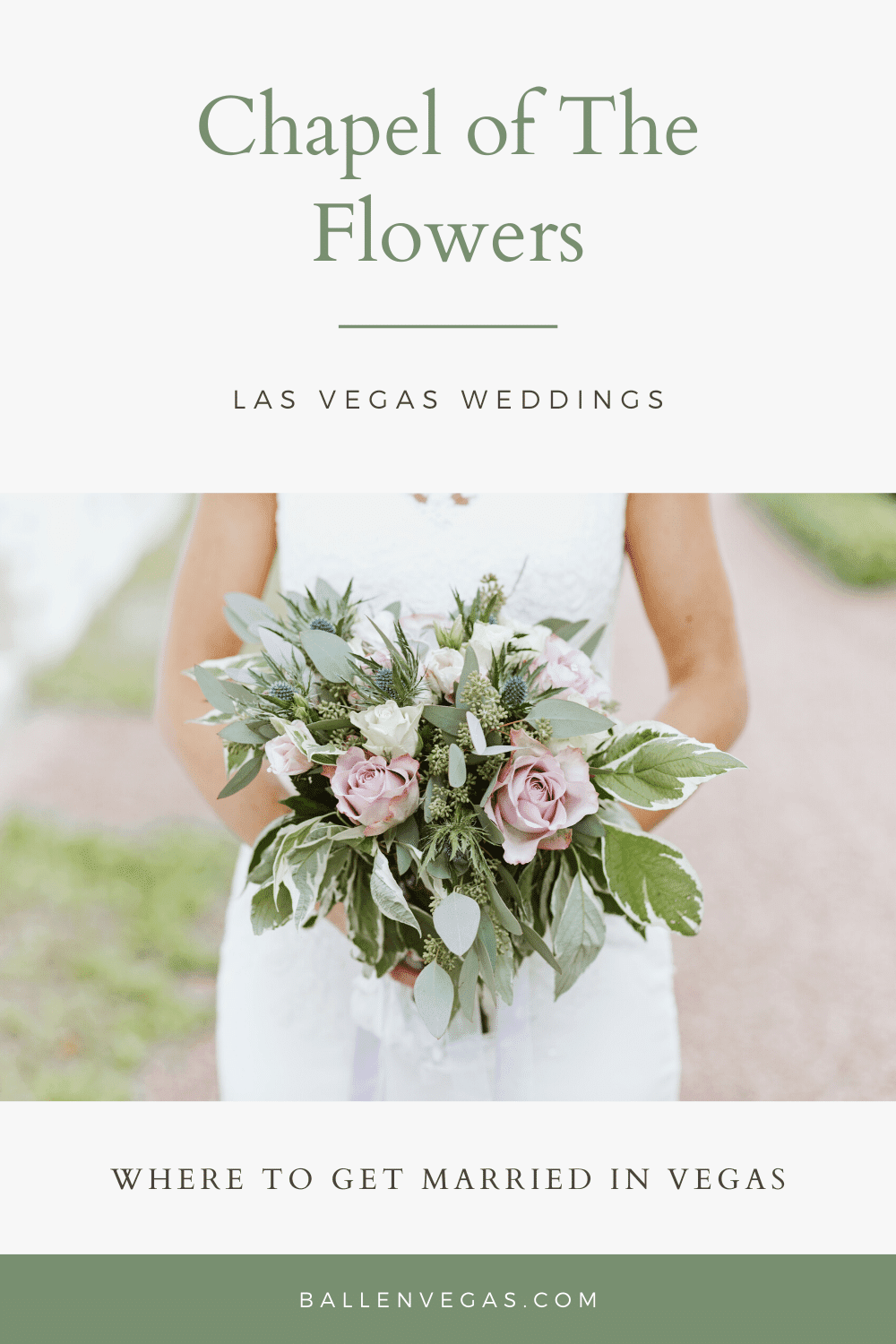 Chapel of the Flowers, a place to get married in Las Vegas, has been the recipient of several awards and featured in The Knot's Best of Weddings feature for several years.
Chapel of the Flowers also offers offsite wedding packages, categorized as either intimate, elegant or legendary.
Chapel of Love
Special Memory Wedding Chapel
Classic and Affordable wedding ceremony with roses, pictures and more
Adventure weddings and renewals include options such as Valley of Fire, Grand Canyon, and Red Rock Canyon helicopter tours
Elvis can sing or walk you down the aisle
Drive-thru wedding options
Cake, flowers, and photography available
800 South 4th Street Las Vegas, NV 89101
Phone Number: (702) 979-2685
Hours of Operation:Sunday – Thursday: 8:00am – 10:00pm Friday – Saturday:8:00am – Midnight
Vegas Weddings
555 South 3rd Street | 702-933-3464
http://www.702wedding.com
Vegas Weddings boasts several wedding venues ranging from their intimate and classy Wedding Suite to their ultimate Vegas-themed Casino Wedding Chapel. Offering packages starting at $199 for their most basic traditional ceremony, Vegas Weddings offers completely customizable wedding ceremonies and receptions for any taste and budget.
Vegas Weddings offers weddings both on and off-site, including their mob-museum package, where a couple can host their very own mob-themed wedding at Las Vegas' famous Mob Museum.
Visit the Vegas Weddings website to reserve your date and start planning your custom wedding.
Viva Las Vegas Weddings
1205 South Las Vegas Blvd | 702-384-0771
http://www.vivalasvegasweddings.com
Viva Las Vegas Weddings offers ceremony and reception options ranging from the traditional ceremony and wedding to a seemingly unlimited number of themed weddings to helicopter tour weddings.
All weddings at Viva Las Vegas Weddings include a free wedding website for every couple complete with digital wedding invitations, flowers, photos, a wedding video and of course, the wedding chapel fee. For an additional fee, couples can live stream their wedding online.
Be sure to visit the Viva Las Vegas Weddings page to see all of the options available.
Allure
310 Gass Avenue | 702-791-2667
http://www.allurechapel.com
Allure is able to accommodate weddings of all budgets and styles. They offer a simple ceremony starting at $99, however, the sky is the limit when it comes to their top price, as their packages are fully customizable and designed to accommodate any couple's dream wedding.
All wedding packages at Allure include the chapel, ceremony, music, photos and an officiant.
Visit the Allure website to get in touch and discuss your wedding.
Hartland Mansion
535 Park Paseo | 702-387-6700
http://www.hartlandmansionlv.com
For couples looking for the more extravagant wedding venue with a little less of that "Las Vegas Wedding" cliche, Hartland Mansion offers just that. With the venue's proprietor Toni Hart's assistance, couples can create a classy and sophisticated dream wedding at the Hartland Mansion.
Couples should contact the venue for a quote and further details.
Cili
5160 South Las Vegas Blvd | 702-856-1000
http://www.cili.com
With enough room to accommodate up to 500 guests, Cili's Polynesian themed hall is the perfect tropical paradise for your wedding.
Couples are provided with a wedding coordinator to help plan their special day and make sure their wedding day is perfect.
Cili offers a variety of menus and several ceremonies and reception sites for couples to choose from.
Contact Cili to discuss your wedding plans and receive a price quote.
Little Church of the West
4617 Las Vegas Blvd South | 702-739-7971
http://www.littlechurchlv.com
The Little Church of the West is Las Vegas' oldest wedding chapel. The LIttle Church of the West is a one-stop-shop for couples who are looking to get hitched without all the muss and fuss of planning a wedding.
Not only does Little Church of the West offer both traditional and themed ceremonies, they also boast an accessory boutique for the bride and groom to stock up on wedding necessities such as flowers, a veil, a garter and more.
All packages include photography, a photo voucher, a custom-designed certificate holder and an online wedding announcement page.
---
The Grove
8080 Al Carrison Street | 702-645-5818
http://www.the-grove.com
The Grove, a beautiful venue with views of both gardens and mountains, is an extremely popular venue among Las Vegas locals. The Grove boasts chapel packages starting at $699, reception only packages starting at $2300 and complete wedding packages including both ceremony and reception starting at a very affordable price of $3500.
All packages include a personal bridal consultant, photography, ceremony fee, officiant to perform the ceremony and a limousine.
Royal Wedding Chapel
1215 Las Vegas Boulevard, Las Vegas [Groupon]
Royal Wedding Chapel is inside the Thunderbird Lounge and Hotel. Enjoy a completely customized experience including one of 4 chapel settings including the glitzy, crystal-filled Royal Crystal Wedding Chapel or the flower-filled Royal Garden of Love.
The Royal Grand Poolside area hosts smaller cocktail parties and the Royal Grand Showroom can host a 150 guest reception complete with a stage for a DJ or live band.
The Palms Casino Resort
4321 West Flamingo Road | 702-942-7777
http://www.palms.com/party-groups/weddings
The Palms Casino Resort offers all the glitz and glamor of an elegant Las Vegas wedding while keeping couples off of the hustle and bustle of the Strip.
The Palms Casino Resort will reserve any f their restaurants or banquet halls to accommodate the needs of any couple's dream wedding. Couples can provide The Palms Casino Resort's wedding coordinator with all the details and their friendly and accommodating staff will transform the restaurant or banquet hall of the couple's choice into their ideal wedding venue.
Contact The Palms Casino Resort to speak with a wedding coordinator and discuss a quote.
The Wedding Chapel at MGM Grand
| 3799 South Las Vegas Blvd | 702-891-1111
http://www.mgmgrandweddings.com/
[
Hotel Groupon Offer
]
The MGM Grand is the ultimate when planning your Las Vegas wedding. Located on the strip and boasting 2 of their very own wedding chapels complete with dressing rooms for both the bride and groom, along with 4 venue options to hold couples' wedding receptions (including a poolside cabana reception), MGM Grand offers couples options that are both elegant and extravagant.
MGM Grand's wedding packages include at minimum the chapel fee, minister fee, a bouquet and boutonniere, photography, and a commemorative certificate.
Check MGM Grand's website for wedding specials, or contact them to discuss your wedding details and receive a quote.
Rainbow Gardens
| 4125 West Charleston Blvd |702-878-4646
http://www.rainbowgardenslv.com
Rainbow Gardens offers both an indoor venue and an outdoor climate-controlled garden room featuring beautiful gardens and lit up trees. Each venue can hold up to 250 guests Rainbow Gardens packages are all-inclusive and include a custom-designed cake, food, open bar, DJ, centerpieces, and full wedding consultation.
Contact Rainbow Gardens to discuss your wedding and receive a price quote.
Keep Memory Alive Event Center
| 888 West Bonneville Avenue | 702-263-9797
http://kmaeventcenterlasvegas.com/
The architecturally stunning Keep Memory Alive Event Center will leave your guests in awe and add a lustre to any couple's wedding.
When the Keep Memory Alive Event Center rents their venue to any couple for their special day, they will receive access to the entire venue – no other events will share the space that day.
The Keep Memory Alive Event Center can host 400 for a seated dinner, 700 for a standing reception or up to 1500 for an indoor/outdoor wedding hosted in both the hall and garden.
The Keep Memory Alive Event Center can be decorated to a couple's tastes and features furniture, beverage stations and decor specifically designed to match the venue. With world-class sound and lighting, Reidel glassware, high-end flatware, and linens couples don't need to find rentals for their wedding – it's all included with the venue.
Couples can opt to have a custom menu designed by master chef Gustav Mauler, Wolfgang Puck Fine Dining or the Four Seasons.
With 9200 square feet of space, the Keep Memory Alive Event Center is the perfect open-space venue for any couple's elegant, non-gaming, off strip wedding.
Contact the Keep Memory Alive Event Center for further details and a price quote.
Lakeside Weddings and Events
| 2620 Regatta Drive, Ste. 109 | 702-240-5290
http://www.lakesideweddings.com
Lakeside Weddings and Events is located on Lake Jacqueline in the community of Desert Shores/Summerlin. With ceremony packages starting at $899 and all-inclusive packages starting at $3400 Lakeside Weddings and Events offers high-end wedding options at affordable prices.
All packages include use of the garden, flowers, limousine, a traditional or civil ceremony, photography, a chapel album, music, chairs, and a certified event consultant.
Sunset Gardens
3931 East Sunset Road Henderson | 702-456-9986
http://www.sunsetgardens.com
Sunset Gardens has been operating in Henderson since 1983 and is one of Las Vegas' most popular wedding venues. Their expert wedding consultants can help couples customize every aspect of their special day including entertainment, catering, bar service, clergy, cake, flowers, photography, video, and decor.
Sunset Gardens is a full-service wedding venue featuring its own floral shop, tuxedo, and bridal store, full-service salon and spa, photography studio and invitation and accessory specialists.
Sunset Gardens features beautifully matured trees and offers couples a romantic, candlelit wedding. Couples can opt for a ceremony-only wedding, or they can take full advantage of Sunset Gardens' full array of services and customize their ceremony and reception to meet their dreams and desires. Sunset Gardens can accommodate up to 250 guests.
To receive a price quote and discuss your wedding day with a wedding consultant, please contact Sunset Gardens.
Graceland Wedding Chapel
619 Las Vegas Blvd South | 1-800-824-5732
http://www.gracelandchapel.com
[
Groupon Offer
]
Graceland Wedding Chapel has been a Las Vegas staple for over 60 years.
Graceland Wedding Chapel offers a classic Las Vegas wedding experience, featuring both their famous Elvis Presley Themed weddings for those couples who don't take themselves too seriously or for those who prefer, they can also provide a more traditional wedding ceremony.
Graceland Wedding Chapel is equipped to provide couples with flowers, cake, limousines and more on their special day. Packages start at $199 and include the use of the chapel, music, flowers, and photography.
Tropicana Weddings
3801 South Las Vegas Boulevard, Las Vegas
Simplicity Package
2 Guests in the Island Chapel
Medium Silk Bouquet Rental
Ring Exchange
5 Digital Photos
Ceremony Video
Wedding Music
Congratulations!
Congratulations on your engagement! We hope this guide has given you some insight into some of the many options for couples getting married in Las Vegas. Las Vegas chapels, hotels and wedding venues are a dime a dozen, which makes it a sure thing that with a little due diligence, you'll be able to plan your dream Las Vegas wedding!