Lori Ballen, the owner of this website, benefits from purchases made through her affiliate links.
Tournament of Kings at the Excalibur in Las Vegas is a dinner theater show featuring fighting nights on mighty steeds while guests feast old-school style using their hands in place of silverware!
Location
3850 S Las Vegas Blvd, Las Vegas, NV 89109.
Phone: (702) 597-7777
Tournament of Kings Dinner Show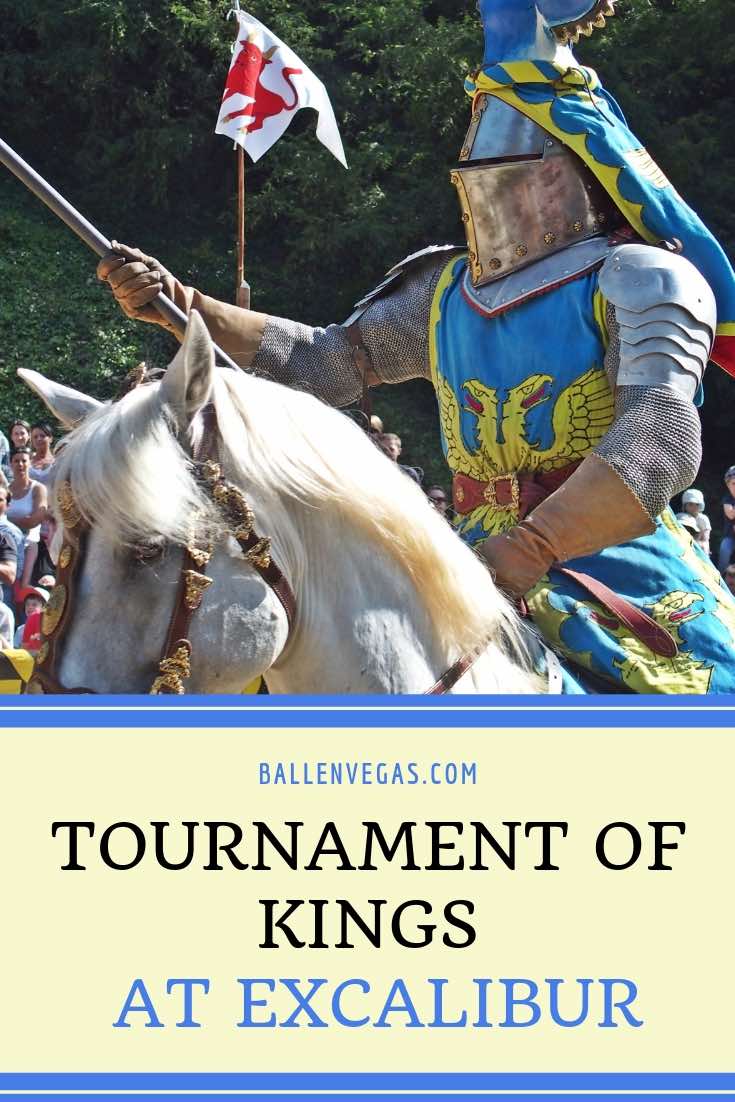 Step into the past and enjoy an amazing dinner show experience in Las Vegas. The Tournament of Kings at the Excalibur Hotel and Casino is located on the Las Vegas Strip.
It's based on the story of King Arthur and is a live-action production. The arena seats 900 and features special effects and pyrotechnics.
Watch gallant knights fighting with swords riding their majestic steeds in order to prove their courage.
Feast without utensils as the knights did while enjoying a 3-course cornish game meal.
Date and Times
Wed, Thu, Sat & Sun 6:00 PM & 8:30 PM
Mon & Fri: 6:00 PM
Costs
Dinner Show: Tickets Starting at $55.95 plus Tax and Service Fee
8:30 PM non-dinner show: $44.87 plus Tax and Service Fee
Midievel Package: $68 per person*
Ticket to Tournament of Kings + All-Day Pass to the 4-D Theater Experience. Does Not Include Service Fee
Tournament of Kings Coupons
https://www.groupon.com/deals/gl-tournament-of-kings-19
Homes For Sale Near The Excalibur