Lori Ballen, the owner of this website, benefits from purchases made through her affiliate links.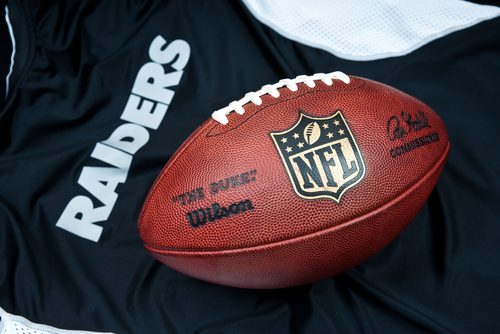 Only time will tell. The NFL just approved the relocation of the Raiders from Oakland to Las Vegas despite concerns that the city's gambling culture might somehow corrupt the ever-famous sports team. Team members voted 31-1, thus setting the stage for the Raiders to be moved once again.
Moving from the Bay area is something that is not new to the Raiders. In 1982, they left Oakland for Los Angeles, only to return in 1994. Since that time, they have once again become a local fixture as residents came in droves just to watch them play.
Recent spending on brand new arenas is an international phenomenon, with countries such as Portugal spending nearly $732k just to host events like the European soccer championship back in 2004. This was eclipsed by Japan's addition of seven brand new sports arenas built for hosting the 2002 World Cup. Since these projects are typically government funded, this means that the money must come straight from the tax revenues generated by citizens. It seems as though major sports is somehow part of the thread of humanity, something which can be traced as far back as ancient Rome, where gladiator fights in colosseums were the order of the day. Today, team devotions are literally etched on the faces of many fans as they have the colors of their favorite teams painted on their faces. Fan enthusiasm drives sales as people flock to buy tickets just to see their favorite teams. The average annual revenue of a sports team is said to be above $100 million, with NFL teams being in the lead. Even major grocery chains like Costco would pale in comparison, as people only look at those companies from a practical perspective. Although groceries are an everyday necessity, it is highly unlikely that you would see people sporting t-shirts, hats, or tattoos with the company's emblem.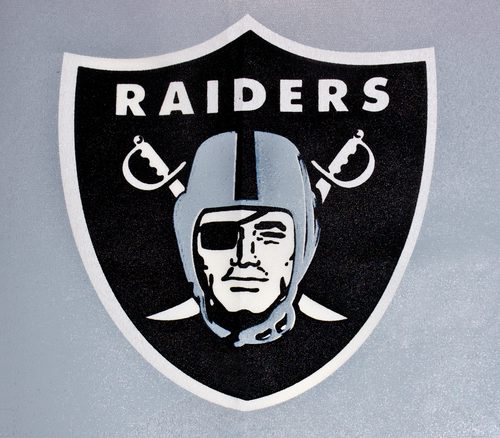 The Las Vegas region i
s a small but emerging sports market for teams like the Raiders. But it serves as an opportunity for them to become a major part of a larger market in a city where tourism and gaming are major sources of continuous and increasing capital. It was concluded that this could lead to the construction of a new arena where other teams could play against the Raiders, which could, in turn, increase its urban revenue. The city plans to invest roughly $1.9 million to construct a brand new stadium, which is expected to rake in further revenue as tourists and residents buy tickets to the games. It is projected that travel package deals will expand to include Raiders tickets, along with casino and hotel rates. Furthermore, since Las Vegas is now an international tourist attraction, this could really place it on the map, as it has very few to almost no NFL or NHL teams to call it home.
What could this mean for the gambling industry of Las Vegas? For starters, it could mean that there will be no more partisan attitudes regarding the issue of gambling. In fact, legalized game betting is in the works for major teams who are planning to call Sin City their new home. Since the gaming industry presently works with other major teams within the United States, Las Vegas is the next logical stop.
However, residents and community leaders have expressed concerns as to how the relocation of the Raiders could impact the gambling industry. Many have voiced concerns that the players may become corrupted by the gambling itself. Plus, it has long been speculated that any NFL team that is so close to the gaming industry could fall prey to the stigma surrounding it. One proposal done by team owners was that the Raiders games not be associated with any casino related activities. One example was that the games not be available for bet placing within or outside the casinos, that customers simply be allowed to attend the Raiders games without worrying about the possibility that their money should be lost in the event that their home team lost the game. The no betting rule would have to apply to all games, both home and away from home. The greatest drawback would be that the idea of a Super Bowl would be excluded from the Las Vegas area, both home and abroad. If the Raiders were declined an invitation to play in the Super Bowl, they could lose their status as being one of the nation's top teams, something that they had been able to enjoy when in Oakland. Las Vegas once had a long term ban on college sports, something that had been lifted in 2001, allowing people to place their bets on local college teams. Even if the NFL could help to reinstate that ban, there could be political pressure on both sides to keep it out of the books.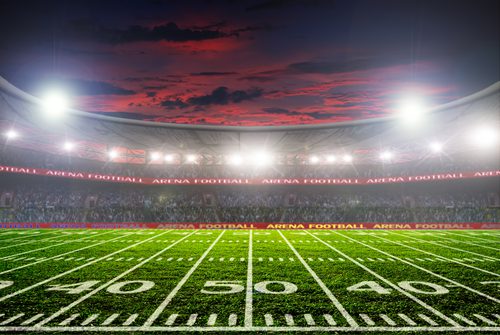 The local economy may be impacted for the better due to this critical move. In fact, it is estimated that the Raiders' move to Sin City could bring in as many as 520,000 new residents into the area, thus resulting in an increase in real estate and the potential construction of new homes and apartment buildings. Additionally, property values will soar as the demand for new housing approaches. Any city capable of attracting major NFL teams will immediately become a popular place to live. As it stands, the current price range for a home in Vegas is from $125,000-$1,100,000, a figure that could very well double by the year 2020, when construction of the new stadium is expected to be completed. But the irony is this: taxes on homes and real estate have increased in the state of California, causing more people to take up residence in Las Vegas, where the taxes are lower. This could create a potential shift of the Raiders fan base from Oakland and other surrounding areas looking to relocate to Las Vegas just for that simple fact. The luxury home market already attracts people from around the world, something that could improve once the Raiders arrive.
Additionally, it has been forecasted that the Raiders' arrival in Vegas may add at least 1% more to the city's burgeoning tourist industry, thus adding to its overall reputation as one of the world's most welcoming attractions. Although major plans for a large stadium are currently in the works, it is projected that this will generate only 45,000 ticket sales per year. Although this may appear like a huge number to some, this is small for a giant metropolis such as Vegas. The best way to boost ticket sales is by enticing tourists and visitors to purchase game tickets. So how could this be done?
A plan to draft a season-ticket interest list is still in the works. Although details have not yet been revealed, officials commented on the diversity of Las Vegas and the ways that it could impact ticket sales. That, along with its present size and the growth it has undergone over the last two decades, increased the overall confidence rating of the city itself. Factor in the idea that Las Vegas is already home to other teams included in organizations such as the National Hockey League (NHL), and it will come as no surprise that the Raiders are expected to do well there.
But that's not all. If the $1.9 million dollar stadium is finally completed by the year 2020, then business could begin booming and both unemployment and homeless rates could hit an all-time low not seen since the advent of the Great Recession of the early millennium. It is expected that the new arena will host anywhere between 30-62 events within a year, most of which are predicted to be major concerts, sports games, and motor sport events, to name only a few. Demand for public transportation is predicted to be on the rise as tourists and residents alike see a need for more options to get to each game. Due to the nature of supply and demand, job growth is expected to rise and help create more opportunities within the public transportation industry, thus leading to an increase in bus and taxi driving positions becoming open. This, in turn, can serve as a true economic boost for Las Vegas as people will flock to the city to apply for work in these industries. The city's revenue could increase through taxation, which would result in more jobs and programs in the government sector.
And let's not forget other job opportunities that are expected to rise in all types of businesses, such as the entertainment and hospitality industries. Hotels around the region could add more jobs, and even newer hotels could be built. With more visitors coming into the city, there would be an expected growth as hotel management and security add more jobs to keep up with the demand. And with a new stadium comes more jobs. What about people needed to sell tickets in person, not to mention opening brand new positions for food vendors, kiosks for selling t-shirts and other paraphenalia with the Raiders logo on them? Even though the market is small in Las Vegas, the competition from the NHL team will inevitably resort to slight pressure on its rival, the NFL, to do better, especially as it pertains to ticket sales and simply winning against the visiting team.
During the time that the Raiders stayed in Oakland, there had been issues with the amount of revenue they brought in, which wasn't much, according to Mark Davis, the team's owner. This was mainly due to the limited space within the arena that they were forced to share with the Oakland A's, the local baseball team. Other concerns as to why the Raiders generated so little profit compared to other league-based teams had much to do with the stadium accomodations, which were sparse by millennial standards. Apparently, Oakland's only stadium lacked the fancy suites and upscale restaurants that are characteristic of greater stadiums in larger, more populated cities like Las Vegas.
And parting from Oakland is bittersweet, especially on a personal level. Many long-term fans residing within the community feel a sense of personal loss, as they have grown accustomed to attending their local arena to watch the Raiders play. Business within the Oakland region is projected to drop, as jobs become lost once the team plays its final seasons there. However, the Raiders have agreed to remain in Oakland for two more years as team members and owners await the final touches of the new arena in Vegas. Some have expressed grief and outrage at the loss of one of Oakland's most popular and well-loved teams. But when one door closes, another opens. And there are two years remaining for the Raiders in Oakland. As they play their final few seasons, ticket sales could boost, providing some form of economic relief, as fans queue up to see their favorite team play at home for the final time. And who knows, perhaps team officials will see that Oakland is a place worthy of investment by virtue of it having been once the home of the Raiders, now members of the NFL. At some point, someone will want to move another football team there as well. So all may not be lost completely.
https://www.forbes.com/sites/maurybrown/2017/01/19/5-burning-questions-for-the-raiders-to-las-vegas/#6d1b9bea4375
http://www.foxbusiness.com/features/2017/03/27/what-raiders-las-vegas-move-means-for-sports-betting.html
http://www.humankinetics.com/excerpts/excerpts/economic-impact-of-sport-stadiums-teams-events
http://www.vegashomes.io/blog/raiders-las-vegas-good-real-estate/