Lori Ballen, the owner of this website, benefits from purchases made through her affiliate links.
You haven't seen anything yet if you have not been to Fergusons Downtown Las Vegas. It is an area of town full of life, art, music, and great food.
It welcomes guests, from various parts of the world, who wish to have a taste of the vibrant local energy that surrounds the destination.
Fergusons Downtown. It is a pet and kid-friendly market square. You will love the creativity that defines everything at the place. The local vendors have something for everyone. Here are several things that make the mall so popular and why you need to head there:
Terrific Art Scenes
There is little doubt that Fergusons Downtown Las Vegas is the home of arts. The place is full of artists showcasing the fantastic works of their hands and minds. You do not need to be one of them to appreciate that; all you need is your eyes.
First Friday Las Vegas events happen at the location. They provide the rare opportunity to enjoy the nightlife with your friends and family. You may even record some of the moments using your smartphone. You will marvel at what the most talented local artists can do in a single night.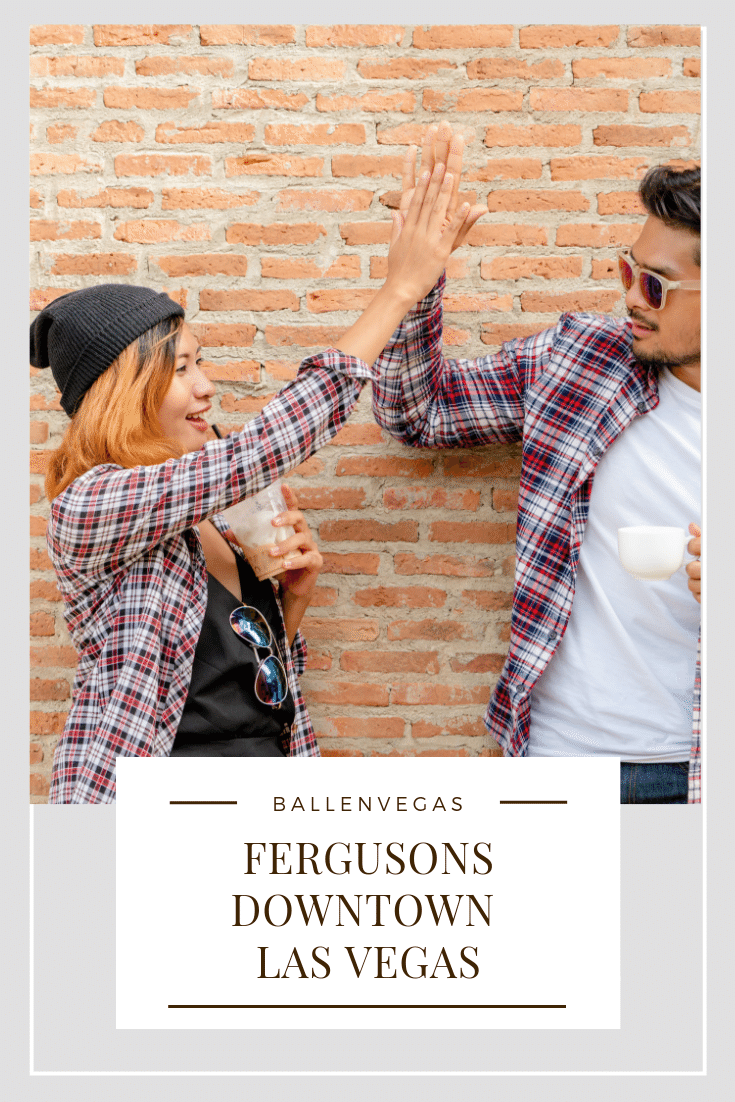 Real Awesome Food Park
Situated in the middle of Downtown Las Vegas, this food joint allows you to enjoy various well-prepared delicacies. It is organized by Ferguson's Downtown and it comes with some of the most awesome food trucks in the city.
While enjoying meals there, you also get a chance to interact with locals and share in their culture. It mostly operates from 7 p.m. to 11 pm; hence, it is an excellent spot to have breakfast, lunch, and dinner with your family.
Market in the Alley
As a visitor to Las Vegas, ensure that you check out this regulated market that is held every month: on the third Sunday. It supports the works of local musicians, painters, curators as well as culinary innovators. They organize workshops to better the works and talent of creatives.
You may participate in them especially if you are enthusiastic about art. Furthermore, you will enjoy shows by some of the great artists and appreciate how deep their culture is.
At the market, travelers can purchase various items that include jewelry, clothes, gifts, photos, and other forms of art. Do not panic whenever you get hungry. There are ethnic cuisines, cakes, deserts offerings, tea, cocktails, and mocktails being sold at different spots.
Exploring the market may be tiresome. If you need to relax, you may get massages at various locations. You can also look for yoga instructors nearby for yoga sessions that will make you ease up.
---
POUR in the Alley
This is one of the many events in Fergusons Downtown where you can have limitless fun. POUR in the Alley is held every month.
There, you can enjoy new and unique beverage experiences. You not only get refreshed but also learn how to treat and serve guests at home. Some of the drinks that you might get to enjoy include rum, champagne, kombucha, and sake.
Fremont Street Experience (FSE)
This is one of the attractions that draw people who visit Ferguson's Downtown. You can spend time with your loved ones at the Parking plaza that has numerous spaces. There, you can meet new people and share some of your experiences in the region. You will definitely enjoy watching the SlotZilla Zip Line and the barrel vault canopy.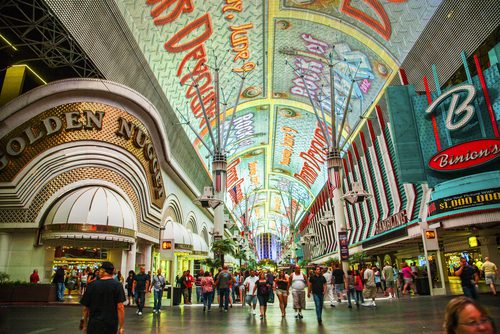 While there, do not forget to head to the Pedestrian mall where great music is played all through. The entertainment provided here at night is free. To see to it that everyone gets a glimpse of it, it is offered at three stages located at different places in the mall.
Shopping enthusiasts should give the Neonopolis shopping complex a chance. It is located towards the end of the FSE Pedestrian Mall. There, you can get a few items that you may need for you and your kids.
Downtown and Fremont Street Walking Tour
Touring Downtown and Fremont Street is another thing that is popular among travelers who visit Fergusons Downtown. You can visit the Union Plaza as you learn about the history of Las Vegas. You can have a guide, which you will meet at a convenient location, to explain stuff to you and walk around with you so that you do not get lost.
During the tour, you will get the chance to see the Golden Nugget and the Golden Gate; two of the most classic casinos in Las Vegas City. At the Fremont East district, you will find galleries and performance stages that make the place incredibly lively. There are eateries where you can enjoy a variety of dishes.
---
Cost of Living
Some travelers have chosen to go to Downtown for holidays, specifically because life is better there. The cost of living is not as high. It is 21% lower than that of Nevada, and 18% less expensive than that of the US average.
This means that you can comfortably afford basic needs and some fun for you and your family. If you want to be more comfortable, start saving up some money a few months prior to your visit.
---
Tiny Homes
Fergusons Downtown is the most fun and exciting place to live, especially to thousands of Americans who would wish to give up the burden of maintaining large houses for homes less than 600 square feet, which are convenient and more affordable.

Tiny house living is an alternative to a functioning and sustainable community. It brings about a simple but elegant design concept for optimal community layout that gives life to an affordable and connected lifestyle.
The demand for living smaller has grown bigger. Surprisingly, the many zoning laws and regulations that were once a hindrance to Las Vegans aren't stopping the residents of Fergusons Downtown from opting to simplify their lives and shrink their spaces.
A vibrant and unique urban tiny house set up has been a hot commodity for residents and people who want to use tiny homes in Fergusons Downtown for holding parties, offering Airbnb services, camping, or even for creating a living space.
These little living spaces have evolved not only to foster the daily spontaneous social encounters of the residents but also to meet the needs of its occupants— even for the ones looking for a living space for a family.
Most American live in 2,600+ square feet homes where they pay thousands of dollars in mortgages. They spend more than three decades of their lives tied in one city working day and night to pay for their house, not to mention paying hefty utility bills of heating and maintaining empty rooms that they might never use.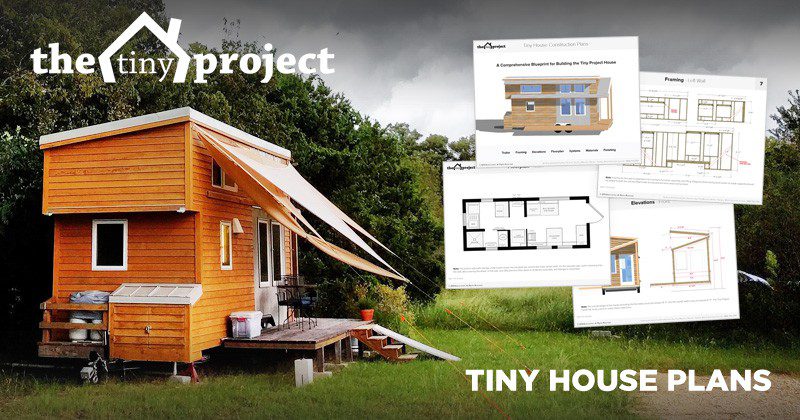 To free themselves from such unnecessary burdens, residents of Fergusons Downtown have preferred to live "large" in tiny spaces. Such lifestyle with no excesses, payments of the house is possible within a handful of years, and utility bills perfectly fit your budgets, simply leaves you with more money to travel and retire to whatever you want— and that's the "new living large" for the residents of Fergusons Downtown.
Back in 2013 when Zappos CEO Tony Hsieh embarked on a mega project to transform Las Vegas into the Silicon Valley of Nevada, he envisioned a large community happily living in affordable tiny houses.
He foresaw a lifestyle anchored with financial freedom. With no mortgages or house payments to make every month, the world gets bigger in terms of more money and time to spare. The newfound freedom becomes your large living room.
Amenities
Downtown is packed with many amenities so that you never have to worry about accessing public services while at the place. These include schools, medical facilities, shopping centers, and grocery stores. Some of them allow for bargaining so that clients can access the services at a price that they can afford. Others, however, have fixed rates.
Fergusons Downtown Las Vegas is a place you ought to visit unless you want to miss out on fantastic things. There is so much to do; ranging from watching incredible art scenes to trying out different cuisines and drinks. If you love knowledge and history, you will get to add Las Vegas to the pool of cities that you know well.
There are amenities in Downtown that offer services to the public; hence, you don't have to worry about where to get needs like health care while you are there.
More about Las Vegas