Lori Ballen, the owner of this website, benefits from purchases made through her affiliate links.
What could be better than a delicious cake to celebrate a special occasion? Las Vegas is home to some of the best pastry chefs in the country, so you're sure to find a cake that will amaze and delight your guests. Whether you're looking for something traditional or something with a bit of a twist, these bakeries have the best cakes in Las Vegas.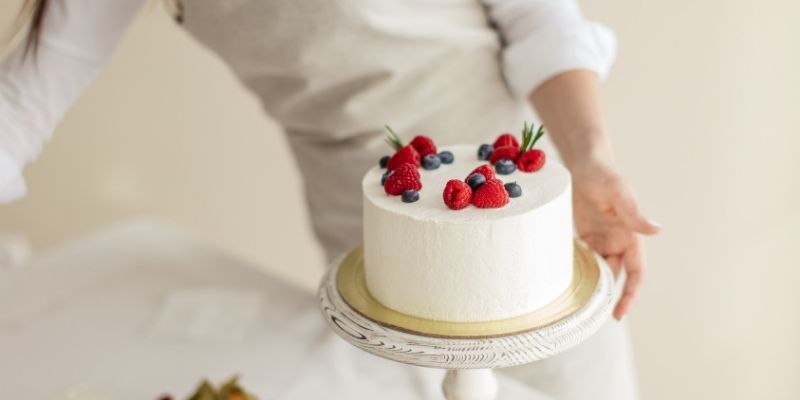 Las Vegas is one of the world's entertainment capitals, which means there is an endless list of options for shopping and dining.
With gorgeous, creative masterpieces that have been put together by some of the most talented pastry chefs and bakers in the world, there is something for everyone when it comes to cakes in Las Vegas. NV.
Take a look at some of the most popular types of Las Vegas cakes below!
Custom Cakes
One of the significant advantages of going to one of the top Las Vegas cake shops in the area is asking for custom cakes.
These include: Graduation Cakes: Graduations are always a reason to celebrate, and there are great ideas for graduation cakes in Las Vegas.
These include graduation cakes featuring a diploma, cake ideas with a miter on top, and even graduation cakes with tassels on them!
Flower Cakes: There is nothing like a flower cake, and even though this is a traditional custom cake job, there are still plenty of ways to tack on a unique twist! There is something for everyone, ranging from cakes with blooming flowers to cakes with daisies and even traditional rose cakes!
Cake Toppers: One of the ways to set custom cakes apart is to go with a cake topper. Wedding cake toppers can be made from either ceramic or plastic to match the rest of the cake. Someone can even customize the cake topper itself.
Some of the top places to go for Custom Cakes include:
Birthday Cakes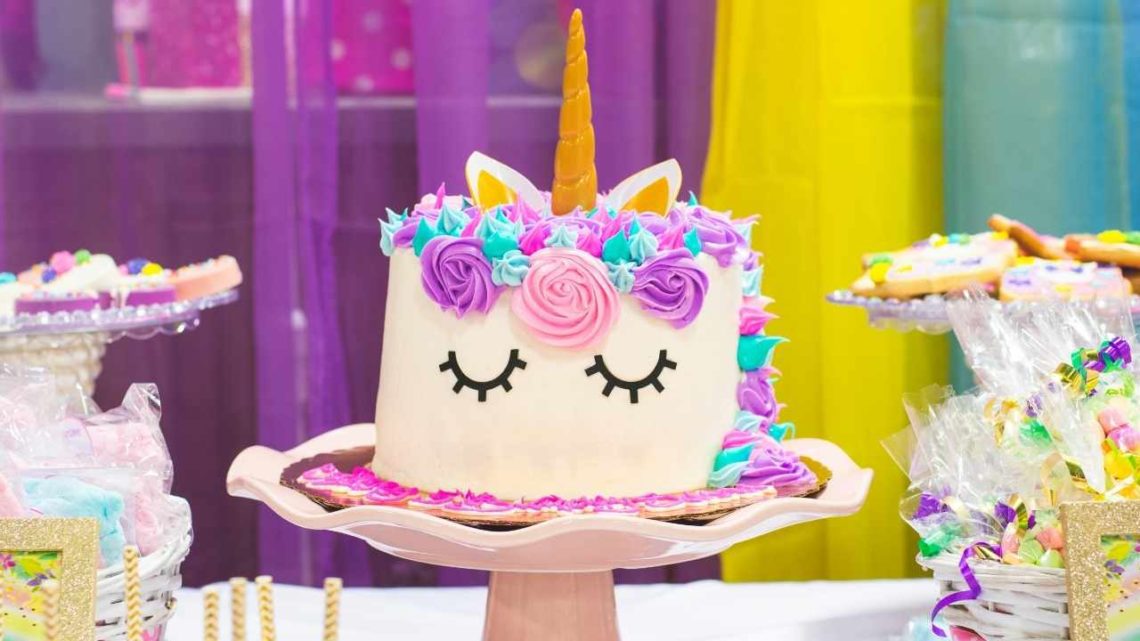 The quintessential cake celebration involves birthdays. No matter how old someone turns, this is always a reason to go with a beautiful cake.
While there is nothing wrong with a standard cake with some candles on top, birthday cakes come in all shapes and sizes.
Sometimes, birthday cakes in Las Vegas build on the casino theme, while there might be other situations where Las Vegas birthday cakes could involve favorite movie scenes, favorite cars, or even an animal!
Some of the top places to look for birthday cakes in Las Vegas include:
Wedding Cakes
Wedding cakes are among the most extravagant cakes out there.
When a couple is looking for a wedding cake in Nevada, they are usually looking for a layered cake that features multiple flavors. Everyone at the reception has something they are going to enjoy. Some people in Las Vegas also love to use the "Welcome to Las Vegas" sign as a cake topper!
Some of the most popular places to go for wedding cakes in Las Vegas include Pastry Palace in Westlake Center and Cake Designs on W Sahara!
Both of these bakeries are known for specializing in wedding cakes and provide exceptional creativity with all of their designs.
Cake Delivery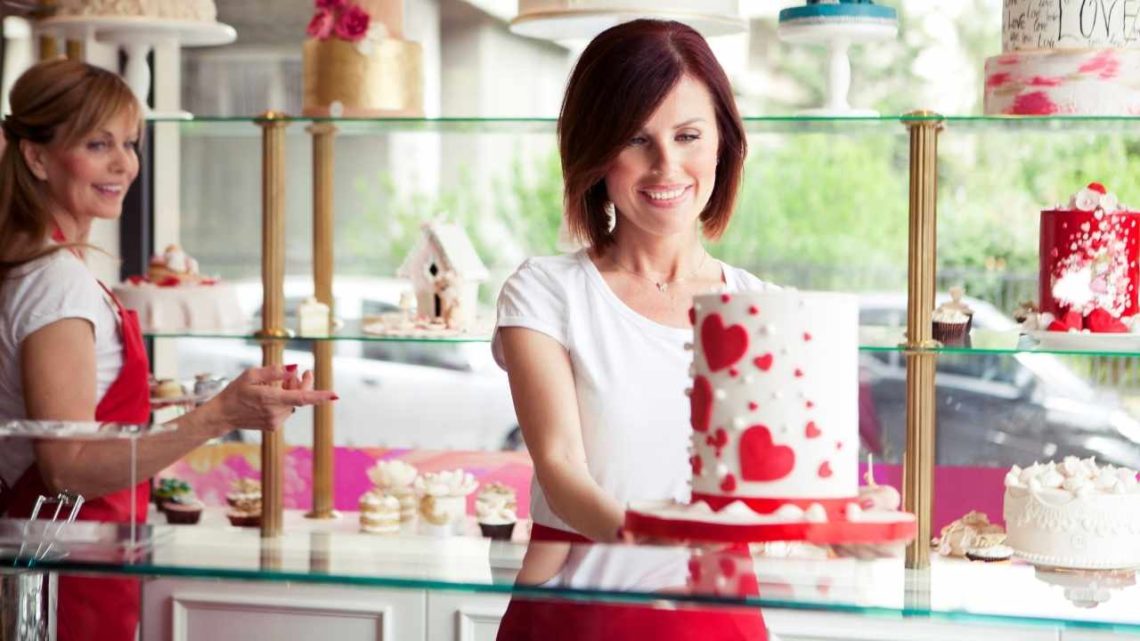 During the past few years, there has also been a dramatic rise in the demand for cake delivery services as well!
There is nothing quite like having a fresh cake delivered by a trained professional. Some of the top locations in Las Vegas that provide cake delivery services include:
In some situations, these locations might even be willing to provide a discount for larger delivery orders.
Vegan Cake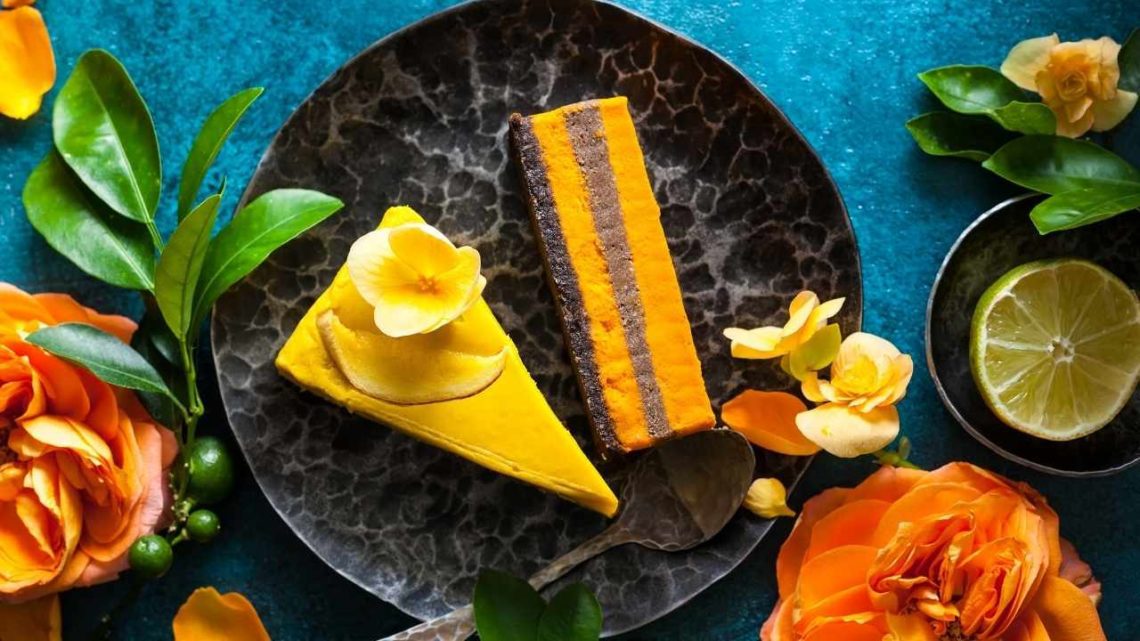 Those looking for vegan cakes will have plenty of options when it comes to cake choices in Las Vegas.
The most popular flavors include vegan chocolate cakes, vegan funfetti cakes, and vegan white cakes!
Some of the top places to go for vegan cakes in Las Vegas include:
Just specify if there are any additional allergies to make sure the cake is perfect!
Cake Pops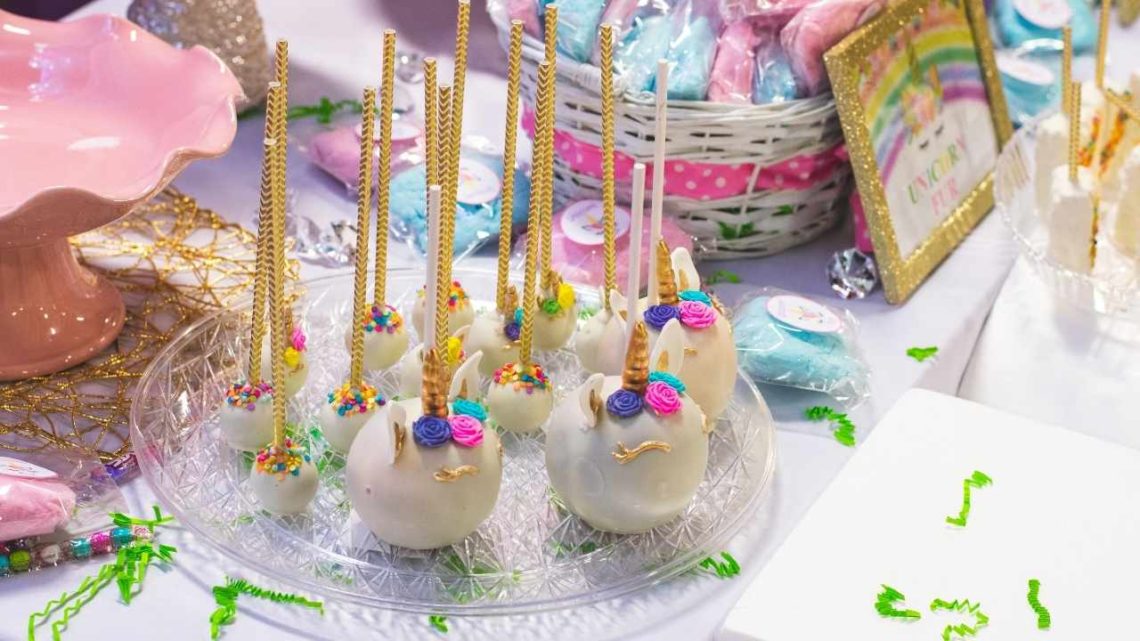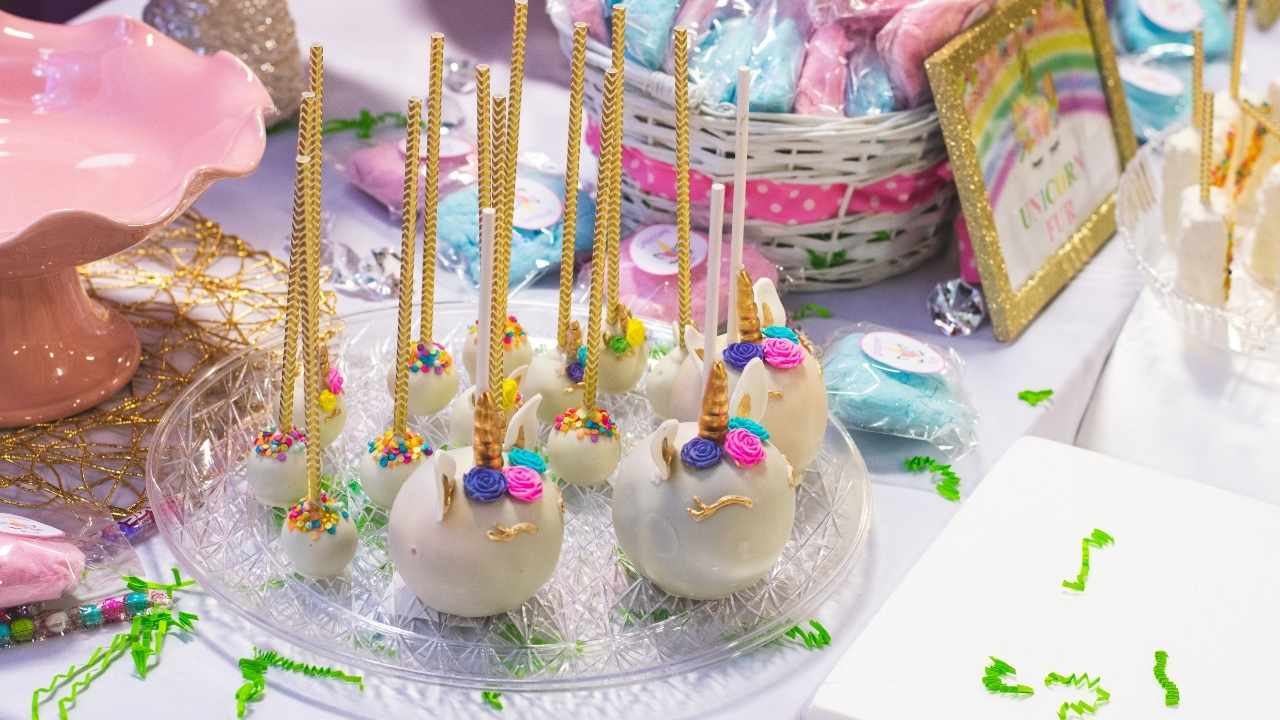 One of the most famous twists on cakes and cupcakes has been the development of cake pops.
Cake pops are a great idea because they allow everyone to enjoy bite-sized cakes, meaning that it is possible to feed more people with the same amount of cake.
Cake pops can include Halloween themes, holiday specials, graduation themes, and even favorite animals!
Cupkates in Downtown Container Park is one of the top places to order Cake Pops in Las Vegas!
Ice Cream Cake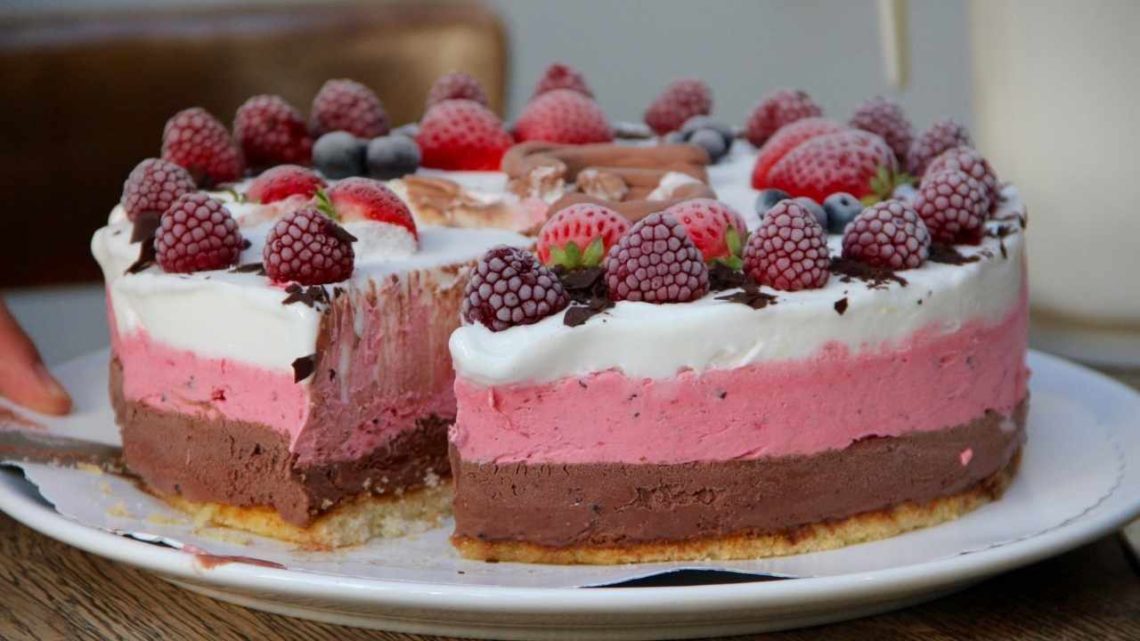 Ice cream cake is a fan favorite in Las Vegas, and there are fantastic places people can look for a delicious ice cream cake. Some of the top ice cream cake stores in Las Vegas include:
Lappert's Ice Cream is located at the California Grand Hotel and Casino
Cold Stone Creamery is located at 6640 N Durango Dr, Suite 150
Baskin Robbins is located at 4420 E Charleston Blvd, Suite 1
With countless flavors from which to choose, plenty of fantastic places will provide a customized ice cream cake.
Dog Cakes
Everyone deserves to enjoy a delicious cake, and this includes dogs. Dog cakes come in countless flavors, including peanut butter delight, carrot peanut butter, banana oat, pumpkin, and even grain-free mini dog cakes.
Some of the top places in Las Vegas for dog cakes include:
Three Dog Bakery is located at 2110 N Rampart Blvd, Suite 150
Woof Gang Bakery and Grooming Las Vegas, located at 7080 N Durango Drive, Suite 140
CBD Dog Treats Las Vegas
Pet parents can make their furry friends' days with some delicious dog cakes.
Tres Leches Cake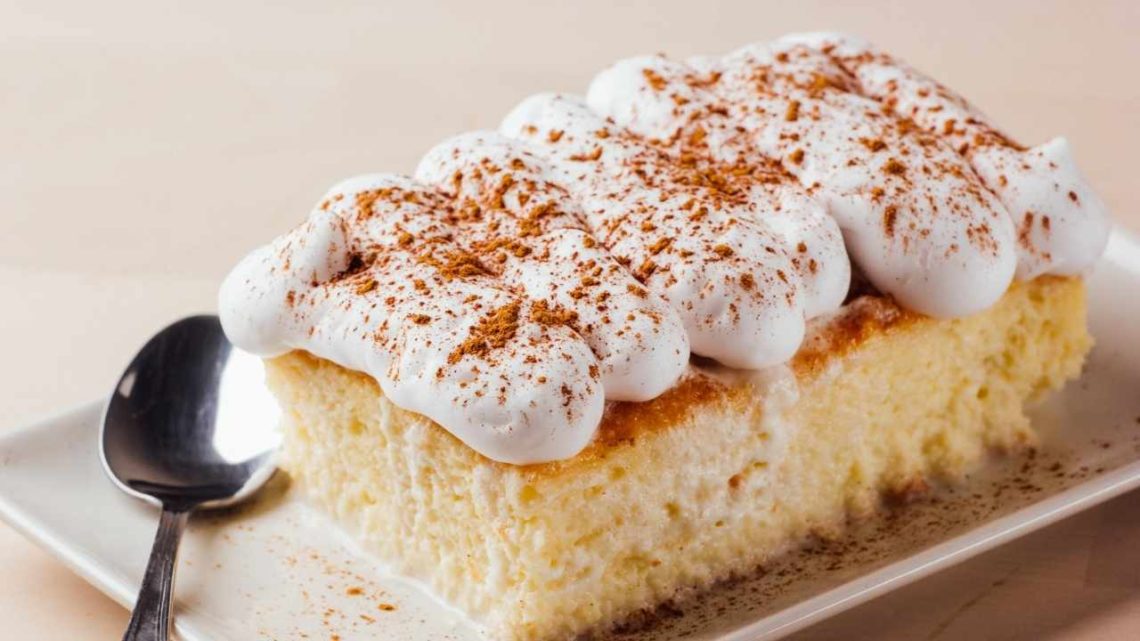 One of the most popular types of cakes in Las Vegas is a tres leches cake.
In some cases, the tres leches cake will omit the butter, leading to a very light cake with many air bubbles. Usually topped with strawberries and icing, this is a delicious way to feed a crowd.
For a traditional tres leches cake in las Vegas, Panaderia Y Pasteleria Latina on W Charleston is one of the top local places to go for an authentic tres leches cake!
King Cake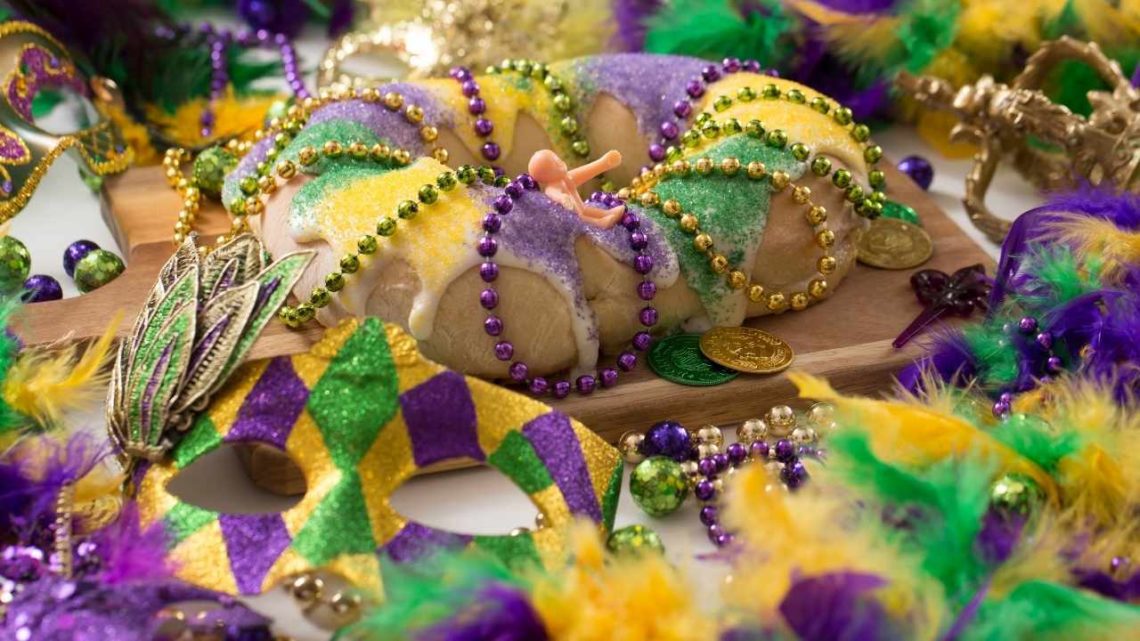 One of the most popular cakes at celebrations is called a king cake.
Usually, a king cake is made during Mardi Gras; however, in Las Vegas, it is possible to find a king cake at any point throughout the year.
The king cake is made with a small figurine of a baby inside of it. The person who gets the baby in their slice of cake will have luck and prosperity for the next year.
Freed's Bakery has a delicious specialty king cake that they roll out every Mardi Gras. A gorgeous cake complete with meticulous decorations, this king cake will bring every party together.
District: Donuts. Sliders. Brew.
District: Donuts. Sliders. Brew is a favorite of New Orleans; however, the donut shop also opened up a Las Vegas location.
As the name suggests, District: Donuts. Sliders. The brew features more than just donuts; however, their cosmopolitan donut selection has undoubtedly grabbed people's attention everywhere.
Brew includes the chocolate blackout donut and the bananas Foster donut. Also, District: Donuts. Sliders.
In addition, District: Donuts. Sliders. The brew is also known for its wide variety of coffees and espressos, including a famed nitro cold brew, chocolate milk made in-house, and even Vietnamese iced coffee. With such a wide selection, there is something for everyone here!
---
Retro Cakes
Retro cakes are an excellent option for providing a throwback to old-school cake recipes and favorites! Some of the top retro cake ideas in Las Vegas include:
The Madeira Cake: Nothing tastes like the Madeira cake, which is a sponge cake that is commonly found at weddings and is usually served with a glass of Madeira wine as well
The Orange Aperol Upside-Down Cake: This is a tart, delicious cake that comes complete with orange slices on top (or on the bottom!) of this cake
The Chocolate Swiss Roll: This is a delicious chocolate cake rolled into a tasty log that comes complete with a chocolate cream filling
It is a good idea to give Retro Bakery a try for all of these retro cakes and more! Located in the Northwest part of Las Vegas, this bakery specializes in retro desserts, including amazing cakes.
Baby Shower Cakes
When it comes to baby shower cakes in Las Vegas, there are plenty of ideas from which to choose.
These include cupcakes, cake pops, and traditional cakes. Usually, baby shower cakes are filled with either blue or pink filling, allowing everyone to enjoy the fun of a surprise gender reveal when they bite into the delicious dessert.
Some of the top places for baby shower cakes in Las Vegas include:
Bachelorette Party Cakes
No bachelorette party is complete without a cake. Bachelorette party cakes often include a creative saying on the cake, a reference to an inside joke, or even a cake that features an edgy shape.
Erotic Bakery Cakes Las Vegas is known for providing creative bachelorette cakes to make sure that every bride-to-be enjoys her last celebration as a single lady!
Las Vegas Cake Shops
Some of the top cake shops in the Las Vegas Area include:
Nothing Bundt Cakes
One of the top cake shops in Las Vegas is Nothing Bundt Cakes.
Their delicious, moist, creative cakes come in various flavors, including funfetti, white chocolate raspberry, vanilla, chocolate, orange, and a rotating flavor of the month.
They also have multiple locations in the Las Vegas area, including locations at:
8320 W Sahara Ave, Suite 140
5765 Centennial Center Blvd, Suite 160
7155 S Rainbow Blvd, Suite 120
Furthermore, Nothing Bundt Cakes also makes cakes in varying sizes ranging from individual cakes to large cakes meant to feed a few dozen people.
They even feature bite-sized bundtinis that are similar to cake pops. Finally, Nothing Bundt Cakes often has samples waiting by the front door as well!
Cake Boss (Carlo's Bakery)
Carlo's Las Vegas Bakery is a family-owned bakery and was featured on the hit TLC show Cake Boss. The bakery was first opened more than 100 years ago by Carlo Guastaffero.
The bakery evolved into its modern form in 1964. With multiple descendants of the Guastaffero family now helping to run the bakery, the shop is known for its myriad of cookies, delicious cannolis, and elaborate cakes.
They have thousands of cake designs from which to choose, ranging from wedding cakes to specialty cakes, delicious Italian desserts, and various decorating options.
One of the bakery's most popular cakes is a vanilla rainbow cake with buttercream icing and impressive fondant decorations.
They also provide specialty flavors just for kids. Carlo's Bakery is at 3327 S Las Vegas Blvd in Las Vegas.
Caked
A leading cake shop in Las Vegas, Caked provides both individual and full-sized cakes baked in an endless array of rotating flavors.
With custom cakes, gourmet cupcakes, and a wide variety of other bakery options, their creative, flashy designs always feature bright colors that are sure to grab everyone's attention in the room.
They can design cakes in the shapes of characters, feature custom cake toppers, and match a wide variety of personalized requests.
Caked also provides catering for numerous events, including corporate gatherings, graduations, weddings, and more. Of course, their cakes also taste as great as they look! Caked LV is located at 7175 W Lake Mead Blvd, Suite 118 in Las Vegas.
Cake World
Cake World is one of the most popular bakeries in Las Vegas. This bakery features specialty bakery items, including pastries, pies, cookies, and custom cakes.
They are known for working with their customers personally to come up with creative cakes tailored to meet various occasions.
This bakery provides birthday cakes, graduation cakes, wedding cakes, and more.
This cake shop even delivers!
Cake World is at 32211 N Tenaya Way, Suite 101 in Las Vegas.
Freed's Bakery
Freed's Bakery has been selling delicious baked goods, including cakes, since 1959.
With three generations of family ownership, this modest bakeshop features homemade, creative, customized cakes for just about any occasion; however, Freed's Bakery specializes in wedding cakes.
With decades of experience in bakeries, Freed's Bakery will provide customized cakes for birthdays, graduation, baby showers, holidays, anniversaries, and religious occasions.
They also provide cookies, cupcakes, and other pastries. Finally, for those who would like to make their cakes, Freed's Bakery provides fun, educational cake decorating classes as well.
---
Cakes Decor
Cakes Decor offers boarsds on Pinterest that feature cake ideas from around the world.