Lori Ballen, the owner of this website, benefits from purchases made through her affiliate links.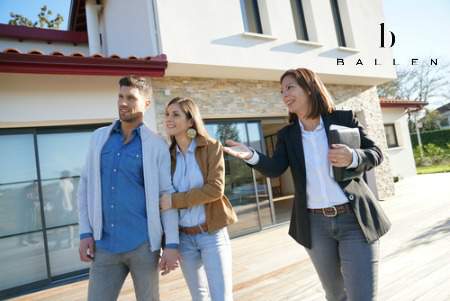 The Las Vegas real estate market remains stable even with the inventory of houses for sale remaining low. Prices continue to increase for homes in the Las Vegas Valley and surrounding areas, including those homes sold through short sales.
According to a report released May 5th by the Greater Las Vegas Association of REALTORS® (GLVAR), median price of Las Vegas houses listed during April through its Multiple Listing Service (MLS) was $220,600, an increase of 3.8 percent from last year's $212,568. Median price of condominiums and townhouses sold in April increased an impressive 4.3 percent, at $119,900, in contrast to April of last year's $115,000.
Though the supply of houses remains tight for the Las Vegas area, there is continued stability when it comes to the price of houses. This may very well be one of the longest running periods of such stability in quite some time.
Inventory Low but Market Stable
According to the report, the total number of residential properties sold in April was 3,518, compared to April of last year when 3,379 homes, condominiums, and townhomes sold. While 2.4 percent more homes sold, 0.7 percent fewer condos and townhomes sold this year compared to last.
The market continues to show signs of improvement as we move into summer, with marked increases since the years prior to 2014.
The real estate market is considered balanced with a six-month supply of inventory. However, the current Las Vegas inventory consists of less than a three-month supply of houses for sale.
GLVAR, through its MLS in April, recorded 13,799 single-family homes for sale, an increase of 0.4 percent from April of 2015. There were 3,581 condos, high-rise condos, and townhomes listed for sale in GLVAR's MLS in April, a decrease of 1.2 percent from last year.
By month's end, GLVAR's reports indicated 7,357 single-family homes remained for sale without receiving offers, up 0.8 percent from April of last year. Condos and townhomes also experienced an 8.5 percent decrease from last year with 2,231 properties listed for sale without receiving offers.
Distressed Homes and Short Sales
On the up side, fewer homeowners listed their houses for sale due to distress, with an increase in traditional home sales versus short sales wherein lenders control the transaction, allowing the owner to sell the house for less than they owe. In April, 4.5 percent of local sales were short sales, down 7.2 percent from last year. They note that 7.1 percent of sales were bank-owned, a decrease from 8.3 percent from April of 2015.
There is good news for those who may choose the short sale option in 2016 because Congress extended the Mortgage Forgiveness Relief Act of 2007. This means that distressed homeowners receive a tax break when selling through a short sale. Otherwise, the amount a lender wrote off would be considered taxable for the seller. Add the extended tax relief to the fact that the price of a single-family home sold as part of a short sale averaged $185,000 in April, which was up from $172,250 last year, and this may be a favorable time for short sales.
Cash purchases are down from 30.4 percent in April of last year to 28.1 percent this year in Southern Nevada. This change indicates that investors are still stimulating the market, but their influence maintains a steady decline.
Wondering what your home might be worth? Find out instantly with our 15-second home value calculator.
Here's the most recent home listings just added to the database in the average price range for Las Vegas. All homes here are priced at $220,600 or less.