Lori Ballen, the owner of this website, benefits from purchases made through her affiliate links.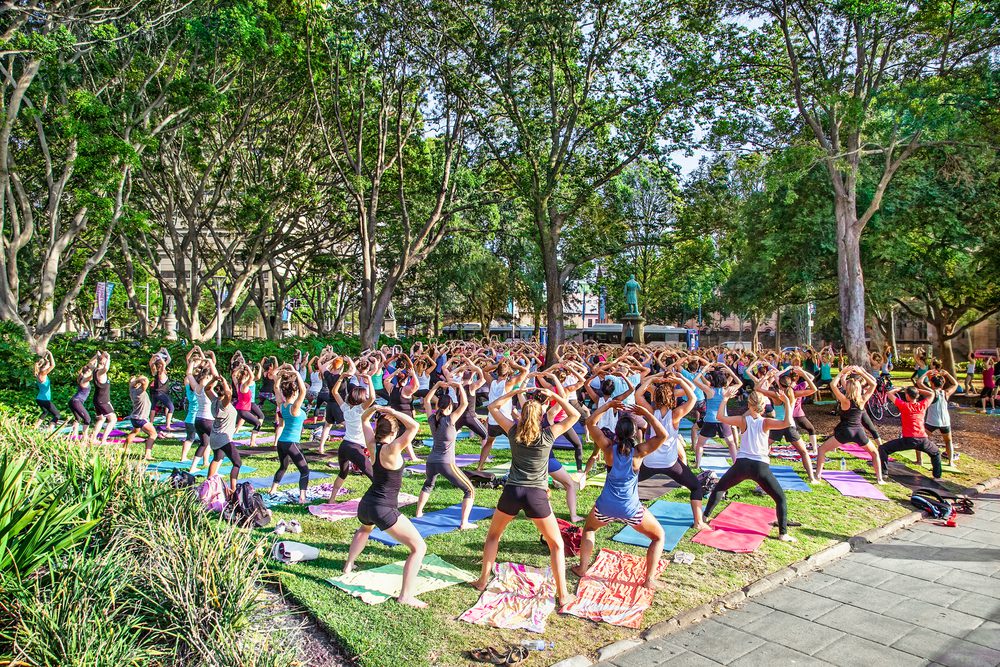 Excited to get outdoors in this gorgeous weather? It's time to get fit and fabulous – Yoga style! Downtown Summerlin (the beautiful new outdoor mall) is excited to offer  Yoga On The Lawn with Trufusion. Back by popular demand, Yoga On the Lawn offers classes for all levels.
Move over casinos, give us Yoga!
When is Yoga on the Lawn?
You can attend a lesson any Thursday from 6:30 to 7:30 PM from April 27, 2017 through September 28th, 2017. For residents of Las Vegas, this event is held at no charge. This is one of the many perks Las Vegas locals have. As the sun sets in our beautiful mountains, the class will face Red Rock Canyon. What a finish!
Summerlin is focused on wellness and residents love outdoor lifestyles. These are part of the hallmark Summerlin Life. Las Vegas loves it's nice weather year round and enjoys outdoor events whenever possible. Although hot in the Summers, Yoga can be done at any time and at any temperature.
Instructors ask that you Please bring a mat, your towel and water bottle as each practice ends with Namaste.
You'll find Downtown Summerlin at Sahara and the 215 near the Red Rock Casino. Downtown Summerlin offers dinining, shopping, movies, entertainment, cooking classes, parades, and events like this one. It's exactly what Summerlin needed to give it's 100,000 + residents a local hot spot right in their backyard.
Others have asked: What are the best Yoga Classes in Las Vegas?