Lori Ballen, the owner of this website, benefits from purchases made through her affiliate links.
As a real estate agent myself, and as someone who has done both rented and owned, I believe there are pros and cons to renting or owning a home. So, should you rent or should you own your home?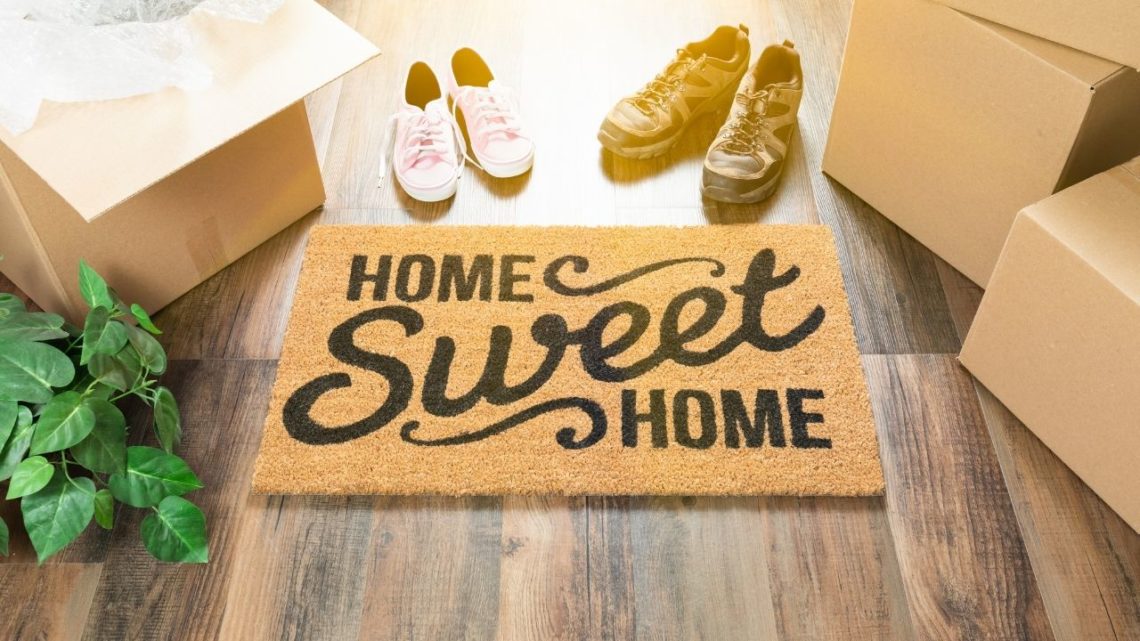 Lori Ballen Team
Choose a real estate agent that can help you achieve your goals. Buy, Sell, Refer with Lori Ballen Team of Keller Williams Realty Las Vegas.
For years, financial planners told people that owning a home was cheaper than renting. They even said that you should view your home as a financial investment.
The truth is that homeownership is not always the best option, and in almost all cases, it is undoubtedly not the cheaper of the two options. 
As with anything else, you have to look at each option's pros and cons and carefully consider what matters to you and what does not matter in terms of those pros and cons.
Always start with the cons.
The Cons of Renting a Home 
The owner of the home can decide to sell the property. 
In most cases, you will be given a 60-day notice, but sometimes, you may only get a 30-day notice. 
You will then need to find a home in the same school district for your children and within a reasonable commuting distance of your job.
In most cases, you will be leaving your current neighborhood and the friends you and your children have made. 
---
You cannot make changes or improvements to the home without your landlord's permission.
If you hate the color of the walls, you may be stuck with it. If you want to update the bathroom fixtures, you may be out of luck, or you may have to pay for the upgrades out of your pocket.
If and when you move, you can't take the upgrades with you. 
---
You will have a lease.
If you need to move, you will have to pay for the months left in your lease. For example, you have a one-year lease, but after four months, your employer informs you that you are being transferred to a different city, so you have to move.
Because you have a lease, you still owe your landlord for six months of rent or whatever penalty the lease details otherwise.
If you do not pay it, he can take you to court, get a judgment against you, report it to the credit bureaus, and possibly garnish your wages. 
---
If you have or want pets, they may not be allowed.
If they are allowed, you will pay a hefty pet deposit for each pet. Pet deposits are often even required for pets that will always stay outdoors.
Some landlords will only allow certain types of pets or pets under a certain weight or size. 
---
Your landlord can decide to raise your rent at the end of your lease.
Typically, the most prolonged lease period is two years. Some landlords do not require a lease after one year, however.
In either case, at the end of the lease period, the rent can be increased. You either have to agree to the higher rent or move.
While it is the landlord's responsibility to make needed repairs to the home, not all landlords are good about doing so in a timely manner.
If you are renting through a property management company, repairs are often made as soon as possible.
If you are renting from an individual, this may not be the case. 
---
No Equity in The home
You have no equity in the property. You cannot leave the property to your children when you die.
You can't sell it. You can't borrow against it. It's not an asset, and you are paying the landlord's mortgage every month, building their net worth, rather than your own.
The Cons of Owning a Home
The biggest drawback to owning your home is the cost. To purchase the house, you need good credit and a decent down payment in most cases.
In some cases, such as when a home is owner financed, you may not need good credit, but you will typically have a much higher interest rate. You may be required to pay all or some of the closing costs.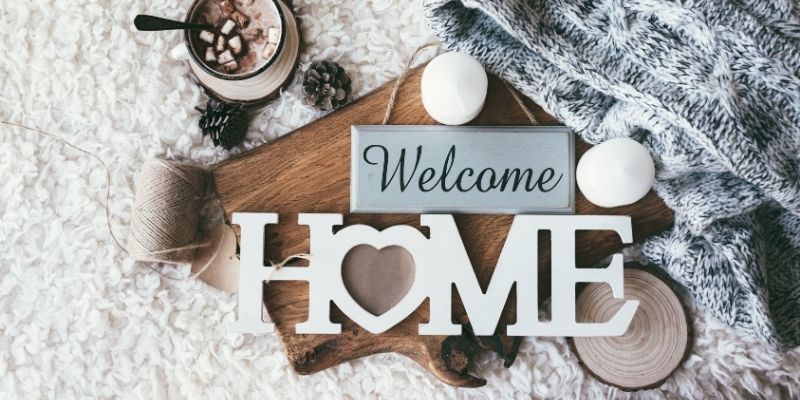 The mortgage payment is not the only payment you will be making.
You will have to pay for mortgage insurance, homeowner's insurance, property taxes, maintenance, utilities, HOA fees, and repairs.
If it breaks – and it will – you have to make the repairs or pay someone else to do it. If you make the repairs yourself, you will still have the cost of buying parts to make the repairs. 
Most mortgage companies will also want you to pay the first year's premiums on your homeowner's policy instead of making quarterly or monthly payments.
Depending on the neighborhood, you may also have to pay yearly or monthly Home Owners Association (HOA) dues. 
---
When you own your home, you have to pay for all the utilities you will be using.
Often, when you rent, your water, trash, or other utilities might be paid. But this is not the case when you are buying a home.
You will need to pay deposits and monthly bills for power, gas, water, trash pickup, paid television, and whatever other utilities you need. 
---
If someone gets hurt on your property, it is your responsibility.
Your homeowner's insurance should cover this, but you may still be responsible for a portion of the costs, and you can be sure your insurance premiums will rise. 
---
Selling in a Hurry might Cost More
If you need to move for any reason, you will need to sell your home, or at the very least, rent it out at a rental price that will cover the expenses related to the home, including the mortgage payment.
This is not an easy thing to do, and it takes time. You may lose money on the sale, especially if you are in a hurry to sell. 
The Pros of Renting a Home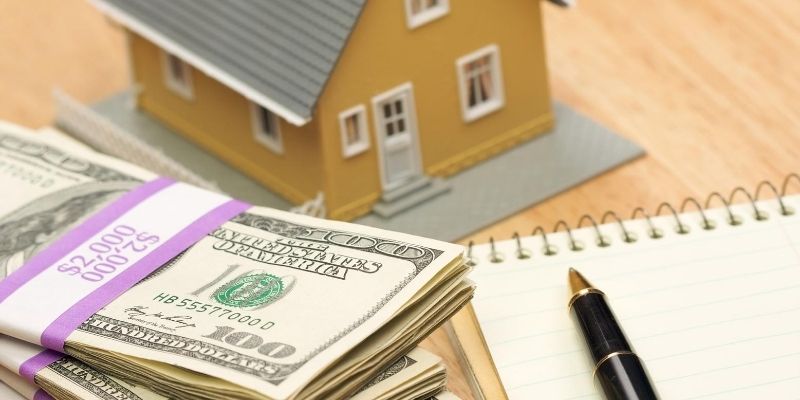 It's an Easy Transition at the end of the lease.
If you rent and need to move, you notify your landlord or property management company and move.
Your lease will specify how much notice you are required to give.
As long as you've fulfilled the time requirements of your lease, you can walk away without a problem.
If you are not sure you will be staying in the same area long-term, renting is a good option. Renting gives you the time and freedom to determine where you want to live and raise your family.
Renting is almost always the best option when you are just striking out on your own for the first time. 
---
Built-in Repair Coverage
You don't have to pay for any repairs made to the home, or any maintenance costs, such as replacing the roof when it becomes too old.
One caveat to this advantage is that your lease may state that you are responsible for the cost of repairs if you caused the damage or accountable for a fixed amount of money for the repair, such as $50. 
---
Credit Score Can Be Lower
Your credit may not matter as much when you apply to rent a home or apartment. Mortgage lenders typically require a very high credit score, while property management companies and landlords do not.
A property management company will probably take a look at your credit, but they are primarily looking to see if you have any reported evictions in your past. 
---
Included Utilities
Your rent may also include the costs of some utilities, such as your water or cable. In some instances, all of your utility bills may be included in the rental payment. 
---
Lower Costs To Move In
The cost of getting into a rental house or apartment is far lower than the upfront costs of buying a home, and the process of renting is also much faster than the time it takes to close on a home. 
---
More Choices, Potentially
By renting, you may be able to live in a neighborhood where you actually could not afford to buy a home. Of course, this is just a possibility and not a set rule.
You will have to compare the cost of the rent to the cost of owning a home in the same neighborhood. Naturally, the rent is higher for a nicer home in a desirable neighborhood. 
---
No Equity
By renting, you are building no equity in the home, and it cannot be considered one of your assets.
However, you might have money you can use for other investment vehicles, such as CD's, stocks, bonds, or other assets. 
The Pros of Owning a Home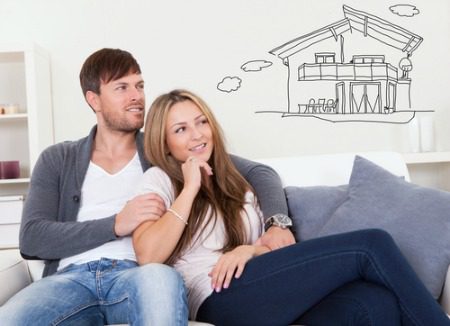 Sense of Security
If you own your home, you have a greater sense of security. Nobody can sell the house out from under you.
The only way you can be tossed out is if you don't pay your mortgage for a certain period of time. 
---
Asset
You can use your home to obtain loans after you have built up equity in the property.
If you need to renovate your home or have a financial emergency unrelated to your home, such as high medical bills, you can take out a home equity loan or even a second mortgage.
Your home is an asset, but it is not an investment unless you plan to sell the house at some point. 
---
Your Choice of Design
You can paint the walls any color you like and make any changes you want to the inside of the home.
Making changes to the outside of the home or the landscaping is also possible, but if you have an HOA, there may be limitations as to what you can do.
For example, you may be limited to the colors you can paint your home. You may also be limited in other ways regarding the exterior of your home and landscaping. Check the HOA rules before you purchase your home!
---
Tax Credits
As a homeowner, certain tax credits may be available to you, such as deductions for the mortgage interest you have paid throughout the year.
Be sure to ask your tax preparer or accountant about any homeowner deductions you may be eligible for. 
---
Community
With the knowledge that you will be living in the home for the rest of your life, if that is the case, you can build your life around that home.
For example, you can build close relationships with neighbors, build relationships with local businesses you will frequent for many years to come, join a local church, and participate in other local activities.
You can do these things if you rent, but you are more likely to build your life around your neighborhood if you own your home.
Renting is not the best option for everybody, but buying a home is not always the best option. There are many factors you need to consider, aside from the pros and cons.
For example:
Do you know how long you will be living in the area
Can you rent a home in the school district you want for your children?
Can you rent a home in the neighborhood you prefer?
What can you afford at this point in your life?
In either instance, you commit to a time requirement that is much shorter if you rent, but you are also making a financial commitment.
How much time and money are you willing to commit?
Don't be pushed into buying a home you are not ready to buy. On the other hand, don't rent just because you are afraid to buy. Face your fears.
Examine them to see what solutions are available if those fears come to pass.
Then, consider your situation and the pros and cons of either renting or buying your home.