Buying the home of your dreams can be full of costs you may be unaware of. Most of these are unavoidable and buyers must make sure that they have enough funds put aside to meet these expenses, in addition to finding the down payment. Here are the eight most common expenses.
Click to see Just Listed Homes with Map!
#1: Inspection Fees
The mortgage appraisal normally entails a visit by the lender's surveyor to check the property is not being sold at a vastly inflated price, and that there are no obvious structural problems.
A home inspection, on the other hand, tests the construction of the walls, ceilings, roof and other structural elements of the building, evaluates the driveway, landscaping, drainage, and exterior, checks the plumbing, electrical systems, HVAC equipment, furnaces, smoke detectors and even appliances. In other words, it's a detailed report of the home's condition that raises any red flags for potential buyers.
In Nevada, you can Expect to pay $350 and up for a decent home inspection.
People ask: Is it a buyer's market or a seller's market today?
Here are a few new listings:

#2: Closing Costs
Closing costs are the fees charged by mortgage lenders and third parties related to the purchase of your home.
They include a fee for checking your credit report, loan origination fee, government recording charges, appraisal fee, title service fee and title insurance. Some buyers are able to negotiate with the seller for a contribution toward these costs; otherwise, expect to pay between 2 and 5 percent of the purchase price in closing costs.
According to a recent survey, on average buyers pay around $3,700.
People also ask: What Credit Score is Needed to Buy a House?
#3: Property Tax
As long as you know the assessed value of your home, you can calculate your proposed property taxes yourself and it really isn't as hard as it looks. The formula is straightforward and only requires a calculator.
Once you have an understanding of your property tax rates, you will be able to more effectively plan your payments in your budgeting strategy. The following example of calculating property taxes has been done using district # 200 rates ( Las Vegas )and is assuming a property value of $ 250,000.
Also, keep in mind that this calculation does not take into account any property tax exemptions that your home may be qualified to receive.
1. Calculate the assessed value by multiplying the taxable value by the assessment ratio of
35% (Nevada state law sets this ratio) … So in this example:
$250,000 x .35 = $87,500 (your assessed value).
2. Locate the property tax rate for your particular district. Your district is # 200 and the in 2012- 2013 fiscal year the property tax rate was set at 3.2782
3. Simply just multiply the property tax rate by the your assessed value .032782 ( district tax rate) x $87,500 ( your assessed value )= $2868.425
4. Your property taxes would be calculated at $2868.43 per annum
People want to know: How long does it take to Close a House in Las Vegas?
#4: Mortgage Insurance
If you take out a conventional loan with a loan-to-value ratio (the amount you borrow compared to the value of your home) of 80 percent or more, then you likely will pay private mortgage insurance.
PMI pays the mortgage company if you don't make pay your mortgage. Typically, the insurance premium is added to your monthly mortgage payment, but that payment reduces as you pay down the loan and stops when you have 20 percent equity.
FHA borrowers always pay mortgage insurance for the full lifetime of the loan.
Others have wondered: Should I rent or Buy a house?
#5: Homeowners Insurance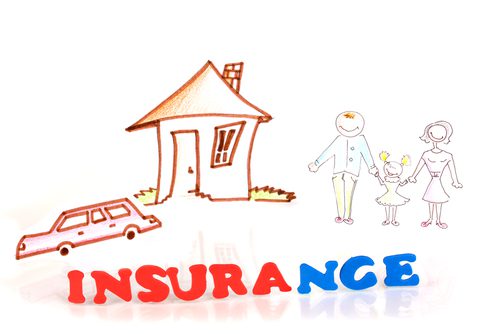 Homeowners insurance pays out if your home is damaged or destroyed by any of the calamities listed on the policy.
The more risks the policy covers, the higher the premium. Homes in earthquake, flood or hurricane zones may need additional insurance.
In most cases, the mortgage company asks you to pay your property tax and insurance premiums into an escrow account each month.
The lender, via an escrow company, takes money from the escrow account to pay your bills. This gives the lender peace of mind that your bills are being paid on time.
Most lenders ask for large escrow deposits up front, and this often throws first-time homebuyers a loop. Borrowers are often required to deposit a full years' worth of homeowner's insurance premiums, plus several months' property tax, in advance. That can run to several thousand dollars, depending on where you live.
#6: HOA and Condo Fees

Homeowners association and condo fees pay for communal expenses, such as painting the lobby, landscaping and cleaning the communal pool. They are also money out of your pocket.
Ask to see the HOAs financial document before you commit to buy, and check that you can afford the payments.
Failing to pay an HOA bill has serious consequences. In most cases, the HOA can fine you. In serious cases of default, the HOA may foreclose your home.
Here are some homes for sale in Las Vegas with no HOA.
#7: Moving Costs
Unless your family and friends are prepared to help you shift boxes into your new home, a moving truck is inevitable. Costs vary, depending on whether you hire a truck and move, or call in a professional moving company. The further you have to travel, and the more stuff you have to move, the more you pay.
Most companies can give you a quote over the phone.
#8: Maintenance
When the keys are delivered you're on your own: which means that if the pipes burst in the early hours of the morning, you're the one who has to fix it.
Having a few DIY skills can help keep the costs down, but there are some things, such as mitigating mold in a damp basement, that you may not be able to do yourself.
Home maintenance costs run, on average, to 1 to 2 percent of the home's value each year, though older homes may cost more. Aim to establish an emergency fund to handle any unwelcome surprises.
The Good News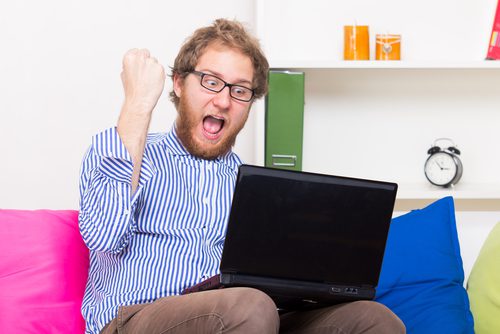 It's worth noting that most of the additional costs borrower's face aren't exactly hidden and, if you're worrying about whether you can afford a home, you probably shouldn't. Here's why. By law, your lender must make sure that you can afford your mortgage.
Before underwriting your loan, the lender adds up your monthly expenses, including your mortgage payment and all the costs listed above, and verifies that these expenses do not exceed a certain proportion of your income – a maximum of 43 percent, but most lenders look for a lower debt load of around one-third of your income.
After all, they don't want you to run into financial trouble and not be able to make the monthly payment.
Before you close, you'll receive an estimate that sets out the costs associated with your home loan.
In other words, you know up front what your closing costs are going to be and can budget for them. If you're not sure about anything, ask your Las Vegas real estate agent (702)-604-7739 to reach Ballen Vegas and connect with a lender to guide you through the process.