Many have asked "Should I sell or rent out my house?" Some Nevada home owners consider turning a property into a rental property rather than selling their home. There are pros and cons to selling a house in Las Vegas Nevada as well as deciding to turn the property into a Las Vegas rental..
Pros and cons of selling a house in Las Vegas
One downside to selling is that if your property sells before you have purchased and moved into a new home, you may have to move into interim housing, which will mean more of an expense, not to mention the potential inconvenience. Some sellers expect that their home will sit for a while before selling, but with current figures demonstrating the welcome increase in home sales, that may not be the case. Have a back-up plan should your home sell before you are able to move into your new home.
While you may be an anxious seller, being too anxious can be a disadvantage in the sale of your home. While you may be in a seller's market, that does not mean you have to jump at the first offer. Instead of being overly anxious to sell, take the time to determine how to increase the value of your home. Could you add curb appeal or perhaps update the patio or backyard area?
On the other hand, you want to take all offers seriously. If you have a good initial offer, that does not necessarily mean a better offer will come along tomorrow. If you fail to consider that first offer, you may risk losing a serious buyer.
If you want to sell your home, now may very well be the best time. The economic collapse of a few years ago is the best example of what can happen if you have a property to sell but sit on it, hoping for a better market.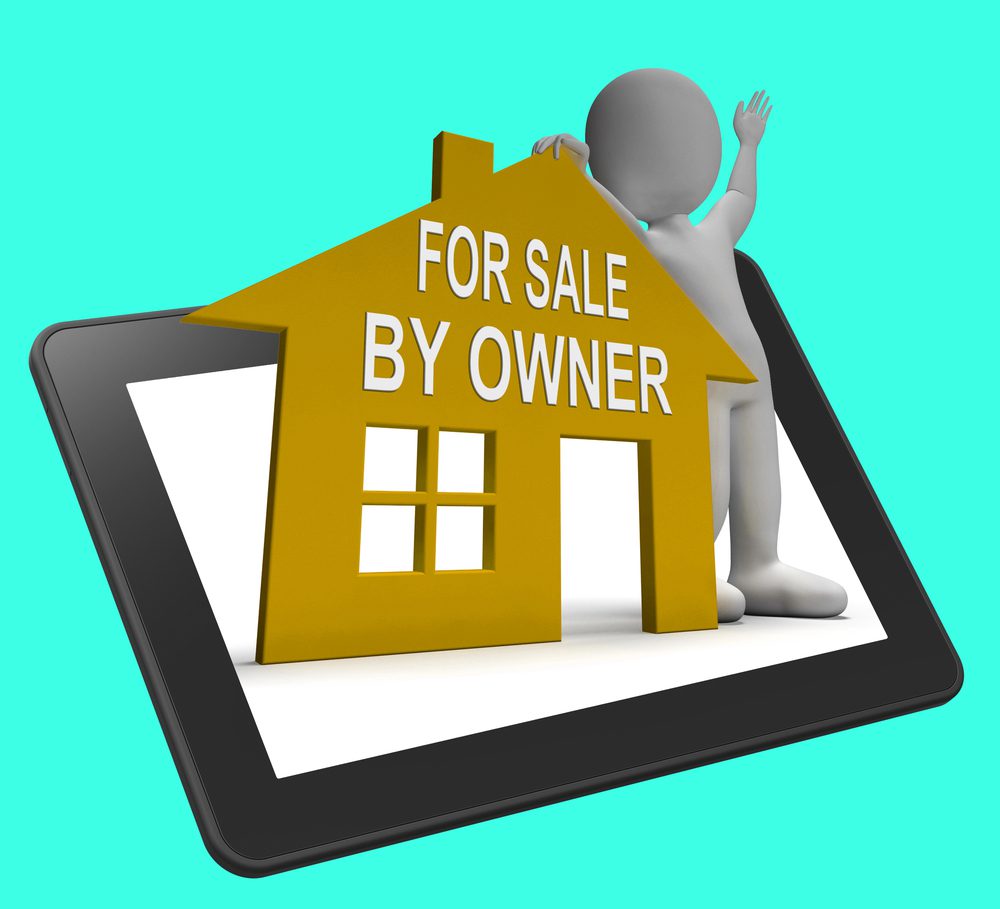 Selling your home yourself may seem a great idea. It can very easily backfire. When you offer a home for sale by owner (FSBO), you think you are avoiding paying a realtor's commission but in the long-run, it will likely prove well worth the commission to entrust the sale of your home to an experienced real estate agent. Quicken Loans points out that while you may avoid the commission fees and can easily talk about the amenities, you run the risk of selling your home for far less than its true value. In fact, homes FSBO typically "sells for about 15% less than homes sold through a realtor." Only realtors have the ability to give your home the exposure it deserves. Without that exposure, your home may not sell as quickly or at the best price. Educating yourself on all the legalities and procedures of selling a home is not an easy process. If attempting to sell your home yourself, you may discover you really need an experienced realtor after all. MSN Money explains that in 2012, only 9% of all homes sales were FSBO and that one-third of those sales were sales where the buyer was already known to the seller. There is no doubt that while it is possible to sell your home yourself, that the advantages of using the services of an experienced real estate agent will save time, has the potential to present your home to more buyers, can negotiate a great price and in the long-run, possibly even save you the problem of complicated legal issues.
Renting vs. selling your home
Some home owners may consider renting out their property with the perception that they will receive a good income from doing so. There are pros and cons of renting, just like there are in selling a home. One of those areas that a landlord may assume will offer a huge break is in paying taxes on rental properties. Renting your home does allow you to write off necessary repairs to the home but an owner can only take the full deduction if the repair does not significantly add value to the property. While you may like to add new, trendy lighting inside or outside the home so you can charge higher rent, that will not allow you to claim it as a "necessary repair." Necessary repairs include such things as replacing or repairing a leaky roof or replacing a faulty water heater, not property upgrades. Improvements can be written off; however an improvement that adds value or prolongs the life of the property is not fully deductible in a single tax year. All Property Management explains that you divide the total value of the property by 27.5 years "to figure out the yearly deduction you can take." There are other deductions that a property owner can take, such as normal property upkeep, interest and advertising, but the pros and cons of renting should be weighed against those of selling the property. If you want to reap the benefits of a seller's market and avoid potential headaches of tenants who may damage the property or having to file eviction or pay for upkeep of the property down the road, then selling may be the path to take.
5 Essential Considerations before Renting Out Property for Short-Term Leases
Renting out an investment property for short-term leases can be extremely profitable, particularly if the location is likely to be attractive to tourists or business people. However, although the financial rewards are usually much better than they are with long-term rentals, there are some important additional preparations to take.
1 – Insurance and Liability
A standard home owners insurance policy likely won't allow you to rent out your property to holiday makers without invalidating any claims. However, having a suitable policy is essential, since there is a higher chance of damage occurring when you have multiple guests. Even more importantly, you could be held accountable for any accidents that might occur in your property when renting out, so you'll need to have appropriate liability insurance to safeguard you from potentially costly legal action.
2 – Advertising
Advertising your property doesn't have to cost anything, since the Internet affords plenty of free options that require no down payment and only take a commission from confirmed bookings. Among the most popular online advertising resources for property investors looking for vacationers are booking.com, airbnb.com and lastminute.com. You may also want to consider setting up your own website, particularly if you have multiple rental properties or offer any additional services.
3 – Cleaning and Maintenance
One of the bigger drawbacks of short-term rentals is that you'll need to work hard to keep the property in pristine condition at all times. You will also need to be on-hand to check in new guests, take payments and exchange keys when they leave. If you also work full-time, then you'll need to hire someone to help out with cleaning and check-ins, since flexibility and good time-keeping are essential for making your short-term rentals successful.
4 – Utility Bills and Deposits
Enormous utility bills present a common shock to owners of short-term rental properties. After all, many guests are not likely to care too much about putting the heating on maximum and leaving it on when they're not home. Another issue is possible damage to the contents of the property that might not be worth making an insurance claim for. To safeguard yourself from damage, theft or excessive use of utilities, always insist on taking a cash deposit beforehand.
5 – Pricing
Pricing for holiday rentals can be complicated, since you will need to take a multitude of factors into account, such as location, size of the property and time of year. You may also need to adjust your rates on occasion in accordance with current tourism trends. You may also be able to get away with increasing your rates during public holidays and other major events. However, it is important to be as flexible as possible as well as be prepared to offer discounts for longer stays and repeat guests.
Conclusion
One of the main advantages of short-term property rentals is that, although there's a higher risk involved, you don't have to make any long-term commitment. If you think your investment property might offer enough potential for profitability in the tourism market, you don't have much to lose by checking it out. Most importantly, ensure you have a suitable insurance policy in place to provide financial protection should the worst happen.
Considering a move?
Call Ballen at 1-800-805-8354 to be paired with a great real estate agent anywhere in the nation.