Lori Ballen, the owner of this website, benefits from purchases made through her affiliate links.
Las Vegas, Nevada, is quickly attracting real estate builders from all over the country. They aim to develop a different style of living within each neighborhood that they build.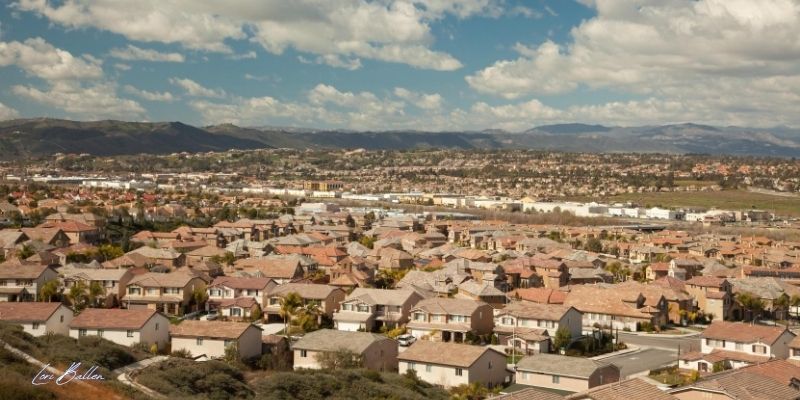 Anyone seeking to move into new and unique areas will find neighborhoods with homes built to rent. Regardless of the financial choice to pay for the home, each neighborhood development offers unique benefits and amenities.
Cactus Cliff
American Homes 4 Rent is a company that specializes in renting homes to people. Their new development in Las Vegas will feature 35 new homes that range in size from 1,800 to 2,200 square feet. The average monthly rent is around $1,700. Rent varies by residence and size but overall is affordable given the prestige of the area.
The project name is called Cactus Cliff. It is a single-family home-based neighborhood that people can rent homes in. The development is the 54th rental community that they have built. They have refined the process so much that each renter can have quality service with exceptional marketing.
Each home will feature only the best in detail that homeowners enjoy. But, these features are available for renters. Desert landscaping dominates each yard, so there is little to no maintenance required. Pets are entirely welcome in Cactus Cliff. The community also has a playground for any kids that may grow up in this luxurious neighborhood.
Residents can enjoy an open style floorplan while admiring the granite countertops. All appliances are stainless-steel set on top of luxury vinyl flooring. Bathrooms are designed only with the best fixtures. Central heating and air accentuate the two-car garage option. Residents can choose from three or four bedrooms.
Cactus Cliff is conveniently located near local dining options and entertainment venues. Residents will have an easy time finding work nearby as they build their new life at Cactus Cliff.
---
Big Buffalo
This pet-friendly neighborhood features 34 new homes that just recently opened up in the Las Vegas region. Every home has granite countertops, stainless steel appliances, and a two-car garage. Every home rental plan comes with full yard maintenance.
These new homes are an open floor plan laced with vinyl floor planking. Central air conditioning and heating are standard on every home. Each has unique landscaping and design to meet the desert theme.
Each home has a unique exterior color theme that sets it apart from the rest of the community. The vinyl flooring runs throughout the home, providing a matched look from room to room. Every family will find ample storage space for toys and precious items alike.
The rental market in Las Vegas is growing by leaps and bounds. More people like the idea of renting a home because it is easier than buying one. And in some areas, the market is highly-priced that renting makes more sense to the investor than struggling to make high mortgage payments.
These two great neighborhoods are becoming the new standard for living in Las Vegas. More people are desirous of renting that homeownership. These neighborhoods are the first of their kind. Andrew Smith is the president of Home Builders Research, and he stated that "with quite a bit certainty" that rental neighborhoods are a new line of real estate flooding the market.
The current pandemic and the 2010 housing market collapse necessitated a new way of home management. Rental homes are the new wave of income within the housing market. Investors not only saw the cheaper foreclosures as an investment opportunity, but they also saw the need for doing real estate better.
Every community's goal is to provide affordable luxurious housing to people who cannot buy into the housing market. Many families must rent their homes, but there is a price to pay for excellent homes. And many of those homes have rent that is too much for the everyday person to pay. Home renters can expect fair rental value with amenities and styles that are top-notch.
---
American Homes 4 Rent
Zack Johnson is the executive vice president of acquisitions and development, and he tells that the company owns 1,000 lots in over 13 different subdivisions across the Las Vegas region. Fifty-four rental projects have been built around the country to service the American people.
There are now more people working from home because of the pandemic than ever before. This change has led to an increase in demand for spacious homes. The company's new development Big Buffalo was built with this in mind. The pandemic has changed everything, and it has caused many companies to rethink how they do business.