Lori Ballen, the owner of this website, benefits from purchases made through her affiliate links.
I've lived in Las Vegas since I was 5, yet I haven't been to many places around the valley. I have always stuck to what I know. Lately, I've begun to explore and am enjoying acting like a tourist. This weekend, I toured a bit of Downtown Las Vegas.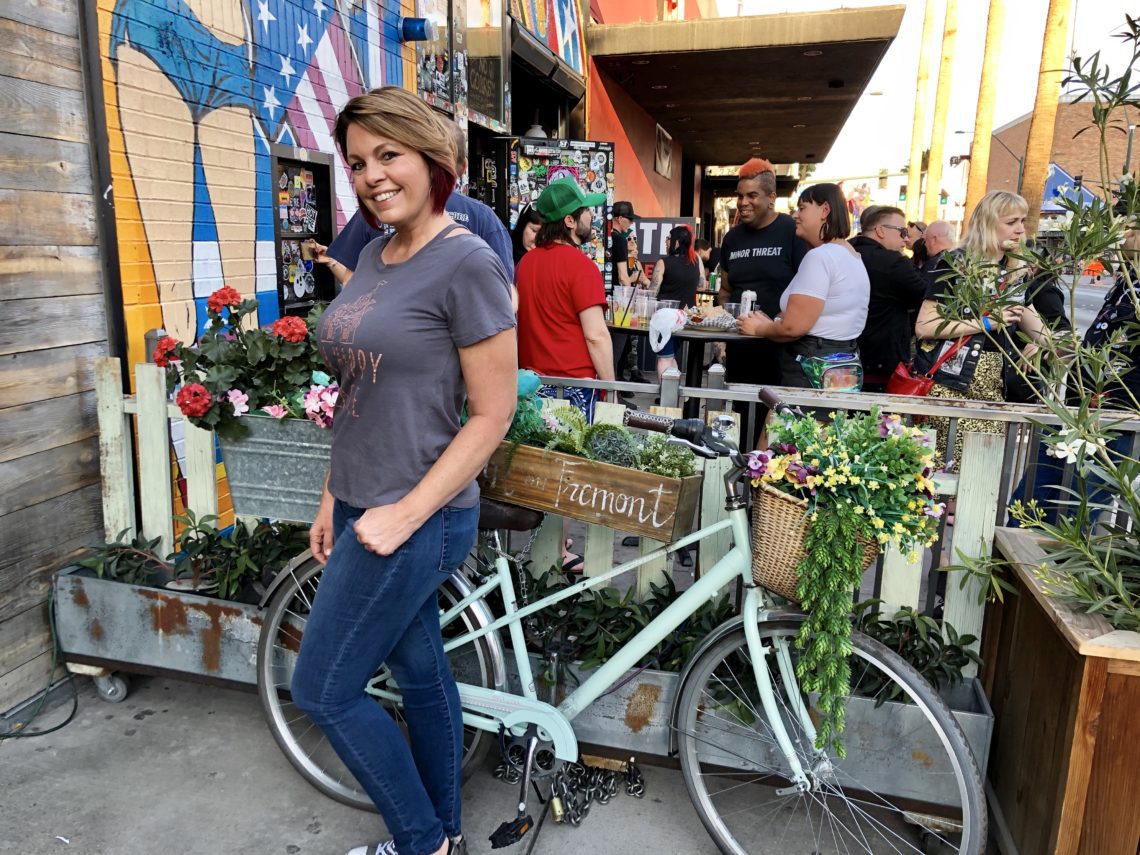 The main attraction for the night was the free concert series on Fremont Street. My 27-year-old daughter wanted to see Good Charlotte. While I myself wasn't really aware of who the band was, I was game to head downtown and see some of the changes that have taken place. It's fun to do things off the Las Vegas Strip.
I'm not a big fan of the Fremont Street Experience myself. If I was visiting Las Vegas, I'd want to see it for sure. After that, it's not someplace I find myself wanting to frequent.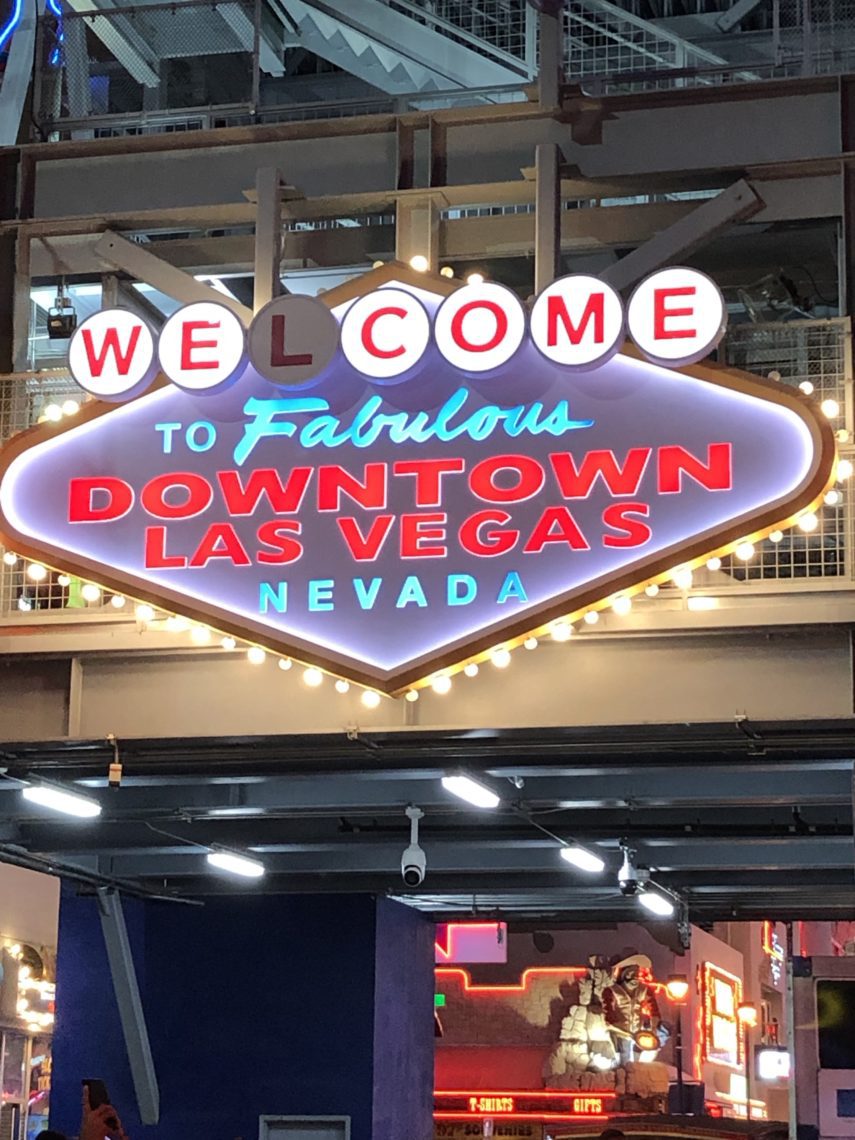 It feels like "sin city" for sure with the flashing lights, girls dancing on the bars, flowing alcohol, and music. I don't have any problem with that. I don't like the street vendors and some of the characters that tend to hang out there. That being said, downtown has really become a cool place to go.
We had dinner at Park on Fremont street which was great. At first glance, it's a little bar, but there's a people watching patio out front and a cute "garden" area in the back.
Certainly not a place to go when I'm practicing a strict keto diet, the main features were nacho style tater tots, fried pickles, street tacos and macaroni, and cheese balls.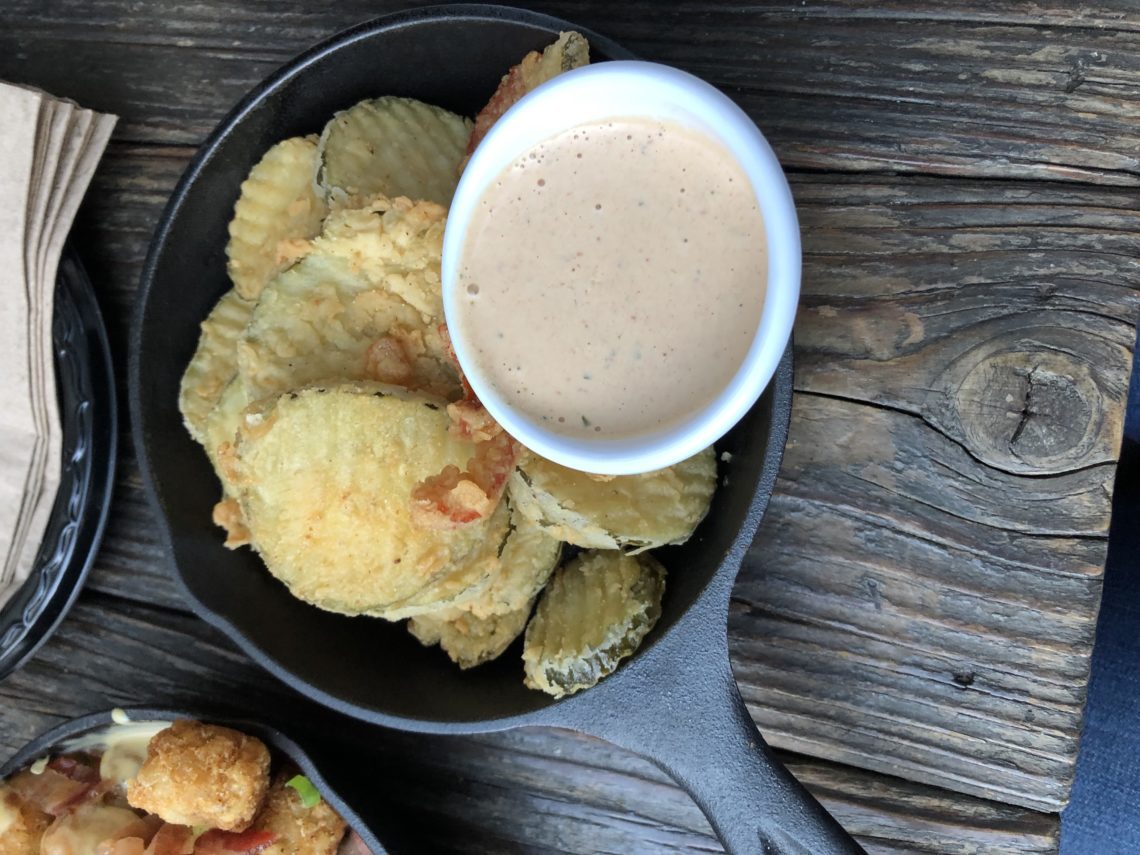 It took a while to be served, but the food was delicious. It was very loud as there was live music right over the wall. We felt that added to the experience though on this particular evening.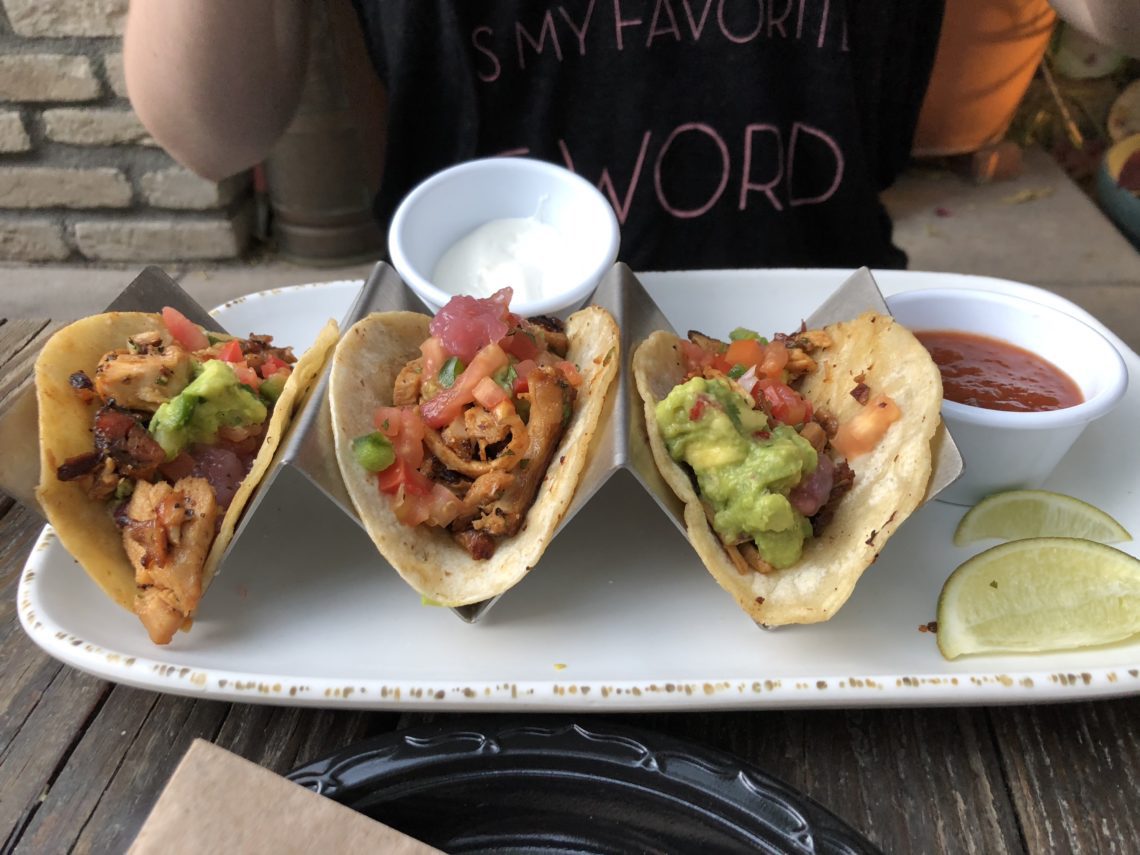 After dinner, we headed down to visit Container Park. We passed several of the double-decker deuce busses that take you all over the downtown area. I especially enjoyed seeing the pedicabs lit up and several drivers marketing themselves to stay booked.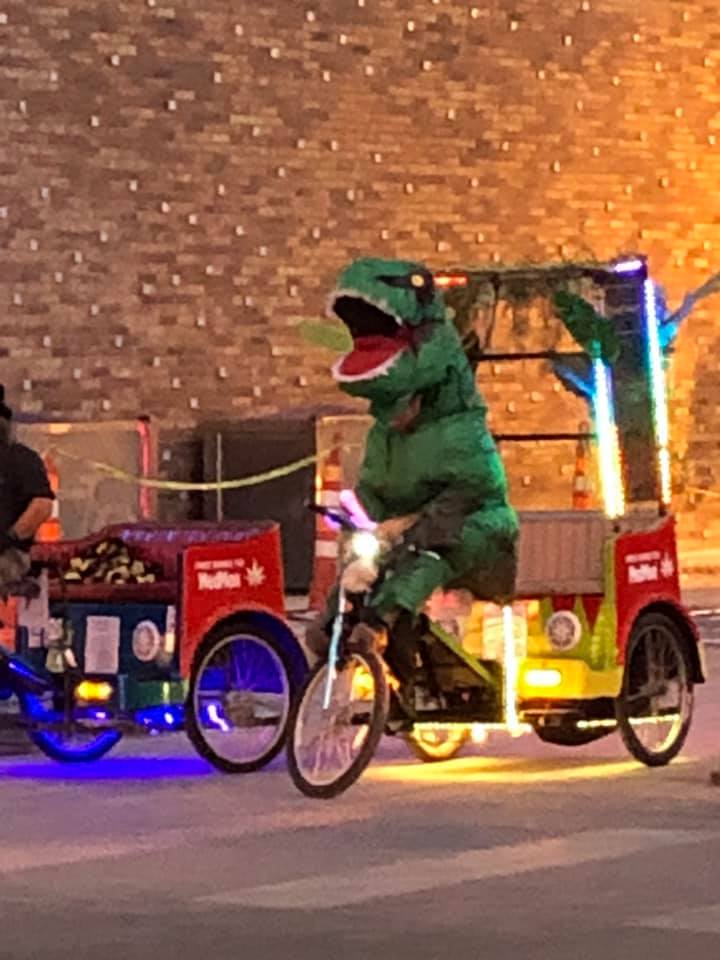 We got ice cream at Container Park and enjoyed seeing all the bars, restaurants and shops that were set up inside large shipping containers. This outdoor shopping mall has a stage with performers, a treehouse playground area, and places to drink, eat, shop and play.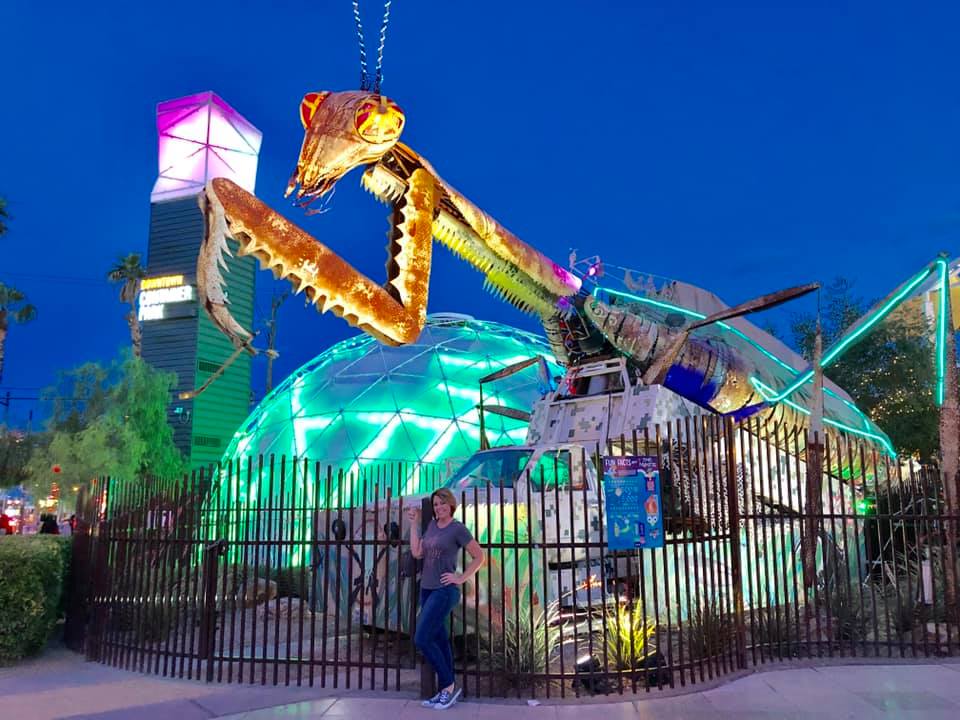 Downtown Las Vegas has certainly become an "artsy" area. My daughter and I both commented that we felt like we were back at the area we visited in seattle.
The Arts District itself is very popular now and the area has bloomed into a fun place with plenty to see and do.
Once we got over to Fremont street to enjoy the free concert, we enjoyed our giant frozen pina coladas from the D Bar and appreciated the zip liners whizzing by over our heads superman style as they departed the Sloztilla Zip Line.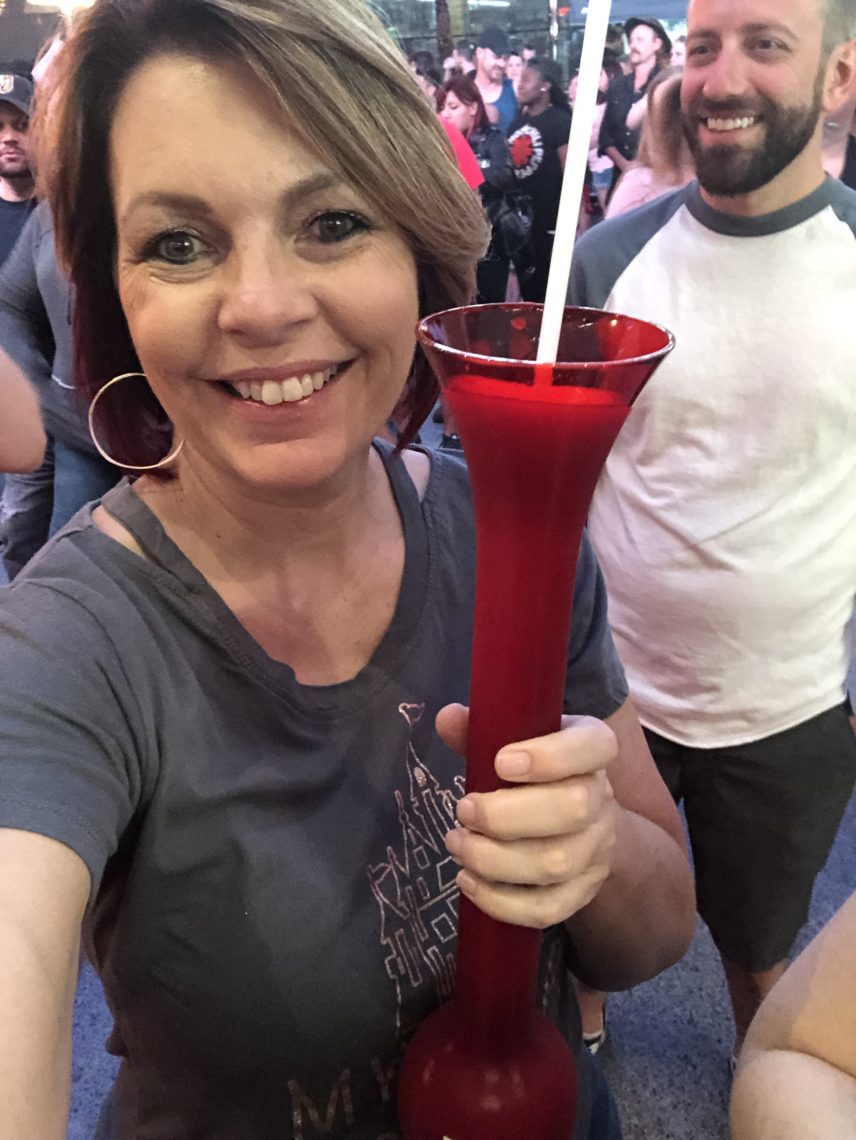 At some point, I realized I had lost my credit card. Fremont Street is not a place where you want to lose a credit card. We made our way to security inside of Golden Nugget where we had stopped for a minute and to my pleasant surprise, someone had turned it in!
I hope whoever it was is blessed with good charma!
Overall, we had a blast and I would highly recommend Park on Fremont Street, Ice Cream at the Container Store, and a free concert on Fremont Street.
Things to Do In Las Vegas