Lori Ballen, the owner of this website, benefits from purchases made through her affiliate links.
Las Vegas is a popular visitors destination and has quickly become a favorite place to live for singles, retirees, families, couples, and students: in other words, anyone and everyone. Here are some of the top reasons Las Vegas is a popular place to live.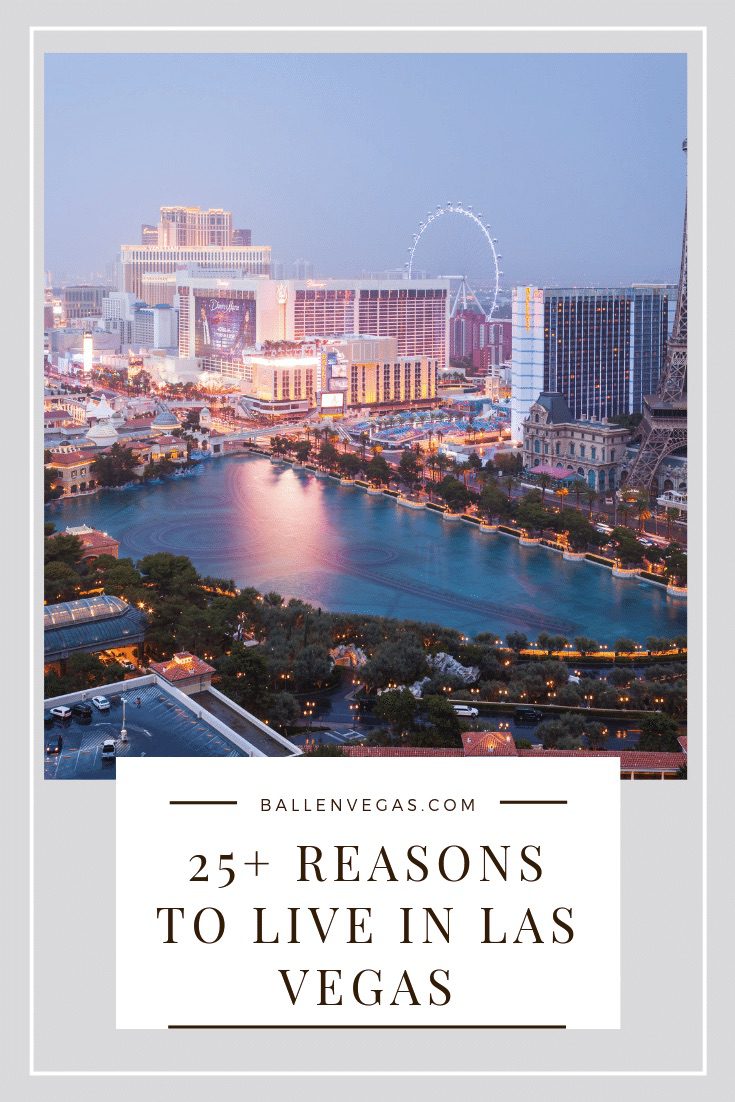 1. 24 Hour Town
Regardless of the hour, you can find food and things to do in Las Vegas. Sin City is a 24-hour town and while some work the traditional 9 to 5 jobs, many work swing, and graveyard shifts because Las Vegas stays open.
If your favorite restaurant or fast food joint closes, hop into a nearby casino and enjoy dining around the clock.
Blueberry Hill is a favorite local restaurant that offers food 24-hours at it's Decatur location as well as it's 1505 E. Flamingo Diner.
Cost of Living is Low
2. Plenty of things to do with Kids
3. Low Commute Time (24.5 Minute Average)
You can get from one side of the city to the other in 45 minutes or less on most days. While Las Vegas has rush hours, the multiple freeways and easy access to them has made travel much easier. With public transportation as well as Rideshare options including Lyft and Uber, the commute between work and home averages 24.5 minutes.
4. Mild Winters and Warm Weather
Many people move to Las Vegas for the weather. Yes, the summers are hot and reach triple digits. The winters, however, are mild and often warm. The sun shines 300 days out of the year and rain and snow are rare.
5. Low Housing Costs
You can get a lot of house for your money in Las Vegas.
The Las Vegas real estate market is steady today and offers a wide selection of property types including single-family homes, high rise condos, and lofts, condos, townhomes, and lofts.
While buying a home in Las Vegas is very affordable, rents have been on the rise.
| Property Type | Sale Price, Median |
| --- | --- |
| High Rise | $364,950 |
| Multiple Dwelling | $310,000 |
| Residential | $280,000 |
| Vacant/Subdivided Land | $155,000 |
| Residential Rental | $2,488 |
6. Hardly any Natural Disasters
While Las Vegas has seen floods, experienced wildfires, and felt earthquakes, they are rare. Las Vegas is in a valley and is protected from storm threats such as tornadoes and hurricanes.
The last major flood in Las Vegas was in 1999. When it rains in Las Vegas, flash floods can occur but generally move out rather quickly. Residents are warned not to drive their car during these times and warnings are broadcasted through channels such as television, radio, and through phone alerts.
7. Convenient and Affordable Transportation around Town
In Las Vegas, there are many options for transportation around town.
8. Massive opportunities for StartUps
9. Blooming Arts District
10. Popular outdoor life
11. Dining For All Tastes
12. Open Culture
13. Sunny Most of the Year
14. Plenty of Free entertainment and things to do all year round
15. Spectacular Seasonal Events
16. Professional Sports
17. No State Income Tax
18. Easy travel to quick getaways
19. Wide Variety of Job Opportunities
20. Great Professional Networking
21. Rents are still more affordable than most of the nation
22. A wide variety of neighborhoods and master-planned communities are available
23. Plenty of Las Vegas Zip Codes to choose from, each with their own schools, dining, entertainment, cost of living, etc.
24. Booming New Construction