Engaged, Responsive and Knowledgeable REALTOR®
Dave was very helpful in our home search. Since we were relocating from the Midwest we needed an engaged, responsive and knowledgeable realtor and Dave was all of that and more.
Their team has great systems in place
I am a Realtor® in Louisville, KY. I had a client moving to Las Vegas from Louisville and I had heard great things about Lori Ballen Team with Keller Williams. I spoke to David Lamer on her team and knew my clients would be in great hands. He did an amazing job with helping them find their new home!! Their team has great systems in place. I will recommend Lori Ballen Team if anyone needs a Realtor in the Las Vegas area. ~ Brittany Rondot
I loved the fact that she didn't show us houses that were out of our budget
Our agent Krista Porter did an awesome job helping us to find our dream home. I loved working with her because she is a very friendly person, ready to listen, do the research, and fight for you even though the housing market is "seller's market". I loved the fact that she didn't show us houses … Continued
So happy to be in business with this great team!
David and the whole team were wonderful with incredibly fast and caring correspondence and the RIGHT HOUSE for the best folks! So happy to have an opportunity to be in business with this great team! The Matt & Molly Team Real Estate Agents in Asheville, North Carolina
I will recommend to anyone in Las Vegas!
I contacted David Lamar to assist my clients here in Los Angeles with an investment purchase in Las Vegas.  David was great and kept me in the loop through the escrow process. I will recommend him to anyone in Las Vegas! Laura Anderson, Los Angeles
I Couldn't Ask for a Better Team and Experience!
"David Lamer and Lori Ballen team are great, quick and fast with everything I needed, always responded right away and were very pleasant and helpful the whole time I was in Hawaii. I couldn't ask for a better team and experience with closing on my new place mahalo for your services" ~ Cory
Contact Us
Call Lori Ballen Las Vegas Real Estate Agent Team at 702-604-7739.
Get to Know the Lori Ballen Team
Top Agents in Las Vegas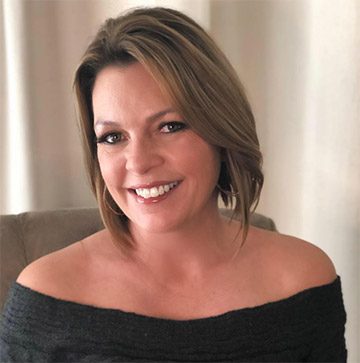 Featured Articles and Posts
Quickly See How the Market is Doing
Be in the know and find out what is going on in the Las Vegas Housing Market. Find out if it's currently a buyer's or seller's market with up to date information about the trends going on in the Las Vegas Valley.
How This Website Works
Here's how this website works. When a real estate agent works with a seller and receives a signed agreement to list their home in the MLS (Multiple Listing Service), the agent goes to work on photos and details. Once he puts it into the MLS system, the property then syndicates to all websites offering a homes database like this one.
In Southern Nevada, once the home is under contract, which means the seller has received and accepted an offer, the home is marked in the MLS as contingent. We work hard to only show you properties that are active and not yet marked as contingent. A pending listing will be one that is ready to close pending something specific such as bank financing, inspections, another home sale etc.
There's always a chance that property has received an offer. The best way to know is to contact us right away if you see a home you like. We can check with the listing agent to verify current status of the property. Call Lori Ballen Realtor® at Keller Williams Realty. 702-604-7739
Las Vegas Homes For Sale
From Summerlin to the Las Vegas Strip, to North Las Vegas, to Green Valley, Lori Ballen Team has you covered. 
? Browse the Las Vegas Zip Codes and View the Zip Code Map
Living in Las Vegas
Known as The Entertainment Capital of the World or Sin City to the majority of the world, for the nearly 600,000 denizens who live within the borders of Las Vegas, they just call the place home, and they wouldn't have it any other way.
Imagine living your life with the world-famous Las Vegas Strip in front of you and the splendor of the Nevada desert as your daily backdrop.  Great jobs, never-ending entertainment prospects, superior schools, a host of outdoor recreational opportunities, along with an outstanding healthcare system makes for good living in the Southern Nevada desert.  Let's not forget to mention that the Las Vegas Real Estate Market is making a come back.
If you are feeling poorly and in need of medical attention, Las Vegas has a host of hospitals, urgent care facilities, and general practitioners to get you through your tribulations.  As the major metropolitan center for hundreds of miles around, the city has had to become self-sufficient in the delivery of its health care, and the medical industry certainly stepped up to the plate to provide quality care for the community.
Local Tips
Parking here is ample and open. While you will find parking fees at the airport, downtown, and some hotels and casinos, you will be pleased to find parking in most places in a lot, on the street, or in a garage at little to no charge.
Even though parking is ample, we have valet everywhere. You'll find valet parking at many of our shopping centers even.
The locals rarely go the Strip. With huge casino hotels all over the valley now, shows, bars, restaurants, movie theaters, bowling alley's etc. are all in one hotel nearby most neighborhoods.
There are poker machines – everywhere.
We locals say Na-VA-duh (as in bat), not NeVAHduh (as on-off)
We don't actually live in hotels (most of us anyway)
Tipping here is huge. It's expected, yet should still be earned in our opinion. 15% to 20% is standard. You will see tip cups everywhere. If someone simply hands you a donut, a tip may not be called for. If they provide a service or "extra", you may feel inclined to so-so. Tipping "IN" with your car at valet is not required, yet some do in hopes to receive better treatment. Just know that tipping does not ensure better service.
When you gamble, your drinks are generally free. Sit down at the machine and THEN order your drink.
Try Macayo Vegas on W. Sahara for some delicious Mexican, American Food and order a TCT!
Types of Real Estate