Lori Ballen, the owner of this website, benefits from purchases made through her affiliate links.
Welcome to Sunset Park, Las Vegas' vibrant and versatile destination for outdoor enthusiasts, families, and friends! This lively park offers a plethora of amenities and activities, making it the perfect spot for a fun-filled day. In this blog post, we will explore the ins and outs of Sunset Park Las Vegas, and provide you with everything you need to know for an unforgettable experience.
Short Summary
Sunset Park is a distinguished Las Vegas park offering well-maintained amenities, walking trails, and sports facilities.
It provides wheelchair-accessible restrooms, ample parking spaces, and safety precautions for visitors of all abilities.
Events such as movie nights and concerts are offered to suit the interests of its visitors. Conveniently located near shopping centers, restaurants, and recreational activities.
Park Overview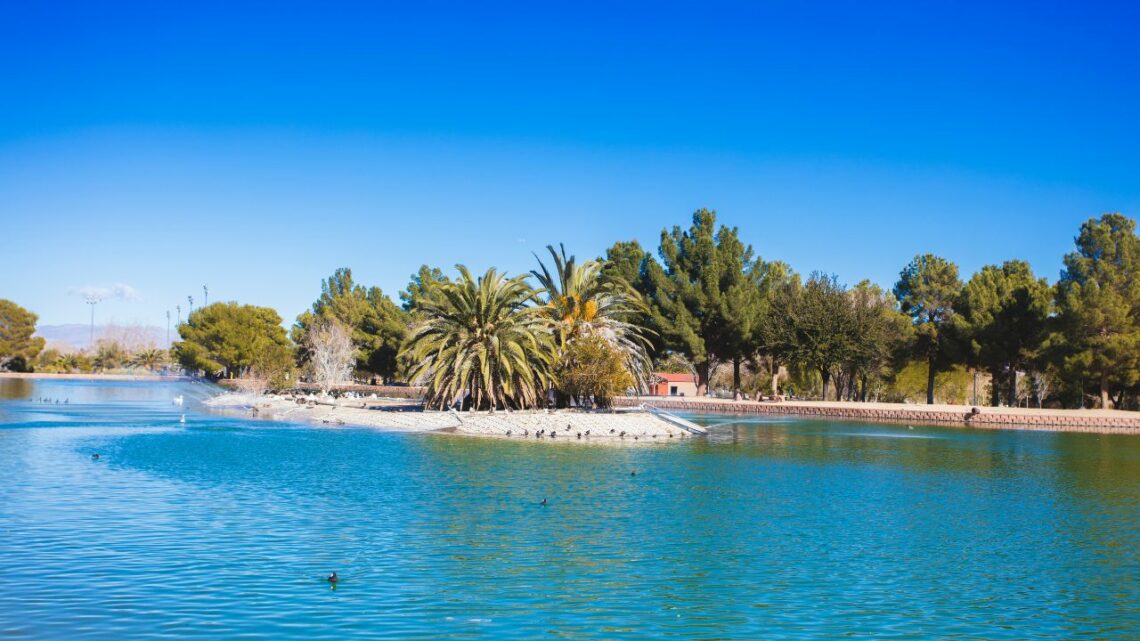 Sunset Park is located in the southeastern part of Las Vegas, Nevada 2. The park's address is 2601 E Sunset Rd, Las Vegas, NV 89120 4. It is a well-maintained regional park with a 27-hole disc golf course, a man-made lake, sports fields, picnic areas, and other facilities 1 3.
Sunset Park, located in the southeast portion of the valley, near Harry Reid International Airport, is a distinguished park in Las Vegas. This huge park is a haven for outdoor enthusiasts, offering a wide range of amenities such as dog parks, picnic areas, playgrounds, sports facilities, and much more. No matter what you're looking for, Sunset Park has something for everyone.
The most recent expansion at Sunset Park involves the inclusion of walking trails that traverse through natural mesquite and dunes areas. These trails allow visitors to explore the beauty of the park and engage with the diverse flora and fauna. The park is continuously evolving, with phased park expansions aimed at providing even more fun amenities for its visitors.
Sunset Park, situated on a sprawling area, is often referred to as the crown jewel of the Las Vegas parks and recreation system. It is not just a park; it's an experience that caters to people of all ages and interests. Whether you're a sports enthusiast, a nature lover, or simply looking for a relaxing day outdoors, Sunset Park has you covered.
Top Amenities and Features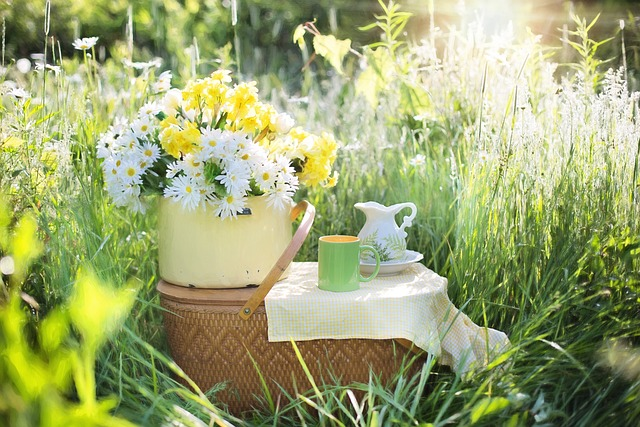 Sunset Park truly stands out due to its well-maintained amenities and features. In the following subsections, we will delve into the park's dog parks, picnic areas, playgrounds, and sports facilities, which visitors highly recommend.
Dog Parks
Dog owners will be thrilled to discover that Sunset Park offers two separate dog parks, one for large dogs and one for small dogs. These expansive dog runs are located on the park's south side, bordering Warm Springs Rd. Both sections are designed with the comfort and enjoyment of your furry friends in mind. The large and small dog parks boast enjoyable features such as water fountains, shaded areas, and benches for pet owners to relax while their canine companions play and socialize.
The dog parks are also well-maintained, ensuring a clean and safe environment for both dogs and their owners. When visiting the dog parks, it is important to follow safety guidelines, such as keeping your pet on a leash when not inside the designated areas and cleaning up after them.
Being a responsible pet owner will help maintain the cleanliness and safety of the park for everyone to enjoy.
Picnic Areas and Playgrounds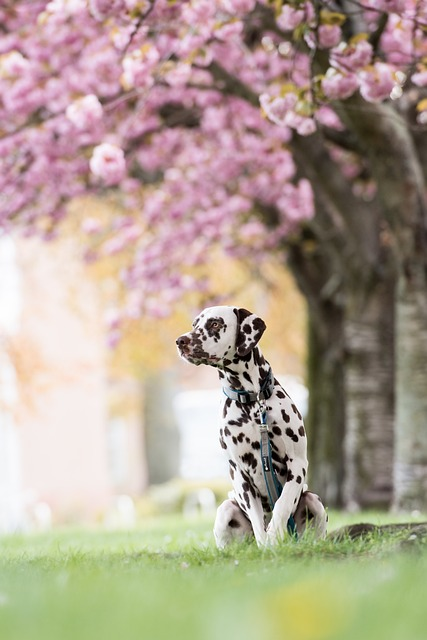 Sunset Park offers a variety of picnic areas for visitors to enjoy a meal or snack in the great outdoors. The park features numerous picnic tables and benches, providing ample seating options for groups and families. Some of these picnic areas are shaded, ensuring a comfortable and relaxing experience even on hot, sunny days.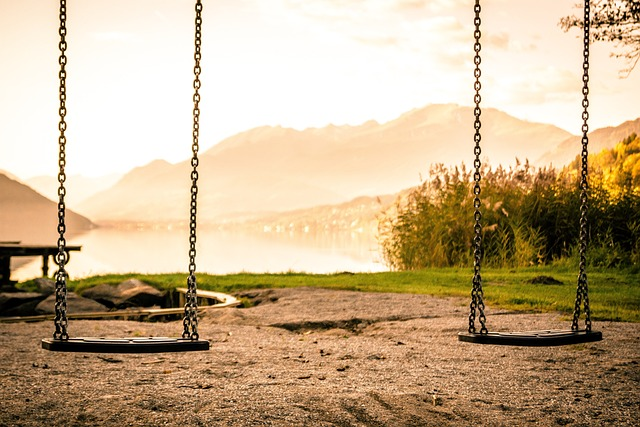 Children will love the playgrounds at Sunset Park, which are equipped with swings, slides, and other engaging activities. One of the highlights for both kids and adults are the monkey bars, perfect for a fun and challenging workout. The playgrounds are well-maintained and provide a safe environment for children of all ages to play and explore.
Whether planning a family get-together or a fun day out with friends, Sunset Park's picnic areas and playgrounds cater to all your needs. Just remember to clean up after yourself to help maintain the park's cleanliness for other visitors to enjoy.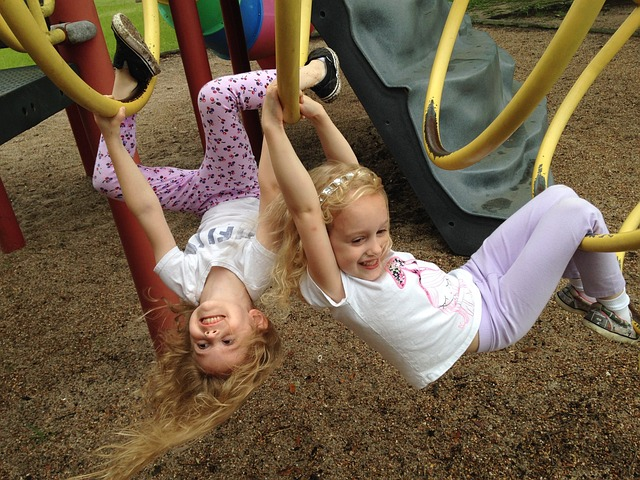 Sports Facilities
Sunset Park boasts an impressive array of sports facilities catering to a wide range of athletic interests. The park provides 11 grass diamonds (2 for youth baseball and 9 for softball), two illuminated multi-purpose grass fields, and eight outdoor basketball courts for visitors to enjoy.
These facilities enable visitors to participate in various sports activities such as baseball, softball, and basketball. The well-maintained sports fields and courts ensure a safe and enjoyable experience for athletes of all skill levels.
Safety measures at the sports facilities include regular upkeep and maintenance, as well as wildlife and safety precautions to protect both park users and the environment. It is important to abide by the park's safety guidelines and to be mindful of other visitors when engaging in sports activities.
Accessibility and Parking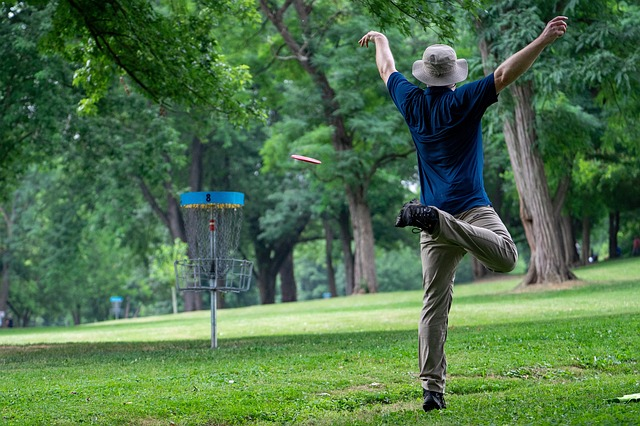 Sunset Park is highly accessible from most areas of town, making it a convenient destination for all visitors. The park offers plenty of parking spaces, ensuring that you can easily find a spot to park your vehicle during your visit.
Additionally, the park provides wheelchair accessible restrooms, catering to the needs of visitors with disabilities. While no other specific accessibility options have been identified, the park's layout and amenities are generally user-friendly for both able-bodied and disabled visitors alike.
What Visitors Are Saying
Reviews of Sunset Park often mention the park's cleanliness and well-maintained facilities. Visitors appreciate the efforts put into keeping the park in pristine condition, ensuring a pleasant experience for all who visit.
The friendly and helpful staff at Sunset Park also receive praise from visitors. Their dedication to providing a welcoming and enjoyable environment contributes to the overall positive experience for park users.
We encourage you to share your own experiences and reviews of Sunset Park to help future visitors make the most of their visit.
Wildlife and Safety Precautions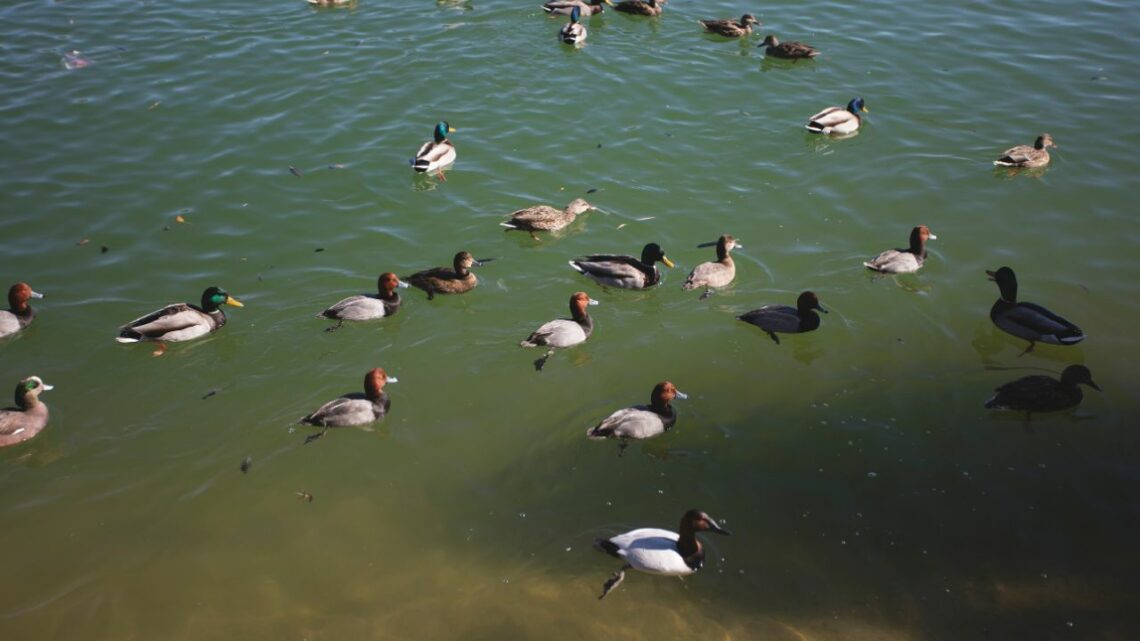 Sunset Park is home to a diverse range of wildlife species, including rainbow trout, channel catfish, bluegill, redear sunfish, black crappie, largemouth bass, Gambel's quails, greater roadrunners, Costa's and Anna's hummingbirds, Phainopeplas, Verdins, Black-tailed Gnatcatchers, and Abert's Towhees. These species not only add to the park's charm but also provide an opportunity for visitors to observe and learn about the local wildlife.
The ducks at Sunset Park in Las Vegas, Nevada, are a popular attraction for visitors and locals alike. This park features a large pond where ducks, geese, and other waterfowl can be found. People often enjoy watching the ducks swim, feed, and interact with each other. The park itself is a beautiful and serene place to relax, take a stroll, and enjoy wildlife, especially during sunset when the sky is filled with vibrant colors. This park features a large pond where ducks, geese, and other waterfowl can be found15. 
Remember not to feed the ducks with human food, as it can be harmful to their health.
Visitors should be mindful of the presence of coyotes in the north/east section of the park and take necessary safety precautions when exploring the area. These precautions include avoiding areas with dense vegetation, keeping pets on a leash, and not leaving food or trash unattended.
By following these safety measures and being aware of your surroundings, you can ensure a safe and enjoyable visit to Sunset Park while also helping to protect its natural habitats and wildlife.
Events and Activities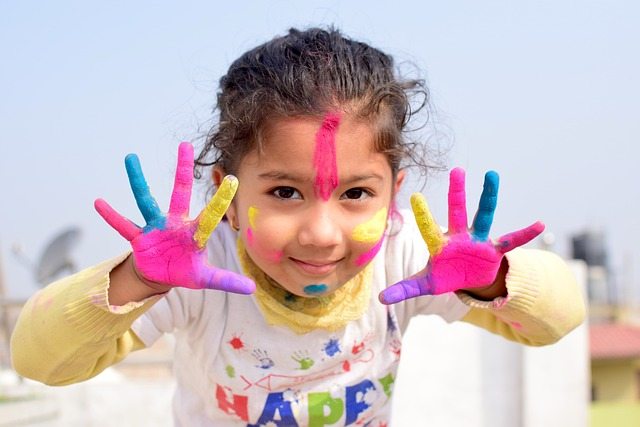 Sunset Park hosts a variety of events and activities throughout the year, catering to the diverse interests of its visitors. Regular events include movie nights under the stars and outdoor concerts, providing a lively atmosphere and entertainment for all ages.
To stay informed about upcoming events and activities at Sunset Park, visit the park's website or event calendar. Participating in these events allows you to enjoy the park's vibrant community spirit and make lasting memories with friends and family.
Nearby Attractions and Amenities
In addition to the fantastic amenities within Sunset Park itself, the surrounding area offers a wealth of attractions and activities to explore. Nearby shopping centers, restaurants, and recreational activities provide endless opportunities for entertainment and relaxation.
Some exciting attractions in the vicinity include the thrilling Fly LINQ Zipline and the adventurous Las Vegas Dunes Tour by ATV. Combining a visit to Sunset Park with these nearby attractions can create a memorable day trip that offers a perfect blend of outdoor fun and urban excitement.
Summary
Sunset Park in Las Vegas truly offers something for everyone, from its diverse range of amenities and facilities to its lively events and activities. With its easy accessibility, ample parking, and well-maintained grounds, this versatile park is a must-visit destination for locals and visitors alike. So pack your picnic, grab your friends and family, and head to Sunset Park for an unforgettable day of outdoor fun and adventure!
Frequently Asked Questions
What is Sunset Park known for?
Sunset Park is an iconic Brooklyn landmark. Visitors and locals flock to the park for its stunning views of Lower Manhattan, sweeping across from New York Harbor to beyond the Verrazzano Bridge.
It also offers a variety of outdoor activities like walking trails, baseball fields, and recreation facilities.
How to reserve Sunset Park?
To reserve Sunset Park, you can call 253-931-3043 or visit the Auburn Community & Event Center, 910 9th Street SE, during regular office hours to make your reservation and payment.
This is an easy and convenient way to ensure your spot in this beautiful park.
How deep is Sunset Park?
Sunset Park is a Sunset Park. Pond offers an impressive depth of up to 12 feet, covering 14 acres of surface area. Its clear waters are home to various species of fish and water fowl.