Lori Ballen, the owner of this website, benefits from purchases made through her affiliate links.
Here's a look at the Las Vegas Real Estate Market for August 2018. According to a report released on August 7th by the Greater Las Vegas Association of REALTORS® (GLVAR), the housing inventory for this area is looking better than it has in recent months. There's also a pause in rising house prices. Let's take a closer look at the Las Vegas market trends.
A Look at Housing Stats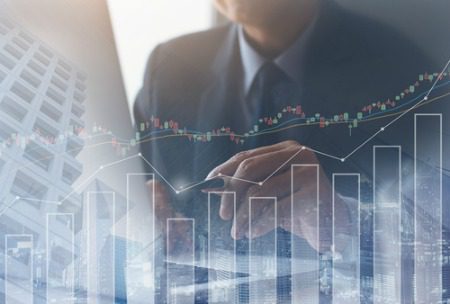 August began with a total of 3,955 condominiums, townhomes, and single family homes sold. This number shows a drop from the 4,194 last month. The median price range of houses that sold in Las Vegas during the month of July was $290,000, which is the same price that was recorded for June. However, this amount shows an increase of 11.5 percent from July 2017.
A Look at the Condo Market
The median price for a townhome or condo in Las Vegas for July was $166,000, which shows a slight decrease from the $170,500 of last month. The current median price range shows an increase of 20.3 percent from this time last year. At the end of July, there were 878 properties on the market without an offer. The current number of unsold condos shows an increase of 40.5 percent from July of 2017.
What Does this Data Mean?
At the end of the month, there were 4,787 single-family homes listed with no offer. That shows a decrease of 4.2 percent from this time last year. There's less than 2-months supply of inventory on the market. In order for the market to be considered balanced, there needs to be a 6 month supply of inventory.
There continue to be fewer distressed sales and short sales. Just 2.9 percent of all homes sales in Las Vegas were short sales or foreclosures in July. This number is down from the 6.4 percent from this time last year.
What does this mean if you're buying a house in Las Vegas?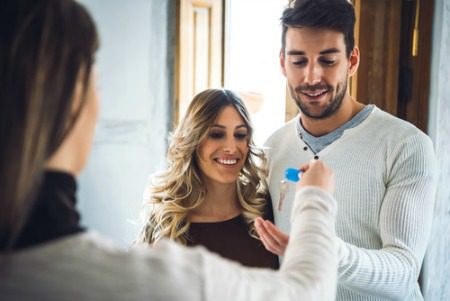 Las Vegas buyers are seeing a pause in the rising home prices we've noted this year. We're also noticing that the housing supply is trying to recover from recent lean times. This is no time to let down your guard when it comes to getting ahead of the competition. We recommend that you sign up to receive e-mail notifications that alert you when a new home hits the market. This alert gives you an edge over other home buyers who aren't being updated.
Cash sales made up 22.6 percent of all sales in the area. This percentage shows a drop from last year's 24.6 percent. Cash buyers are still showing that they are a force in the buyers market, but they aren't as prominent as they were in 2013 when the number peaked at 59.5 percent.
What does this mean if you're selling a house in Las Vegas?
With fewer homes being listed, there continues to be a demand for available houses in Las Vegas. We have seen a slow down in sales during the last month, which is even more reason to make sure you're doing all that is possible to price your home competitively and market your listing aggressively. Find out how much your home is worth. Check the home valuation calculator to get an instant estimate and then contact us for a comprehensive report. We'll also work closely with you to create a marketing plan to get your listing in front of potential buyers.
The percentage of homes that sold within 60-days for the month of July was 89 percent. Last year, 2 percent of homes sold that quickly. The percentage of condos that sold within 60-days for the month of July is 89.5 percent. That percentage is up from the 87.7 percent that sold that quickly in July of 2017.
Las Vegas Condos for Sale
Here are the most recent condo listings just added to the database in the average sale price range for Las Vegas. All condos here are priced at $166,000 or less.