Top tips on how to choose the right mechanic in Las Vegas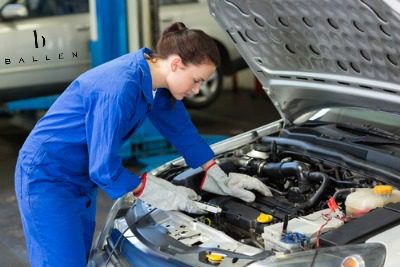 From time to time most people need the services of a mechanic for their beloved motor. Choosing the right car or truck mechanic can be extremely difficult especially for individuals who are not mechanically savvy.
When it comes to keeping your automobile running smoothly, finding, a good, trustworthy mechanic in Las Vegas can mean all the difference between cruising down the highway and leaving your motor on the driveway at home.
With this in mind, here are some top tips to look out for to help you select the most honest and efficient mechanic in Las Vegas.
Click to see Just Listed Homes with Map!
Reputation – check out garages and service centers that have been in business in and around Las Vegas for many years. You can find out more information by reading online reviews about mechanic recommendations.
Quality – remember the old saying "you get what you pay for". Look for a Las Vegas mechanic who uses high-quality parts for different types of makes and models. Do be aware of garages and service stations that install used auto parts without their customers' consent. Any reputable car repair shop should be able to give you the old part back if you ask for it.
Certification – spend some time researching a mechanic online or ask questions in person to ensure that they are properly trained and certified. Check out to see if there is a certificate that is normally located in customer service areas of the repair unit. ASE (Automotive Service Excellence) is the most recognized and widely accepted national certification for fully qualified automobile technicians.
Reliability – whether you require your motor to be repaired or fully serviced, reliability is the key when selecting an honest mechanic. Let's face it you don't want to have to take your motor back in again and again for the same problem. An established, reliable mechanic will fix the issue the first time by providing a professional service and a high standard of workmanship.
Location – do think carefully about location if you need the services of a mechanic in Las Vegas. See if there an auto service center close to your home or place of work or whatever will be more convenient to you.
Click here to get your FREE list of the Best Mechanics in Las Vegas: includes name, address, phone, and YELP!
Do your homework
When your car or truck needs repairs or maintenance, locating a mechanic in Las Vegas will be at the top of your mind. In today's competitive business world many auto repair services advertise their services in different ways such as online, in magazines, newspapers, radio or on TV. This can make the task of finding a good auto technician quite difficult so why not read on to benefit from the following handy hints, tips and advice?
Word of mouth
The best way for any type of business to advertise itself is by word of mouth. Speak to family, friends and work colleagues to see who they take their car to when it needs servicing, maintenance or repairs. Biggest doesn't always necessarily mean the best. Smaller car and truck mechanic outlets often provide a better customer service and a more personal approach to your requirements.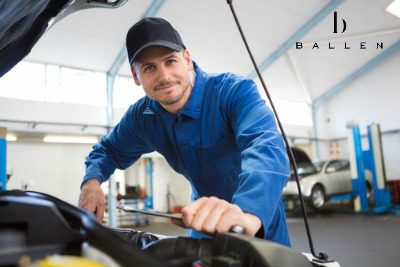 The price
It's not always advisable to let the price alone determine where you take your motor for servicing. An expensive mechanic won't guarantee you will receive a good service so shop around, do your homework to get the best deal in Las Vegas without compromising on quality.
Ask for estimates
Don't be hesitant about asking for estimates. At the end of the day making inquiries about an estimate is a good way to ensure you don't end up paying more for the job in hand. Car mechanics take into account a variety of factors when charging their clients for instance, location, type of repair, time and labor costs. Do ask for a written estimate before work begins. This will also help you to compare prices with other mechanics in Las Vegas before deciding which one to choose.
What's included in the service?
If it's just a service you're after, ask exactly what's included. Try and get a copy of a service schedule to ensure it ticks all the right boxes for your car or truck. Mechanic's service schedules can also be checked so you can be happy that all parts which need to be replaced, have been.
Find yourself an honest mechanic
Many people choose to browse online reviews to find an honest town car mechanic in Las Vegas. An auto center that has a reputation for providing their clients with good customer service will have a higher percentage of reviews on the net concerning their quality of work, prices and turnaround time. Naturally you don't want to be charged an arm and a leg by an overpriced and dishonest mechanic which can happen to drivers who use the first garage they come across. Hopefully, the following will help:-
1.Is the price per hour? It's imperative to find out before work begins on your truck, motor; van or bike if the price charged is by the hour. A total price is considered to be a much safer bet especially when many mechanics use the process of elimination to detect faults. If the price is per hour simply ask how long it will take and set a maximum time limit. To get away from a price per hour service, maybe a better alternative would be to take your vehicle to a main dealer for a diagnostic check.
2.Is the diagnosis free? Why not take the bull by the horns and use a mechanic who offers a free diagnosis service for your vehicle? In this situation you also have to be fair and honest yourself in terms of not intending to use the mechanic's services after receiving a free diagnosis.
3.Ask to watch. Watching mechanics in Las Vegas at work on your motor can be a great learning curve as well as fun. Naturally it's important to watch the work in progress from the beginning and not half way through. You may also like to keep old parts, some people just can't resist collecting bits of cars and engines.
4.Watch out for common add-ons. Don't get stung when using a mechanic in Las Vegas. Some vehicle owners have left angry comments online concerning unexpected add-ons such as having their brake pads changed or tracking adjusted when it wasn't necessary. Again in a situation such as this, try and get some advice and help. If 40% wear remains on brake pads, they don't need adjusting, so next time you have your car or truck serviced, ask how much wear is left.
5.Cutting down on costs. So you don't have to use Las Vegas mechanics more than is needed, avoid problems before they begin. To cut down on costs regularly check under the hood on your oil, water, brake fluid and power steering fluid. If left unchecked, lack of fluids can lead to more serious issues which will mean having to spend a fortune to put things right.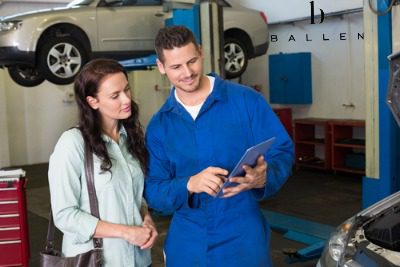 Striking up a good relationship
Once you have found an honest mechanic in Las Vegas, striking up a good relationship is good for both parties. You won't get ripped off but what you will get is a professional service every time you take your car or truck in to the garage. Judging by numerous online blogs, testimonials, and Tweets, there is a good selection of mechanics who you can trust in and around Las Vegas. Most people don't mind paying a fair price for a trustworthy auto repair service as long as they feel they are getting good value for money and their motor is reliable.
Some motorists praise independent mechanics while others choose to use well-known dealerships to have their pride and joy serviced, maintained and repaired. Never be afraid to shop around and get a few quotes especially if you know what the fault is. This will give you a good indication of parts cost against labor.
Click here to get your FREE list of the Best Mechanics in Las Vegas: includes name, address, phone, and YELP!
Some Final Points
Here are a number of general points when engaging the services of an honest mechanic.
Contact details – make sure you have the contact details of the mechanic you are going to use in Las Vegas. Get the address, telephone number and verify this information by carrying out a quick web search. Ask yourself do you know where your vehicle will be taken if it has to be removed from your workplace or home.
Warranty – an honest, reliable mechanic will provide you with a warranty on parts or labor for repairs that have been carried out. Generally a warranty may be anywhere from 30 to 90 days. A warranty could also prevent any type of law suits if problems arise at a later date.
Clean and tidy – a well-kept garage repair center is a good indicator of what to expect when having your motor serviced.
Friendly service – getting your truck, car or bike fixed should be a pleasant experience. Try and choose a mechanic who will explain any problems without pressurizing you.
*Information provided by locals with YELP resource for contact information.