Lori Ballen, the owner of this website, benefits from purchases made through her affiliate links.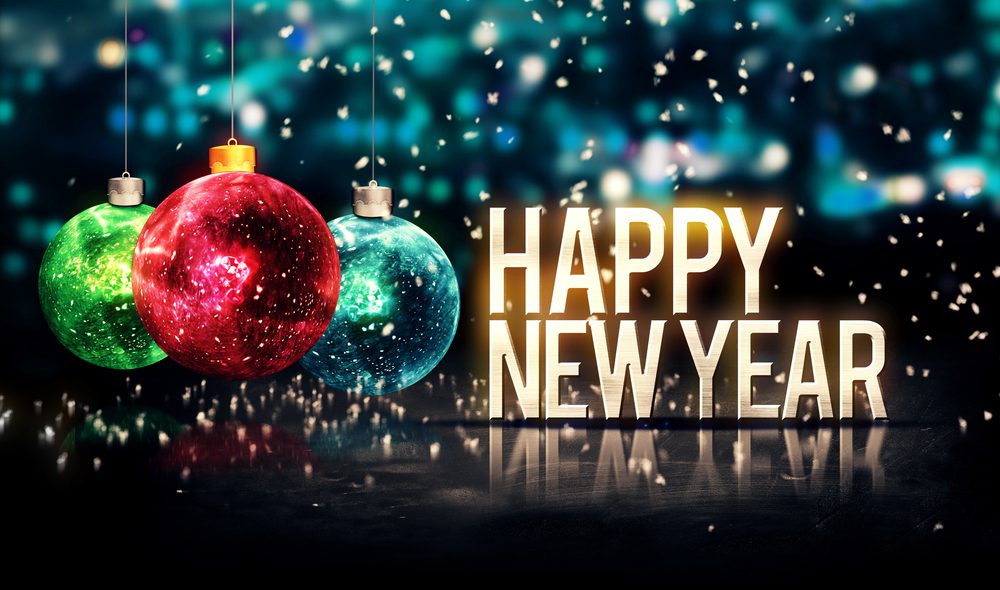 Most people, if weather-gambling were a game, would not place their bets on snow in Las Vegas, Nevada, a city in the desert. Surrounding majestic mountains encompass the Vegas Valley, securing the bustling twenty-for-hour city from most of Mother Nature's temper tantrums. However, all bets are on this New Year's Eve in classic Las Vegas style as arctic air flirts with promises of flurries. Not only might Las Vegans be enchanted by snowflakes, but according to the National Weather Service, this snowstorm is giving New Year fireworks a run for their money! Not since 2008 has such a storm been predicted, and the snow falling on the Vegas Valley that year broke records which hadn't been broken since 1937 when official records began being kept. Luckily, Las Vegas is also known for its phenomenal year-round entertainment, come snow or shine, and there's plenty to do around town to tickle your fancy while Mother Nature kicks up her heels in this potentially rare frozen display.
According to the weather advisory on Weather.com  "A winter weather advisory has been posted for Las Vegas in anticipation of accumulating snow, even to the valley floor, including the famous Las Vegas Strip." Las Vegas has some of the best schools  with over 311,000 students, all of whom had a historic snow day off from school, a first in thirty years, during the winter wonderland of 2008, but no such luck this time as this storm strikes while winter break is still in progress.
There are a multitude of family-oriented winter activities in Las Vegas. Hilary Billings, a Las Vegas local travel blogger, who also holds title and tiara as Miss Nevada USA 2013, provides a list of fun winter Las Vegas activities for families in an article on experience.USAToday.com featuring such frosty fun as a Las Vegas Ski and Snowboard Resort and ice skating rinks. Caroline Knorr of Common Sense Media compiled a list of 21 Things to Do on a Snow Day that includes books, movies, apps, and more. Daniel Branch, in his Personal Development Blog, lists 50 Things to Do on a Snowy Day, although polishing the silverware may not make the "fun" list. And if indoor winter activities aren't your thing, here's a list of 10 of the Best Outdoor Activities in and around Las Vegas, written by Sara Benson, such as visiting Red Rock Canyon, Valley of Fire, Lake Mead, and Mount Charleston, to name a few.
In an article called  9 Interesting Facts About Snow, including the largest snowflake, which was measured at "15 inches across and 8 inches thick. The Guinness Book of World Records states that this giant snowflake was found at Fort Keogh, Montana on January 28, 1887." The Farmer's Almanac reports, "Snow comes in a variety of colors, yellow, orange, green and even purple. Actually, it's colorless but it can contain dust or algae that give it different colors. Orange snow fell over Siberia in 2007 and pink snow (watermelon snow) covered Krasnodar (Russia) in 2010. Watermelon snow is common in mountains and has a sweet smell and taste." But beware! Living Green Magazine, in an article called What to Know Before Eating Snow by Jakob Barry suggests, "When it comes to eating snow we all know to stay away from anything that looks yellow or filthy. Nonetheless, even when it's as white as can be there is still reason for caution." Such reasons include bacteria, airborne pollution, or melting and de-icing chemicals.
Caution should also be used when driving. New Year's Eve in Las Vegas brings an anticipated 300,000 partying people to the Vegas Valley according to Vegas.com, which adds to treacherous travels and dangerous driving. Beware of potentially drunk drivers or sleep-deprived decompressing partiers on icy or frozen roads. Because Las Vegas is not readily equipped with heavy machinery and supplies associated with clearing streets of snow or ice, travel could prove tricky. Nevada Department of Transportation provides resources for live, up-to-date road and weather conditions to keep you in the know, but Rachel Oswald, in an article on How Stuff Works, provides a list of 5 Common Mistakes You Should Avoid While Driving in Snow.
Flights through McCarran Airport may also be impacted by the appearance of frost crashing this New Year's Eve party. FoxNews.com reports, "If it does snow, airlines will need to bring their de-icing equipment for planes landing or taking off from Las Vegas' McCarran International Airport. The airport doesn't have any snow removal gear on hand, and it isn't required to. The last time any notable amount stuck to the airport's runways was Dec. 17, 2008."
Although warnings and reports of the pending snow storm in the valley advise caution with travel, and it might suddenly seem like Alaskan weather, Las Vegas is still ready to celebrate the closing of 2014 and the arrival of a brand new year in classic Sin City style. Resolutions are being set, plans are being made, the champaign is on ice, and the red carpet is being rolled out. There are a plethora of place to go and be seen, to blow horns, make toasts, and sing Old Lang Syne while being kissed at midnight. Ana Ley, writer for the Las Vegas Sun, produced an article called Party Prep: A Guide to New Year's Eve in Las Vegas in which she puts forth common sense suggestions such as wearing sensible shoes, allowing ample travel time, and considering safe travel methods such as city transit systems. RTC in Las Vegas is making it simple to travel free and safe, "Locals heading to Downtown or the Strip to ring in the New Year can do so for free. The Regional Transportation Commission of Southern Nevada (RTC) is offering free transit rides from 6 p.m. on Monday, Dec. 31, through 9 a.m. on Tuesday, Jan. 1, including direct transit service from the Centennial Hills and Summerlin areas to Downtown Las Vegas." Gayot.com will get you started with the perfect meal with its 2014 Best – Top 10 New Years Eve Restaurants in the Las Vegas area recommending such deliciousness as Alize' at the top of the Palms. And when you're ready to get your groove on, here's a Huge List of New Year's Eve 2015 Parties in Las Vegas at such venues as Bally's, the Cosmopolitan, Fremont Street Experience, MGM Grand, Planet Hollywood, and more.
Whether you're ready to cuddle up with a cup of hot chocolate indoors out of the cold, or you're ready to frolic in the snow after a snowball fight or to build a snowman – no matter if it's fun for the family or time to paint the town red with the grown folk, Las Vegas is ready and willing to help you get your New Year off to a winning start – and remember, what happens in Vegas stays in Vegas!
Be safe, be smart, and have a beautiful New Year.