Lori Ballen, the owner of this website, benefits from purchases made through her affiliate links.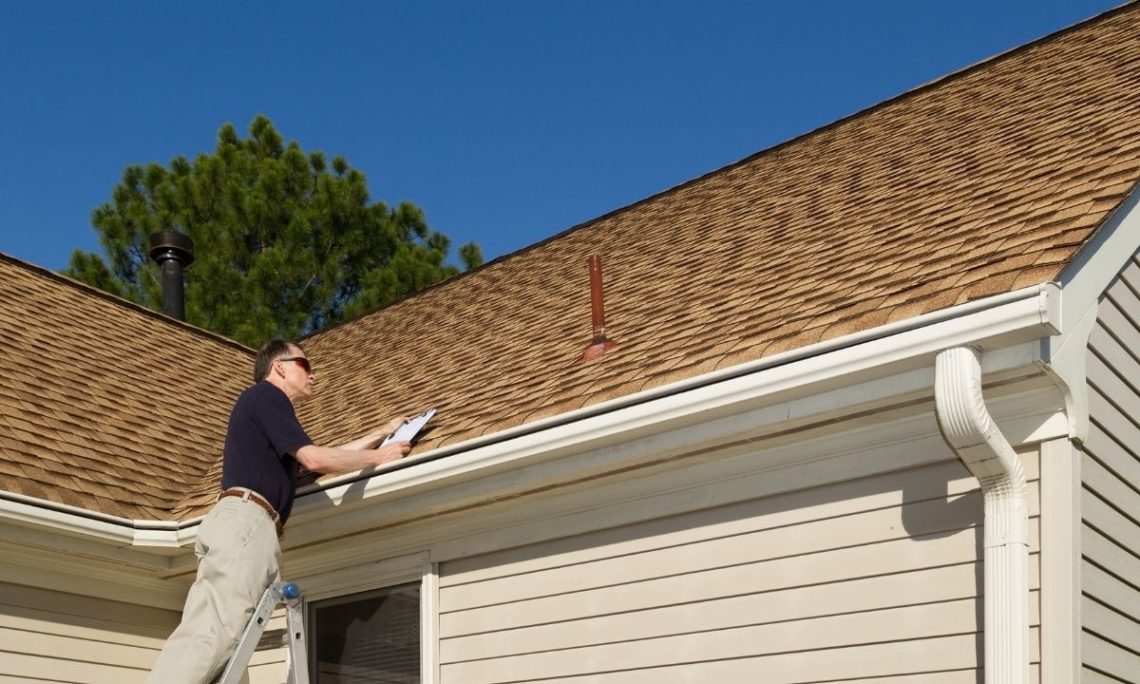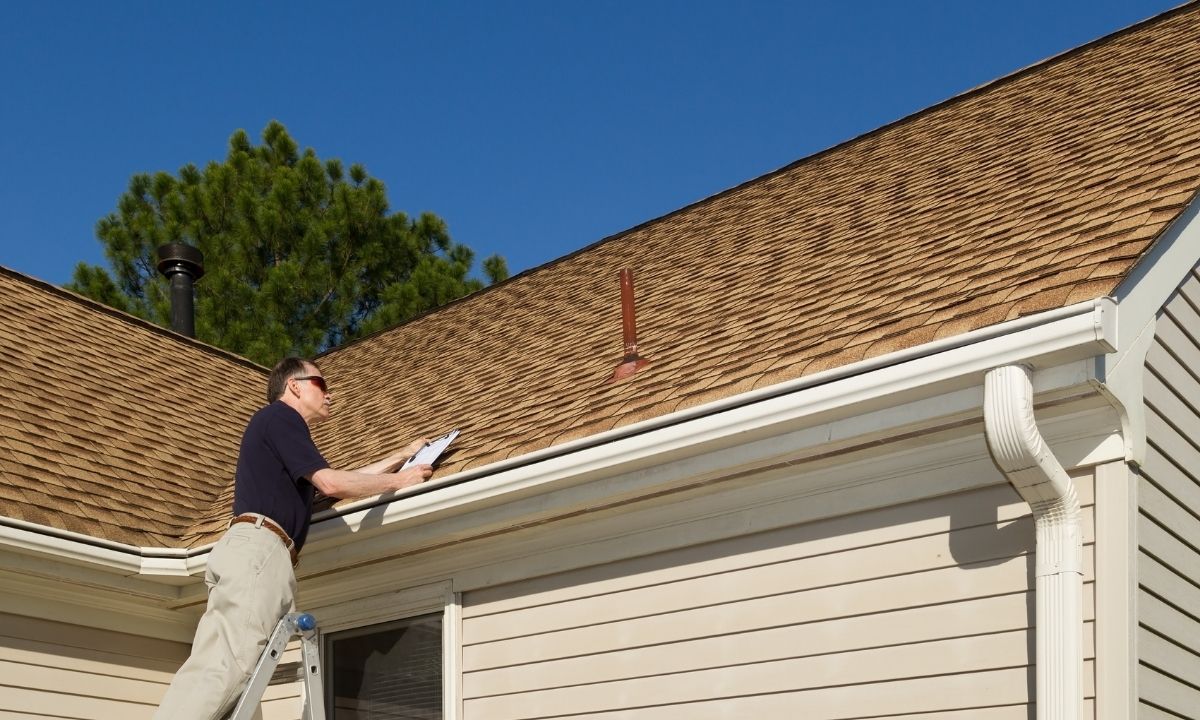 Home inspection has taken a leap into the real estate industry to become one of the most lucrative ventures. It's now easier to break into this profession, learn the ropes, and earn up to $25 per hour on average. All you need is the essential certifications, impeccable communication skills to close leads, and an eagle-eye for detail to spot flaws in buildings. Here is a step-by-step process on how to become a home inspector.
What is Home Inspection?
The home inspection entails determining the structural and mechanical integrity of a home. This process involves assessing the general condition, construction, safety, and property systems.
Home inspection mainly provides homebuyers with the critical information they need to decide the profitability of their prospective purchase. However, homeowners can also contract home inspectors to extract useful information on the state of the property. Such data can help them decide their property price and negotiate quotations during resale.
What are the Roles of a Home Inspector?
As a home inspector, your job comprises three types of inspections:
Standard Home Inspection
Under a standard home inspection, your role is to visually examine both the internal and external structures of a home. It entails assessing the roofing, plumbing, electrical systems, heating elements, attics, basement, etc. You will study this under the pre-license education requirements.
Termite Inspections
Termite inspections are common in high-risk areas, like warm and humid climates where termites are prevalent. Here, you'll check for ‌termites, especially in wooden house structures. You may also recommend the best termite control, depending on infestation and level of damage.
Specialty Inspection
A specialty home inspector looks into specific parameters that don't fall under standard or termite assessment. Examples include moisture testing, radon gas testing, mold testing, septic system testing, and asbestos abatement certification.
How to Become a Home Inspector In Nevada
Now that you've known the job specifications, here is the step-by-step process you need to become a home inspector:
Step 1: Understanding Nevada's Home Inspection Requirements
Nevada state requires all professional home inspectors to have a home inspector license. But for you to be licensed, you must undergo a pre-license education and must:
Complete a course that span at least 40 hours and is approved by your division
Pass a state home inspection exam approved by your division
Perform at least 25 fully supervised inspections, all under state approvals
Be able to produce home inspection reports that meet the standards of the practice
Knowing your state's requirement is the baseline since you'll need this information as a reference point for the next step.
Step 2: Learning The Basics of Home Inspection
The assumption in this piece is that you're entirely green on the field of home inspection. So you're going to enroll in a class, either classroom-based or online course. From the observation above, the course should extend for 40+ hours, or else your inspection certification won't be credible.
Some ‌basics you need to learn include:
The definition of terms and instances when each term applies
The tool of trade and how they apply in various processes
What a standard home inspection comprises
The role of ethics in ‌the home inspection
Red flag issues during home inspections and how to solve them
Your home inspection career outlooks and job specifications
Nevada recommends courses provided by the international association of Certified Home Inspectors (InterNACHI). These courses are free-for-all members of InterNACHI and are online-based. It means you can learn in the comfort of your house.
Any online course by InterNACHI will take you through:
Basic residential construction, including knowledge of building materials, framing techniques, and other structural elements
Basic knowledge of electric and plumbing systems. You will learn how they work, how they fail, and how they can be repaired or replaced.
A background in construction management or building maintenance. You will learn what happens when something happens with your home's structure or system components.
Once done with the home inspection classes, you'll pay for the field training included in the InterNACHI packages. In this step, you'll be able to conduct at least 25 supervised inspections the state requires.
Step 3: Taking a Home Inspection Exams
The exams should be administered by a local licensing home agency or the state as per the state requirement. The InterNACHI is a state agency, so it meets this requirement. A standard home inspection exam consists of multiple-choice questions.
For example, the National Home Inspector Examination (NHIE), which also applies to Nevada, consists of 200 multiple-choice questions. This exam is 64% building science, 24% reporting and analysis, and 12% business practice. NHIE exam takes four hours, and you can do it as a proctored exam using your computer.
On the other hand, the InterNACHI exam comprises 120 multiple-choice questions you need to answer in 3 hours maximum. The test is divided into four sections:
A Home Inspection Introduction
Home Inspection Standards and Methods
Codes and Regulations
Business Management
The minimum pass mark for NHIE is 70%, and InterNACHI 75%. If you pass, you'll get an inspection certification necessary for licensing. But if you fail, you're free to repeat the inspection course multiple times until you succeed.
Step 4: Get a Qualification in Home Inspection
Nevada has specific license requirements for inspectors to pass an ethics examination to be fully qualified inspectors. The state requires that you pass the exam with a score of at least 70%.
The Nevada Real Estate Commission offers the exam online at no cost. You can take the exam as many times as needed until you pass. However, it's best to use the state's practice test to prepare thoroughly for the examination.
The test consists of 50 multiple-choice questions that cover topics such as:
Confidentiality and confidentiality agreements (20)
Bonding, insurance, and liability (3)
Negotiation skills (3)
Code of ethics (5)
Relationships with clients, customers, and the public (19)
Step 4: Obtain an Inspection Licence
Besides having the certification and ethical qualifications, you must meet the following criteria to qualify for an inspection license:
Be at least 18 years old.
Have been a resident in the state for not less than six months
Have no felony convictions on your record within the past 10 years.
You can file for and claim your license at your division headquarter. But, of course, you'll have to pay $20 for background checks and a $10 registration fee.
Step 5: Pay for Home Inspection Insurance
Besides the home license, you need home inspection insurance approved by your division. The state requires this insurance because it protects both you and your client. In addition, it covers any liability issues that may arise during an inspection.
However, if you want to be able to handle larger jobs, you'll need more coverage. This is to ensure that you can pay for damages if anything goes wrong.
If you're not sure how much coverage you need, browse Nevada home insurance providers online. Of course, you're sure to find an extensive list. In addition, most insurance providers have 24/7 customer support you can engage by asking more questions.
Work as an Apprentice Home Inspector
There are several reasons ‌why you should consider becoming an apprentice home inspector. First, as an apprentice, you'll receive valuable hands-on home inspection training to prepare you for your own inspection business. Apprentice also opens up many opportunities for advancement within your home inspection career path by connecting you to the right people. Finally, use the skills you learn during your apprenticeship as a bedrock for setting up your business.
Network and Market Yourself
Get out there and meet people. You can begin by attending any networking events concerning home inspections near you. If you don't have time to attend networking events, be active on social media. This is an easy way to stay connected with other professionals in your area, and it can also help you get your name out there.
You'd also want to market your brand on the digital platform by building a website or blog of your own. Ensure you include your contact information and show off some ‌services you offer on the website. You can also use it to share articles about home inspections and similar topics.
The key here is consistency. If people know where they can find you online every day, they'll be more likely to contact you when they need help with a home inspection or other service related to real estate.
Frequently Asked Questions
How much do home inspectors make in Nevada?
In Nevada, certified home inspectors earn approximately $34.66 per hour or $72,090 per annum. The amount you'll get depends on your expertise and the inspection scope.
Is a Home Inspection career good?
A home inspection is a lucrative word-class venture with the assurance of job security. It allows you to be your boss and work on specific timelines according to your calendar. If you market yourself well and develop an excellent network, it can be a stable industry you can venture into full-time.
What state pays the most for the home inspection?
Virginia tops the list of the highest paying states for home inspectors. Here, you can earn up to $93,972 per year. Other states that follow closely include Puerto Rico $74,824, Tennessee $58,915, and Georgia $57,84357,843.
What do home inspectors look for in Nevada?
A national home inspector assesses both the mechanical and structural components of a building. For example, they check for pipes, drains, light switches, panel boxes, water heaters, insulations, etc.
How to Become a Home Inspector at a Glance
If you follow the steps detailed in this piece, you can become a certified home inspector within a week. The main bottleneck only comes with getting the license. But once you receive your license, the remaining steps are a cinch to execute. So let us know what worked for you, and you'll surely get a reply from us.