Lori Ballen, the owner of this website, benefits from purchases made through her affiliate links.
There are currently more than one billion squatters on the planet, according to this UMass Law Review report on squatting.
When the real estate market collapsed due to the Great Recession, it left millions of homeowners holding nothing but foreclosure notices and the clothes on their back. Working people, with intact families; not the kind of people that deserve to be left homeless.
This changed America's perspective on the squatter—someone who moves into a vacant home, or remains in their foreclosed home for months or years without paying the mortgage—who suddenly became the nice people next door.
Not all squatters are decent, however, and many are downright dangerous and hostile.
With so many squatters—a number that is constantly on the rise—and complicated socio-economic reasons for squatting, it's important that all property owners fully understand their own rights and the defacto rights of the squatter.
Better yet, get to know all the ways in which you can avoid a squatter situation altogether.
What is a squatter?
The term squatter sends our mind immediately to visions of homeless people taking shelter in abandoned buildings with no heat, running water or electricity. If you're a little more worldly, perhaps it conjures images of young bohemians and punks in Europe skirting the law for free board and some wall on which to scrawl their poetry and graffiti.
The problem is that the face of squatting has changed so much from those stereotypes, that it's getting harder to spot among perfectly normal residential areas.
They will actually move into the property with more possessions (sometimes an entire furnished house worth) than the typical trespasser
They will change the locks
They will set up bills in their name, and even receive mail
Signs you have Squatters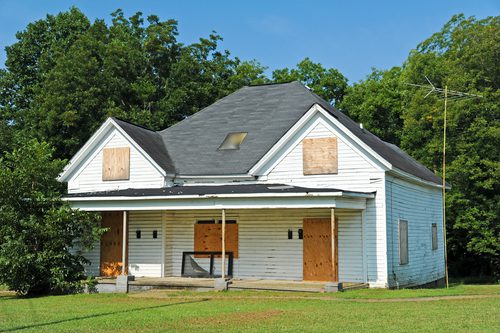 The locks have been changed because savvy squatters know that as long as you are outside and they are inside there is a battle to be fought, and that buys them more time.
Someone is occupying the vacant home at all times
Windows are boarded up or blacked out for protection
There is activity around the home—trash, visitors, mail being delivered, vehicles coming and going—when it is supposed to be vacant
The good news is that there is something you can do if you suspect squatters have taken over a part, or all of your property. Here are the self-help measures we recommend to get your property back, the legal way.
The main challenge you face once a squatter has taken roots on your property is getting access to the building so you can change the locks and re-secure it. You may not use violent entry if someone is currently occupying the space and refuses to concede possession.
What's Your House Worth?Get an Instant Estimate
What are Squatters' Rights?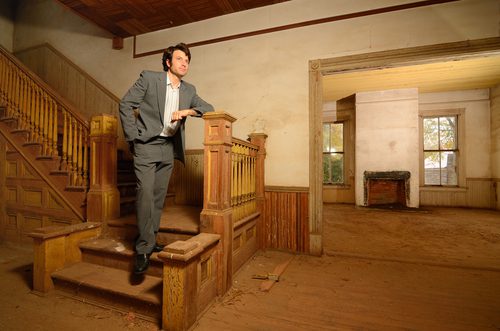 In the US is most commonly associated with the ancient legal doctrine of adverse possession, or "law of the landless." Adverse possession is defined here as:
A method of gaining legal title to real property by the actual, open, hostile,and continuous possession of it to the exclusion of its true owner for theperiod prescribed by state law.
Personal property may also be acquired byadverse possession.
The relevant law, as it pertains to squatters and their rights can be found in Section 6 of the Criminal Law Act 1977.
Hard-headed squatters will even use the law to have police, or a lawyer stop you from entering the property or removing them from it.
Because this is a vacant home listing, it is not covered under the Protected Intending Occupier under section 7 of the 1977 Act, which is in place to protect a property if it was your former home, or if it is to become your home.
How does a Squatter Qualify?
Continuous: As in, un-interrupted control of the land for a long period of time
Hostile: Aggressively defending their occupation of the land in opposition to the owner's true rights.
Open and notorious: Must possess the land openly for all to see.
Actual: Must be in actual possession of the land
Exclusive: Sole physical occupancy, no owners or legal tenants coming and going as the main residents.
Most successful squatting hinges on the squatter going unnoticed for a good amount of time by the owners of the property, neighbors, and local law enforcement.
The special court process for trespassers is the only totally legal way to remove persons from your property who are squatting. The entire process can be done in three or four weeks and, unless the trespassers have a good defense, the court will order for immediate possession (or re-possession) of the property.
Once the ordeal is through, you can thank your lucky stars that you don't live in Europe, where anyone with unopposed occupation of a piece of land for more than 12 years can gain its title.
Co-opting the neighbors to keep squatters at bar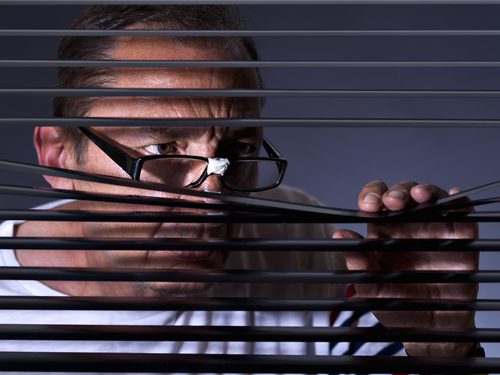 Combat squatters by getting the neighbors to help you keep an eye on the situation.
It's in their best interest because squatted-on properties are sometimes noted on neighborhood listings and squatters directories, which tends to lower the value of homes around the known squatter home.
Have neighbors keep an eye on the property, looking for clues like the ones outlined above, and to report back on anything suspicious.
Keeping squatters out is truly a community effort, and works best when everyone is aware and on-board with a neighborhood plan. And a vacant home listing is not only very appealing to squatters for obvious reasons, it also goes relatively unnoticed when new people come and go, or someone finally moves in.
What everyone should know is who is moving in and whether or not they are doing it legally.
How to Report a Squatter in Las Vegas
Recently, The las vegas Metropolitan Police Department has decided to crack down on squatters making it a criminal offense.  Call 3-1-1 or (702) 828-3111 to report squatters.
Nevada Real Estate Services