There is no answer of whether listing with a real estate agent fits every home seller. There are some questions to ask yourself before making the decision. It's a project, and the financial impact is significant, so it is worth the time to go through this exercise.
Investing Your Time
Do You Have the Time to Do it Right?
There are a number of tasks to get your home properly represented on a real estate listing site, including:
a thorough home cleaning and lawn manicure
taking and editing of photos to make the home look its best
doing a video to walk a prospective buyer through an online walkthrough
developing a strong text presentation that sells
listing on the various sites
taking email and phone requests for information and answering questions
showing your home
dealing with offers and counteroffers
coordinating the sale transaction with a title company
dealing with home inspectors and other inspection scheduling
You may be able to hire some of this out instead of using a real estate professional and paying their commission, but you'll do some or much of this yourself.
Proper Knowledge Level
Do you have the knowledge and skills to do those tasks?
If you aren't sure or know that you fall short in some areas, add in the time to learn what to do.
Also, are you willing to accept the consequences of a mistake?
You can get some help for some of this from the title company, but there are some important actions that must be handled legally and appropriately.
Ability to Estimate
Can you properly determine the value of your home for the listing price?
Do you understand your market area and the consequences of under or overpricing your home in the current market? When you hear someone bragging about selling their home for full price in a few days, what does this mean? Sure, it must mean that it's a healthy sellers' market, but it also can mean that they had it underpriced for the current market and left money on the table.
You may hear someone else complaining that their home has been sitting unsold for a long period of time. This can mean that it's overpriced.
This can just be sentimental overvaluation, or it can be an unrealistic idea of the features of the home and what buyers want. The longer a home stays on the market (DOM, Days On Market), the lower the first offer is likely to be.
Buyers look at the time on the market and they adjust their offers accordingly.
Negotiating Successfully
Can you show it well and negotiate without "giving away the farm?"
Think about what you do when you want to sell an old lawn mower or some other personal property item.
Do you haggle a little or do you just take the first offer that gets it out of your hair?
Sure, a home is different, but think about your personal attitude about negotiating and be honest with yourself.
Sales Force Benefits
Is there any value in a sales force of hundreds or thousands?
This is about the MLS, Multiple Listing Service, that real estate brokers use to market their listings.
Recent surveys report that more than 80% of all homes are sold through a real estate brokerage and the MLS, and this number has held steady for years.
The MLS is a cooperative marketing platform that allows all of the member brokerages to show and bring buyers for homes listed by other brokerage members. Brokers even attend "caravans" that go around to new listings so agents can see them soon after they're listed and see if they are right for buyers they are working with.
By listing, you take on a salesforce of all of the agents of all of the member brokerages.
It's your home and your decision. There are successful "sold it myself" situations out there. You can't be sure that an experienced real estate professional will get you more money for your home or sell it faster, but at least now you have the answers to the questions to help you in making your decision.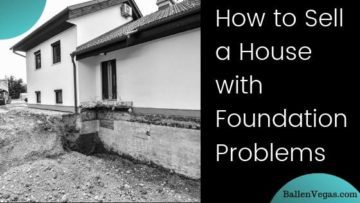 Foundation problems can have a huge impact on a house's price on the local real estate market. As a result, people who are planning to sell a house with foundation problems will want to look up the potential implications for their sale proceeds as well as other relevant factors. Here's more on what that process … Continued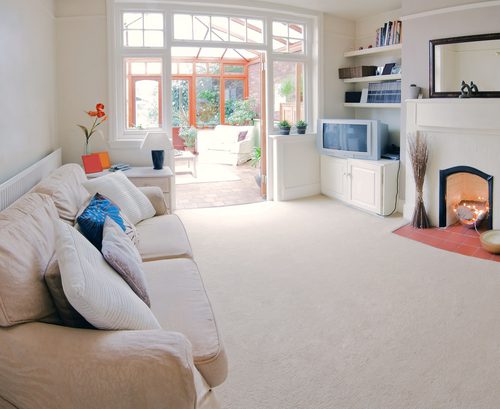 People often have different ideas in terms of what they think is going to boost the appraisal amount for their property. While some things are more obvious such as upgrading the siding or cleaning up the yard, other things remain a mystery to some. One of those things is whether upgrading the carpet is going to increase the appraisal value or not. In reality, the answer isn't as simple as you might think.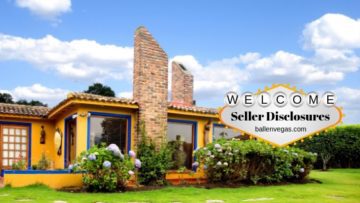 When selling a property in Las Vegas, you have the responsibility to provide a clear picture of the home to the buyer. Although this move may seem counter-intuitive since it may impact on the overall selling price, failure to do so may also have severe consequences. Therefore, the big question is; what must you disclose when selling a house in Las Vegas? Read on to find out everything that you need to know.
Summary
Article Name
Should You Sell Your Home Without Listing with an Agent?
Description
There is no answer of whether listing with a real estate agent fits every home seller. There are some questions to ask yourself before making the decision. It's a project, and the financial impact is significant, so it is worth the time to go through this exercise.
Author
Publisher Name
Publisher Logo