Lori Ballen, the owner of this website, benefits from purchases made through her affiliate links.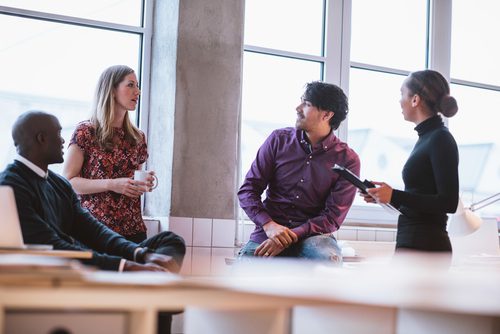 The Greater Las Vegas Association of Realtors (GLVAR) is an organization that serves professional realtors throughout Clark County and Nye County. With the bustling real estate industry in and around Las Vegas, staying connected is important for the community. The GLVAR uses its resources to keep agents informed on new ordinance requirements, provides educational courses and assists agents in a verity of ways. With the continual growth of the industry within the two counties, the GLVAR has quickly outgrown its previous home, one of which they have been in 30 years, so the association recently announced it would move to a larger, easier to access building.
Located on South Rainbow Boulevard, north of Sunset Road and south of Post Road, the new headquarters will sit on 4.25 acres with a total of 40,000 square feet, which is roughly 13,000 square feet larger than the current headquarter building. This added square footage is necessary as the association simply outgrew its current location. With the need to bring on more agents and develop new real estate agencies to keep up with the booming market throughout Las Vegas metro, this larger building is much needed.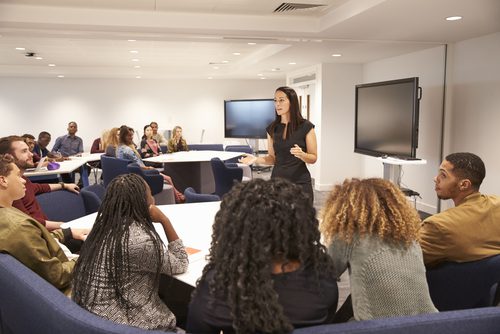 The additional space and easy access to the 215 Beltway are not the only new perks of constructing this state of the art facility. It also provides large classroom space for providing the updated educational lectures. Some of the classrooms can hold over 300 individuals. This way, from conference calls to essential gatherings of agents throughout the community, it is now possible to host everything in the new building.
The new building provides permanent offices for the GLVAR staff while also offers free space for agents to use when needed. Most real estate firms throughout the region are smaller in size and may not have the necessary large conference rooms to carry out some meetings. The new GLVAR facility will accommodate these requirements.
With the build of the association's new home, the current GLVAR home on East Sahara Avenue is now available with an asking price of $3.8 million.
GLVAR oversees all real estate throughout the two communities. Not only does it help facilitate transactions when necessary but it can be used to help solve disputes between real estate firms, should an issue arise. Members of the GLVAR may look to the association should potential ownership of certain areas require looking into. Ultimately though, the association is around to ensure everyone in the community understands new laws, regulations and requirements set up by local, state and federal government branches. This way, all members can stay abreast on any changes made.