Lori Ballen, the owner of this website, benefits from purchases made through her affiliate links.
With over 2.5 million real estate agents out there finding the right one for your transaction is tough. Interviewing potential candidates is the only way to go when finding a Real Estate Agent with the personality, credentials, and experience to really fight your corner. 
Ultimately, the interview is about three things: how well the agent knows the local market, how effectively she will represent you, and whether you can work together, both practically and ethically.
Here are 12 essential questions you should ask your real estate agent or broker before you hire them to help with your home sale or purchase.
How many years of experience do you have?
Experienced agents typically make better agents. If you are looking for experience as a primary factor, Look for Realtors® with at least five years' experience in the local market. Check that they are used to dealing with properties that mirror yours in terms of size, style and price point.
A seasoned agent used to selling deluxe golf estates may not be the best agent for selling a production starter home.
It might not always be the most experienced though that is going to be your top choice. There are plenty of new, skilled, educated, real estate agents who are eager to please, solve problems, and contribute to your overall goal.
Do you hold any special accreditations?
All real estate agents should be licensed by their local state regulatory board. Many real estate agents take their education further and earn advanced designations in specialties such as buyer representation, property management, second-homes and the seniors market.
In Nevada, most licensed agents belong to the National Association of Realtors. NAR members pledge to observe a strict code of ethics and continuous training that typically goes beyond that required by the state regulators.
Advanced designations are not deal-breakers, but they do signal a commitment to the profession.
A learning-based individual that has a desire to master their craft has an attitude of success. And don't you want success in buying or selling a house?
What's Your House Worth?Get an Instant Estimate
How many homes did you close last year?
The Las Vegas Real Estate agent with a stellar sales record likely is a knowledgeable expert with a significant profile in the local market. Who wouldn't want to hire a hard-working, driven dynamo?
But, hold up a minute.
A solo agent who is selling two or three homes a week likely is not going to have time for you unless they are working with a great administrative team. You want a real estate agent that cares for your directly through the home selling process, not pass you to an assistant or be too busy to return your calls.
That being said, there are great teams here in Nevada that support you in many ways. When staffed appropriately, you can work with several members of the team from the marketing director, to the transaction coordinator and closing coordinator, to a showing agent, buyers agent and listing agent.
The key is in the communication.
How many homes they sold, may not have to be a significant number for you. The goal is to measure how focused this agent is on real estate itself, and as a full-time job.
How many homes did you close in my neighborhood?
Real estate markets are incredibly local: so local, in fact, that one house may experience a different price point and absorption rates (time on the market), and attract a different type of buyer, to a similar house just one street over.
A good agent on paper is no use to you if she isn't doing active business in your local market. Exceptional agents typically specialize in just a handful of communities and zip codes.
That way, they can keep up to date with school rankings, crime rates, zoning policies, employment statistics, freeway expansions –  all the metrics that determine a property's true value.
How many days does it take you to sell the average home?
The real estate agent you interview should be able to tell you how long her listings sit on the market, and how that compares to the overall market.
If their days on market are longer than the average for that area, price, and style, then you may want someone more aggressive in their marketing strategies and pricing strategies.
When a home is priced right, shows well, and is marketed properly, the days on market will meet the average or sell faster.
Here a recent Las Vegas Real Estate Market Report.
What is your Original List Price to Sales Ratio?
This question establishes how skilled the agent is at pricing homes. Get the price point too high, and the home will be harder to market and sell; too low, and you'll be out of pocket by many thousands of dollars.
Market Reports can guide you in the average sales to list price ratio for an area, home style, price etc. getting as granular as need be. The agent you interview should be matching or exceeding this number.
While they may not know that number right out of the gate when you ask, they should be able to log into reports and provide it for you.
Will I be working with you directly?
Real estate agency teams are growing in popularity. Done properly, they allow people with different skill-sets to collaborate. A well-structured team frees the sales agent to do what she does best – sell your home – while the administration team shows houses and handles the paperwork.
On the other hand, collaboration doesn't work if the team behind the agent is poor, or you can't connect with your primary agent. If you're worried about being passed to an assistant, go with the solo player or understand how well the team you are interviewing works together.
Lori Ballen's Las Vegas Real Estate Team works collaboratively to help you reach your goal. Everyone is a specialist is one thing. This means the transaction coordinators focus on the paperwork that protects you, the marketing director spends all their time in generating buyer leads for seller properties, and the agent is your negotiator in the field.
Thank you David Lamer and the entire
Lori Ballen Team Las Vegas
. We appreciate all the hard work produced by a
total Team effort.
My wife and I were in a tough situation requiring mandatory requests that could and would not be denied or " No
Deal
". What was once a referral from my Brother-in-Law Brandon Beers (South Bay Top 5 Fav's) to a total TEAM success delivered by the Lori Ballen Team Las Vegas and David Lamer. ~ Jeremey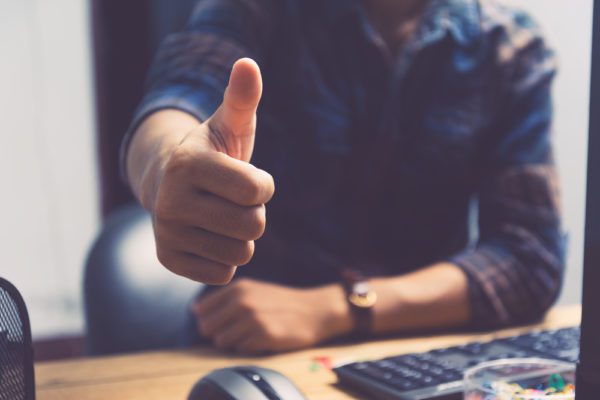 Do you work full-time or part-time as a real estate agent?
Deals can be won or lost in minutes. You deserve an agent who is dedicated full time to your home. There are so many agents in Las Vegas that are real estate agents by day and Uber drivers by night. While that's completely a fair way to begin the real estate career, it may not be the best choice as your agent.
If you are big-hearted and care to give someone a leg up, then you may choose to go in the opposite direction and select a part-time agent. It's your choice either way, and it's good to have this knowledge when making a decision between 2 candidates.
Here at Lori Ballen Team, we work only with full-time real estate agents. While in the past, we allowed for the agents making the transition, we found that we preferred a full-time focus on our clients.
Have you Owned Your Own Home?
Around 85% of real estate professionals are homeowners. An agent that has been through the process is more likely to empathize with your situation and soothe your worries respectfully. An agent who lives locally is more likely to have their finger on the pulse of the local market and can offer first-hand advice about the local community, such as the schools and transport systems.
Lack of owning a home currently may be a result of divorce or a temporary change for another reason. Many of us, including those of us at Lori Ballen Team, have had times of owning and times of renting.
The Key is the experience in having been through the process to create empathy for the buyer and seller.
How will you market my home?
You don't want an agent who's going to put a poor quality photograph of your house on the company website and hope for the best. Good agents have aggressive and multi-pronged marketing strategies that adapt to a buyer's or a seller's market.
Does the agent keep a database of interested buyers? How will she approach them? Will the agent put advertisements online? Will he hold open houses? Will they use pay per click marketing? Will someone stage the home?
Lori Ballen, the leader of Lori Ballen Team is the marketing manager. She spends all her time in lead generation and marketing properties and websites. She is a top search engine ranking agent, pay per click strategist, and social media marketer.
She trains other real estate agents on her successful processes in locating buyers and selling homes through her online methods. When selling a home in Nevada, you want Lori Ballen lead generating for you.
How often will I hear from you?
You're both busy people, so you need an agent whose communication style fits well with yours. Do you prefer the agent to keep in touch through phone calls, text, social media or e-mail? Do you expect a call after someone tours your house, even if the viewer is no hot prospect?
Would you like twice-weekly updates, or just when there's something to report?
Establish this early, and hold it accountable once you begin. Most happy customers are happy because of the communication during the process. Unhappy clients will frequently point to a lack of communication.
At Lori Ballen Team, communication is the top focus when heading towards the goal of helping a buyer buy, or seller sell a house. Communication is weekly (at least) and it's in writing.
With an advanced customer relationship management system, all updates are tracked, stored, and reported with team access. Everyone is always in the loop.
Why Should I Hire You?
This is a classic interview question that can take the wrong road unless the agent has done some thinking ahead of time. Don't settle for someone who promises to list, market and sell your property: this is the basic level of service that every agent should offer.
What you want to hear is, what makes this person stand out from the crowd? If the agent can't sell herself, she probably can't sell your home.
Lori Ballen Team is unique in the fact that Lori herself is a top marketing specialist and owns a marketing company. When selling a home, you have a unique advantage of this additional, and specific exposure.
In addition, the team is built on specialists. Everyone has something specific and unique that they offer and specialize in, focusing on honing those skills to the point of mastery.
From new home specialists to experts in high rise living, to first time home buyer guides, and investment properties, there's a specialist ready to serve. Do you want a general practitioner or someone that knows your specific challenges?