Lori Ballen, the owner of this website, benefits from purchases made through her affiliate links.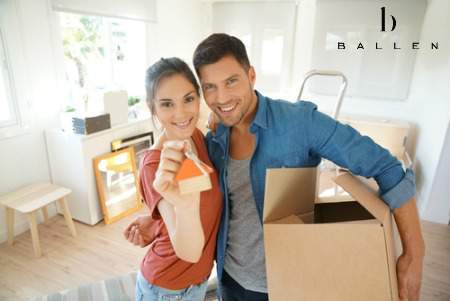 The Las Vegas housing market has battled a low inventory this year, but those watching the real estate market can breathe a sigh of relief. The lack of an aggressive rise in house prices over the last several months has created stability within the housing market.
According to a report released on November 8th by the Greater Las Vegas Association of REALTORS® (GLVAR), the median price of Las Vegas houses listed during October through its Multiple Listing Service (MLS) was $233,250, an increase of 5.1 percent from last year's $220,000.
The median price of condominiums and townhouses sold in October was $117,550. That's an increase of 18.7 percent from last year's $99,000.
'Tis the Season for a Real Estate Slow Down
Experts are feeling positive about the current market even with the seasonal slow down. This slow down is nothing new to the Las Vegas real estate market. Each year, house listings and sales decrease due to students returning to school and the celebration of several holidays towards the end of the year. Still, the stability Las Vegas is experiencing in the housing market is cause to rejoice.
According to the report, the total number of residential properties sold in October was 3,225, compared to October of last year when 3,057 homes, condominiums, and townhouses sold. These numbers show a 6.1 percent increase in condos sales, and a 6.7 increase in houses sold this year compared to last year.
The housing market in Las Vegas is considered balanced with a 6-month supply of inventory. However, the current Las Vegas inventory consists of less than a three-month supply of houses for sale. The limited supply continues to be the trend for 2016.
GLVAR's statistics shows that homes are selling faster once they hit the market. In October of last year, most homes stayed on the market an average of 58 days. In October of this year, single-family homes had an average market time of 46 days.
Fear Not the Real Estate Bubble
By month's end, GLVAR's reports indicated 7,693 single-family homes remained for sale without receiving offers, down 29.7 percent from last October. Condos and townhouses also experienced a significant decrease from last month with 1,245 properties listed for sale without receiving offers. This is a startling decrease of 45.8 percent from last year.
Experts at UNLV's Lied Institute for Real Estate Studies isn't worried about a real estate bubble, which is good news for Las Vegas. While some news sources ponder the likelihood of a recession, these experts use facts to back up their confidence in the market. Factors they considered include the current housing supply, the stability of home prices, and the historic lows for mortgage interest rates at this time. While no one can predict with 100% certainty, Las Vegas residents can enjoy the smooth sailing for now.
Wondering what your home might be worth? Find out instantly with our 15-second home value calculator.
Here's the most recent home listings just added to the database in the average price range for Las Vegas. All homes here are priced at $233,250 or less.